Deprecated
: strpos(): Passing null to parameter #1 ($haystack) of type string is deprecated in
/home/dh_zcawna/maydayglow.com/wp-content/themes/Divi/includes/builder/module/helpers/HoverOptions.php
on line
71
Deprecated
: strpos(): Passing null to parameter #1 ($haystack) of type string is deprecated in
/home/dh_zcawna/maydayglow.com/wp-content/themes/Divi/includes/builder/module/helpers/HoverOptions.php
on line
71
Deprecated
: strpos(): Passing null to parameter #1 ($haystack) of type string is deprecated in
/home/dh_zcawna/maydayglow.com/wp-content/themes/Divi/includes/builder/module/helpers/HoverOptions.php
on line
71
Deprecated
: strpos(): Passing null to parameter #1 ($haystack) of type string is deprecated in
/home/dh_zcawna/maydayglow.com/wp-content/themes/Divi/includes/builder/module/helpers/HoverOptions.php
on line
71
Deprecated
: strpos(): Passing null to parameter #1 ($haystack) of type string is deprecated in
/home/dh_zcawna/maydayglow.com/wp-content/themes/Divi/includes/builder/module/helpers/HoverOptions.php
on line
71
Deprecated
: strpos(): Passing null to parameter #1 ($haystack) of type string is deprecated in
/home/dh_zcawna/maydayglow.com/wp-content/themes/Divi/includes/builder/module/helpers/HoverOptions.php
on line
71
Deprecated
: strpos(): Passing null to parameter #1 ($haystack) of type string is deprecated in
/home/dh_zcawna/maydayglow.com/wp-content/themes/Divi/includes/builder/module/helpers/HoverOptions.php
on line
71
Deprecated
: strpos(): Passing null to parameter #1 ($haystack) of type string is deprecated in
/home/dh_zcawna/maydayglow.com/wp-content/themes/Divi/includes/builder/module/helpers/HoverOptions.php
on line
71
Deprecated
: strpos(): Passing null to parameter #1 ($haystack) of type string is deprecated in
/home/dh_zcawna/maydayglow.com/wp-content/themes/Divi/includes/builder/module/helpers/HoverOptions.php
on line
71
Deprecated
: strpos(): Passing null to parameter #1 ($haystack) of type string is deprecated in
/home/dh_zcawna/maydayglow.com/wp-content/themes/Divi/includes/builder/module/helpers/HoverOptions.php
on line
71
Deprecated
: strpos(): Passing null to parameter #1 ($haystack) of type string is deprecated in
/home/dh_zcawna/maydayglow.com/wp-content/themes/Divi/includes/builder/module/helpers/HoverOptions.php
on line
71
Deprecated
: strpos(): Passing null to parameter #1 ($haystack) of type string is deprecated in
/home/dh_zcawna/maydayglow.com/wp-content/themes/Divi/includes/builder/module/helpers/HoverOptions.php
on line
71
Deprecated
: strpos(): Passing null to parameter #1 ($haystack) of type string is deprecated in
/home/dh_zcawna/maydayglow.com/wp-content/themes/Divi/includes/builder/module/helpers/HoverOptions.php
on line
71
Deprecated
: strpos(): Passing null to parameter #1 ($haystack) of type string is deprecated in
/home/dh_zcawna/maydayglow.com/wp-content/themes/Divi/includes/builder/module/helpers/HoverOptions.php
on line
71
Deprecated
: strpos(): Passing null to parameter #1 ($haystack) of type string is deprecated in
/home/dh_zcawna/maydayglow.com/wp-content/themes/Divi/includes/builder/module/helpers/HoverOptions.php
on line
71
Deprecated
: strpos(): Passing null to parameter #1 ($haystack) of type string is deprecated in
/home/dh_zcawna/maydayglow.com/wp-content/themes/Divi/includes/builder/module/helpers/HoverOptions.php
on line
71
Deprecated
: strpos(): Passing null to parameter #1 ($haystack) of type string is deprecated in
/home/dh_zcawna/maydayglow.com/wp-content/themes/Divi/includes/builder/module/helpers/HoverOptions.php
on line
71
Deprecated
: strpos(): Passing null to parameter #1 ($haystack) of type string is deprecated in
/home/dh_zcawna/maydayglow.com/wp-content/themes/Divi/includes/builder/module/helpers/HoverOptions.php
on line
71
Deprecated
: strpos(): Passing null to parameter #1 ($haystack) of type string is deprecated in
/home/dh_zcawna/maydayglow.com/wp-content/themes/Divi/includes/builder/module/helpers/HoverOptions.php
on line
71
Deprecated
: strpos(): Passing null to parameter #1 ($haystack) of type string is deprecated in
/home/dh_zcawna/maydayglow.com/wp-content/themes/Divi/includes/builder/module/helpers/HoverOptions.php
on line
71
Deprecated
: strpos(): Passing null to parameter #1 ($haystack) of type string is deprecated in
/home/dh_zcawna/maydayglow.com/wp-content/themes/Divi/includes/builder/module/helpers/HoverOptions.php
on line
71
Deprecated
: strpos(): Passing null to parameter #1 ($haystack) of type string is deprecated in
/home/dh_zcawna/maydayglow.com/wp-content/themes/Divi/includes/builder/module/helpers/HoverOptions.php
on line
71
Deprecated
: strpos(): Passing null to parameter #1 ($haystack) of type string is deprecated in
/home/dh_zcawna/maydayglow.com/wp-content/themes/Divi/includes/builder/module/helpers/HoverOptions.php
on line
71
Deprecated
: strpos(): Passing null to parameter #1 ($haystack) of type string is deprecated in
/home/dh_zcawna/maydayglow.com/wp-content/themes/Divi/includes/builder/module/helpers/HoverOptions.php
on line
71
Deprecated
: strpos(): Passing null to parameter #1 ($haystack) of type string is deprecated in
/home/dh_zcawna/maydayglow.com/wp-content/themes/Divi/includes/builder/module/helpers/HoverOptions.php
on line
71
Deprecated
: strpos(): Passing null to parameter #1 ($haystack) of type string is deprecated in
/home/dh_zcawna/maydayglow.com/wp-content/themes/Divi/includes/builder/module/helpers/HoverOptions.php
on line
71
Deprecated
: strpos(): Passing null to parameter #1 ($haystack) of type string is deprecated in
/home/dh_zcawna/maydayglow.com/wp-content/themes/Divi/includes/builder/module/helpers/HoverOptions.php
on line
71
Deprecated
: strpos(): Passing null to parameter #1 ($haystack) of type string is deprecated in
/home/dh_zcawna/maydayglow.com/wp-content/themes/Divi/includes/builder/module/helpers/HoverOptions.php
on line
71
Deprecated
: strpos(): Passing null to parameter #1 ($haystack) of type string is deprecated in
/home/dh_zcawna/maydayglow.com/wp-content/themes/Divi/includes/builder/module/helpers/HoverOptions.php
on line
71
Deprecated
: strpos(): Passing null to parameter #1 ($haystack) of type string is deprecated in
/home/dh_zcawna/maydayglow.com/wp-content/themes/Divi/includes/builder/module/helpers/HoverOptions.php
on line
71
Deprecated
: strpos(): Passing null to parameter #1 ($haystack) of type string is deprecated in
/home/dh_zcawna/maydayglow.com/wp-content/themes/Divi/includes/builder/module/helpers/HoverOptions.php
on line
71
Deprecated
: strpos(): Passing null to parameter #1 ($haystack) of type string is deprecated in
/home/dh_zcawna/maydayglow.com/wp-content/themes/Divi/includes/builder/module/helpers/HoverOptions.php
on line
71
Deprecated
: strpos(): Passing null to parameter #1 ($haystack) of type string is deprecated in
/home/dh_zcawna/maydayglow.com/wp-content/themes/Divi/includes/builder/module/helpers/HoverOptions.php
on line
71
Deprecated
: strpos(): Passing null to parameter #1 ($haystack) of type string is deprecated in
/home/dh_zcawna/maydayglow.com/wp-content/themes/Divi/includes/builder/module/helpers/HoverOptions.php
on line
71
Deprecated
: strpos(): Passing null to parameter #1 ($haystack) of type string is deprecated in
/home/dh_zcawna/maydayglow.com/wp-content/themes/Divi/includes/builder/module/helpers/HoverOptions.php
on line
71
Deprecated
: strpos(): Passing null to parameter #1 ($haystack) of type string is deprecated in
/home/dh_zcawna/maydayglow.com/wp-content/themes/Divi/includes/builder/module/helpers/HoverOptions.php
on line
71
Deprecated
: strpos(): Passing null to parameter #1 ($haystack) of type string is deprecated in
/home/dh_zcawna/maydayglow.com/wp-content/themes/Divi/includes/builder/module/helpers/HoverOptions.php
on line
71
Deprecated
: strpos(): Passing null to parameter #1 ($haystack) of type string is deprecated in
/home/dh_zcawna/maydayglow.com/wp-content/themes/Divi/includes/builder/module/helpers/HoverOptions.php
on line
71
Deprecated
: strpos(): Passing null to parameter #1 ($haystack) of type string is deprecated in
/home/dh_zcawna/maydayglow.com/wp-content/themes/Divi/includes/builder/module/helpers/HoverOptions.php
on line
71
Deprecated
: strpos(): Passing null to parameter #1 ($haystack) of type string is deprecated in
/home/dh_zcawna/maydayglow.com/wp-content/themes/Divi/includes/builder/module/helpers/HoverOptions.php
on line
71
Deprecated
: strpos(): Passing null to parameter #1 ($haystack) of type string is deprecated in
/home/dh_zcawna/maydayglow.com/wp-content/themes/Divi/includes/builder/module/helpers/HoverOptions.php
on line
71
Deprecated
: strpos(): Passing null to parameter #1 ($haystack) of type string is deprecated in
/home/dh_zcawna/maydayglow.com/wp-content/themes/Divi/includes/builder/module/helpers/HoverOptions.php
on line
71
Deprecated
: strpos(): Passing null to parameter #1 ($haystack) of type string is deprecated in
/home/dh_zcawna/maydayglow.com/wp-content/themes/Divi/includes/builder/module/helpers/HoverOptions.php
on line
71
Deprecated
: strpos(): Passing null to parameter #1 ($haystack) of type string is deprecated in
/home/dh_zcawna/maydayglow.com/wp-content/themes/Divi/includes/builder/module/helpers/HoverOptions.php
on line
71
Deprecated
: strpos(): Passing null to parameter #1 ($haystack) of type string is deprecated in
/home/dh_zcawna/maydayglow.com/wp-content/themes/Divi/includes/builder/module/helpers/HoverOptions.php
on line
71
Deprecated
: strpos(): Passing null to parameter #1 ($haystack) of type string is deprecated in
/home/dh_zcawna/maydayglow.com/wp-content/themes/Divi/includes/builder/module/helpers/HoverOptions.php
on line
71
Deprecated
: strpos(): Passing null to parameter #1 ($haystack) of type string is deprecated in
/home/dh_zcawna/maydayglow.com/wp-content/themes/Divi/includes/builder/module/helpers/HoverOptions.php
on line
71
Deprecated
: strpos(): Passing null to parameter #1 ($haystack) of type string is deprecated in
/home/dh_zcawna/maydayglow.com/wp-content/themes/Divi/includes/builder/module/helpers/HoverOptions.php
on line
71
Deprecated
: strpos(): Passing null to parameter #1 ($haystack) of type string is deprecated in
/home/dh_zcawna/maydayglow.com/wp-content/themes/Divi/includes/builder/module/helpers/HoverOptions.php
on line
71
Deprecated
: strpos(): Passing null to parameter #1 ($haystack) of type string is deprecated in
/home/dh_zcawna/maydayglow.com/wp-content/themes/Divi/includes/builder/module/helpers/HoverOptions.php
on line
71
Deprecated
: strpos(): Passing null to parameter #1 ($haystack) of type string is deprecated in
/home/dh_zcawna/maydayglow.com/wp-content/themes/Divi/includes/builder/module/helpers/HoverOptions.php
on line
71
Deprecated
: strpos(): Passing null to parameter #1 ($haystack) of type string is deprecated in
/home/dh_zcawna/maydayglow.com/wp-content/themes/Divi/includes/builder/module/helpers/HoverOptions.php
on line
71
Deprecated
: strpos(): Passing null to parameter #1 ($haystack) of type string is deprecated in
/home/dh_zcawna/maydayglow.com/wp-content/themes/Divi/includes/builder/module/helpers/HoverOptions.php
on line
71
Deprecated
: strpos(): Passing null to parameter #1 ($haystack) of type string is deprecated in
/home/dh_zcawna/maydayglow.com/wp-content/themes/Divi/includes/builder/module/helpers/HoverOptions.php
on line
71
Deprecated
: strpos(): Passing null to parameter #1 ($haystack) of type string is deprecated in
/home/dh_zcawna/maydayglow.com/wp-content/themes/Divi/includes/builder/module/helpers/HoverOptions.php
on line
71
Deprecated
: strpos(): Passing null to parameter #1 ($haystack) of type string is deprecated in
/home/dh_zcawna/maydayglow.com/wp-content/themes/Divi/includes/builder/module/helpers/HoverOptions.php
on line
71
Deprecated
: strpos(): Passing null to parameter #1 ($haystack) of type string is deprecated in
/home/dh_zcawna/maydayglow.com/wp-content/themes/Divi/includes/builder/module/helpers/HoverOptions.php
on line
71
Deprecated
: strpos(): Passing null to parameter #1 ($haystack) of type string is deprecated in
/home/dh_zcawna/maydayglow.com/wp-content/themes/Divi/includes/builder/module/helpers/HoverOptions.php
on line
71
Deprecated
: strpos(): Passing null to parameter #1 ($haystack) of type string is deprecated in
/home/dh_zcawna/maydayglow.com/wp-content/themes/Divi/includes/builder/module/helpers/HoverOptions.php
on line
71
Deprecated
: strpos(): Passing null to parameter #1 ($haystack) of type string is deprecated in
/home/dh_zcawna/maydayglow.com/wp-content/themes/Divi/includes/builder/module/helpers/HoverOptions.php
on line
71
Deprecated
: rtrim(): Passing null to parameter #1 ($string) of type string is deprecated in
/home/dh_zcawna/maydayglow.com/wp-content/themes/Divi/includes/builder/class-et-builder-element.php
on line
15982
Deprecated
: strpos(): Passing null to parameter #1 ($haystack) of type string is deprecated in
/home/dh_zcawna/maydayglow.com/wp-content/themes/Divi/includes/builder/module/helpers/HoverOptions.php
on line
71
Deprecated
: strpos(): Passing null to parameter #1 ($haystack) of type string is deprecated in
/home/dh_zcawna/maydayglow.com/wp-content/themes/Divi/includes/builder/module/helpers/HoverOptions.php
on line
71
Deprecated
: strpos(): Passing null to parameter #1 ($haystack) of type string is deprecated in
/home/dh_zcawna/maydayglow.com/wp-content/themes/Divi/includes/builder/module/helpers/HoverOptions.php
on line
71
Deprecated
: strpos(): Passing null to parameter #1 ($haystack) of type string is deprecated in
/home/dh_zcawna/maydayglow.com/wp-content/themes/Divi/includes/builder/module/helpers/HoverOptions.php
on line
71
Deprecated
: strpos(): Passing null to parameter #1 ($haystack) of type string is deprecated in
/home/dh_zcawna/maydayglow.com/wp-content/themes/Divi/includes/builder/module/helpers/HoverOptions.php
on line
71
Deprecated
: strpos(): Passing null to parameter #1 ($haystack) of type string is deprecated in
/home/dh_zcawna/maydayglow.com/wp-content/themes/Divi/includes/builder/module/helpers/HoverOptions.php
on line
71
Deprecated
: strpos(): Passing null to parameter #1 ($haystack) of type string is deprecated in
/home/dh_zcawna/maydayglow.com/wp-content/themes/Divi/includes/builder/module/helpers/HoverOptions.php
on line
71
Deprecated
: strpos(): Passing null to parameter #1 ($haystack) of type string is deprecated in
/home/dh_zcawna/maydayglow.com/wp-content/themes/Divi/includes/builder/module/helpers/HoverOptions.php
on line
71
Deprecated
: strpos(): Passing null to parameter #1 ($haystack) of type string is deprecated in
/home/dh_zcawna/maydayglow.com/wp-content/themes/Divi/includes/builder/module/helpers/HoverOptions.php
on line
71
Deprecated
: strpos(): Passing null to parameter #1 ($haystack) of type string is deprecated in
/home/dh_zcawna/maydayglow.com/wp-content/themes/Divi/includes/builder/module/helpers/HoverOptions.php
on line
71
Deprecated
: strpos(): Passing null to parameter #1 ($haystack) of type string is deprecated in
/home/dh_zcawna/maydayglow.com/wp-content/themes/Divi/includes/builder/module/helpers/HoverOptions.php
on line
71
Deprecated
: strpos(): Passing null to parameter #1 ($haystack) of type string is deprecated in
/home/dh_zcawna/maydayglow.com/wp-content/themes/Divi/includes/builder/module/helpers/HoverOptions.php
on line
71
Deprecated
: strpos(): Passing null to parameter #1 ($haystack) of type string is deprecated in
/home/dh_zcawna/maydayglow.com/wp-content/themes/Divi/includes/builder/module/helpers/HoverOptions.php
on line
71
Deprecated
: strpos(): Passing null to parameter #1 ($haystack) of type string is deprecated in
/home/dh_zcawna/maydayglow.com/wp-content/themes/Divi/includes/builder/module/helpers/HoverOptions.php
on line
71
Deprecated
: strpos(): Passing null to parameter #1 ($haystack) of type string is deprecated in
/home/dh_zcawna/maydayglow.com/wp-content/themes/Divi/includes/builder/module/helpers/HoverOptions.php
on line
71
Deprecated
: strpos(): Passing null to parameter #1 ($haystack) of type string is deprecated in
/home/dh_zcawna/maydayglow.com/wp-content/themes/Divi/includes/builder/module/helpers/HoverOptions.php
on line
71
Deprecated
: strpos(): Passing null to parameter #1 ($haystack) of type string is deprecated in
/home/dh_zcawna/maydayglow.com/wp-content/themes/Divi/includes/builder/module/helpers/HoverOptions.php
on line
71
Deprecated
: strpos(): Passing null to parameter #1 ($haystack) of type string is deprecated in
/home/dh_zcawna/maydayglow.com/wp-content/themes/Divi/includes/builder/module/helpers/HoverOptions.php
on line
71
Deprecated
: strpos(): Passing null to parameter #1 ($haystack) of type string is deprecated in
/home/dh_zcawna/maydayglow.com/wp-content/themes/Divi/includes/builder/module/helpers/HoverOptions.php
on line
71
Deprecated
: strpos(): Passing null to parameter #1 ($haystack) of type string is deprecated in
/home/dh_zcawna/maydayglow.com/wp-content/themes/Divi/includes/builder/module/helpers/HoverOptions.php
on line
71
Deprecated
: strpos(): Passing null to parameter #1 ($haystack) of type string is deprecated in
/home/dh_zcawna/maydayglow.com/wp-content/themes/Divi/includes/builder/module/helpers/HoverOptions.php
on line
71
Deprecated
: strpos(): Passing null to parameter #1 ($haystack) of type string is deprecated in
/home/dh_zcawna/maydayglow.com/wp-content/themes/Divi/includes/builder/module/helpers/HoverOptions.php
on line
71
Deprecated
: strpos(): Passing null to parameter #1 ($haystack) of type string is deprecated in
/home/dh_zcawna/maydayglow.com/wp-content/themes/Divi/includes/builder/module/helpers/HoverOptions.php
on line
71
Deprecated
: strpos(): Passing null to parameter #1 ($haystack) of type string is deprecated in
/home/dh_zcawna/maydayglow.com/wp-content/themes/Divi/includes/builder/module/helpers/HoverOptions.php
on line
71
Deprecated
: strpos(): Passing null to parameter #1 ($haystack) of type string is deprecated in
/home/dh_zcawna/maydayglow.com/wp-content/themes/Divi/includes/builder/module/helpers/HoverOptions.php
on line
71
Deprecated
: strpos(): Passing null to parameter #1 ($haystack) of type string is deprecated in
/home/dh_zcawna/maydayglow.com/wp-content/themes/Divi/includes/builder/module/helpers/HoverOptions.php
on line
71
Deprecated
: strpos(): Passing null to parameter #1 ($haystack) of type string is deprecated in
/home/dh_zcawna/maydayglow.com/wp-content/themes/Divi/includes/builder/module/helpers/HoverOptions.php
on line
71
Deprecated
: strpos(): Passing null to parameter #1 ($haystack) of type string is deprecated in
/home/dh_zcawna/maydayglow.com/wp-content/themes/Divi/includes/builder/module/helpers/HoverOptions.php
on line
71
Deprecated
: strpos(): Passing null to parameter #1 ($haystack) of type string is deprecated in
/home/dh_zcawna/maydayglow.com/wp-content/themes/Divi/includes/builder/module/helpers/HoverOptions.php
on line
71
Deprecated
: strpos(): Passing null to parameter #1 ($haystack) of type string is deprecated in
/home/dh_zcawna/maydayglow.com/wp-content/themes/Divi/includes/builder/module/helpers/HoverOptions.php
on line
71
Deprecated
: strpos(): Passing null to parameter #1 ($haystack) of type string is deprecated in
/home/dh_zcawna/maydayglow.com/wp-content/themes/Divi/includes/builder/module/helpers/HoverOptions.php
on line
71
Deprecated
: strpos(): Passing null to parameter #1 ($haystack) of type string is deprecated in
/home/dh_zcawna/maydayglow.com/wp-content/themes/Divi/includes/builder/module/helpers/HoverOptions.php
on line
71
Deprecated
: strpos(): Passing null to parameter #1 ($haystack) of type string is deprecated in
/home/dh_zcawna/maydayglow.com/wp-content/themes/Divi/includes/builder/module/helpers/HoverOptions.php
on line
71
Deprecated
: strpos(): Passing null to parameter #1 ($haystack) of type string is deprecated in
/home/dh_zcawna/maydayglow.com/wp-content/themes/Divi/includes/builder/module/helpers/HoverOptions.php
on line
71
Deprecated
: strpos(): Passing null to parameter #1 ($haystack) of type string is deprecated in
/home/dh_zcawna/maydayglow.com/wp-content/themes/Divi/includes/builder/module/helpers/HoverOptions.php
on line
71
Deprecated
: strpos(): Passing null to parameter #1 ($haystack) of type string is deprecated in
/home/dh_zcawna/maydayglow.com/wp-content/themes/Divi/includes/builder/module/helpers/HoverOptions.php
on line
71
Deprecated
: strpos(): Passing null to parameter #1 ($haystack) of type string is deprecated in
/home/dh_zcawna/maydayglow.com/wp-content/themes/Divi/includes/builder/module/helpers/HoverOptions.php
on line
71
Deprecated
: strpos(): Passing null to parameter #1 ($haystack) of type string is deprecated in
/home/dh_zcawna/maydayglow.com/wp-content/themes/Divi/includes/builder/module/helpers/HoverOptions.php
on line
71
Deprecated
: strpos(): Passing null to parameter #1 ($haystack) of type string is deprecated in
/home/dh_zcawna/maydayglow.com/wp-content/themes/Divi/includes/builder/module/helpers/HoverOptions.php
on line
71
Deprecated
: strpos(): Passing null to parameter #1 ($haystack) of type string is deprecated in
/home/dh_zcawna/maydayglow.com/wp-content/themes/Divi/includes/builder/module/helpers/HoverOptions.php
on line
71
Deprecated
: strpos(): Passing null to parameter #1 ($haystack) of type string is deprecated in
/home/dh_zcawna/maydayglow.com/wp-content/themes/Divi/includes/builder/module/helpers/HoverOptions.php
on line
71
Deprecated
: strpos(): Passing null to parameter #1 ($haystack) of type string is deprecated in
/home/dh_zcawna/maydayglow.com/wp-content/themes/Divi/includes/builder/module/helpers/HoverOptions.php
on line
71
Deprecated
: strpos(): Passing null to parameter #1 ($haystack) of type string is deprecated in
/home/dh_zcawna/maydayglow.com/wp-content/themes/Divi/includes/builder/module/helpers/HoverOptions.php
on line
71
Deprecated
: strpos(): Passing null to parameter #1 ($haystack) of type string is deprecated in
/home/dh_zcawna/maydayglow.com/wp-content/themes/Divi/includes/builder/module/helpers/HoverOptions.php
on line
71
Deprecated
: strpos(): Passing null to parameter #1 ($haystack) of type string is deprecated in
/home/dh_zcawna/maydayglow.com/wp-content/themes/Divi/includes/builder/module/helpers/HoverOptions.php
on line
71
Deprecated
: strpos(): Passing null to parameter #1 ($haystack) of type string is deprecated in
/home/dh_zcawna/maydayglow.com/wp-content/themes/Divi/includes/builder/module/helpers/HoverOptions.php
on line
71
Deprecated
: strpos(): Passing null to parameter #1 ($haystack) of type string is deprecated in
/home/dh_zcawna/maydayglow.com/wp-content/themes/Divi/includes/builder/module/helpers/HoverOptions.php
on line
71
Deprecated
: strpos(): Passing null to parameter #1 ($haystack) of type string is deprecated in
/home/dh_zcawna/maydayglow.com/wp-content/themes/Divi/includes/builder/module/helpers/HoverOptions.php
on line
71
Deprecated
: strpos(): Passing null to parameter #1 ($haystack) of type string is deprecated in
/home/dh_zcawna/maydayglow.com/wp-content/themes/Divi/includes/builder/module/helpers/HoverOptions.php
on line
71
Deprecated
: strpos(): Passing null to parameter #1 ($haystack) of type string is deprecated in
/home/dh_zcawna/maydayglow.com/wp-content/themes/Divi/includes/builder/module/helpers/HoverOptions.php
on line
71
Deprecated
: strpos(): Passing null to parameter #1 ($haystack) of type string is deprecated in
/home/dh_zcawna/maydayglow.com/wp-content/themes/Divi/includes/builder/module/helpers/HoverOptions.php
on line
71
Deprecated
: strpos(): Passing null to parameter #1 ($haystack) of type string is deprecated in
/home/dh_zcawna/maydayglow.com/wp-content/themes/Divi/includes/builder/module/helpers/HoverOptions.php
on line
71
Deprecated
: strpos(): Passing null to parameter #1 ($haystack) of type string is deprecated in
/home/dh_zcawna/maydayglow.com/wp-content/themes/Divi/includes/builder/module/helpers/HoverOptions.php
on line
71
Deprecated
: strpos(): Passing null to parameter #1 ($haystack) of type string is deprecated in
/home/dh_zcawna/maydayglow.com/wp-content/themes/Divi/includes/builder/module/helpers/HoverOptions.php
on line
71
Deprecated
: strpos(): Passing null to parameter #1 ($haystack) of type string is deprecated in
/home/dh_zcawna/maydayglow.com/wp-content/themes/Divi/includes/builder/module/helpers/HoverOptions.php
on line
71
Deprecated
: strpos(): Passing null to parameter #1 ($haystack) of type string is deprecated in
/home/dh_zcawna/maydayglow.com/wp-content/themes/Divi/includes/builder/module/helpers/HoverOptions.php
on line
71
Deprecated
: strpos(): Passing null to parameter #1 ($haystack) of type string is deprecated in
/home/dh_zcawna/maydayglow.com/wp-content/themes/Divi/includes/builder/module/helpers/HoverOptions.php
on line
71
Deprecated
: strpos(): Passing null to parameter #1 ($haystack) of type string is deprecated in
/home/dh_zcawna/maydayglow.com/wp-content/themes/Divi/includes/builder/module/helpers/HoverOptions.php
on line
71
Deprecated
: strpos(): Passing null to parameter #1 ($haystack) of type string is deprecated in
/home/dh_zcawna/maydayglow.com/wp-content/themes/Divi/includes/builder/module/helpers/HoverOptions.php
on line
71
Deprecated
: strpos(): Passing null to parameter #1 ($haystack) of type string is deprecated in
/home/dh_zcawna/maydayglow.com/wp-content/themes/Divi/includes/builder/module/helpers/HoverOptions.php
on line
71
Deprecated
: strpos(): Passing null to parameter #1 ($haystack) of type string is deprecated in
/home/dh_zcawna/maydayglow.com/wp-content/themes/Divi/includes/builder/module/helpers/HoverOptions.php
on line
71
Deprecated
: strpos(): Passing null to parameter #1 ($haystack) of type string is deprecated in
/home/dh_zcawna/maydayglow.com/wp-content/themes/Divi/includes/builder/module/helpers/HoverOptions.php
on line
71
Deprecated
: strpos(): Passing null to parameter #1 ($haystack) of type string is deprecated in
/home/dh_zcawna/maydayglow.com/wp-content/themes/Divi/includes/builder/module/helpers/HoverOptions.php
on line
71
Deprecated
: strpos(): Passing null to parameter #1 ($haystack) of type string is deprecated in
/home/dh_zcawna/maydayglow.com/wp-content/themes/Divi/includes/builder/module/helpers/HoverOptions.php
on line
71
Deprecated
: strpos(): Passing null to parameter #1 ($haystack) of type string is deprecated in
/home/dh_zcawna/maydayglow.com/wp-content/themes/Divi/includes/builder/module/helpers/HoverOptions.php
on line
71
Deprecated
: strpos(): Passing null to parameter #1 ($haystack) of type string is deprecated in
/home/dh_zcawna/maydayglow.com/wp-content/themes/Divi/includes/builder/module/helpers/HoverOptions.php
on line
71
Deprecated
: strpos(): Passing null to parameter #1 ($haystack) of type string is deprecated in
/home/dh_zcawna/maydayglow.com/wp-content/themes/Divi/includes/builder/module/helpers/HoverOptions.php
on line
71
Deprecated
: strpos(): Passing null to parameter #1 ($haystack) of type string is deprecated in
/home/dh_zcawna/maydayglow.com/wp-content/themes/Divi/includes/builder/module/helpers/HoverOptions.php
on line
71
Deprecated
: strpos(): Passing null to parameter #1 ($haystack) of type string is deprecated in
/home/dh_zcawna/maydayglow.com/wp-content/themes/Divi/includes/builder/module/helpers/HoverOptions.php
on line
71
Deprecated
: strpos(): Passing null to parameter #1 ($haystack) of type string is deprecated in
/home/dh_zcawna/maydayglow.com/wp-content/themes/Divi/includes/builder/module/helpers/HoverOptions.php
on line
71
Deprecated
: strpos(): Passing null to parameter #1 ($haystack) of type string is deprecated in
/home/dh_zcawna/maydayglow.com/wp-content/themes/Divi/includes/builder/module/helpers/HoverOptions.php
on line
71
Deprecated
: strpos(): Passing null to parameter #1 ($haystack) of type string is deprecated in
/home/dh_zcawna/maydayglow.com/wp-content/themes/Divi/includes/builder/module/helpers/HoverOptions.php
on line
71
Deprecated
: strpos(): Passing null to parameter #1 ($haystack) of type string is deprecated in
/home/dh_zcawna/maydayglow.com/wp-content/themes/Divi/includes/builder/module/helpers/HoverOptions.php
on line
71
Deprecated
: strpos(): Passing null to parameter #1 ($haystack) of type string is deprecated in
/home/dh_zcawna/maydayglow.com/wp-content/themes/Divi/includes/builder/module/helpers/HoverOptions.php
on line
71
Deprecated
: strpos(): Passing null to parameter #1 ($haystack) of type string is deprecated in
/home/dh_zcawna/maydayglow.com/wp-content/themes/Divi/includes/builder/module/helpers/HoverOptions.php
on line
71
Deprecated
: strpos(): Passing null to parameter #1 ($haystack) of type string is deprecated in
/home/dh_zcawna/maydayglow.com/wp-content/themes/Divi/includes/builder/module/helpers/HoverOptions.php
on line
71
Deprecated
: strpos(): Passing null to parameter #1 ($haystack) of type string is deprecated in
/home/dh_zcawna/maydayglow.com/wp-content/themes/Divi/includes/builder/module/helpers/HoverOptions.php
on line
71
Deprecated
: strpos(): Passing null to parameter #1 ($haystack) of type string is deprecated in
/home/dh_zcawna/maydayglow.com/wp-content/themes/Divi/includes/builder/module/helpers/HoverOptions.php
on line
71
Deprecated
: strpos(): Passing null to parameter #1 ($haystack) of type string is deprecated in
/home/dh_zcawna/maydayglow.com/wp-content/themes/Divi/includes/builder/module/helpers/HoverOptions.php
on line
71
Deprecated
: strpos(): Passing null to parameter #1 ($haystack) of type string is deprecated in
/home/dh_zcawna/maydayglow.com/wp-content/themes/Divi/includes/builder/module/helpers/HoverOptions.php
on line
71
Deprecated
: strpos(): Passing null to parameter #1 ($haystack) of type string is deprecated in
/home/dh_zcawna/maydayglow.com/wp-content/themes/Divi/includes/builder/module/helpers/HoverOptions.php
on line
71
Deprecated
: strpos(): Passing null to parameter #1 ($haystack) of type string is deprecated in
/home/dh_zcawna/maydayglow.com/wp-content/themes/Divi/includes/builder/module/helpers/HoverOptions.php
on line
71
Deprecated
: strpos(): Passing null to parameter #1 ($haystack) of type string is deprecated in
/home/dh_zcawna/maydayglow.com/wp-content/themes/Divi/includes/builder/module/helpers/HoverOptions.php
on line
71
Deprecated
: strpos(): Passing null to parameter #1 ($haystack) of type string is deprecated in
/home/dh_zcawna/maydayglow.com/wp-content/themes/Divi/includes/builder/module/helpers/HoverOptions.php
on line
71
Deprecated
: strpos(): Passing null to parameter #1 ($haystack) of type string is deprecated in
/home/dh_zcawna/maydayglow.com/wp-content/themes/Divi/includes/builder/module/helpers/HoverOptions.php
on line
71
Deprecated
: strpos(): Passing null to parameter #1 ($haystack) of type string is deprecated in
/home/dh_zcawna/maydayglow.com/wp-content/themes/Divi/includes/builder/module/helpers/HoverOptions.php
on line
71
Deprecated
: strpos(): Passing null to parameter #1 ($haystack) of type string is deprecated in
/home/dh_zcawna/maydayglow.com/wp-content/themes/Divi/includes/builder/module/helpers/HoverOptions.php
on line
71
Deprecated
: strpos(): Passing null to parameter #1 ($haystack) of type string is deprecated in
/home/dh_zcawna/maydayglow.com/wp-content/themes/Divi/includes/builder/module/helpers/HoverOptions.php
on line
71
Deprecated
: strpos(): Passing null to parameter #1 ($haystack) of type string is deprecated in
/home/dh_zcawna/maydayglow.com/wp-content/themes/Divi/includes/builder/module/helpers/HoverOptions.php
on line
71
Deprecated
: strpos(): Passing null to parameter #1 ($haystack) of type string is deprecated in
/home/dh_zcawna/maydayglow.com/wp-content/themes/Divi/includes/builder/module/helpers/HoverOptions.php
on line
71
Deprecated
: rtrim(): Passing null to parameter #1 ($string) of type string is deprecated in
/home/dh_zcawna/maydayglow.com/wp-content/themes/Divi/includes/builder/class-et-builder-element.php
on line
15982
Deprecated
: strpos(): Passing null to parameter #1 ($haystack) of type string is deprecated in
/home/dh_zcawna/maydayglow.com/wp-content/themes/Divi/includes/builder/module/helpers/HoverOptions.php
on line
71
Deprecated
: strpos(): Passing null to parameter #1 ($haystack) of type string is deprecated in
/home/dh_zcawna/maydayglow.com/wp-content/themes/Divi/includes/builder/module/helpers/HoverOptions.php
on line
71
Deprecated
: strpos(): Passing null to parameter #1 ($haystack) of type string is deprecated in
/home/dh_zcawna/maydayglow.com/wp-content/themes/Divi/includes/builder/module/helpers/HoverOptions.php
on line
71
Deprecated
: strpos(): Passing null to parameter #1 ($haystack) of type string is deprecated in
/home/dh_zcawna/maydayglow.com/wp-content/themes/Divi/includes/builder/module/helpers/HoverOptions.php
on line
71
Deprecated
: strpos(): Passing null to parameter #1 ($haystack) of type string is deprecated in
/home/dh_zcawna/maydayglow.com/wp-content/themes/Divi/includes/builder/module/helpers/HoverOptions.php
on line
71
Deprecated
: strpos(): Passing null to parameter #1 ($haystack) of type string is deprecated in
/home/dh_zcawna/maydayglow.com/wp-content/themes/Divi/includes/builder/module/helpers/HoverOptions.php
on line
71
Deprecated
: strpos(): Passing null to parameter #1 ($haystack) of type string is deprecated in
/home/dh_zcawna/maydayglow.com/wp-content/themes/Divi/includes/builder/module/helpers/HoverOptions.php
on line
71
Deprecated
: strpos(): Passing null to parameter #1 ($haystack) of type string is deprecated in
/home/dh_zcawna/maydayglow.com/wp-content/themes/Divi/includes/builder/module/helpers/HoverOptions.php
on line
71
Deprecated
: strpos(): Passing null to parameter #1 ($haystack) of type string is deprecated in
/home/dh_zcawna/maydayglow.com/wp-content/themes/Divi/includes/builder/module/helpers/HoverOptions.php
on line
71
Deprecated
: strpos(): Passing null to parameter #1 ($haystack) of type string is deprecated in
/home/dh_zcawna/maydayglow.com/wp-content/themes/Divi/includes/builder/module/helpers/HoverOptions.php
on line
71
Deprecated
: strpos(): Passing null to parameter #1 ($haystack) of type string is deprecated in
/home/dh_zcawna/maydayglow.com/wp-content/themes/Divi/includes/builder/module/helpers/HoverOptions.php
on line
71
Deprecated
: strpos(): Passing null to parameter #1 ($haystack) of type string is deprecated in
/home/dh_zcawna/maydayglow.com/wp-content/themes/Divi/includes/builder/module/helpers/HoverOptions.php
on line
71
Deprecated
: strpos(): Passing null to parameter #1 ($haystack) of type string is deprecated in
/home/dh_zcawna/maydayglow.com/wp-content/themes/Divi/includes/builder/module/helpers/HoverOptions.php
on line
71
Deprecated
: strpos(): Passing null to parameter #1 ($haystack) of type string is deprecated in
/home/dh_zcawna/maydayglow.com/wp-content/themes/Divi/includes/builder/module/helpers/HoverOptions.php
on line
71
Deprecated
: strpos(): Passing null to parameter #1 ($haystack) of type string is deprecated in
/home/dh_zcawna/maydayglow.com/wp-content/themes/Divi/includes/builder/module/helpers/HoverOptions.php
on line
71
Deprecated
: strpos(): Passing null to parameter #1 ($haystack) of type string is deprecated in
/home/dh_zcawna/maydayglow.com/wp-content/themes/Divi/includes/builder/module/helpers/HoverOptions.php
on line
71
Deprecated
: strpos(): Passing null to parameter #1 ($haystack) of type string is deprecated in
/home/dh_zcawna/maydayglow.com/wp-content/themes/Divi/includes/builder/module/helpers/HoverOptions.php
on line
71
Deprecated
: strpos(): Passing null to parameter #1 ($haystack) of type string is deprecated in
/home/dh_zcawna/maydayglow.com/wp-content/themes/Divi/includes/builder/module/helpers/HoverOptions.php
on line
71
Deprecated
: strpos(): Passing null to parameter #1 ($haystack) of type string is deprecated in
/home/dh_zcawna/maydayglow.com/wp-content/themes/Divi/includes/builder/module/helpers/HoverOptions.php
on line
71
Deprecated
: strpos(): Passing null to parameter #1 ($haystack) of type string is deprecated in
/home/dh_zcawna/maydayglow.com/wp-content/themes/Divi/includes/builder/module/helpers/HoverOptions.php
on line
71
Deprecated
: strpos(): Passing null to parameter #1 ($haystack) of type string is deprecated in
/home/dh_zcawna/maydayglow.com/wp-content/themes/Divi/includes/builder/module/helpers/HoverOptions.php
on line
71
Deprecated
: strpos(): Passing null to parameter #1 ($haystack) of type string is deprecated in
/home/dh_zcawna/maydayglow.com/wp-content/themes/Divi/includes/builder/module/helpers/HoverOptions.php
on line
71
Deprecated
: strpos(): Passing null to parameter #1 ($haystack) of type string is deprecated in
/home/dh_zcawna/maydayglow.com/wp-content/themes/Divi/includes/builder/module/helpers/HoverOptions.php
on line
71
Deprecated
: strpos(): Passing null to parameter #1 ($haystack) of type string is deprecated in
/home/dh_zcawna/maydayglow.com/wp-content/themes/Divi/includes/builder/module/helpers/HoverOptions.php
on line
71
Deprecated
: strpos(): Passing null to parameter #1 ($haystack) of type string is deprecated in
/home/dh_zcawna/maydayglow.com/wp-content/themes/Divi/includes/builder/module/helpers/HoverOptions.php
on line
71
Deprecated
: strpos(): Passing null to parameter #1 ($haystack) of type string is deprecated in
/home/dh_zcawna/maydayglow.com/wp-content/themes/Divi/includes/builder/module/helpers/HoverOptions.php
on line
71
Deprecated
: strpos(): Passing null to parameter #1 ($haystack) of type string is deprecated in
/home/dh_zcawna/maydayglow.com/wp-content/themes/Divi/includes/builder/module/helpers/HoverOptions.php
on line
71
Deprecated
: strpos(): Passing null to parameter #1 ($haystack) of type string is deprecated in
/home/dh_zcawna/maydayglow.com/wp-content/themes/Divi/includes/builder/module/helpers/HoverOptions.php
on line
71
Deprecated
: strpos(): Passing null to parameter #1 ($haystack) of type string is deprecated in
/home/dh_zcawna/maydayglow.com/wp-content/themes/Divi/includes/builder/module/helpers/HoverOptions.php
on line
71
Deprecated
: strpos(): Passing null to parameter #1 ($haystack) of type string is deprecated in
/home/dh_zcawna/maydayglow.com/wp-content/themes/Divi/includes/builder/module/helpers/HoverOptions.php
on line
71
Deprecated
: strpos(): Passing null to parameter #1 ($haystack) of type string is deprecated in
/home/dh_zcawna/maydayglow.com/wp-content/themes/Divi/includes/builder/module/helpers/HoverOptions.php
on line
71
Deprecated
: strpos(): Passing null to parameter #1 ($haystack) of type string is deprecated in
/home/dh_zcawna/maydayglow.com/wp-content/themes/Divi/includes/builder/module/helpers/HoverOptions.php
on line
71
Deprecated
: strpos(): Passing null to parameter #1 ($haystack) of type string is deprecated in
/home/dh_zcawna/maydayglow.com/wp-content/themes/Divi/includes/builder/module/helpers/HoverOptions.php
on line
71
Deprecated
: strpos(): Passing null to parameter #1 ($haystack) of type string is deprecated in
/home/dh_zcawna/maydayglow.com/wp-content/themes/Divi/includes/builder/module/helpers/HoverOptions.php
on line
71
Deprecated
: strpos(): Passing null to parameter #1 ($haystack) of type string is deprecated in
/home/dh_zcawna/maydayglow.com/wp-content/themes/Divi/includes/builder/module/helpers/HoverOptions.php
on line
71
Deprecated
: strpos(): Passing null to parameter #1 ($haystack) of type string is deprecated in
/home/dh_zcawna/maydayglow.com/wp-content/themes/Divi/includes/builder/module/helpers/HoverOptions.php
on line
71
Deprecated
: strpos(): Passing null to parameter #1 ($haystack) of type string is deprecated in
/home/dh_zcawna/maydayglow.com/wp-content/themes/Divi/includes/builder/module/helpers/HoverOptions.php
on line
71
Deprecated
: strpos(): Passing null to parameter #1 ($haystack) of type string is deprecated in
/home/dh_zcawna/maydayglow.com/wp-content/themes/Divi/includes/builder/module/helpers/HoverOptions.php
on line
71
Deprecated
: strpos(): Passing null to parameter #1 ($haystack) of type string is deprecated in
/home/dh_zcawna/maydayglow.com/wp-content/themes/Divi/includes/builder/module/helpers/HoverOptions.php
on line
71
Deprecated
: strpos(): Passing null to parameter #1 ($haystack) of type string is deprecated in
/home/dh_zcawna/maydayglow.com/wp-content/themes/Divi/includes/builder/module/helpers/HoverOptions.php
on line
71
Deprecated
: strpos(): Passing null to parameter #1 ($haystack) of type string is deprecated in
/home/dh_zcawna/maydayglow.com/wp-content/themes/Divi/includes/builder/module/helpers/HoverOptions.php
on line
71
Deprecated
: strpos(): Passing null to parameter #1 ($haystack) of type string is deprecated in
/home/dh_zcawna/maydayglow.com/wp-content/themes/Divi/includes/builder/module/helpers/HoverOptions.php
on line
71
Deprecated
: strpos(): Passing null to parameter #1 ($haystack) of type string is deprecated in
/home/dh_zcawna/maydayglow.com/wp-content/themes/Divi/includes/builder/module/helpers/HoverOptions.php
on line
71
Deprecated
: strpos(): Passing null to parameter #1 ($haystack) of type string is deprecated in
/home/dh_zcawna/maydayglow.com/wp-content/themes/Divi/includes/builder/module/helpers/HoverOptions.php
on line
71
Deprecated
: strpos(): Passing null to parameter #1 ($haystack) of type string is deprecated in
/home/dh_zcawna/maydayglow.com/wp-content/themes/Divi/includes/builder/module/helpers/HoverOptions.php
on line
71
Deprecated
: strpos(): Passing null to parameter #1 ($haystack) of type string is deprecated in
/home/dh_zcawna/maydayglow.com/wp-content/themes/Divi/includes/builder/module/helpers/HoverOptions.php
on line
71
Deprecated
: strpos(): Passing null to parameter #1 ($haystack) of type string is deprecated in
/home/dh_zcawna/maydayglow.com/wp-content/themes/Divi/includes/builder/module/helpers/HoverOptions.php
on line
71
Deprecated
: strpos(): Passing null to parameter #1 ($haystack) of type string is deprecated in
/home/dh_zcawna/maydayglow.com/wp-content/themes/Divi/includes/builder/module/helpers/HoverOptions.php
on line
71
Deprecated
: strpos(): Passing null to parameter #1 ($haystack) of type string is deprecated in
/home/dh_zcawna/maydayglow.com/wp-content/themes/Divi/includes/builder/module/helpers/HoverOptions.php
on line
71
Deprecated
: strpos(): Passing null to parameter #1 ($haystack) of type string is deprecated in
/home/dh_zcawna/maydayglow.com/wp-content/themes/Divi/includes/builder/module/helpers/HoverOptions.php
on line
71
Deprecated
: strpos(): Passing null to parameter #1 ($haystack) of type string is deprecated in
/home/dh_zcawna/maydayglow.com/wp-content/themes/Divi/includes/builder/module/helpers/HoverOptions.php
on line
71
Deprecated
: strpos(): Passing null to parameter #1 ($haystack) of type string is deprecated in
/home/dh_zcawna/maydayglow.com/wp-content/themes/Divi/includes/builder/module/helpers/HoverOptions.php
on line
71
Deprecated
: strpos(): Passing null to parameter #1 ($haystack) of type string is deprecated in
/home/dh_zcawna/maydayglow.com/wp-content/themes/Divi/includes/builder/module/helpers/HoverOptions.php
on line
71
Deprecated
: strpos(): Passing null to parameter #1 ($haystack) of type string is deprecated in
/home/dh_zcawna/maydayglow.com/wp-content/themes/Divi/includes/builder/module/helpers/HoverOptions.php
on line
71
Deprecated
: strpos(): Passing null to parameter #1 ($haystack) of type string is deprecated in
/home/dh_zcawna/maydayglow.com/wp-content/themes/Divi/includes/builder/module/helpers/HoverOptions.php
on line
71
Deprecated
: strpos(): Passing null to parameter #1 ($haystack) of type string is deprecated in
/home/dh_zcawna/maydayglow.com/wp-content/themes/Divi/includes/builder/module/helpers/HoverOptions.php
on line
71
Deprecated
: strpos(): Passing null to parameter #1 ($haystack) of type string is deprecated in
/home/dh_zcawna/maydayglow.com/wp-content/themes/Divi/includes/builder/module/helpers/HoverOptions.php
on line
71
Deprecated
: strpos(): Passing null to parameter #1 ($haystack) of type string is deprecated in
/home/dh_zcawna/maydayglow.com/wp-content/themes/Divi/includes/builder/module/helpers/HoverOptions.php
on line
71
Deprecated
: strpos(): Passing null to parameter #1 ($haystack) of type string is deprecated in
/home/dh_zcawna/maydayglow.com/wp-content/themes/Divi/includes/builder/module/helpers/HoverOptions.php
on line
71
Deprecated
: strpos(): Passing null to parameter #1 ($haystack) of type string is deprecated in
/home/dh_zcawna/maydayglow.com/wp-content/themes/Divi/includes/builder/module/helpers/HoverOptions.php
on line
71
Deprecated
: strpos(): Passing null to parameter #1 ($haystack) of type string is deprecated in
/home/dh_zcawna/maydayglow.com/wp-content/themes/Divi/includes/builder/module/helpers/HoverOptions.php
on line
71
Deprecated
: strpos(): Passing null to parameter #1 ($haystack) of type string is deprecated in
/home/dh_zcawna/maydayglow.com/wp-content/themes/Divi/includes/builder/module/helpers/HoverOptions.php
on line
71
Deprecated
: strpos(): Passing null to parameter #1 ($haystack) of type string is deprecated in
/home/dh_zcawna/maydayglow.com/wp-content/themes/Divi/includes/builder/module/helpers/HoverOptions.php
on line
71
Deprecated
: strpos(): Passing null to parameter #1 ($haystack) of type string is deprecated in
/home/dh_zcawna/maydayglow.com/wp-content/themes/Divi/includes/builder/module/helpers/HoverOptions.php
on line
71
Deprecated
: strpos(): Passing null to parameter #1 ($haystack) of type string is deprecated in
/home/dh_zcawna/maydayglow.com/wp-content/themes/Divi/includes/builder/module/helpers/HoverOptions.php
on line
71
Deprecated
: strpos(): Passing null to parameter #1 ($haystack) of type string is deprecated in
/home/dh_zcawna/maydayglow.com/wp-content/themes/Divi/includes/builder/module/helpers/HoverOptions.php
on line
71
Deprecated
: rtrim(): Passing null to parameter #1 ($string) of type string is deprecated in
/home/dh_zcawna/maydayglow.com/wp-content/themes/Divi/includes/builder/class-et-builder-element.php
on line
15982
Deprecated
: strpos(): Passing null to parameter #1 ($haystack) of type string is deprecated in
/home/dh_zcawna/maydayglow.com/wp-content/themes/Divi/includes/builder/module/helpers/HoverOptions.php
on line
71
Deprecated
: strpos(): Passing null to parameter #1 ($haystack) of type string is deprecated in
/home/dh_zcawna/maydayglow.com/wp-content/themes/Divi/includes/builder/module/helpers/HoverOptions.php
on line
71
Deprecated
: strpos(): Passing null to parameter #1 ($haystack) of type string is deprecated in
/home/dh_zcawna/maydayglow.com/wp-content/themes/Divi/includes/builder/module/helpers/HoverOptions.php
on line
71
Deprecated
: strpos(): Passing null to parameter #1 ($haystack) of type string is deprecated in
/home/dh_zcawna/maydayglow.com/wp-content/themes/Divi/includes/builder/module/helpers/HoverOptions.php
on line
71
Deprecated
: strpos(): Passing null to parameter #1 ($haystack) of type string is deprecated in
/home/dh_zcawna/maydayglow.com/wp-content/themes/Divi/includes/builder/module/helpers/HoverOptions.php
on line
71
Deprecated
: strpos(): Passing null to parameter #1 ($haystack) of type string is deprecated in
/home/dh_zcawna/maydayglow.com/wp-content/themes/Divi/includes/builder/module/helpers/HoverOptions.php
on line
71
Deprecated
: strpos(): Passing null to parameter #1 ($haystack) of type string is deprecated in
/home/dh_zcawna/maydayglow.com/wp-content/themes/Divi/includes/builder/module/helpers/HoverOptions.php
on line
71
Deprecated
: strpos(): Passing null to parameter #1 ($haystack) of type string is deprecated in
/home/dh_zcawna/maydayglow.com/wp-content/themes/Divi/includes/builder/module/helpers/HoverOptions.php
on line
71
Deprecated
: strpos(): Passing null to parameter #1 ($haystack) of type string is deprecated in
/home/dh_zcawna/maydayglow.com/wp-content/themes/Divi/includes/builder/module/helpers/HoverOptions.php
on line
71
Deprecated
: strpos(): Passing null to parameter #1 ($haystack) of type string is deprecated in
/home/dh_zcawna/maydayglow.com/wp-content/themes/Divi/includes/builder/module/helpers/HoverOptions.php
on line
71
Deprecated
: strpos(): Passing null to parameter #1 ($haystack) of type string is deprecated in
/home/dh_zcawna/maydayglow.com/wp-content/themes/Divi/includes/builder/module/helpers/HoverOptions.php
on line
71
Deprecated
: strpos(): Passing null to parameter #1 ($haystack) of type string is deprecated in
/home/dh_zcawna/maydayglow.com/wp-content/themes/Divi/includes/builder/module/helpers/HoverOptions.php
on line
71
Deprecated
: strpos(): Passing null to parameter #1 ($haystack) of type string is deprecated in
/home/dh_zcawna/maydayglow.com/wp-content/themes/Divi/includes/builder/module/helpers/HoverOptions.php
on line
71
Deprecated
: strpos(): Passing null to parameter #1 ($haystack) of type string is deprecated in
/home/dh_zcawna/maydayglow.com/wp-content/themes/Divi/includes/builder/module/helpers/HoverOptions.php
on line
71
Deprecated
: strpos(): Passing null to parameter #1 ($haystack) of type string is deprecated in
/home/dh_zcawna/maydayglow.com/wp-content/themes/Divi/includes/builder/module/helpers/HoverOptions.php
on line
71
Deprecated
: strpos(): Passing null to parameter #1 ($haystack) of type string is deprecated in
/home/dh_zcawna/maydayglow.com/wp-content/themes/Divi/includes/builder/module/helpers/HoverOptions.php
on line
71
Deprecated
: strpos(): Passing null to parameter #1 ($haystack) of type string is deprecated in
/home/dh_zcawna/maydayglow.com/wp-content/themes/Divi/includes/builder/module/helpers/HoverOptions.php
on line
71
Deprecated
: strpos(): Passing null to parameter #1 ($haystack) of type string is deprecated in
/home/dh_zcawna/maydayglow.com/wp-content/themes/Divi/includes/builder/module/helpers/HoverOptions.php
on line
71
Deprecated
: strpos(): Passing null to parameter #1 ($haystack) of type string is deprecated in
/home/dh_zcawna/maydayglow.com/wp-content/themes/Divi/includes/builder/module/helpers/HoverOptions.php
on line
71
Deprecated
: strpos(): Passing null to parameter #1 ($haystack) of type string is deprecated in
/home/dh_zcawna/maydayglow.com/wp-content/themes/Divi/includes/builder/module/helpers/HoverOptions.php
on line
71
Deprecated
: strpos(): Passing null to parameter #1 ($haystack) of type string is deprecated in
/home/dh_zcawna/maydayglow.com/wp-content/themes/Divi/includes/builder/module/helpers/HoverOptions.php
on line
71
Deprecated
: strpos(): Passing null to parameter #1 ($haystack) of type string is deprecated in
/home/dh_zcawna/maydayglow.com/wp-content/themes/Divi/includes/builder/module/helpers/HoverOptions.php
on line
71
Deprecated
: strpos(): Passing null to parameter #1 ($haystack) of type string is deprecated in
/home/dh_zcawna/maydayglow.com/wp-content/themes/Divi/includes/builder/module/helpers/HoverOptions.php
on line
71
Deprecated
: strpos(): Passing null to parameter #1 ($haystack) of type string is deprecated in
/home/dh_zcawna/maydayglow.com/wp-content/themes/Divi/includes/builder/module/helpers/HoverOptions.php
on line
71
Deprecated
: strpos(): Passing null to parameter #1 ($haystack) of type string is deprecated in
/home/dh_zcawna/maydayglow.com/wp-content/themes/Divi/includes/builder/module/helpers/HoverOptions.php
on line
71
Deprecated
: strpos(): Passing null to parameter #1 ($haystack) of type string is deprecated in
/home/dh_zcawna/maydayglow.com/wp-content/themes/Divi/includes/builder/module/helpers/HoverOptions.php
on line
71
Deprecated
: strpos(): Passing null to parameter #1 ($haystack) of type string is deprecated in
/home/dh_zcawna/maydayglow.com/wp-content/themes/Divi/includes/builder/module/helpers/HoverOptions.php
on line
71
Deprecated
: strpos(): Passing null to parameter #1 ($haystack) of type string is deprecated in
/home/dh_zcawna/maydayglow.com/wp-content/themes/Divi/includes/builder/module/helpers/HoverOptions.php
on line
71
Deprecated
: strpos(): Passing null to parameter #1 ($haystack) of type string is deprecated in
/home/dh_zcawna/maydayglow.com/wp-content/themes/Divi/includes/builder/module/helpers/HoverOptions.php
on line
71
Deprecated
: strpos(): Passing null to parameter #1 ($haystack) of type string is deprecated in
/home/dh_zcawna/maydayglow.com/wp-content/themes/Divi/includes/builder/module/helpers/HoverOptions.php
on line
71
Deprecated
: strpos(): Passing null to parameter #1 ($haystack) of type string is deprecated in
/home/dh_zcawna/maydayglow.com/wp-content/themes/Divi/includes/builder/module/helpers/HoverOptions.php
on line
71
Deprecated
: strpos(): Passing null to parameter #1 ($haystack) of type string is deprecated in
/home/dh_zcawna/maydayglow.com/wp-content/themes/Divi/includes/builder/module/helpers/HoverOptions.php
on line
71
Deprecated
: strpos(): Passing null to parameter #1 ($haystack) of type string is deprecated in
/home/dh_zcawna/maydayglow.com/wp-content/themes/Divi/includes/builder/module/helpers/HoverOptions.php
on line
71
Deprecated
: strpos(): Passing null to parameter #1 ($haystack) of type string is deprecated in
/home/dh_zcawna/maydayglow.com/wp-content/themes/Divi/includes/builder/module/helpers/HoverOptions.php
on line
71
Deprecated
: strpos(): Passing null to parameter #1 ($haystack) of type string is deprecated in
/home/dh_zcawna/maydayglow.com/wp-content/themes/Divi/includes/builder/module/helpers/HoverOptions.php
on line
71
Deprecated
: strpos(): Passing null to parameter #1 ($haystack) of type string is deprecated in
/home/dh_zcawna/maydayglow.com/wp-content/themes/Divi/includes/builder/module/helpers/HoverOptions.php
on line
71
Deprecated
: strpos(): Passing null to parameter #1 ($haystack) of type string is deprecated in
/home/dh_zcawna/maydayglow.com/wp-content/themes/Divi/includes/builder/module/helpers/HoverOptions.php
on line
71
Deprecated
: strpos(): Passing null to parameter #1 ($haystack) of type string is deprecated in
/home/dh_zcawna/maydayglow.com/wp-content/themes/Divi/includes/builder/module/helpers/HoverOptions.php
on line
71
Deprecated
: strpos(): Passing null to parameter #1 ($haystack) of type string is deprecated in
/home/dh_zcawna/maydayglow.com/wp-content/themes/Divi/includes/builder/module/helpers/HoverOptions.php
on line
71
Deprecated
: strpos(): Passing null to parameter #1 ($haystack) of type string is deprecated in
/home/dh_zcawna/maydayglow.com/wp-content/themes/Divi/includes/builder/module/helpers/HoverOptions.php
on line
71
Deprecated
: strpos(): Passing null to parameter #1 ($haystack) of type string is deprecated in
/home/dh_zcawna/maydayglow.com/wp-content/themes/Divi/includes/builder/module/helpers/HoverOptions.php
on line
71
Deprecated
: strpos(): Passing null to parameter #1 ($haystack) of type string is deprecated in
/home/dh_zcawna/maydayglow.com/wp-content/themes/Divi/includes/builder/module/helpers/HoverOptions.php
on line
71
Deprecated
: strpos(): Passing null to parameter #1 ($haystack) of type string is deprecated in
/home/dh_zcawna/maydayglow.com/wp-content/themes/Divi/includes/builder/module/helpers/HoverOptions.php
on line
71
Deprecated
: strpos(): Passing null to parameter #1 ($haystack) of type string is deprecated in
/home/dh_zcawna/maydayglow.com/wp-content/themes/Divi/includes/builder/module/helpers/HoverOptions.php
on line
71
Deprecated
: strpos(): Passing null to parameter #1 ($haystack) of type string is deprecated in
/home/dh_zcawna/maydayglow.com/wp-content/themes/Divi/includes/builder/module/helpers/HoverOptions.php
on line
71
Deprecated
: strpos(): Passing null to parameter #1 ($haystack) of type string is deprecated in
/home/dh_zcawna/maydayglow.com/wp-content/themes/Divi/includes/builder/module/helpers/HoverOptions.php
on line
71
Deprecated
: strpos(): Passing null to parameter #1 ($haystack) of type string is deprecated in
/home/dh_zcawna/maydayglow.com/wp-content/themes/Divi/includes/builder/module/helpers/HoverOptions.php
on line
71
Deprecated
: strpos(): Passing null to parameter #1 ($haystack) of type string is deprecated in
/home/dh_zcawna/maydayglow.com/wp-content/themes/Divi/includes/builder/module/helpers/HoverOptions.php
on line
71
Deprecated
: strpos(): Passing null to parameter #1 ($haystack) of type string is deprecated in
/home/dh_zcawna/maydayglow.com/wp-content/themes/Divi/includes/builder/module/helpers/HoverOptions.php
on line
71
Deprecated
: strpos(): Passing null to parameter #1 ($haystack) of type string is deprecated in
/home/dh_zcawna/maydayglow.com/wp-content/themes/Divi/includes/builder/module/helpers/HoverOptions.php
on line
71
Deprecated
: strpos(): Passing null to parameter #1 ($haystack) of type string is deprecated in
/home/dh_zcawna/maydayglow.com/wp-content/themes/Divi/includes/builder/module/helpers/HoverOptions.php
on line
71
Deprecated
: strpos(): Passing null to parameter #1 ($haystack) of type string is deprecated in
/home/dh_zcawna/maydayglow.com/wp-content/themes/Divi/includes/builder/module/helpers/HoverOptions.php
on line
71
Deprecated
: strpos(): Passing null to parameter #1 ($haystack) of type string is deprecated in
/home/dh_zcawna/maydayglow.com/wp-content/themes/Divi/includes/builder/module/helpers/HoverOptions.php
on line
71
Deprecated
: strpos(): Passing null to parameter #1 ($haystack) of type string is deprecated in
/home/dh_zcawna/maydayglow.com/wp-content/themes/Divi/includes/builder/module/helpers/HoverOptions.php
on line
71
Deprecated
: strpos(): Passing null to parameter #1 ($haystack) of type string is deprecated in
/home/dh_zcawna/maydayglow.com/wp-content/themes/Divi/includes/builder/module/helpers/HoverOptions.php
on line
71
Deprecated
: strpos(): Passing null to parameter #1 ($haystack) of type string is deprecated in
/home/dh_zcawna/maydayglow.com/wp-content/themes/Divi/includes/builder/module/helpers/HoverOptions.php
on line
71
Deprecated
: strpos(): Passing null to parameter #1 ($haystack) of type string is deprecated in
/home/dh_zcawna/maydayglow.com/wp-content/themes/Divi/includes/builder/module/helpers/HoverOptions.php
on line
71
Deprecated
: strpos(): Passing null to parameter #1 ($haystack) of type string is deprecated in
/home/dh_zcawna/maydayglow.com/wp-content/themes/Divi/includes/builder/module/helpers/HoverOptions.php
on line
71
Deprecated
: strpos(): Passing null to parameter #1 ($haystack) of type string is deprecated in
/home/dh_zcawna/maydayglow.com/wp-content/themes/Divi/includes/builder/module/helpers/HoverOptions.php
on line
71
Deprecated
: strpos(): Passing null to parameter #1 ($haystack) of type string is deprecated in
/home/dh_zcawna/maydayglow.com/wp-content/themes/Divi/includes/builder/module/helpers/HoverOptions.php
on line
71
Deprecated
: strpos(): Passing null to parameter #1 ($haystack) of type string is deprecated in
/home/dh_zcawna/maydayglow.com/wp-content/themes/Divi/includes/builder/module/helpers/HoverOptions.php
on line
71
Deprecated
: strpos(): Passing null to parameter #1 ($haystack) of type string is deprecated in
/home/dh_zcawna/maydayglow.com/wp-content/themes/Divi/includes/builder/module/helpers/HoverOptions.php
on line
71
Deprecated
: strpos(): Passing null to parameter #1 ($haystack) of type string is deprecated in
/home/dh_zcawna/maydayglow.com/wp-content/themes/Divi/includes/builder/module/helpers/HoverOptions.php
on line
71
Deprecated
: strpos(): Passing null to parameter #1 ($haystack) of type string is deprecated in
/home/dh_zcawna/maydayglow.com/wp-content/themes/Divi/includes/builder/module/helpers/HoverOptions.php
on line
71
Deprecated
: strpos(): Passing null to parameter #1 ($haystack) of type string is deprecated in
/home/dh_zcawna/maydayglow.com/wp-content/themes/Divi/includes/builder/module/helpers/HoverOptions.php
on line
71
Deprecated
: strpos(): Passing null to parameter #1 ($haystack) of type string is deprecated in
/home/dh_zcawna/maydayglow.com/wp-content/themes/Divi/includes/builder/module/helpers/HoverOptions.php
on line
71
Deprecated
: strpos(): Passing null to parameter #1 ($haystack) of type string is deprecated in
/home/dh_zcawna/maydayglow.com/wp-content/themes/Divi/includes/builder/module/helpers/HoverOptions.php
on line
71
Deprecated
: strpos(): Passing null to parameter #1 ($haystack) of type string is deprecated in
/home/dh_zcawna/maydayglow.com/wp-content/themes/Divi/includes/builder/module/helpers/HoverOptions.php
on line
71
Deprecated
: strpos(): Passing null to parameter #1 ($haystack) of type string is deprecated in
/home/dh_zcawna/maydayglow.com/wp-content/themes/Divi/includes/builder/module/helpers/HoverOptions.php
on line
71
Deprecated
: strpos(): Passing null to parameter #1 ($haystack) of type string is deprecated in
/home/dh_zcawna/maydayglow.com/wp-content/themes/Divi/includes/builder/module/helpers/HoverOptions.php
on line
71
Deprecated
: strpos(): Passing null to parameter #1 ($haystack) of type string is deprecated in
/home/dh_zcawna/maydayglow.com/wp-content/themes/Divi/includes/builder/module/helpers/HoverOptions.php
on line
71
Deprecated
: strpos(): Passing null to parameter #1 ($haystack) of type string is deprecated in
/home/dh_zcawna/maydayglow.com/wp-content/themes/Divi/includes/builder/module/helpers/HoverOptions.php
on line
71
Deprecated
: strpos(): Passing null to parameter #1 ($haystack) of type string is deprecated in
/home/dh_zcawna/maydayglow.com/wp-content/themes/Divi/includes/builder/module/helpers/HoverOptions.php
on line
71
Deprecated
: strpos(): Passing null to parameter #1 ($haystack) of type string is deprecated in
/home/dh_zcawna/maydayglow.com/wp-content/themes/Divi/includes/builder/module/helpers/HoverOptions.php
on line
71
Deprecated
: strpos(): Passing null to parameter #1 ($haystack) of type string is deprecated in
/home/dh_zcawna/maydayglow.com/wp-content/themes/Divi/includes/builder/module/helpers/HoverOptions.php
on line
71
Deprecated
: strpos(): Passing null to parameter #1 ($haystack) of type string is deprecated in
/home/dh_zcawna/maydayglow.com/wp-content/themes/Divi/includes/builder/module/helpers/HoverOptions.php
on line
71
Deprecated
: strpos(): Passing null to parameter #1 ($haystack) of type string is deprecated in
/home/dh_zcawna/maydayglow.com/wp-content/themes/Divi/includes/builder/module/helpers/HoverOptions.php
on line
71
Deprecated
: strpos(): Passing null to parameter #1 ($haystack) of type string is deprecated in
/home/dh_zcawna/maydayglow.com/wp-content/themes/Divi/includes/builder/module/helpers/HoverOptions.php
on line
71
Deprecated
: strpos(): Passing null to parameter #1 ($haystack) of type string is deprecated in
/home/dh_zcawna/maydayglow.com/wp-content/themes/Divi/includes/builder/module/helpers/HoverOptions.php
on line
71
Deprecated
: strpos(): Passing null to parameter #1 ($haystack) of type string is deprecated in
/home/dh_zcawna/maydayglow.com/wp-content/themes/Divi/includes/builder/module/helpers/HoverOptions.php
on line
71
Deprecated
: strpos(): Passing null to parameter #1 ($haystack) of type string is deprecated in
/home/dh_zcawna/maydayglow.com/wp-content/themes/Divi/includes/builder/module/helpers/HoverOptions.php
on line
71
Deprecated
: strpos(): Passing null to parameter #1 ($haystack) of type string is deprecated in
/home/dh_zcawna/maydayglow.com/wp-content/themes/Divi/includes/builder/module/helpers/HoverOptions.php
on line
71
Deprecated
: strpos(): Passing null to parameter #1 ($haystack) of type string is deprecated in
/home/dh_zcawna/maydayglow.com/wp-content/themes/Divi/includes/builder/module/helpers/HoverOptions.php
on line
71
Deprecated
: strpos(): Passing null to parameter #1 ($haystack) of type string is deprecated in
/home/dh_zcawna/maydayglow.com/wp-content/themes/Divi/includes/builder/module/helpers/HoverOptions.php
on line
71
Deprecated
: strpos(): Passing null to parameter #1 ($haystack) of type string is deprecated in
/home/dh_zcawna/maydayglow.com/wp-content/themes/Divi/includes/builder/module/helpers/HoverOptions.php
on line
71
Deprecated
: strpos(): Passing null to parameter #1 ($haystack) of type string is deprecated in
/home/dh_zcawna/maydayglow.com/wp-content/themes/Divi/includes/builder/module/helpers/HoverOptions.php
on line
71
Deprecated
: strpos(): Passing null to parameter #1 ($haystack) of type string is deprecated in
/home/dh_zcawna/maydayglow.com/wp-content/themes/Divi/includes/builder/module/helpers/HoverOptions.php
on line
71
Deprecated
: strpos(): Passing null to parameter #1 ($haystack) of type string is deprecated in
/home/dh_zcawna/maydayglow.com/wp-content/themes/Divi/includes/builder/module/helpers/HoverOptions.php
on line
71
Deprecated
: strpos(): Passing null to parameter #1 ($haystack) of type string is deprecated in
/home/dh_zcawna/maydayglow.com/wp-content/themes/Divi/includes/builder/module/helpers/HoverOptions.php
on line
71
Deprecated
: strpos(): Passing null to parameter #1 ($haystack) of type string is deprecated in
/home/dh_zcawna/maydayglow.com/wp-content/themes/Divi/includes/builder/module/helpers/HoverOptions.php
on line
71
Deprecated
: strpos(): Passing null to parameter #1 ($haystack) of type string is deprecated in
/home/dh_zcawna/maydayglow.com/wp-content/themes/Divi/includes/builder/module/helpers/HoverOptions.php
on line
71
Deprecated
: strpos(): Passing null to parameter #1 ($haystack) of type string is deprecated in
/home/dh_zcawna/maydayglow.com/wp-content/themes/Divi/includes/builder/module/helpers/HoverOptions.php
on line
71
Deprecated
: strpos(): Passing null to parameter #1 ($haystack) of type string is deprecated in
/home/dh_zcawna/maydayglow.com/wp-content/themes/Divi/includes/builder/module/helpers/HoverOptions.php
on line
71
Deprecated
: strpos(): Passing null to parameter #1 ($haystack) of type string is deprecated in
/home/dh_zcawna/maydayglow.com/wp-content/themes/Divi/includes/builder/module/helpers/HoverOptions.php
on line
71
Deprecated
: strpos(): Passing null to parameter #1 ($haystack) of type string is deprecated in
/home/dh_zcawna/maydayglow.com/wp-content/themes/Divi/includes/builder/module/helpers/HoverOptions.php
on line
71
Deprecated
: strpos(): Passing null to parameter #1 ($haystack) of type string is deprecated in
/home/dh_zcawna/maydayglow.com/wp-content/themes/Divi/includes/builder/module/helpers/HoverOptions.php
on line
71
Deprecated
: strpos(): Passing null to parameter #1 ($haystack) of type string is deprecated in
/home/dh_zcawna/maydayglow.com/wp-content/themes/Divi/includes/builder/module/helpers/HoverOptions.php
on line
71
Deprecated
: strpos(): Passing null to parameter #1 ($haystack) of type string is deprecated in
/home/dh_zcawna/maydayglow.com/wp-content/themes/Divi/includes/builder/module/helpers/HoverOptions.php
on line
71
Deprecated
: strpos(): Passing null to parameter #1 ($haystack) of type string is deprecated in
/home/dh_zcawna/maydayglow.com/wp-content/themes/Divi/includes/builder/module/helpers/HoverOptions.php
on line
71
Deprecated
: strpos(): Passing null to parameter #1 ($haystack) of type string is deprecated in
/home/dh_zcawna/maydayglow.com/wp-content/themes/Divi/includes/builder/module/helpers/HoverOptions.php
on line
71
Deprecated
: strpos(): Passing null to parameter #1 ($haystack) of type string is deprecated in
/home/dh_zcawna/maydayglow.com/wp-content/themes/Divi/includes/builder/module/helpers/HoverOptions.php
on line
71
Deprecated
: strpos(): Passing null to parameter #1 ($haystack) of type string is deprecated in
/home/dh_zcawna/maydayglow.com/wp-content/themes/Divi/includes/builder/module/helpers/HoverOptions.php
on line
71
Deprecated
: strpos(): Passing null to parameter #1 ($haystack) of type string is deprecated in
/home/dh_zcawna/maydayglow.com/wp-content/themes/Divi/includes/builder/module/helpers/HoverOptions.php
on line
71
Deprecated
: strpos(): Passing null to parameter #1 ($haystack) of type string is deprecated in
/home/dh_zcawna/maydayglow.com/wp-content/themes/Divi/includes/builder/module/helpers/HoverOptions.php
on line
71
Deprecated
: strpos(): Passing null to parameter #1 ($haystack) of type string is deprecated in
/home/dh_zcawna/maydayglow.com/wp-content/themes/Divi/includes/builder/module/helpers/HoverOptions.php
on line
71
Deprecated
: strpos(): Passing null to parameter #1 ($haystack) of type string is deprecated in
/home/dh_zcawna/maydayglow.com/wp-content/themes/Divi/includes/builder/module/helpers/HoverOptions.php
on line
71
Deprecated
: strpos(): Passing null to parameter #1 ($haystack) of type string is deprecated in
/home/dh_zcawna/maydayglow.com/wp-content/themes/Divi/includes/builder/module/helpers/HoverOptions.php
on line
71
Deprecated
: strpos(): Passing null to parameter #1 ($haystack) of type string is deprecated in
/home/dh_zcawna/maydayglow.com/wp-content/themes/Divi/includes/builder/module/helpers/HoverOptions.php
on line
71
Deprecated
: strpos(): Passing null to parameter #1 ($haystack) of type string is deprecated in
/home/dh_zcawna/maydayglow.com/wp-content/themes/Divi/includes/builder/module/helpers/HoverOptions.php
on line
71
Deprecated
: strpos(): Passing null to parameter #1 ($haystack) of type string is deprecated in
/home/dh_zcawna/maydayglow.com/wp-content/themes/Divi/includes/builder/module/helpers/HoverOptions.php
on line
71
Deprecated
: strpos(): Passing null to parameter #1 ($haystack) of type string is deprecated in
/home/dh_zcawna/maydayglow.com/wp-content/themes/Divi/includes/builder/module/helpers/HoverOptions.php
on line
71
Deprecated
: strpos(): Passing null to parameter #1 ($haystack) of type string is deprecated in
/home/dh_zcawna/maydayglow.com/wp-content/themes/Divi/includes/builder/module/helpers/HoverOptions.php
on line
71
Deprecated
: strpos(): Passing null to parameter #1 ($haystack) of type string is deprecated in
/home/dh_zcawna/maydayglow.com/wp-content/themes/Divi/includes/builder/module/helpers/HoverOptions.php
on line
71
Deprecated
: strpos(): Passing null to parameter #1 ($haystack) of type string is deprecated in
/home/dh_zcawna/maydayglow.com/wp-content/themes/Divi/includes/builder/module/helpers/HoverOptions.php
on line
71
Deprecated
: strpos(): Passing null to parameter #1 ($haystack) of type string is deprecated in
/home/dh_zcawna/maydayglow.com/wp-content/themes/Divi/includes/builder/module/helpers/HoverOptions.php
on line
71
Deprecated
: strpos(): Passing null to parameter #1 ($haystack) of type string is deprecated in
/home/dh_zcawna/maydayglow.com/wp-content/themes/Divi/includes/builder/module/helpers/HoverOptions.php
on line
71
Deprecated
: strpos(): Passing null to parameter #1 ($haystack) of type string is deprecated in
/home/dh_zcawna/maydayglow.com/wp-content/themes/Divi/includes/builder/module/helpers/HoverOptions.php
on line
71
Deprecated
: strpos(): Passing null to parameter #1 ($haystack) of type string is deprecated in
/home/dh_zcawna/maydayglow.com/wp-content/themes/Divi/includes/builder/module/helpers/HoverOptions.php
on line
71
Deprecated
: strpos(): Passing null to parameter #1 ($haystack) of type string is deprecated in
/home/dh_zcawna/maydayglow.com/wp-content/themes/Divi/includes/builder/module/helpers/HoverOptions.php
on line
71
Deprecated
: strpos(): Passing null to parameter #1 ($haystack) of type string is deprecated in
/home/dh_zcawna/maydayglow.com/wp-content/themes/Divi/includes/builder/module/helpers/HoverOptions.php
on line
71
Deprecated
: strpos(): Passing null to parameter #1 ($haystack) of type string is deprecated in
/home/dh_zcawna/maydayglow.com/wp-content/themes/Divi/includes/builder/module/helpers/HoverOptions.php
on line
71
Deprecated
: strpos(): Passing null to parameter #1 ($haystack) of type string is deprecated in
/home/dh_zcawna/maydayglow.com/wp-content/themes/Divi/includes/builder/module/helpers/HoverOptions.php
on line
71
Deprecated
: strpos(): Passing null to parameter #1 ($haystack) of type string is deprecated in
/home/dh_zcawna/maydayglow.com/wp-content/themes/Divi/includes/builder/module/helpers/HoverOptions.php
on line
71
Deprecated
: strpos(): Passing null to parameter #1 ($haystack) of type string is deprecated in
/home/dh_zcawna/maydayglow.com/wp-content/themes/Divi/includes/builder/module/helpers/HoverOptions.php
on line
71
Deprecated
: strpos(): Passing null to parameter #1 ($haystack) of type string is deprecated in
/home/dh_zcawna/maydayglow.com/wp-content/themes/Divi/includes/builder/module/helpers/HoverOptions.php
on line
71
Deprecated
: strpos(): Passing null to parameter #1 ($haystack) of type string is deprecated in
/home/dh_zcawna/maydayglow.com/wp-content/themes/Divi/includes/builder/module/helpers/HoverOptions.php
on line
71
Deprecated
: strpos(): Passing null to parameter #1 ($haystack) of type string is deprecated in
/home/dh_zcawna/maydayglow.com/wp-content/themes/Divi/includes/builder/module/helpers/HoverOptions.php
on line
71
Deprecated
: strpos(): Passing null to parameter #1 ($haystack) of type string is deprecated in
/home/dh_zcawna/maydayglow.com/wp-content/themes/Divi/includes/builder/module/helpers/HoverOptions.php
on line
71
Deprecated
: strpos(): Passing null to parameter #1 ($haystack) of type string is deprecated in
/home/dh_zcawna/maydayglow.com/wp-content/themes/Divi/includes/builder/module/helpers/HoverOptions.php
on line
71
Deprecated
: strpos(): Passing null to parameter #1 ($haystack) of type string is deprecated in
/home/dh_zcawna/maydayglow.com/wp-content/themes/Divi/includes/builder/module/helpers/HoverOptions.php
on line
71
Deprecated
: strpos(): Passing null to parameter #1 ($haystack) of type string is deprecated in
/home/dh_zcawna/maydayglow.com/wp-content/themes/Divi/includes/builder/module/helpers/HoverOptions.php
on line
71
Deprecated
: strpos(): Passing null to parameter #1 ($haystack) of type string is deprecated in
/home/dh_zcawna/maydayglow.com/wp-content/themes/Divi/includes/builder/module/helpers/HoverOptions.php
on line
71
Deprecated
: strpos(): Passing null to parameter #1 ($haystack) of type string is deprecated in
/home/dh_zcawna/maydayglow.com/wp-content/themes/Divi/includes/builder/module/helpers/HoverOptions.php
on line
71
Deprecated
: strpos(): Passing null to parameter #1 ($haystack) of type string is deprecated in
/home/dh_zcawna/maydayglow.com/wp-content/themes/Divi/includes/builder/module/helpers/HoverOptions.php
on line
71
Deprecated
: strpos(): Passing null to parameter #1 ($haystack) of type string is deprecated in
/home/dh_zcawna/maydayglow.com/wp-content/themes/Divi/includes/builder/module/helpers/HoverOptions.php
on line
71
Deprecated
: strpos(): Passing null to parameter #1 ($haystack) of type string is deprecated in
/home/dh_zcawna/maydayglow.com/wp-content/themes/Divi/includes/builder/module/helpers/HoverOptions.php
on line
71
Deprecated
: strpos(): Passing null to parameter #1 ($haystack) of type string is deprecated in
/home/dh_zcawna/maydayglow.com/wp-content/themes/Divi/includes/builder/module/helpers/HoverOptions.php
on line
71
Deprecated
: strpos(): Passing null to parameter #1 ($haystack) of type string is deprecated in
/home/dh_zcawna/maydayglow.com/wp-content/themes/Divi/includes/builder/module/helpers/HoverOptions.php
on line
71
Deprecated
: strpos(): Passing null to parameter #1 ($haystack) of type string is deprecated in
/home/dh_zcawna/maydayglow.com/wp-content/themes/Divi/includes/builder/module/helpers/HoverOptions.php
on line
71
Deprecated
: strpos(): Passing null to parameter #1 ($haystack) of type string is deprecated in
/home/dh_zcawna/maydayglow.com/wp-content/themes/Divi/includes/builder/module/helpers/HoverOptions.php
on line
71
Deprecated
: strpos(): Passing null to parameter #1 ($haystack) of type string is deprecated in
/home/dh_zcawna/maydayglow.com/wp-content/themes/Divi/includes/builder/module/helpers/HoverOptions.php
on line
71
Deprecated
: strpos(): Passing null to parameter #1 ($haystack) of type string is deprecated in
/home/dh_zcawna/maydayglow.com/wp-content/themes/Divi/includes/builder/module/helpers/HoverOptions.php
on line
71
Deprecated
: strpos(): Passing null to parameter #1 ($haystack) of type string is deprecated in
/home/dh_zcawna/maydayglow.com/wp-content/themes/Divi/includes/builder/module/helpers/HoverOptions.php
on line
71
Deprecated
: strpos(): Passing null to parameter #1 ($haystack) of type string is deprecated in
/home/dh_zcawna/maydayglow.com/wp-content/themes/Divi/includes/builder/module/helpers/HoverOptions.php
on line
71
Deprecated
: strpos(): Passing null to parameter #1 ($haystack) of type string is deprecated in
/home/dh_zcawna/maydayglow.com/wp-content/themes/Divi/includes/builder/module/helpers/HoverOptions.php
on line
71
Deprecated
: strpos(): Passing null to parameter #1 ($haystack) of type string is deprecated in
/home/dh_zcawna/maydayglow.com/wp-content/themes/Divi/includes/builder/module/helpers/HoverOptions.php
on line
71
Deprecated
: strpos(): Passing null to parameter #1 ($haystack) of type string is deprecated in
/home/dh_zcawna/maydayglow.com/wp-content/themes/Divi/includes/builder/module/helpers/HoverOptions.php
on line
71
Deprecated
: strpos(): Passing null to parameter #1 ($haystack) of type string is deprecated in
/home/dh_zcawna/maydayglow.com/wp-content/themes/Divi/includes/builder/module/helpers/HoverOptions.php
on line
71
Deprecated
: strpos(): Passing null to parameter #1 ($haystack) of type string is deprecated in
/home/dh_zcawna/maydayglow.com/wp-content/themes/Divi/includes/builder/module/helpers/HoverOptions.php
on line
71
Deprecated
: strpos(): Passing null to parameter #1 ($haystack) of type string is deprecated in
/home/dh_zcawna/maydayglow.com/wp-content/themes/Divi/includes/builder/module/helpers/HoverOptions.php
on line
71
Deprecated
: strpos(): Passing null to parameter #1 ($haystack) of type string is deprecated in
/home/dh_zcawna/maydayglow.com/wp-content/themes/Divi/includes/builder/module/helpers/HoverOptions.php
on line
71
Deprecated
: strpos(): Passing null to parameter #1 ($haystack) of type string is deprecated in
/home/dh_zcawna/maydayglow.com/wp-content/themes/Divi/includes/builder/module/helpers/HoverOptions.php
on line
71
Deprecated
: strpos(): Passing null to parameter #1 ($haystack) of type string is deprecated in
/home/dh_zcawna/maydayglow.com/wp-content/themes/Divi/includes/builder/module/helpers/HoverOptions.php
on line
71
Deprecated
: strpos(): Passing null to parameter #1 ($haystack) of type string is deprecated in
/home/dh_zcawna/maydayglow.com/wp-content/themes/Divi/includes/builder/module/helpers/HoverOptions.php
on line
71
Deprecated
: strpos(): Passing null to parameter #1 ($haystack) of type string is deprecated in
/home/dh_zcawna/maydayglow.com/wp-content/themes/Divi/includes/builder/module/helpers/HoverOptions.php
on line
71
Deprecated
: strpos(): Passing null to parameter #1 ($haystack) of type string is deprecated in
/home/dh_zcawna/maydayglow.com/wp-content/themes/Divi/includes/builder/module/helpers/HoverOptions.php
on line
71
Deprecated
: strpos(): Passing null to parameter #1 ($haystack) of type string is deprecated in
/home/dh_zcawna/maydayglow.com/wp-content/themes/Divi/includes/builder/module/helpers/HoverOptions.php
on line
71
Deprecated
: strpos(): Passing null to parameter #1 ($haystack) of type string is deprecated in
/home/dh_zcawna/maydayglow.com/wp-content/themes/Divi/includes/builder/module/helpers/HoverOptions.php
on line
71
Deprecated
: rtrim(): Passing null to parameter #1 ($string) of type string is deprecated in
/home/dh_zcawna/maydayglow.com/wp-content/themes/Divi/includes/builder/class-et-builder-element.php
on line
15982
Deprecated
: rtrim(): Passing null to parameter #1 ($string) of type string is deprecated in
/home/dh_zcawna/maydayglow.com/wp-content/themes/Divi/includes/builder/class-et-builder-element.php
on line
15982
Deprecated
: strpos(): Passing null to parameter #1 ($haystack) of type string is deprecated in
/home/dh_zcawna/maydayglow.com/wp-content/themes/Divi/includes/builder/module/helpers/HoverOptions.php
on line
71
Deprecated
: strpos(): Passing null to parameter #1 ($haystack) of type string is deprecated in
/home/dh_zcawna/maydayglow.com/wp-content/themes/Divi/includes/builder/module/helpers/HoverOptions.php
on line
71
Deprecated
: strpos(): Passing null to parameter #1 ($haystack) of type string is deprecated in
/home/dh_zcawna/maydayglow.com/wp-content/themes/Divi/includes/builder/module/helpers/HoverOptions.php
on line
71
Deprecated
: strpos(): Passing null to parameter #1 ($haystack) of type string is deprecated in
/home/dh_zcawna/maydayglow.com/wp-content/themes/Divi/includes/builder/module/helpers/HoverOptions.php
on line
71
Deprecated
: strpos(): Passing null to parameter #1 ($haystack) of type string is deprecated in
/home/dh_zcawna/maydayglow.com/wp-content/themes/Divi/includes/builder/module/helpers/HoverOptions.php
on line
71
Deprecated
: strpos(): Passing null to parameter #1 ($haystack) of type string is deprecated in
/home/dh_zcawna/maydayglow.com/wp-content/themes/Divi/includes/builder/module/helpers/HoverOptions.php
on line
71
Deprecated
: strpos(): Passing null to parameter #1 ($haystack) of type string is deprecated in
/home/dh_zcawna/maydayglow.com/wp-content/themes/Divi/includes/builder/module/helpers/HoverOptions.php
on line
71
Deprecated
: strpos(): Passing null to parameter #1 ($haystack) of type string is deprecated in
/home/dh_zcawna/maydayglow.com/wp-content/themes/Divi/includes/builder/module/helpers/HoverOptions.php
on line
71
Deprecated
: strpos(): Passing null to parameter #1 ($haystack) of type string is deprecated in
/home/dh_zcawna/maydayglow.com/wp-content/themes/Divi/includes/builder/module/helpers/HoverOptions.php
on line
71
Deprecated
: strpos(): Passing null to parameter #1 ($haystack) of type string is deprecated in
/home/dh_zcawna/maydayglow.com/wp-content/themes/Divi/includes/builder/module/helpers/HoverOptions.php
on line
71
Deprecated
: strpos(): Passing null to parameter #1 ($haystack) of type string is deprecated in
/home/dh_zcawna/maydayglow.com/wp-content/themes/Divi/includes/builder/module/helpers/HoverOptions.php
on line
71
Deprecated
: strpos(): Passing null to parameter #1 ($haystack) of type string is deprecated in
/home/dh_zcawna/maydayglow.com/wp-content/themes/Divi/includes/builder/module/helpers/HoverOptions.php
on line
71
Deprecated
: strpos(): Passing null to parameter #1 ($haystack) of type string is deprecated in
/home/dh_zcawna/maydayglow.com/wp-content/themes/Divi/includes/builder/module/helpers/HoverOptions.php
on line
71
Deprecated
: strpos(): Passing null to parameter #1 ($haystack) of type string is deprecated in
/home/dh_zcawna/maydayglow.com/wp-content/themes/Divi/includes/builder/module/helpers/HoverOptions.php
on line
71
Deprecated
: strpos(): Passing null to parameter #1 ($haystack) of type string is deprecated in
/home/dh_zcawna/maydayglow.com/wp-content/themes/Divi/includes/builder/module/helpers/HoverOptions.php
on line
71
Deprecated
: strpos(): Passing null to parameter #1 ($haystack) of type string is deprecated in
/home/dh_zcawna/maydayglow.com/wp-content/themes/Divi/includes/builder/module/helpers/HoverOptions.php
on line
71
Deprecated
: strpos(): Passing null to parameter #1 ($haystack) of type string is deprecated in
/home/dh_zcawna/maydayglow.com/wp-content/themes/Divi/includes/builder/module/helpers/HoverOptions.php
on line
71
Deprecated
: strpos(): Passing null to parameter #1 ($haystack) of type string is deprecated in
/home/dh_zcawna/maydayglow.com/wp-content/themes/Divi/includes/builder/module/helpers/HoverOptions.php
on line
71
Deprecated
: strpos(): Passing null to parameter #1 ($haystack) of type string is deprecated in
/home/dh_zcawna/maydayglow.com/wp-content/themes/Divi/includes/builder/module/helpers/HoverOptions.php
on line
71
Deprecated
: strpos(): Passing null to parameter #1 ($haystack) of type string is deprecated in
/home/dh_zcawna/maydayglow.com/wp-content/themes/Divi/includes/builder/module/helpers/HoverOptions.php
on line
71
Deprecated
: strpos(): Passing null to parameter #1 ($haystack) of type string is deprecated in
/home/dh_zcawna/maydayglow.com/wp-content/themes/Divi/includes/builder/module/helpers/HoverOptions.php
on line
71
Deprecated
: strpos(): Passing null to parameter #1 ($haystack) of type string is deprecated in
/home/dh_zcawna/maydayglow.com/wp-content/themes/Divi/includes/builder/module/helpers/HoverOptions.php
on line
71
Deprecated
: strpos(): Passing null to parameter #1 ($haystack) of type string is deprecated in
/home/dh_zcawna/maydayglow.com/wp-content/themes/Divi/includes/builder/module/helpers/HoverOptions.php
on line
71
Deprecated
: strpos(): Passing null to parameter #1 ($haystack) of type string is deprecated in
/home/dh_zcawna/maydayglow.com/wp-content/themes/Divi/includes/builder/module/helpers/HoverOptions.php
on line
71
Deprecated
: strpos(): Passing null to parameter #1 ($haystack) of type string is deprecated in
/home/dh_zcawna/maydayglow.com/wp-content/themes/Divi/includes/builder/module/helpers/HoverOptions.php
on line
71
Deprecated
: strpos(): Passing null to parameter #1 ($haystack) of type string is deprecated in
/home/dh_zcawna/maydayglow.com/wp-content/themes/Divi/includes/builder/module/helpers/HoverOptions.php
on line
71
Deprecated
: strpos(): Passing null to parameter #1 ($haystack) of type string is deprecated in
/home/dh_zcawna/maydayglow.com/wp-content/themes/Divi/includes/builder/module/helpers/HoverOptions.php
on line
71
Deprecated
: strpos(): Passing null to parameter #1 ($haystack) of type string is deprecated in
/home/dh_zcawna/maydayglow.com/wp-content/themes/Divi/includes/builder/module/helpers/HoverOptions.php
on line
71
Deprecated
: strpos(): Passing null to parameter #1 ($haystack) of type string is deprecated in
/home/dh_zcawna/maydayglow.com/wp-content/themes/Divi/includes/builder/module/helpers/HoverOptions.php
on line
71
Deprecated
: strpos(): Passing null to parameter #1 ($haystack) of type string is deprecated in
/home/dh_zcawna/maydayglow.com/wp-content/themes/Divi/includes/builder/module/helpers/HoverOptions.php
on line
71
Deprecated
: strpos(): Passing null to parameter #1 ($haystack) of type string is deprecated in
/home/dh_zcawna/maydayglow.com/wp-content/themes/Divi/includes/builder/module/helpers/HoverOptions.php
on line
71
Deprecated
: strpos(): Passing null to parameter #1 ($haystack) of type string is deprecated in
/home/dh_zcawna/maydayglow.com/wp-content/themes/Divi/includes/builder/module/helpers/HoverOptions.php
on line
71
Deprecated
: strpos(): Passing null to parameter #1 ($haystack) of type string is deprecated in
/home/dh_zcawna/maydayglow.com/wp-content/themes/Divi/includes/builder/module/helpers/HoverOptions.php
on line
71
Deprecated
: strpos(): Passing null to parameter #1 ($haystack) of type string is deprecated in
/home/dh_zcawna/maydayglow.com/wp-content/themes/Divi/includes/builder/module/helpers/HoverOptions.php
on line
71
Deprecated
: strpos(): Passing null to parameter #1 ($haystack) of type string is deprecated in
/home/dh_zcawna/maydayglow.com/wp-content/themes/Divi/includes/builder/module/helpers/HoverOptions.php
on line
71
Deprecated
: strpos(): Passing null to parameter #1 ($haystack) of type string is deprecated in
/home/dh_zcawna/maydayglow.com/wp-content/themes/Divi/includes/builder/module/helpers/HoverOptions.php
on line
71
Deprecated
: strpos(): Passing null to parameter #1 ($haystack) of type string is deprecated in
/home/dh_zcawna/maydayglow.com/wp-content/themes/Divi/includes/builder/module/helpers/HoverOptions.php
on line
71
Deprecated
: strpos(): Passing null to parameter #1 ($haystack) of type string is deprecated in
/home/dh_zcawna/maydayglow.com/wp-content/themes/Divi/includes/builder/module/helpers/HoverOptions.php
on line
71
Deprecated
: strpos(): Passing null to parameter #1 ($haystack) of type string is deprecated in
/home/dh_zcawna/maydayglow.com/wp-content/themes/Divi/includes/builder/module/helpers/HoverOptions.php
on line
71
Deprecated
: strpos(): Passing null to parameter #1 ($haystack) of type string is deprecated in
/home/dh_zcawna/maydayglow.com/wp-content/themes/Divi/includes/builder/module/helpers/HoverOptions.php
on line
71
Deprecated
: strpos(): Passing null to parameter #1 ($haystack) of type string is deprecated in
/home/dh_zcawna/maydayglow.com/wp-content/themes/Divi/includes/builder/module/helpers/HoverOptions.php
on line
71
Deprecated
: strpos(): Passing null to parameter #1 ($haystack) of type string is deprecated in
/home/dh_zcawna/maydayglow.com/wp-content/themes/Divi/includes/builder/module/helpers/HoverOptions.php
on line
71
Deprecated
: strpos(): Passing null to parameter #1 ($haystack) of type string is deprecated in
/home/dh_zcawna/maydayglow.com/wp-content/themes/Divi/includes/builder/module/helpers/HoverOptions.php
on line
71
Deprecated
: strpos(): Passing null to parameter #1 ($haystack) of type string is deprecated in
/home/dh_zcawna/maydayglow.com/wp-content/themes/Divi/includes/builder/module/helpers/HoverOptions.php
on line
71
Deprecated
: strpos(): Passing null to parameter #1 ($haystack) of type string is deprecated in
/home/dh_zcawna/maydayglow.com/wp-content/themes/Divi/includes/builder/module/helpers/HoverOptions.php
on line
71
Deprecated
: strpos(): Passing null to parameter #1 ($haystack) of type string is deprecated in
/home/dh_zcawna/maydayglow.com/wp-content/themes/Divi/includes/builder/module/helpers/HoverOptions.php
on line
71
Deprecated
: strpos(): Passing null to parameter #1 ($haystack) of type string is deprecated in
/home/dh_zcawna/maydayglow.com/wp-content/themes/Divi/includes/builder/module/helpers/HoverOptions.php
on line
71
Deprecated
: strpos(): Passing null to parameter #1 ($haystack) of type string is deprecated in
/home/dh_zcawna/maydayglow.com/wp-content/themes/Divi/includes/builder/module/helpers/HoverOptions.php
on line
71
Deprecated
: strpos(): Passing null to parameter #1 ($haystack) of type string is deprecated in
/home/dh_zcawna/maydayglow.com/wp-content/themes/Divi/includes/builder/module/helpers/HoverOptions.php
on line
71
Deprecated
: strpos(): Passing null to parameter #1 ($haystack) of type string is deprecated in
/home/dh_zcawna/maydayglow.com/wp-content/themes/Divi/includes/builder/module/helpers/HoverOptions.php
on line
71
Deprecated
: strpos(): Passing null to parameter #1 ($haystack) of type string is deprecated in
/home/dh_zcawna/maydayglow.com/wp-content/themes/Divi/includes/builder/module/helpers/HoverOptions.php
on line
71
Deprecated
: strpos(): Passing null to parameter #1 ($haystack) of type string is deprecated in
/home/dh_zcawna/maydayglow.com/wp-content/themes/Divi/includes/builder/module/helpers/HoverOptions.php
on line
71
Deprecated
: strpos(): Passing null to parameter #1 ($haystack) of type string is deprecated in
/home/dh_zcawna/maydayglow.com/wp-content/themes/Divi/includes/builder/module/helpers/HoverOptions.php
on line
71
Deprecated
: strpos(): Passing null to parameter #1 ($haystack) of type string is deprecated in
/home/dh_zcawna/maydayglow.com/wp-content/themes/Divi/includes/builder/module/helpers/HoverOptions.php
on line
71
Deprecated
: strpos(): Passing null to parameter #1 ($haystack) of type string is deprecated in
/home/dh_zcawna/maydayglow.com/wp-content/themes/Divi/includes/builder/module/helpers/HoverOptions.php
on line
71
Deprecated
: strpos(): Passing null to parameter #1 ($haystack) of type string is deprecated in
/home/dh_zcawna/maydayglow.com/wp-content/themes/Divi/includes/builder/module/helpers/HoverOptions.php
on line
71
Deprecated
: strpos(): Passing null to parameter #1 ($haystack) of type string is deprecated in
/home/dh_zcawna/maydayglow.com/wp-content/themes/Divi/includes/builder/module/helpers/HoverOptions.php
on line
71
Deprecated
: strpos(): Passing null to parameter #1 ($haystack) of type string is deprecated in
/home/dh_zcawna/maydayglow.com/wp-content/themes/Divi/includes/builder/module/helpers/HoverOptions.php
on line
71
Deprecated
: strpos(): Passing null to parameter #1 ($haystack) of type string is deprecated in
/home/dh_zcawna/maydayglow.com/wp-content/themes/Divi/includes/builder/module/helpers/HoverOptions.php
on line
71
Deprecated
: strpos(): Passing null to parameter #1 ($haystack) of type string is deprecated in
/home/dh_zcawna/maydayglow.com/wp-content/themes/Divi/includes/builder/module/helpers/HoverOptions.php
on line
71
Deprecated
: strpos(): Passing null to parameter #1 ($haystack) of type string is deprecated in
/home/dh_zcawna/maydayglow.com/wp-content/themes/Divi/includes/builder/module/helpers/HoverOptions.php
on line
71
Deprecated
: strpos(): Passing null to parameter #1 ($haystack) of type string is deprecated in
/home/dh_zcawna/maydayglow.com/wp-content/themes/Divi/includes/builder/module/helpers/HoverOptions.php
on line
71
Deprecated
: strpos(): Passing null to parameter #1 ($haystack) of type string is deprecated in
/home/dh_zcawna/maydayglow.com/wp-content/themes/Divi/includes/builder/module/helpers/HoverOptions.php
on line
71
Deprecated
: strpos(): Passing null to parameter #1 ($haystack) of type string is deprecated in
/home/dh_zcawna/maydayglow.com/wp-content/themes/Divi/includes/builder/module/helpers/HoverOptions.php
on line
71
Deprecated
: strpos(): Passing null to parameter #1 ($haystack) of type string is deprecated in
/home/dh_zcawna/maydayglow.com/wp-content/themes/Divi/includes/builder/module/helpers/HoverOptions.php
on line
71
Deprecated
: strpos(): Passing null to parameter #1 ($haystack) of type string is deprecated in
/home/dh_zcawna/maydayglow.com/wp-content/themes/Divi/includes/builder/module/helpers/HoverOptions.php
on line
71
Deprecated
: strpos(): Passing null to parameter #1 ($haystack) of type string is deprecated in
/home/dh_zcawna/maydayglow.com/wp-content/themes/Divi/includes/builder/module/helpers/HoverOptions.php
on line
71
Deprecated
: strpos(): Passing null to parameter #1 ($haystack) of type string is deprecated in
/home/dh_zcawna/maydayglow.com/wp-content/themes/Divi/includes/builder/module/helpers/HoverOptions.php
on line
71
Deprecated
: strpos(): Passing null to parameter #1 ($haystack) of type string is deprecated in
/home/dh_zcawna/maydayglow.com/wp-content/themes/Divi/includes/builder/module/helpers/HoverOptions.php
on line
71
Deprecated
: strpos(): Passing null to parameter #1 ($haystack) of type string is deprecated in
/home/dh_zcawna/maydayglow.com/wp-content/themes/Divi/includes/builder/module/helpers/HoverOptions.php
on line
71
Deprecated
: strpos(): Passing null to parameter #1 ($haystack) of type string is deprecated in
/home/dh_zcawna/maydayglow.com/wp-content/themes/Divi/includes/builder/module/helpers/HoverOptions.php
on line
71
Deprecated
: strpos(): Passing null to parameter #1 ($haystack) of type string is deprecated in
/home/dh_zcawna/maydayglow.com/wp-content/themes/Divi/includes/builder/module/helpers/HoverOptions.php
on line
71
Deprecated
: strpos(): Passing null to parameter #1 ($haystack) of type string is deprecated in
/home/dh_zcawna/maydayglow.com/wp-content/themes/Divi/includes/builder/module/helpers/HoverOptions.php
on line
71
Deprecated
: strpos(): Passing null to parameter #1 ($haystack) of type string is deprecated in
/home/dh_zcawna/maydayglow.com/wp-content/themes/Divi/includes/builder/module/helpers/HoverOptions.php
on line
71
Deprecated
: strpos(): Passing null to parameter #1 ($haystack) of type string is deprecated in
/home/dh_zcawna/maydayglow.com/wp-content/themes/Divi/includes/builder/module/helpers/HoverOptions.php
on line
71
Deprecated
: strpos(): Passing null to parameter #1 ($haystack) of type string is deprecated in
/home/dh_zcawna/maydayglow.com/wp-content/themes/Divi/includes/builder/module/helpers/HoverOptions.php
on line
71
Deprecated
: strpos(): Passing null to parameter #1 ($haystack) of type string is deprecated in
/home/dh_zcawna/maydayglow.com/wp-content/themes/Divi/includes/builder/module/helpers/HoverOptions.php
on line
71
Deprecated
: strpos(): Passing null to parameter #1 ($haystack) of type string is deprecated in
/home/dh_zcawna/maydayglow.com/wp-content/themes/Divi/includes/builder/module/helpers/HoverOptions.php
on line
71
Deprecated
: strpos(): Passing null to parameter #1 ($haystack) of type string is deprecated in
/home/dh_zcawna/maydayglow.com/wp-content/themes/Divi/includes/builder/module/helpers/HoverOptions.php
on line
71
Deprecated
: strpos(): Passing null to parameter #1 ($haystack) of type string is deprecated in
/home/dh_zcawna/maydayglow.com/wp-content/themes/Divi/includes/builder/module/helpers/HoverOptions.php
on line
71
Deprecated
: strpos(): Passing null to parameter #1 ($haystack) of type string is deprecated in
/home/dh_zcawna/maydayglow.com/wp-content/themes/Divi/includes/builder/module/helpers/HoverOptions.php
on line
71
Deprecated
: strpos(): Passing null to parameter #1 ($haystack) of type string is deprecated in
/home/dh_zcawna/maydayglow.com/wp-content/themes/Divi/includes/builder/module/helpers/HoverOptions.php
on line
71
Deprecated
: strpos(): Passing null to parameter #1 ($haystack) of type string is deprecated in
/home/dh_zcawna/maydayglow.com/wp-content/themes/Divi/includes/builder/module/helpers/HoverOptions.php
on line
71
Deprecated
: rtrim(): Passing null to parameter #1 ($string) of type string is deprecated in
/home/dh_zcawna/maydayglow.com/wp-content/themes/Divi/includes/builder/class-et-builder-element.php
on line
15982
Deprecated
: strpos(): Passing null to parameter #1 ($haystack) of type string is deprecated in
/home/dh_zcawna/maydayglow.com/wp-content/themes/Divi/includes/builder/module/helpers/HoverOptions.php
on line
71
Deprecated
: strpos(): Passing null to parameter #1 ($haystack) of type string is deprecated in
/home/dh_zcawna/maydayglow.com/wp-content/themes/Divi/includes/builder/module/helpers/HoverOptions.php
on line
71
Deprecated
: strpos(): Passing null to parameter #1 ($haystack) of type string is deprecated in
/home/dh_zcawna/maydayglow.com/wp-content/themes/Divi/includes/builder/module/helpers/HoverOptions.php
on line
71
Deprecated
: strpos(): Passing null to parameter #1 ($haystack) of type string is deprecated in
/home/dh_zcawna/maydayglow.com/wp-content/themes/Divi/includes/builder/module/helpers/HoverOptions.php
on line
71
Deprecated
: strpos(): Passing null to parameter #1 ($haystack) of type string is deprecated in
/home/dh_zcawna/maydayglow.com/wp-content/themes/Divi/includes/builder/module/helpers/HoverOptions.php
on line
71
Deprecated
: strpos(): Passing null to parameter #1 ($haystack) of type string is deprecated in
/home/dh_zcawna/maydayglow.com/wp-content/themes/Divi/includes/builder/module/helpers/HoverOptions.php
on line
71
Deprecated
: strpos(): Passing null to parameter #1 ($haystack) of type string is deprecated in
/home/dh_zcawna/maydayglow.com/wp-content/themes/Divi/includes/builder/module/helpers/HoverOptions.php
on line
71
Deprecated
: strpos(): Passing null to parameter #1 ($haystack) of type string is deprecated in
/home/dh_zcawna/maydayglow.com/wp-content/themes/Divi/includes/builder/module/helpers/HoverOptions.php
on line
71
Deprecated
: strpos(): Passing null to parameter #1 ($haystack) of type string is deprecated in
/home/dh_zcawna/maydayglow.com/wp-content/themes/Divi/includes/builder/module/helpers/HoverOptions.php
on line
71
Deprecated
: strpos(): Passing null to parameter #1 ($haystack) of type string is deprecated in
/home/dh_zcawna/maydayglow.com/wp-content/themes/Divi/includes/builder/module/helpers/HoverOptions.php
on line
71
Deprecated
: strpos(): Passing null to parameter #1 ($haystack) of type string is deprecated in
/home/dh_zcawna/maydayglow.com/wp-content/themes/Divi/includes/builder/module/helpers/HoverOptions.php
on line
71
Deprecated
: strpos(): Passing null to parameter #1 ($haystack) of type string is deprecated in
/home/dh_zcawna/maydayglow.com/wp-content/themes/Divi/includes/builder/module/helpers/HoverOptions.php
on line
71
Deprecated
: strpos(): Passing null to parameter #1 ($haystack) of type string is deprecated in
/home/dh_zcawna/maydayglow.com/wp-content/themes/Divi/includes/builder/module/helpers/HoverOptions.php
on line
71
Deprecated
: strpos(): Passing null to parameter #1 ($haystack) of type string is deprecated in
/home/dh_zcawna/maydayglow.com/wp-content/themes/Divi/includes/builder/module/helpers/HoverOptions.php
on line
71
Deprecated
: strpos(): Passing null to parameter #1 ($haystack) of type string is deprecated in
/home/dh_zcawna/maydayglow.com/wp-content/themes/Divi/includes/builder/module/helpers/HoverOptions.php
on line
71
Deprecated
: strpos(): Passing null to parameter #1 ($haystack) of type string is deprecated in
/home/dh_zcawna/maydayglow.com/wp-content/themes/Divi/includes/builder/module/helpers/HoverOptions.php
on line
71
Deprecated
: strpos(): Passing null to parameter #1 ($haystack) of type string is deprecated in
/home/dh_zcawna/maydayglow.com/wp-content/themes/Divi/includes/builder/module/helpers/HoverOptions.php
on line
71
Deprecated
: strpos(): Passing null to parameter #1 ($haystack) of type string is deprecated in
/home/dh_zcawna/maydayglow.com/wp-content/themes/Divi/includes/builder/module/helpers/HoverOptions.php
on line
71
Deprecated
: strpos(): Passing null to parameter #1 ($haystack) of type string is deprecated in
/home/dh_zcawna/maydayglow.com/wp-content/themes/Divi/includes/builder/module/helpers/HoverOptions.php
on line
71
Deprecated
: strpos(): Passing null to parameter #1 ($haystack) of type string is deprecated in
/home/dh_zcawna/maydayglow.com/wp-content/themes/Divi/includes/builder/module/helpers/HoverOptions.php
on line
71
Deprecated
: strpos(): Passing null to parameter #1 ($haystack) of type string is deprecated in
/home/dh_zcawna/maydayglow.com/wp-content/themes/Divi/includes/builder/module/helpers/HoverOptions.php
on line
71
Deprecated
: strpos(): Passing null to parameter #1 ($haystack) of type string is deprecated in
/home/dh_zcawna/maydayglow.com/wp-content/themes/Divi/includes/builder/module/helpers/HoverOptions.php
on line
71
Deprecated
: strpos(): Passing null to parameter #1 ($haystack) of type string is deprecated in
/home/dh_zcawna/maydayglow.com/wp-content/themes/Divi/includes/builder/module/helpers/HoverOptions.php
on line
71
Deprecated
: strpos(): Passing null to parameter #1 ($haystack) of type string is deprecated in
/home/dh_zcawna/maydayglow.com/wp-content/themes/Divi/includes/builder/module/helpers/HoverOptions.php
on line
71
Deprecated
: strpos(): Passing null to parameter #1 ($haystack) of type string is deprecated in
/home/dh_zcawna/maydayglow.com/wp-content/themes/Divi/includes/builder/module/helpers/HoverOptions.php
on line
71
Deprecated
: strpos(): Passing null to parameter #1 ($haystack) of type string is deprecated in
/home/dh_zcawna/maydayglow.com/wp-content/themes/Divi/includes/builder/module/helpers/HoverOptions.php
on line
71
Deprecated
: strpos(): Passing null to parameter #1 ($haystack) of type string is deprecated in
/home/dh_zcawna/maydayglow.com/wp-content/themes/Divi/includes/builder/module/helpers/HoverOptions.php
on line
71
Deprecated
: strpos(): Passing null to parameter #1 ($haystack) of type string is deprecated in
/home/dh_zcawna/maydayglow.com/wp-content/themes/Divi/includes/builder/module/helpers/HoverOptions.php
on line
71
Deprecated
: strpos(): Passing null to parameter #1 ($haystack) of type string is deprecated in
/home/dh_zcawna/maydayglow.com/wp-content/themes/Divi/includes/builder/module/helpers/HoverOptions.php
on line
71
Deprecated
: strpos(): Passing null to parameter #1 ($haystack) of type string is deprecated in
/home/dh_zcawna/maydayglow.com/wp-content/themes/Divi/includes/builder/module/helpers/HoverOptions.php
on line
71
Deprecated
: strpos(): Passing null to parameter #1 ($haystack) of type string is deprecated in
/home/dh_zcawna/maydayglow.com/wp-content/themes/Divi/includes/builder/module/helpers/HoverOptions.php
on line
71
Deprecated
: strpos(): Passing null to parameter #1 ($haystack) of type string is deprecated in
/home/dh_zcawna/maydayglow.com/wp-content/themes/Divi/includes/builder/module/helpers/HoverOptions.php
on line
71
Deprecated
: strpos(): Passing null to parameter #1 ($haystack) of type string is deprecated in
/home/dh_zcawna/maydayglow.com/wp-content/themes/Divi/includes/builder/module/helpers/HoverOptions.php
on line
71
Deprecated
: strpos(): Passing null to parameter #1 ($haystack) of type string is deprecated in
/home/dh_zcawna/maydayglow.com/wp-content/themes/Divi/includes/builder/module/helpers/HoverOptions.php
on line
71
Deprecated
: strpos(): Passing null to parameter #1 ($haystack) of type string is deprecated in
/home/dh_zcawna/maydayglow.com/wp-content/themes/Divi/includes/builder/module/helpers/HoverOptions.php
on line
71
Deprecated
: strpos(): Passing null to parameter #1 ($haystack) of type string is deprecated in
/home/dh_zcawna/maydayglow.com/wp-content/themes/Divi/includes/builder/module/helpers/HoverOptions.php
on line
71
Deprecated
: strpos(): Passing null to parameter #1 ($haystack) of type string is deprecated in
/home/dh_zcawna/maydayglow.com/wp-content/themes/Divi/includes/builder/module/helpers/HoverOptions.php
on line
71
Deprecated
: strpos(): Passing null to parameter #1 ($haystack) of type string is deprecated in
/home/dh_zcawna/maydayglow.com/wp-content/themes/Divi/includes/builder/module/helpers/HoverOptions.php
on line
71
Deprecated
: strpos(): Passing null to parameter #1 ($haystack) of type string is deprecated in
/home/dh_zcawna/maydayglow.com/wp-content/themes/Divi/includes/builder/module/helpers/HoverOptions.php
on line
71
Deprecated
: strpos(): Passing null to parameter #1 ($haystack) of type string is deprecated in
/home/dh_zcawna/maydayglow.com/wp-content/themes/Divi/includes/builder/module/helpers/HoverOptions.php
on line
71
Deprecated
: strpos(): Passing null to parameter #1 ($haystack) of type string is deprecated in
/home/dh_zcawna/maydayglow.com/wp-content/themes/Divi/includes/builder/module/helpers/HoverOptions.php
on line
71
Deprecated
: strpos(): Passing null to parameter #1 ($haystack) of type string is deprecated in
/home/dh_zcawna/maydayglow.com/wp-content/themes/Divi/includes/builder/module/helpers/HoverOptions.php
on line
71
Deprecated
: strpos(): Passing null to parameter #1 ($haystack) of type string is deprecated in
/home/dh_zcawna/maydayglow.com/wp-content/themes/Divi/includes/builder/module/helpers/HoverOptions.php
on line
71
Deprecated
: strpos(): Passing null to parameter #1 ($haystack) of type string is deprecated in
/home/dh_zcawna/maydayglow.com/wp-content/themes/Divi/includes/builder/module/helpers/HoverOptions.php
on line
71
Deprecated
: strpos(): Passing null to parameter #1 ($haystack) of type string is deprecated in
/home/dh_zcawna/maydayglow.com/wp-content/themes/Divi/includes/builder/module/helpers/HoverOptions.php
on line
71
Deprecated
: strpos(): Passing null to parameter #1 ($haystack) of type string is deprecated in
/home/dh_zcawna/maydayglow.com/wp-content/themes/Divi/includes/builder/module/helpers/HoverOptions.php
on line
71
Deprecated
: strpos(): Passing null to parameter #1 ($haystack) of type string is deprecated in
/home/dh_zcawna/maydayglow.com/wp-content/themes/Divi/includes/builder/module/helpers/HoverOptions.php
on line
71
Deprecated
: strpos(): Passing null to parameter #1 ($haystack) of type string is deprecated in
/home/dh_zcawna/maydayglow.com/wp-content/themes/Divi/includes/builder/module/helpers/HoverOptions.php
on line
71
Deprecated
: strpos(): Passing null to parameter #1 ($haystack) of type string is deprecated in
/home/dh_zcawna/maydayglow.com/wp-content/themes/Divi/includes/builder/module/helpers/HoverOptions.php
on line
71
Deprecated
: strpos(): Passing null to parameter #1 ($haystack) of type string is deprecated in
/home/dh_zcawna/maydayglow.com/wp-content/themes/Divi/includes/builder/module/helpers/HoverOptions.php
on line
71
Deprecated
: strpos(): Passing null to parameter #1 ($haystack) of type string is deprecated in
/home/dh_zcawna/maydayglow.com/wp-content/themes/Divi/includes/builder/module/helpers/HoverOptions.php
on line
71
Deprecated
: strpos(): Passing null to parameter #1 ($haystack) of type string is deprecated in
/home/dh_zcawna/maydayglow.com/wp-content/themes/Divi/includes/builder/module/helpers/HoverOptions.php
on line
71
Deprecated
: strpos(): Passing null to parameter #1 ($haystack) of type string is deprecated in
/home/dh_zcawna/maydayglow.com/wp-content/themes/Divi/includes/builder/module/helpers/HoverOptions.php
on line
71
Deprecated
: strpos(): Passing null to parameter #1 ($haystack) of type string is deprecated in
/home/dh_zcawna/maydayglow.com/wp-content/themes/Divi/includes/builder/module/helpers/HoverOptions.php
on line
71
Deprecated
: strpos(): Passing null to parameter #1 ($haystack) of type string is deprecated in
/home/dh_zcawna/maydayglow.com/wp-content/themes/Divi/includes/builder/module/helpers/HoverOptions.php
on line
71
Deprecated
: strpos(): Passing null to parameter #1 ($haystack) of type string is deprecated in
/home/dh_zcawna/maydayglow.com/wp-content/themes/Divi/includes/builder/module/helpers/HoverOptions.php
on line
71
Deprecated
: strpos(): Passing null to parameter #1 ($haystack) of type string is deprecated in
/home/dh_zcawna/maydayglow.com/wp-content/themes/Divi/includes/builder/module/helpers/HoverOptions.php
on line
71
Deprecated
: strpos(): Passing null to parameter #1 ($haystack) of type string is deprecated in
/home/dh_zcawna/maydayglow.com/wp-content/themes/Divi/includes/builder/module/helpers/HoverOptions.php
on line
71
Deprecated
: strpos(): Passing null to parameter #1 ($haystack) of type string is deprecated in
/home/dh_zcawna/maydayglow.com/wp-content/themes/Divi/includes/builder/module/helpers/HoverOptions.php
on line
71
Deprecated
: strpos(): Passing null to parameter #1 ($haystack) of type string is deprecated in
/home/dh_zcawna/maydayglow.com/wp-content/themes/Divi/includes/builder/module/helpers/HoverOptions.php
on line
71
Deprecated
: strpos(): Passing null to parameter #1 ($haystack) of type string is deprecated in
/home/dh_zcawna/maydayglow.com/wp-content/themes/Divi/includes/builder/module/helpers/HoverOptions.php
on line
71
Deprecated
: strpos(): Passing null to parameter #1 ($haystack) of type string is deprecated in
/home/dh_zcawna/maydayglow.com/wp-content/themes/Divi/includes/builder/module/helpers/HoverOptions.php
on line
71
Deprecated
: strpos(): Passing null to parameter #1 ($haystack) of type string is deprecated in
/home/dh_zcawna/maydayglow.com/wp-content/themes/Divi/includes/builder/module/helpers/HoverOptions.php
on line
71
Deprecated
: strpos(): Passing null to parameter #1 ($haystack) of type string is deprecated in
/home/dh_zcawna/maydayglow.com/wp-content/themes/Divi/includes/builder/module/helpers/HoverOptions.php
on line
71
Deprecated
: strpos(): Passing null to parameter #1 ($haystack) of type string is deprecated in
/home/dh_zcawna/maydayglow.com/wp-content/themes/Divi/includes/builder/module/helpers/HoverOptions.php
on line
71
Deprecated
: strpos(): Passing null to parameter #1 ($haystack) of type string is deprecated in
/home/dh_zcawna/maydayglow.com/wp-content/themes/Divi/includes/builder/module/helpers/HoverOptions.php
on line
71
Deprecated
: strpos(): Passing null to parameter #1 ($haystack) of type string is deprecated in
/home/dh_zcawna/maydayglow.com/wp-content/themes/Divi/includes/builder/module/helpers/HoverOptions.php
on line
71
Deprecated
: strpos(): Passing null to parameter #1 ($haystack) of type string is deprecated in
/home/dh_zcawna/maydayglow.com/wp-content/themes/Divi/includes/builder/module/helpers/HoverOptions.php
on line
71
Deprecated
: strpos(): Passing null to parameter #1 ($haystack) of type string is deprecated in
/home/dh_zcawna/maydayglow.com/wp-content/themes/Divi/includes/builder/module/helpers/HoverOptions.php
on line
71
Deprecated
: strpos(): Passing null to parameter #1 ($haystack) of type string is deprecated in
/home/dh_zcawna/maydayglow.com/wp-content/themes/Divi/includes/builder/module/helpers/HoverOptions.php
on line
71
Deprecated
: strpos(): Passing null to parameter #1 ($haystack) of type string is deprecated in
/home/dh_zcawna/maydayglow.com/wp-content/themes/Divi/includes/builder/module/helpers/HoverOptions.php
on line
71
Deprecated
: strpos(): Passing null to parameter #1 ($haystack) of type string is deprecated in
/home/dh_zcawna/maydayglow.com/wp-content/themes/Divi/includes/builder/module/helpers/HoverOptions.php
on line
71
Deprecated
: strpos(): Passing null to parameter #1 ($haystack) of type string is deprecated in
/home/dh_zcawna/maydayglow.com/wp-content/themes/Divi/includes/builder/module/helpers/HoverOptions.php
on line
71
Deprecated
: strpos(): Passing null to parameter #1 ($haystack) of type string is deprecated in
/home/dh_zcawna/maydayglow.com/wp-content/themes/Divi/includes/builder/module/helpers/HoverOptions.php
on line
71
Deprecated
: strpos(): Passing null to parameter #1 ($haystack) of type string is deprecated in
/home/dh_zcawna/maydayglow.com/wp-content/themes/Divi/includes/builder/module/helpers/HoverOptions.php
on line
71
Deprecated
: strpos(): Passing null to parameter #1 ($haystack) of type string is deprecated in
/home/dh_zcawna/maydayglow.com/wp-content/themes/Divi/includes/builder/module/helpers/HoverOptions.php
on line
71
Deprecated
: strpos(): Passing null to parameter #1 ($haystack) of type string is deprecated in
/home/dh_zcawna/maydayglow.com/wp-content/themes/Divi/includes/builder/module/helpers/HoverOptions.php
on line
71
Deprecated
: rtrim(): Passing null to parameter #1 ($string) of type string is deprecated in
/home/dh_zcawna/maydayglow.com/wp-content/themes/Divi/includes/builder/class-et-builder-element.php
on line
15982
Deprecated
: strpos(): Passing null to parameter #1 ($haystack) of type string is deprecated in
/home/dh_zcawna/maydayglow.com/wp-content/themes/Divi/includes/builder/module/helpers/HoverOptions.php
on line
71
Deprecated
: strpos(): Passing null to parameter #1 ($haystack) of type string is deprecated in
/home/dh_zcawna/maydayglow.com/wp-content/themes/Divi/includes/builder/module/helpers/HoverOptions.php
on line
71
Deprecated
: strpos(): Passing null to parameter #1 ($haystack) of type string is deprecated in
/home/dh_zcawna/maydayglow.com/wp-content/themes/Divi/includes/builder/module/helpers/HoverOptions.php
on line
71
Deprecated
: strpos(): Passing null to parameter #1 ($haystack) of type string is deprecated in
/home/dh_zcawna/maydayglow.com/wp-content/themes/Divi/includes/builder/module/helpers/HoverOptions.php
on line
71
Deprecated
: strpos(): Passing null to parameter #1 ($haystack) of type string is deprecated in
/home/dh_zcawna/maydayglow.com/wp-content/themes/Divi/includes/builder/module/helpers/HoverOptions.php
on line
71
Deprecated
: strpos(): Passing null to parameter #1 ($haystack) of type string is deprecated in
/home/dh_zcawna/maydayglow.com/wp-content/themes/Divi/includes/builder/module/helpers/HoverOptions.php
on line
71
Deprecated
: strpos(): Passing null to parameter #1 ($haystack) of type string is deprecated in
/home/dh_zcawna/maydayglow.com/wp-content/themes/Divi/includes/builder/module/helpers/HoverOptions.php
on line
71
Deprecated
: strpos(): Passing null to parameter #1 ($haystack) of type string is deprecated in
/home/dh_zcawna/maydayglow.com/wp-content/themes/Divi/includes/builder/module/helpers/HoverOptions.php
on line
71
Deprecated
: strpos(): Passing null to parameter #1 ($haystack) of type string is deprecated in
/home/dh_zcawna/maydayglow.com/wp-content/themes/Divi/includes/builder/module/helpers/HoverOptions.php
on line
71
Deprecated
: strpos(): Passing null to parameter #1 ($haystack) of type string is deprecated in
/home/dh_zcawna/maydayglow.com/wp-content/themes/Divi/includes/builder/module/helpers/HoverOptions.php
on line
71
Deprecated
: strpos(): Passing null to parameter #1 ($haystack) of type string is deprecated in
/home/dh_zcawna/maydayglow.com/wp-content/themes/Divi/includes/builder/module/helpers/HoverOptions.php
on line
71
Deprecated
: strpos(): Passing null to parameter #1 ($haystack) of type string is deprecated in
/home/dh_zcawna/maydayglow.com/wp-content/themes/Divi/includes/builder/module/helpers/HoverOptions.php
on line
71
Deprecated
: strpos(): Passing null to parameter #1 ($haystack) of type string is deprecated in
/home/dh_zcawna/maydayglow.com/wp-content/themes/Divi/includes/builder/module/helpers/HoverOptions.php
on line
71
Deprecated
: strpos(): Passing null to parameter #1 ($haystack) of type string is deprecated in
/home/dh_zcawna/maydayglow.com/wp-content/themes/Divi/includes/builder/module/helpers/HoverOptions.php
on line
71
Deprecated
: strpos(): Passing null to parameter #1 ($haystack) of type string is deprecated in
/home/dh_zcawna/maydayglow.com/wp-content/themes/Divi/includes/builder/module/helpers/HoverOptions.php
on line
71
Deprecated
: strpos(): Passing null to parameter #1 ($haystack) of type string is deprecated in
/home/dh_zcawna/maydayglow.com/wp-content/themes/Divi/includes/builder/module/helpers/HoverOptions.php
on line
71
Deprecated
: strpos(): Passing null to parameter #1 ($haystack) of type string is deprecated in
/home/dh_zcawna/maydayglow.com/wp-content/themes/Divi/includes/builder/module/helpers/HoverOptions.php
on line
71
Deprecated
: strpos(): Passing null to parameter #1 ($haystack) of type string is deprecated in
/home/dh_zcawna/maydayglow.com/wp-content/themes/Divi/includes/builder/module/helpers/HoverOptions.php
on line
71
Deprecated
: strpos(): Passing null to parameter #1 ($haystack) of type string is deprecated in
/home/dh_zcawna/maydayglow.com/wp-content/themes/Divi/includes/builder/module/helpers/HoverOptions.php
on line
71
Deprecated
: strpos(): Passing null to parameter #1 ($haystack) of type string is deprecated in
/home/dh_zcawna/maydayglow.com/wp-content/themes/Divi/includes/builder/module/helpers/HoverOptions.php
on line
71
Deprecated
: strpos(): Passing null to parameter #1 ($haystack) of type string is deprecated in
/home/dh_zcawna/maydayglow.com/wp-content/themes/Divi/includes/builder/module/helpers/HoverOptions.php
on line
71
Deprecated
: strpos(): Passing null to parameter #1 ($haystack) of type string is deprecated in
/home/dh_zcawna/maydayglow.com/wp-content/themes/Divi/includes/builder/module/helpers/HoverOptions.php
on line
71
Deprecated
: strpos(): Passing null to parameter #1 ($haystack) of type string is deprecated in
/home/dh_zcawna/maydayglow.com/wp-content/themes/Divi/includes/builder/module/helpers/HoverOptions.php
on line
71
Deprecated
: strpos(): Passing null to parameter #1 ($haystack) of type string is deprecated in
/home/dh_zcawna/maydayglow.com/wp-content/themes/Divi/includes/builder/module/helpers/HoverOptions.php
on line
71
Deprecated
: strpos(): Passing null to parameter #1 ($haystack) of type string is deprecated in
/home/dh_zcawna/maydayglow.com/wp-content/themes/Divi/includes/builder/module/helpers/HoverOptions.php
on line
71
Deprecated
: strpos(): Passing null to parameter #1 ($haystack) of type string is deprecated in
/home/dh_zcawna/maydayglow.com/wp-content/themes/Divi/includes/builder/module/helpers/HoverOptions.php
on line
71
Deprecated
: strpos(): Passing null to parameter #1 ($haystack) of type string is deprecated in
/home/dh_zcawna/maydayglow.com/wp-content/themes/Divi/includes/builder/module/helpers/HoverOptions.php
on line
71
Deprecated
: strpos(): Passing null to parameter #1 ($haystack) of type string is deprecated in
/home/dh_zcawna/maydayglow.com/wp-content/themes/Divi/includes/builder/module/helpers/HoverOptions.php
on line
71
Deprecated
: strpos(): Passing null to parameter #1 ($haystack) of type string is deprecated in
/home/dh_zcawna/maydayglow.com/wp-content/themes/Divi/includes/builder/module/helpers/HoverOptions.php
on line
71
Deprecated
: strpos(): Passing null to parameter #1 ($haystack) of type string is deprecated in
/home/dh_zcawna/maydayglow.com/wp-content/themes/Divi/includes/builder/module/helpers/HoverOptions.php
on line
71
Deprecated
: strpos(): Passing null to parameter #1 ($haystack) of type string is deprecated in
/home/dh_zcawna/maydayglow.com/wp-content/themes/Divi/includes/builder/module/helpers/HoverOptions.php
on line
71
Deprecated
: strpos(): Passing null to parameter #1 ($haystack) of type string is deprecated in
/home/dh_zcawna/maydayglow.com/wp-content/themes/Divi/includes/builder/module/helpers/HoverOptions.php
on line
71
Deprecated
: strpos(): Passing null to parameter #1 ($haystack) of type string is deprecated in
/home/dh_zcawna/maydayglow.com/wp-content/themes/Divi/includes/builder/module/helpers/HoverOptions.php
on line
71
Deprecated
: strpos(): Passing null to parameter #1 ($haystack) of type string is deprecated in
/home/dh_zcawna/maydayglow.com/wp-content/themes/Divi/includes/builder/module/helpers/HoverOptions.php
on line
71
Deprecated
: strpos(): Passing null to parameter #1 ($haystack) of type string is deprecated in
/home/dh_zcawna/maydayglow.com/wp-content/themes/Divi/includes/builder/module/helpers/HoverOptions.php
on line
71
Deprecated
: strpos(): Passing null to parameter #1 ($haystack) of type string is deprecated in
/home/dh_zcawna/maydayglow.com/wp-content/themes/Divi/includes/builder/module/helpers/HoverOptions.php
on line
71
Deprecated
: strpos(): Passing null to parameter #1 ($haystack) of type string is deprecated in
/home/dh_zcawna/maydayglow.com/wp-content/themes/Divi/includes/builder/module/helpers/HoverOptions.php
on line
71
Deprecated
: strpos(): Passing null to parameter #1 ($haystack) of type string is deprecated in
/home/dh_zcawna/maydayglow.com/wp-content/themes/Divi/includes/builder/module/helpers/HoverOptions.php
on line
71
Deprecated
: strpos(): Passing null to parameter #1 ($haystack) of type string is deprecated in
/home/dh_zcawna/maydayglow.com/wp-content/themes/Divi/includes/builder/module/helpers/HoverOptions.php
on line
71
Deprecated
: strpos(): Passing null to parameter #1 ($haystack) of type string is deprecated in
/home/dh_zcawna/maydayglow.com/wp-content/themes/Divi/includes/builder/module/helpers/HoverOptions.php
on line
71
Deprecated
: strpos(): Passing null to parameter #1 ($haystack) of type string is deprecated in
/home/dh_zcawna/maydayglow.com/wp-content/themes/Divi/includes/builder/module/helpers/HoverOptions.php
on line
71
Deprecated
: strpos(): Passing null to parameter #1 ($haystack) of type string is deprecated in
/home/dh_zcawna/maydayglow.com/wp-content/themes/Divi/includes/builder/module/helpers/HoverOptions.php
on line
71
Deprecated
: strpos(): Passing null to parameter #1 ($haystack) of type string is deprecated in
/home/dh_zcawna/maydayglow.com/wp-content/themes/Divi/includes/builder/module/helpers/HoverOptions.php
on line
71
Deprecated
: strpos(): Passing null to parameter #1 ($haystack) of type string is deprecated in
/home/dh_zcawna/maydayglow.com/wp-content/themes/Divi/includes/builder/module/helpers/HoverOptions.php
on line
71
Deprecated
: strpos(): Passing null to parameter #1 ($haystack) of type string is deprecated in
/home/dh_zcawna/maydayglow.com/wp-content/themes/Divi/includes/builder/module/helpers/HoverOptions.php
on line
71
Deprecated
: strpos(): Passing null to parameter #1 ($haystack) of type string is deprecated in
/home/dh_zcawna/maydayglow.com/wp-content/themes/Divi/includes/builder/module/helpers/HoverOptions.php
on line
71
Deprecated
: strpos(): Passing null to parameter #1 ($haystack) of type string is deprecated in
/home/dh_zcawna/maydayglow.com/wp-content/themes/Divi/includes/builder/module/helpers/HoverOptions.php
on line
71
Deprecated
: strpos(): Passing null to parameter #1 ($haystack) of type string is deprecated in
/home/dh_zcawna/maydayglow.com/wp-content/themes/Divi/includes/builder/module/helpers/HoverOptions.php
on line
71
Deprecated
: strpos(): Passing null to parameter #1 ($haystack) of type string is deprecated in
/home/dh_zcawna/maydayglow.com/wp-content/themes/Divi/includes/builder/module/helpers/HoverOptions.php
on line
71
Deprecated
: strpos(): Passing null to parameter #1 ($haystack) of type string is deprecated in
/home/dh_zcawna/maydayglow.com/wp-content/themes/Divi/includes/builder/module/helpers/HoverOptions.php
on line
71
Deprecated
: strpos(): Passing null to parameter #1 ($haystack) of type string is deprecated in
/home/dh_zcawna/maydayglow.com/wp-content/themes/Divi/includes/builder/module/helpers/HoverOptions.php
on line
71
Deprecated
: strpos(): Passing null to parameter #1 ($haystack) of type string is deprecated in
/home/dh_zcawna/maydayglow.com/wp-content/themes/Divi/includes/builder/module/helpers/HoverOptions.php
on line
71
Deprecated
: strpos(): Passing null to parameter #1 ($haystack) of type string is deprecated in
/home/dh_zcawna/maydayglow.com/wp-content/themes/Divi/includes/builder/module/helpers/HoverOptions.php
on line
71
Deprecated
: strpos(): Passing null to parameter #1 ($haystack) of type string is deprecated in
/home/dh_zcawna/maydayglow.com/wp-content/themes/Divi/includes/builder/module/helpers/HoverOptions.php
on line
71
Deprecated
: strpos(): Passing null to parameter #1 ($haystack) of type string is deprecated in
/home/dh_zcawna/maydayglow.com/wp-content/themes/Divi/includes/builder/module/helpers/HoverOptions.php
on line
71
Deprecated
: strpos(): Passing null to parameter #1 ($haystack) of type string is deprecated in
/home/dh_zcawna/maydayglow.com/wp-content/themes/Divi/includes/builder/module/helpers/HoverOptions.php
on line
71
Deprecated
: strpos(): Passing null to parameter #1 ($haystack) of type string is deprecated in
/home/dh_zcawna/maydayglow.com/wp-content/themes/Divi/includes/builder/module/helpers/HoverOptions.php
on line
71
Deprecated
: strpos(): Passing null to parameter #1 ($haystack) of type string is deprecated in
/home/dh_zcawna/maydayglow.com/wp-content/themes/Divi/includes/builder/module/helpers/HoverOptions.php
on line
71
Deprecated
: strpos(): Passing null to parameter #1 ($haystack) of type string is deprecated in
/home/dh_zcawna/maydayglow.com/wp-content/themes/Divi/includes/builder/module/helpers/HoverOptions.php
on line
71
Deprecated
: strpos(): Passing null to parameter #1 ($haystack) of type string is deprecated in
/home/dh_zcawna/maydayglow.com/wp-content/themes/Divi/includes/builder/module/helpers/HoverOptions.php
on line
71
Deprecated
: strpos(): Passing null to parameter #1 ($haystack) of type string is deprecated in
/home/dh_zcawna/maydayglow.com/wp-content/themes/Divi/includes/builder/module/helpers/HoverOptions.php
on line
71
Deprecated
: strpos(): Passing null to parameter #1 ($haystack) of type string is deprecated in
/home/dh_zcawna/maydayglow.com/wp-content/themes/Divi/includes/builder/module/helpers/HoverOptions.php
on line
71
Deprecated
: strpos(): Passing null to parameter #1 ($haystack) of type string is deprecated in
/home/dh_zcawna/maydayglow.com/wp-content/themes/Divi/includes/builder/module/helpers/HoverOptions.php
on line
71
Deprecated
: strpos(): Passing null to parameter #1 ($haystack) of type string is deprecated in
/home/dh_zcawna/maydayglow.com/wp-content/themes/Divi/includes/builder/module/helpers/HoverOptions.php
on line
71
Deprecated
: strpos(): Passing null to parameter #1 ($haystack) of type string is deprecated in
/home/dh_zcawna/maydayglow.com/wp-content/themes/Divi/includes/builder/module/helpers/HoverOptions.php
on line
71
Deprecated
: strpos(): Passing null to parameter #1 ($haystack) of type string is deprecated in
/home/dh_zcawna/maydayglow.com/wp-content/themes/Divi/includes/builder/module/helpers/HoverOptions.php
on line
71
Deprecated
: strpos(): Passing null to parameter #1 ($haystack) of type string is deprecated in
/home/dh_zcawna/maydayglow.com/wp-content/themes/Divi/includes/builder/module/helpers/HoverOptions.php
on line
71
Deprecated
: strpos(): Passing null to parameter #1 ($haystack) of type string is deprecated in
/home/dh_zcawna/maydayglow.com/wp-content/themes/Divi/includes/builder/module/helpers/HoverOptions.php
on line
71
Deprecated
: strpos(): Passing null to parameter #1 ($haystack) of type string is deprecated in
/home/dh_zcawna/maydayglow.com/wp-content/themes/Divi/includes/builder/module/helpers/HoverOptions.php
on line
71
Deprecated
: strpos(): Passing null to parameter #1 ($haystack) of type string is deprecated in
/home/dh_zcawna/maydayglow.com/wp-content/themes/Divi/includes/builder/module/helpers/HoverOptions.php
on line
71
Deprecated
: strpos(): Passing null to parameter #1 ($haystack) of type string is deprecated in
/home/dh_zcawna/maydayglow.com/wp-content/themes/Divi/includes/builder/module/helpers/HoverOptions.php
on line
71
Deprecated
: strpos(): Passing null to parameter #1 ($haystack) of type string is deprecated in
/home/dh_zcawna/maydayglow.com/wp-content/themes/Divi/includes/builder/module/helpers/HoverOptions.php
on line
71
Deprecated
: strpos(): Passing null to parameter #1 ($haystack) of type string is deprecated in
/home/dh_zcawna/maydayglow.com/wp-content/themes/Divi/includes/builder/module/helpers/HoverOptions.php
on line
71
Deprecated
: strpos(): Passing null to parameter #1 ($haystack) of type string is deprecated in
/home/dh_zcawna/maydayglow.com/wp-content/themes/Divi/includes/builder/module/helpers/HoverOptions.php
on line
71
Deprecated
: strpos(): Passing null to parameter #1 ($haystack) of type string is deprecated in
/home/dh_zcawna/maydayglow.com/wp-content/themes/Divi/includes/builder/module/helpers/HoverOptions.php
on line
71
Deprecated
: strpos(): Passing null to parameter #1 ($haystack) of type string is deprecated in
/home/dh_zcawna/maydayglow.com/wp-content/themes/Divi/includes/builder/module/helpers/HoverOptions.php
on line
71
Deprecated
: strpos(): Passing null to parameter #1 ($haystack) of type string is deprecated in
/home/dh_zcawna/maydayglow.com/wp-content/themes/Divi/includes/builder/module/helpers/HoverOptions.php
on line
71
Deprecated
: strpos(): Passing null to parameter #1 ($haystack) of type string is deprecated in
/home/dh_zcawna/maydayglow.com/wp-content/themes/Divi/includes/builder/module/helpers/HoverOptions.php
on line
71
Deprecated
: strpos(): Passing null to parameter #1 ($haystack) of type string is deprecated in
/home/dh_zcawna/maydayglow.com/wp-content/themes/Divi/includes/builder/module/helpers/HoverOptions.php
on line
71
Deprecated
: strpos(): Passing null to parameter #1 ($haystack) of type string is deprecated in
/home/dh_zcawna/maydayglow.com/wp-content/themes/Divi/includes/builder/module/helpers/HoverOptions.php
on line
71
Deprecated
: strpos(): Passing null to parameter #1 ($haystack) of type string is deprecated in
/home/dh_zcawna/maydayglow.com/wp-content/themes/Divi/includes/builder/module/helpers/HoverOptions.php
on line
71
Deprecated
: strpos(): Passing null to parameter #1 ($haystack) of type string is deprecated in
/home/dh_zcawna/maydayglow.com/wp-content/themes/Divi/includes/builder/module/helpers/HoverOptions.php
on line
71
Deprecated
: rtrim(): Passing null to parameter #1 ($string) of type string is deprecated in
/home/dh_zcawna/maydayglow.com/wp-content/themes/Divi/includes/builder/class-et-builder-element.php
on line
15982
Deprecated
: strpos(): Passing null to parameter #1 ($haystack) of type string is deprecated in
/home/dh_zcawna/maydayglow.com/wp-content/themes/Divi/includes/builder/module/helpers/HoverOptions.php
on line
71
Deprecated
: strpos(): Passing null to parameter #1 ($haystack) of type string is deprecated in
/home/dh_zcawna/maydayglow.com/wp-content/themes/Divi/includes/builder/module/helpers/HoverOptions.php
on line
71
Deprecated
: strpos(): Passing null to parameter #1 ($haystack) of type string is deprecated in
/home/dh_zcawna/maydayglow.com/wp-content/themes/Divi/includes/builder/module/helpers/HoverOptions.php
on line
71
Deprecated
: strpos(): Passing null to parameter #1 ($haystack) of type string is deprecated in
/home/dh_zcawna/maydayglow.com/wp-content/themes/Divi/includes/builder/module/helpers/HoverOptions.php
on line
71
Deprecated
: strpos(): Passing null to parameter #1 ($haystack) of type string is deprecated in
/home/dh_zcawna/maydayglow.com/wp-content/themes/Divi/includes/builder/module/helpers/HoverOptions.php
on line
71
Deprecated
: strpos(): Passing null to parameter #1 ($haystack) of type string is deprecated in
/home/dh_zcawna/maydayglow.com/wp-content/themes/Divi/includes/builder/module/helpers/HoverOptions.php
on line
71
Deprecated
: strpos(): Passing null to parameter #1 ($haystack) of type string is deprecated in
/home/dh_zcawna/maydayglow.com/wp-content/themes/Divi/includes/builder/module/helpers/HoverOptions.php
on line
71
Deprecated
: strpos(): Passing null to parameter #1 ($haystack) of type string is deprecated in
/home/dh_zcawna/maydayglow.com/wp-content/themes/Divi/includes/builder/module/helpers/HoverOptions.php
on line
71
Deprecated
: strpos(): Passing null to parameter #1 ($haystack) of type string is deprecated in
/home/dh_zcawna/maydayglow.com/wp-content/themes/Divi/includes/builder/module/helpers/HoverOptions.php
on line
71
Deprecated
: strpos(): Passing null to parameter #1 ($haystack) of type string is deprecated in
/home/dh_zcawna/maydayglow.com/wp-content/themes/Divi/includes/builder/module/helpers/HoverOptions.php
on line
71
Deprecated
: strpos(): Passing null to parameter #1 ($haystack) of type string is deprecated in
/home/dh_zcawna/maydayglow.com/wp-content/themes/Divi/includes/builder/module/helpers/HoverOptions.php
on line
71
Deprecated
: strpos(): Passing null to parameter #1 ($haystack) of type string is deprecated in
/home/dh_zcawna/maydayglow.com/wp-content/themes/Divi/includes/builder/module/helpers/HoverOptions.php
on line
71
Deprecated
: strpos(): Passing null to parameter #1 ($haystack) of type string is deprecated in
/home/dh_zcawna/maydayglow.com/wp-content/themes/Divi/includes/builder/module/helpers/HoverOptions.php
on line
71
Deprecated
: strpos(): Passing null to parameter #1 ($haystack) of type string is deprecated in
/home/dh_zcawna/maydayglow.com/wp-content/themes/Divi/includes/builder/module/helpers/HoverOptions.php
on line
71
Deprecated
: strpos(): Passing null to parameter #1 ($haystack) of type string is deprecated in
/home/dh_zcawna/maydayglow.com/wp-content/themes/Divi/includes/builder/module/helpers/HoverOptions.php
on line
71
Deprecated
: strpos(): Passing null to parameter #1 ($haystack) of type string is deprecated in
/home/dh_zcawna/maydayglow.com/wp-content/themes/Divi/includes/builder/module/helpers/HoverOptions.php
on line
71
Deprecated
: strpos(): Passing null to parameter #1 ($haystack) of type string is deprecated in
/home/dh_zcawna/maydayglow.com/wp-content/themes/Divi/includes/builder/module/helpers/HoverOptions.php
on line
71
Deprecated
: strpos(): Passing null to parameter #1 ($haystack) of type string is deprecated in
/home/dh_zcawna/maydayglow.com/wp-content/themes/Divi/includes/builder/module/helpers/HoverOptions.php
on line
71
Deprecated
: strpos(): Passing null to parameter #1 ($haystack) of type string is deprecated in
/home/dh_zcawna/maydayglow.com/wp-content/themes/Divi/includes/builder/module/helpers/HoverOptions.php
on line
71
Deprecated
: strpos(): Passing null to parameter #1 ($haystack) of type string is deprecated in
/home/dh_zcawna/maydayglow.com/wp-content/themes/Divi/includes/builder/module/helpers/HoverOptions.php
on line
71
Deprecated
: strpos(): Passing null to parameter #1 ($haystack) of type string is deprecated in
/home/dh_zcawna/maydayglow.com/wp-content/themes/Divi/includes/builder/module/helpers/HoverOptions.php
on line
71
Deprecated
: strpos(): Passing null to parameter #1 ($haystack) of type string is deprecated in
/home/dh_zcawna/maydayglow.com/wp-content/themes/Divi/includes/builder/module/helpers/HoverOptions.php
on line
71
Deprecated
: strpos(): Passing null to parameter #1 ($haystack) of type string is deprecated in
/home/dh_zcawna/maydayglow.com/wp-content/themes/Divi/includes/builder/module/helpers/HoverOptions.php
on line
71
Deprecated
: strpos(): Passing null to parameter #1 ($haystack) of type string is deprecated in
/home/dh_zcawna/maydayglow.com/wp-content/themes/Divi/includes/builder/module/helpers/HoverOptions.php
on line
71
Deprecated
: strpos(): Passing null to parameter #1 ($haystack) of type string is deprecated in
/home/dh_zcawna/maydayglow.com/wp-content/themes/Divi/includes/builder/module/helpers/HoverOptions.php
on line
71
Deprecated
: strpos(): Passing null to parameter #1 ($haystack) of type string is deprecated in
/home/dh_zcawna/maydayglow.com/wp-content/themes/Divi/includes/builder/module/helpers/HoverOptions.php
on line
71
Deprecated
: strpos(): Passing null to parameter #1 ($haystack) of type string is deprecated in
/home/dh_zcawna/maydayglow.com/wp-content/themes/Divi/includes/builder/module/helpers/HoverOptions.php
on line
71
Deprecated
: strpos(): Passing null to parameter #1 ($haystack) of type string is deprecated in
/home/dh_zcawna/maydayglow.com/wp-content/themes/Divi/includes/builder/module/helpers/HoverOptions.php
on line
71
Deprecated
: strpos(): Passing null to parameter #1 ($haystack) of type string is deprecated in
/home/dh_zcawna/maydayglow.com/wp-content/themes/Divi/includes/builder/module/helpers/HoverOptions.php
on line
71
Deprecated
: strpos(): Passing null to parameter #1 ($haystack) of type string is deprecated in
/home/dh_zcawna/maydayglow.com/wp-content/themes/Divi/includes/builder/module/helpers/HoverOptions.php
on line
71
Deprecated
: strpos(): Passing null to parameter #1 ($haystack) of type string is deprecated in
/home/dh_zcawna/maydayglow.com/wp-content/themes/Divi/includes/builder/module/helpers/HoverOptions.php
on line
71
Deprecated
: strpos(): Passing null to parameter #1 ($haystack) of type string is deprecated in
/home/dh_zcawna/maydayglow.com/wp-content/themes/Divi/includes/builder/module/helpers/HoverOptions.php
on line
71
Deprecated
: strpos(): Passing null to parameter #1 ($haystack) of type string is deprecated in
/home/dh_zcawna/maydayglow.com/wp-content/themes/Divi/includes/builder/module/helpers/HoverOptions.php
on line
71
Deprecated
: strpos(): Passing null to parameter #1 ($haystack) of type string is deprecated in
/home/dh_zcawna/maydayglow.com/wp-content/themes/Divi/includes/builder/module/helpers/HoverOptions.php
on line
71
Deprecated
: strpos(): Passing null to parameter #1 ($haystack) of type string is deprecated in
/home/dh_zcawna/maydayglow.com/wp-content/themes/Divi/includes/builder/module/helpers/HoverOptions.php
on line
71
Deprecated
: strpos(): Passing null to parameter #1 ($haystack) of type string is deprecated in
/home/dh_zcawna/maydayglow.com/wp-content/themes/Divi/includes/builder/module/helpers/HoverOptions.php
on line
71
Deprecated
: strpos(): Passing null to parameter #1 ($haystack) of type string is deprecated in
/home/dh_zcawna/maydayglow.com/wp-content/themes/Divi/includes/builder/module/helpers/HoverOptions.php
on line
71
Deprecated
: strpos(): Passing null to parameter #1 ($haystack) of type string is deprecated in
/home/dh_zcawna/maydayglow.com/wp-content/themes/Divi/includes/builder/module/helpers/HoverOptions.php
on line
71
Deprecated
: strpos(): Passing null to parameter #1 ($haystack) of type string is deprecated in
/home/dh_zcawna/maydayglow.com/wp-content/themes/Divi/includes/builder/module/helpers/HoverOptions.php
on line
71
Deprecated
: strpos(): Passing null to parameter #1 ($haystack) of type string is deprecated in
/home/dh_zcawna/maydayglow.com/wp-content/themes/Divi/includes/builder/module/helpers/HoverOptions.php
on line
71
Deprecated
: strpos(): Passing null to parameter #1 ($haystack) of type string is deprecated in
/home/dh_zcawna/maydayglow.com/wp-content/themes/Divi/includes/builder/module/helpers/HoverOptions.php
on line
71
Deprecated
: strpos(): Passing null to parameter #1 ($haystack) of type string is deprecated in
/home/dh_zcawna/maydayglow.com/wp-content/themes/Divi/includes/builder/module/helpers/HoverOptions.php
on line
71
Deprecated
: strpos(): Passing null to parameter #1 ($haystack) of type string is deprecated in
/home/dh_zcawna/maydayglow.com/wp-content/themes/Divi/includes/builder/module/helpers/HoverOptions.php
on line
71
Deprecated
: strpos(): Passing null to parameter #1 ($haystack) of type string is deprecated in
/home/dh_zcawna/maydayglow.com/wp-content/themes/Divi/includes/builder/module/helpers/HoverOptions.php
on line
71
Deprecated
: strpos(): Passing null to parameter #1 ($haystack) of type string is deprecated in
/home/dh_zcawna/maydayglow.com/wp-content/themes/Divi/includes/builder/module/helpers/HoverOptions.php
on line
71
Deprecated
: strpos(): Passing null to parameter #1 ($haystack) of type string is deprecated in
/home/dh_zcawna/maydayglow.com/wp-content/themes/Divi/includes/builder/module/helpers/HoverOptions.php
on line
71
Deprecated
: strpos(): Passing null to parameter #1 ($haystack) of type string is deprecated in
/home/dh_zcawna/maydayglow.com/wp-content/themes/Divi/includes/builder/module/helpers/HoverOptions.php
on line
71
Deprecated
: strpos(): Passing null to parameter #1 ($haystack) of type string is deprecated in
/home/dh_zcawna/maydayglow.com/wp-content/themes/Divi/includes/builder/module/helpers/HoverOptions.php
on line
71
Deprecated
: strpos(): Passing null to parameter #1 ($haystack) of type string is deprecated in
/home/dh_zcawna/maydayglow.com/wp-content/themes/Divi/includes/builder/module/helpers/HoverOptions.php
on line
71
Deprecated
: strpos(): Passing null to parameter #1 ($haystack) of type string is deprecated in
/home/dh_zcawna/maydayglow.com/wp-content/themes/Divi/includes/builder/module/helpers/HoverOptions.php
on line
71
Deprecated
: strpos(): Passing null to parameter #1 ($haystack) of type string is deprecated in
/home/dh_zcawna/maydayglow.com/wp-content/themes/Divi/includes/builder/module/helpers/HoverOptions.php
on line
71
Deprecated
: strpos(): Passing null to parameter #1 ($haystack) of type string is deprecated in
/home/dh_zcawna/maydayglow.com/wp-content/themes/Divi/includes/builder/module/helpers/HoverOptions.php
on line
71
Deprecated
: strpos(): Passing null to parameter #1 ($haystack) of type string is deprecated in
/home/dh_zcawna/maydayglow.com/wp-content/themes/Divi/includes/builder/module/helpers/HoverOptions.php
on line
71
Deprecated
: strpos(): Passing null to parameter #1 ($haystack) of type string is deprecated in
/home/dh_zcawna/maydayglow.com/wp-content/themes/Divi/includes/builder/module/helpers/HoverOptions.php
on line
71
Deprecated
: strpos(): Passing null to parameter #1 ($haystack) of type string is deprecated in
/home/dh_zcawna/maydayglow.com/wp-content/themes/Divi/includes/builder/module/helpers/HoverOptions.php
on line
71
Deprecated
: strpos(): Passing null to parameter #1 ($haystack) of type string is deprecated in
/home/dh_zcawna/maydayglow.com/wp-content/themes/Divi/includes/builder/module/helpers/HoverOptions.php
on line
71
Deprecated
: strpos(): Passing null to parameter #1 ($haystack) of type string is deprecated in
/home/dh_zcawna/maydayglow.com/wp-content/themes/Divi/includes/builder/module/helpers/HoverOptions.php
on line
71
Deprecated
: strpos(): Passing null to parameter #1 ($haystack) of type string is deprecated in
/home/dh_zcawna/maydayglow.com/wp-content/themes/Divi/includes/builder/module/helpers/HoverOptions.php
on line
71
Deprecated
: strpos(): Passing null to parameter #1 ($haystack) of type string is deprecated in
/home/dh_zcawna/maydayglow.com/wp-content/themes/Divi/includes/builder/module/helpers/HoverOptions.php
on line
71
Deprecated
: strpos(): Passing null to parameter #1 ($haystack) of type string is deprecated in
/home/dh_zcawna/maydayglow.com/wp-content/themes/Divi/includes/builder/module/helpers/HoverOptions.php
on line
71
Deprecated
: strpos(): Passing null to parameter #1 ($haystack) of type string is deprecated in
/home/dh_zcawna/maydayglow.com/wp-content/themes/Divi/includes/builder/module/helpers/HoverOptions.php
on line
71
Deprecated
: strpos(): Passing null to parameter #1 ($haystack) of type string is deprecated in
/home/dh_zcawna/maydayglow.com/wp-content/themes/Divi/includes/builder/module/helpers/HoverOptions.php
on line
71
Deprecated
: strpos(): Passing null to parameter #1 ($haystack) of type string is deprecated in
/home/dh_zcawna/maydayglow.com/wp-content/themes/Divi/includes/builder/module/helpers/HoverOptions.php
on line
71
Deprecated
: strpos(): Passing null to parameter #1 ($haystack) of type string is deprecated in
/home/dh_zcawna/maydayglow.com/wp-content/themes/Divi/includes/builder/module/helpers/HoverOptions.php
on line
71
Deprecated
: strpos(): Passing null to parameter #1 ($haystack) of type string is deprecated in
/home/dh_zcawna/maydayglow.com/wp-content/themes/Divi/includes/builder/module/helpers/HoverOptions.php
on line
71
Deprecated
: strpos(): Passing null to parameter #1 ($haystack) of type string is deprecated in
/home/dh_zcawna/maydayglow.com/wp-content/themes/Divi/includes/builder/module/helpers/HoverOptions.php
on line
71
Deprecated
: strpos(): Passing null to parameter #1 ($haystack) of type string is deprecated in
/home/dh_zcawna/maydayglow.com/wp-content/themes/Divi/includes/builder/module/helpers/HoverOptions.php
on line
71
Deprecated
: strpos(): Passing null to parameter #1 ($haystack) of type string is deprecated in
/home/dh_zcawna/maydayglow.com/wp-content/themes/Divi/includes/builder/module/helpers/HoverOptions.php
on line
71
Deprecated
: strpos(): Passing null to parameter #1 ($haystack) of type string is deprecated in
/home/dh_zcawna/maydayglow.com/wp-content/themes/Divi/includes/builder/module/helpers/HoverOptions.php
on line
71
Deprecated
: strpos(): Passing null to parameter #1 ($haystack) of type string is deprecated in
/home/dh_zcawna/maydayglow.com/wp-content/themes/Divi/includes/builder/module/helpers/HoverOptions.php
on line
71
Deprecated
: strpos(): Passing null to parameter #1 ($haystack) of type string is deprecated in
/home/dh_zcawna/maydayglow.com/wp-content/themes/Divi/includes/builder/module/helpers/HoverOptions.php
on line
71
Deprecated
: strpos(): Passing null to parameter #1 ($haystack) of type string is deprecated in
/home/dh_zcawna/maydayglow.com/wp-content/themes/Divi/includes/builder/module/helpers/HoverOptions.php
on line
71
Deprecated
: strpos(): Passing null to parameter #1 ($haystack) of type string is deprecated in
/home/dh_zcawna/maydayglow.com/wp-content/themes/Divi/includes/builder/module/helpers/HoverOptions.php
on line
71
Deprecated
: strpos(): Passing null to parameter #1 ($haystack) of type string is deprecated in
/home/dh_zcawna/maydayglow.com/wp-content/themes/Divi/includes/builder/module/helpers/HoverOptions.php
on line
71
Deprecated
: strpos(): Passing null to parameter #1 ($haystack) of type string is deprecated in
/home/dh_zcawna/maydayglow.com/wp-content/themes/Divi/includes/builder/module/helpers/HoverOptions.php
on line
71
Deprecated
: strpos(): Passing null to parameter #1 ($haystack) of type string is deprecated in
/home/dh_zcawna/maydayglow.com/wp-content/themes/Divi/includes/builder/module/helpers/HoverOptions.php
on line
71
Deprecated
: strpos(): Passing null to parameter #1 ($haystack) of type string is deprecated in
/home/dh_zcawna/maydayglow.com/wp-content/themes/Divi/includes/builder/module/helpers/HoverOptions.php
on line
71
Deprecated
: strpos(): Passing null to parameter #1 ($haystack) of type string is deprecated in
/home/dh_zcawna/maydayglow.com/wp-content/themes/Divi/includes/builder/module/helpers/HoverOptions.php
on line
71
Deprecated
: strpos(): Passing null to parameter #1 ($haystack) of type string is deprecated in
/home/dh_zcawna/maydayglow.com/wp-content/themes/Divi/includes/builder/module/helpers/HoverOptions.php
on line
71
Deprecated
: strpos(): Passing null to parameter #1 ($haystack) of type string is deprecated in
/home/dh_zcawna/maydayglow.com/wp-content/themes/Divi/includes/builder/module/helpers/HoverOptions.php
on line
71
Deprecated
: strpos(): Passing null to parameter #1 ($haystack) of type string is deprecated in
/home/dh_zcawna/maydayglow.com/wp-content/themes/Divi/includes/builder/module/helpers/HoverOptions.php
on line
71
Deprecated
: strpos(): Passing null to parameter #1 ($haystack) of type string is deprecated in
/home/dh_zcawna/maydayglow.com/wp-content/themes/Divi/includes/builder/module/helpers/HoverOptions.php
on line
71
Deprecated
: strpos(): Passing null to parameter #1 ($haystack) of type string is deprecated in
/home/dh_zcawna/maydayglow.com/wp-content/themes/Divi/includes/builder/module/helpers/HoverOptions.php
on line
71
Deprecated
: strpos(): Passing null to parameter #1 ($haystack) of type string is deprecated in
/home/dh_zcawna/maydayglow.com/wp-content/themes/Divi/includes/builder/module/helpers/HoverOptions.php
on line
71
Deprecated
: strpos(): Passing null to parameter #1 ($haystack) of type string is deprecated in
/home/dh_zcawna/maydayglow.com/wp-content/themes/Divi/includes/builder/module/helpers/HoverOptions.php
on line
71
Deprecated
: strpos(): Passing null to parameter #1 ($haystack) of type string is deprecated in
/home/dh_zcawna/maydayglow.com/wp-content/themes/Divi/includes/builder/module/helpers/HoverOptions.php
on line
71
Deprecated
: rtrim(): Passing null to parameter #1 ($string) of type string is deprecated in
/home/dh_zcawna/maydayglow.com/wp-content/themes/Divi/includes/builder/class-et-builder-element.php
on line
15982
Deprecated
: strpos(): Passing null to parameter #1 ($haystack) of type string is deprecated in
/home/dh_zcawna/maydayglow.com/wp-content/themes/Divi/includes/builder/module/helpers/HoverOptions.php
on line
71
Deprecated
: strpos(): Passing null to parameter #1 ($haystack) of type string is deprecated in
/home/dh_zcawna/maydayglow.com/wp-content/themes/Divi/includes/builder/module/helpers/HoverOptions.php
on line
71
Deprecated
: strpos(): Passing null to parameter #1 ($haystack) of type string is deprecated in
/home/dh_zcawna/maydayglow.com/wp-content/themes/Divi/includes/builder/module/helpers/HoverOptions.php
on line
71
Deprecated
: strpos(): Passing null to parameter #1 ($haystack) of type string is deprecated in
/home/dh_zcawna/maydayglow.com/wp-content/themes/Divi/includes/builder/module/helpers/HoverOptions.php
on line
71
Deprecated
: strpos(): Passing null to parameter #1 ($haystack) of type string is deprecated in
/home/dh_zcawna/maydayglow.com/wp-content/themes/Divi/includes/builder/module/helpers/HoverOptions.php
on line
71
Deprecated
: strpos(): Passing null to parameter #1 ($haystack) of type string is deprecated in
/home/dh_zcawna/maydayglow.com/wp-content/themes/Divi/includes/builder/module/helpers/HoverOptions.php
on line
71
Deprecated
: strpos(): Passing null to parameter #1 ($haystack) of type string is deprecated in
/home/dh_zcawna/maydayglow.com/wp-content/themes/Divi/includes/builder/module/helpers/HoverOptions.php
on line
71
Deprecated
: strpos(): Passing null to parameter #1 ($haystack) of type string is deprecated in
/home/dh_zcawna/maydayglow.com/wp-content/themes/Divi/includes/builder/module/helpers/HoverOptions.php
on line
71
Deprecated
: strpos(): Passing null to parameter #1 ($haystack) of type string is deprecated in
/home/dh_zcawna/maydayglow.com/wp-content/themes/Divi/includes/builder/module/helpers/HoverOptions.php
on line
71
Deprecated
: strpos(): Passing null to parameter #1 ($haystack) of type string is deprecated in
/home/dh_zcawna/maydayglow.com/wp-content/themes/Divi/includes/builder/module/helpers/HoverOptions.php
on line
71
Deprecated
: strpos(): Passing null to parameter #1 ($haystack) of type string is deprecated in
/home/dh_zcawna/maydayglow.com/wp-content/themes/Divi/includes/builder/module/helpers/HoverOptions.php
on line
71
Deprecated
: strpos(): Passing null to parameter #1 ($haystack) of type string is deprecated in
/home/dh_zcawna/maydayglow.com/wp-content/themes/Divi/includes/builder/module/helpers/HoverOptions.php
on line
71
Deprecated
: strpos(): Passing null to parameter #1 ($haystack) of type string is deprecated in
/home/dh_zcawna/maydayglow.com/wp-content/themes/Divi/includes/builder/module/helpers/HoverOptions.php
on line
71
Deprecated
: strpos(): Passing null to parameter #1 ($haystack) of type string is deprecated in
/home/dh_zcawna/maydayglow.com/wp-content/themes/Divi/includes/builder/module/helpers/HoverOptions.php
on line
71
Deprecated
: strpos(): Passing null to parameter #1 ($haystack) of type string is deprecated in
/home/dh_zcawna/maydayglow.com/wp-content/themes/Divi/includes/builder/module/helpers/HoverOptions.php
on line
71
Deprecated
: strpos(): Passing null to parameter #1 ($haystack) of type string is deprecated in
/home/dh_zcawna/maydayglow.com/wp-content/themes/Divi/includes/builder/module/helpers/HoverOptions.php
on line
71
Deprecated
: strpos(): Passing null to parameter #1 ($haystack) of type string is deprecated in
/home/dh_zcawna/maydayglow.com/wp-content/themes/Divi/includes/builder/module/helpers/HoverOptions.php
on line
71
Deprecated
: strpos(): Passing null to parameter #1 ($haystack) of type string is deprecated in
/home/dh_zcawna/maydayglow.com/wp-content/themes/Divi/includes/builder/module/helpers/HoverOptions.php
on line
71
Deprecated
: strpos(): Passing null to parameter #1 ($haystack) of type string is deprecated in
/home/dh_zcawna/maydayglow.com/wp-content/themes/Divi/includes/builder/module/helpers/HoverOptions.php
on line
71
Deprecated
: strpos(): Passing null to parameter #1 ($haystack) of type string is deprecated in
/home/dh_zcawna/maydayglow.com/wp-content/themes/Divi/includes/builder/module/helpers/HoverOptions.php
on line
71
Deprecated
: strpos(): Passing null to parameter #1 ($haystack) of type string is deprecated in
/home/dh_zcawna/maydayglow.com/wp-content/themes/Divi/includes/builder/module/helpers/HoverOptions.php
on line
71
Deprecated
: strpos(): Passing null to parameter #1 ($haystack) of type string is deprecated in
/home/dh_zcawna/maydayglow.com/wp-content/themes/Divi/includes/builder/module/helpers/HoverOptions.php
on line
71
Deprecated
: strpos(): Passing null to parameter #1 ($haystack) of type string is deprecated in
/home/dh_zcawna/maydayglow.com/wp-content/themes/Divi/includes/builder/module/helpers/HoverOptions.php
on line
71
Deprecated
: strpos(): Passing null to parameter #1 ($haystack) of type string is deprecated in
/home/dh_zcawna/maydayglow.com/wp-content/themes/Divi/includes/builder/module/helpers/HoverOptions.php
on line
71
Deprecated
: strpos(): Passing null to parameter #1 ($haystack) of type string is deprecated in
/home/dh_zcawna/maydayglow.com/wp-content/themes/Divi/includes/builder/module/helpers/HoverOptions.php
on line
71
Deprecated
: strpos(): Passing null to parameter #1 ($haystack) of type string is deprecated in
/home/dh_zcawna/maydayglow.com/wp-content/themes/Divi/includes/builder/module/helpers/HoverOptions.php
on line
71
Deprecated
: strpos(): Passing null to parameter #1 ($haystack) of type string is deprecated in
/home/dh_zcawna/maydayglow.com/wp-content/themes/Divi/includes/builder/module/helpers/HoverOptions.php
on line
71
Deprecated
: strpos(): Passing null to parameter #1 ($haystack) of type string is deprecated in
/home/dh_zcawna/maydayglow.com/wp-content/themes/Divi/includes/builder/module/helpers/HoverOptions.php
on line
71
Deprecated
: strpos(): Passing null to parameter #1 ($haystack) of type string is deprecated in
/home/dh_zcawna/maydayglow.com/wp-content/themes/Divi/includes/builder/module/helpers/HoverOptions.php
on line
71
Deprecated
: strpos(): Passing null to parameter #1 ($haystack) of type string is deprecated in
/home/dh_zcawna/maydayglow.com/wp-content/themes/Divi/includes/builder/module/helpers/HoverOptions.php
on line
71
Deprecated
: strpos(): Passing null to parameter #1 ($haystack) of type string is deprecated in
/home/dh_zcawna/maydayglow.com/wp-content/themes/Divi/includes/builder/module/helpers/HoverOptions.php
on line
71
Deprecated
: strpos(): Passing null to parameter #1 ($haystack) of type string is deprecated in
/home/dh_zcawna/maydayglow.com/wp-content/themes/Divi/includes/builder/module/helpers/HoverOptions.php
on line
71
Deprecated
: strpos(): Passing null to parameter #1 ($haystack) of type string is deprecated in
/home/dh_zcawna/maydayglow.com/wp-content/themes/Divi/includes/builder/module/helpers/HoverOptions.php
on line
71
Deprecated
: strpos(): Passing null to parameter #1 ($haystack) of type string is deprecated in
/home/dh_zcawna/maydayglow.com/wp-content/themes/Divi/includes/builder/module/helpers/HoverOptions.php
on line
71
Deprecated
: strpos(): Passing null to parameter #1 ($haystack) of type string is deprecated in
/home/dh_zcawna/maydayglow.com/wp-content/themes/Divi/includes/builder/module/helpers/HoverOptions.php
on line
71
Deprecated
: strpos(): Passing null to parameter #1 ($haystack) of type string is deprecated in
/home/dh_zcawna/maydayglow.com/wp-content/themes/Divi/includes/builder/module/helpers/HoverOptions.php
on line
71
Deprecated
: strpos(): Passing null to parameter #1 ($haystack) of type string is deprecated in
/home/dh_zcawna/maydayglow.com/wp-content/themes/Divi/includes/builder/module/helpers/HoverOptions.php
on line
71
Deprecated
: strpos(): Passing null to parameter #1 ($haystack) of type string is deprecated in
/home/dh_zcawna/maydayglow.com/wp-content/themes/Divi/includes/builder/module/helpers/HoverOptions.php
on line
71
Deprecated
: strpos(): Passing null to parameter #1 ($haystack) of type string is deprecated in
/home/dh_zcawna/maydayglow.com/wp-content/themes/Divi/includes/builder/module/helpers/HoverOptions.php
on line
71
Deprecated
: strpos(): Passing null to parameter #1 ($haystack) of type string is deprecated in
/home/dh_zcawna/maydayglow.com/wp-content/themes/Divi/includes/builder/module/helpers/HoverOptions.php
on line
71
Deprecated
: strpos(): Passing null to parameter #1 ($haystack) of type string is deprecated in
/home/dh_zcawna/maydayglow.com/wp-content/themes/Divi/includes/builder/module/helpers/HoverOptions.php
on line
71
Deprecated
: strpos(): Passing null to parameter #1 ($haystack) of type string is deprecated in
/home/dh_zcawna/maydayglow.com/wp-content/themes/Divi/includes/builder/module/helpers/HoverOptions.php
on line
71
Deprecated
: strpos(): Passing null to parameter #1 ($haystack) of type string is deprecated in
/home/dh_zcawna/maydayglow.com/wp-content/themes/Divi/includes/builder/module/helpers/HoverOptions.php
on line
71
Deprecated
: strpos(): Passing null to parameter #1 ($haystack) of type string is deprecated in
/home/dh_zcawna/maydayglow.com/wp-content/themes/Divi/includes/builder/module/helpers/HoverOptions.php
on line
71
Deprecated
: strpos(): Passing null to parameter #1 ($haystack) of type string is deprecated in
/home/dh_zcawna/maydayglow.com/wp-content/themes/Divi/includes/builder/module/helpers/HoverOptions.php
on line
71
Deprecated
: strpos(): Passing null to parameter #1 ($haystack) of type string is deprecated in
/home/dh_zcawna/maydayglow.com/wp-content/themes/Divi/includes/builder/module/helpers/HoverOptions.php
on line
71
Deprecated
: strpos(): Passing null to parameter #1 ($haystack) of type string is deprecated in
/home/dh_zcawna/maydayglow.com/wp-content/themes/Divi/includes/builder/module/helpers/HoverOptions.php
on line
71
Deprecated
: strpos(): Passing null to parameter #1 ($haystack) of type string is deprecated in
/home/dh_zcawna/maydayglow.com/wp-content/themes/Divi/includes/builder/module/helpers/HoverOptions.php
on line
71
Deprecated
: strpos(): Passing null to parameter #1 ($haystack) of type string is deprecated in
/home/dh_zcawna/maydayglow.com/wp-content/themes/Divi/includes/builder/module/helpers/HoverOptions.php
on line
71
Deprecated
: strpos(): Passing null to parameter #1 ($haystack) of type string is deprecated in
/home/dh_zcawna/maydayglow.com/wp-content/themes/Divi/includes/builder/module/helpers/HoverOptions.php
on line
71
Deprecated
: strpos(): Passing null to parameter #1 ($haystack) of type string is deprecated in
/home/dh_zcawna/maydayglow.com/wp-content/themes/Divi/includes/builder/module/helpers/HoverOptions.php
on line
71
Deprecated
: strpos(): Passing null to parameter #1 ($haystack) of type string is deprecated in
/home/dh_zcawna/maydayglow.com/wp-content/themes/Divi/includes/builder/module/helpers/HoverOptions.php
on line
71
Deprecated
: strpos(): Passing null to parameter #1 ($haystack) of type string is deprecated in
/home/dh_zcawna/maydayglow.com/wp-content/themes/Divi/includes/builder/module/helpers/HoverOptions.php
on line
71
Deprecated
: strpos(): Passing null to parameter #1 ($haystack) of type string is deprecated in
/home/dh_zcawna/maydayglow.com/wp-content/themes/Divi/includes/builder/module/helpers/HoverOptions.php
on line
71
Deprecated
: strpos(): Passing null to parameter #1 ($haystack) of type string is deprecated in
/home/dh_zcawna/maydayglow.com/wp-content/themes/Divi/includes/builder/module/helpers/HoverOptions.php
on line
71
Deprecated
: strpos(): Passing null to parameter #1 ($haystack) of type string is deprecated in
/home/dh_zcawna/maydayglow.com/wp-content/themes/Divi/includes/builder/module/helpers/HoverOptions.php
on line
71
Deprecated
: strpos(): Passing null to parameter #1 ($haystack) of type string is deprecated in
/home/dh_zcawna/maydayglow.com/wp-content/themes/Divi/includes/builder/module/helpers/HoverOptions.php
on line
71
Deprecated
: strpos(): Passing null to parameter #1 ($haystack) of type string is deprecated in
/home/dh_zcawna/maydayglow.com/wp-content/themes/Divi/includes/builder/module/helpers/HoverOptions.php
on line
71
Deprecated
: strpos(): Passing null to parameter #1 ($haystack) of type string is deprecated in
/home/dh_zcawna/maydayglow.com/wp-content/themes/Divi/includes/builder/module/helpers/HoverOptions.php
on line
71
Deprecated
: strpos(): Passing null to parameter #1 ($haystack) of type string is deprecated in
/home/dh_zcawna/maydayglow.com/wp-content/themes/Divi/includes/builder/module/helpers/HoverOptions.php
on line
71
Deprecated
: strpos(): Passing null to parameter #1 ($haystack) of type string is deprecated in
/home/dh_zcawna/maydayglow.com/wp-content/themes/Divi/includes/builder/module/helpers/HoverOptions.php
on line
71
Deprecated
: strpos(): Passing null to parameter #1 ($haystack) of type string is deprecated in
/home/dh_zcawna/maydayglow.com/wp-content/themes/Divi/includes/builder/module/helpers/HoverOptions.php
on line
71
Deprecated
: strpos(): Passing null to parameter #1 ($haystack) of type string is deprecated in
/home/dh_zcawna/maydayglow.com/wp-content/themes/Divi/includes/builder/module/helpers/HoverOptions.php
on line
71
Deprecated
: strpos(): Passing null to parameter #1 ($haystack) of type string is deprecated in
/home/dh_zcawna/maydayglow.com/wp-content/themes/Divi/includes/builder/module/helpers/HoverOptions.php
on line
71
Deprecated
: strpos(): Passing null to parameter #1 ($haystack) of type string is deprecated in
/home/dh_zcawna/maydayglow.com/wp-content/themes/Divi/includes/builder/module/helpers/HoverOptions.php
on line
71
Deprecated
: strpos(): Passing null to parameter #1 ($haystack) of type string is deprecated in
/home/dh_zcawna/maydayglow.com/wp-content/themes/Divi/includes/builder/module/helpers/HoverOptions.php
on line
71
Deprecated
: strpos(): Passing null to parameter #1 ($haystack) of type string is deprecated in
/home/dh_zcawna/maydayglow.com/wp-content/themes/Divi/includes/builder/module/helpers/HoverOptions.php
on line
71
Deprecated
: strpos(): Passing null to parameter #1 ($haystack) of type string is deprecated in
/home/dh_zcawna/maydayglow.com/wp-content/themes/Divi/includes/builder/module/helpers/HoverOptions.php
on line
71
Deprecated
: strpos(): Passing null to parameter #1 ($haystack) of type string is deprecated in
/home/dh_zcawna/maydayglow.com/wp-content/themes/Divi/includes/builder/module/helpers/HoverOptions.php
on line
71
Deprecated
: strpos(): Passing null to parameter #1 ($haystack) of type string is deprecated in
/home/dh_zcawna/maydayglow.com/wp-content/themes/Divi/includes/builder/module/helpers/HoverOptions.php
on line
71
Deprecated
: strpos(): Passing null to parameter #1 ($haystack) of type string is deprecated in
/home/dh_zcawna/maydayglow.com/wp-content/themes/Divi/includes/builder/module/helpers/HoverOptions.php
on line
71
Deprecated
: strpos(): Passing null to parameter #1 ($haystack) of type string is deprecated in
/home/dh_zcawna/maydayglow.com/wp-content/themes/Divi/includes/builder/module/helpers/HoverOptions.php
on line
71
Deprecated
: strpos(): Passing null to parameter #1 ($haystack) of type string is deprecated in
/home/dh_zcawna/maydayglow.com/wp-content/themes/Divi/includes/builder/module/helpers/HoverOptions.php
on line
71
Deprecated
: strpos(): Passing null to parameter #1 ($haystack) of type string is deprecated in
/home/dh_zcawna/maydayglow.com/wp-content/themes/Divi/includes/builder/module/helpers/HoverOptions.php
on line
71
Deprecated
: strpos(): Passing null to parameter #1 ($haystack) of type string is deprecated in
/home/dh_zcawna/maydayglow.com/wp-content/themes/Divi/includes/builder/module/helpers/HoverOptions.php
on line
71
Deprecated
: strpos(): Passing null to parameter #1 ($haystack) of type string is deprecated in
/home/dh_zcawna/maydayglow.com/wp-content/themes/Divi/includes/builder/module/helpers/HoverOptions.php
on line
71
Deprecated
: strpos(): Passing null to parameter #1 ($haystack) of type string is deprecated in
/home/dh_zcawna/maydayglow.com/wp-content/themes/Divi/includes/builder/module/helpers/HoverOptions.php
on line
71
Deprecated
: strpos(): Passing null to parameter #1 ($haystack) of type string is deprecated in
/home/dh_zcawna/maydayglow.com/wp-content/themes/Divi/includes/builder/module/helpers/HoverOptions.php
on line
71
Deprecated
: strpos(): Passing null to parameter #1 ($haystack) of type string is deprecated in
/home/dh_zcawna/maydayglow.com/wp-content/themes/Divi/includes/builder/module/helpers/HoverOptions.php
on line
71
Deprecated
: strpos(): Passing null to parameter #1 ($haystack) of type string is deprecated in
/home/dh_zcawna/maydayglow.com/wp-content/themes/Divi/includes/builder/module/helpers/HoverOptions.php
on line
71
Deprecated
: strpos(): Passing null to parameter #1 ($haystack) of type string is deprecated in
/home/dh_zcawna/maydayglow.com/wp-content/themes/Divi/includes/builder/module/helpers/HoverOptions.php
on line
71
Deprecated
: strpos(): Passing null to parameter #1 ($haystack) of type string is deprecated in
/home/dh_zcawna/maydayglow.com/wp-content/themes/Divi/includes/builder/module/helpers/HoverOptions.php
on line
71
Deprecated
: strpos(): Passing null to parameter #1 ($haystack) of type string is deprecated in
/home/dh_zcawna/maydayglow.com/wp-content/themes/Divi/includes/builder/module/helpers/HoverOptions.php
on line
71
Deprecated
: strpos(): Passing null to parameter #1 ($haystack) of type string is deprecated in
/home/dh_zcawna/maydayglow.com/wp-content/themes/Divi/includes/builder/module/helpers/HoverOptions.php
on line
71
Deprecated
: strpos(): Passing null to parameter #1 ($haystack) of type string is deprecated in
/home/dh_zcawna/maydayglow.com/wp-content/themes/Divi/includes/builder/module/helpers/HoverOptions.php
on line
71
Deprecated
: strpos(): Passing null to parameter #1 ($haystack) of type string is deprecated in
/home/dh_zcawna/maydayglow.com/wp-content/themes/Divi/includes/builder/module/helpers/HoverOptions.php
on line
71
Deprecated
: strpos(): Passing null to parameter #1 ($haystack) of type string is deprecated in
/home/dh_zcawna/maydayglow.com/wp-content/themes/Divi/includes/builder/module/helpers/HoverOptions.php
on line
71
Deprecated
: strpos(): Passing null to parameter #1 ($haystack) of type string is deprecated in
/home/dh_zcawna/maydayglow.com/wp-content/themes/Divi/includes/builder/module/helpers/HoverOptions.php
on line
71
Deprecated
: strpos(): Passing null to parameter #1 ($haystack) of type string is deprecated in
/home/dh_zcawna/maydayglow.com/wp-content/themes/Divi/includes/builder/module/helpers/HoverOptions.php
on line
71
Deprecated
: strpos(): Passing null to parameter #1 ($haystack) of type string is deprecated in
/home/dh_zcawna/maydayglow.com/wp-content/themes/Divi/includes/builder/module/helpers/HoverOptions.php
on line
71
Deprecated
: strpos(): Passing null to parameter #1 ($haystack) of type string is deprecated in
/home/dh_zcawna/maydayglow.com/wp-content/themes/Divi/includes/builder/module/helpers/HoverOptions.php
on line
71
Deprecated
: rtrim(): Passing null to parameter #1 ($string) of type string is deprecated in
/home/dh_zcawna/maydayglow.com/wp-content/themes/Divi/includes/builder/class-et-builder-element.php
on line
15982
Deprecated
: strpos(): Passing null to parameter #1 ($haystack) of type string is deprecated in
/home/dh_zcawna/maydayglow.com/wp-content/themes/Divi/includes/builder/module/helpers/HoverOptions.php
on line
71
Deprecated
: strpos(): Passing null to parameter #1 ($haystack) of type string is deprecated in
/home/dh_zcawna/maydayglow.com/wp-content/themes/Divi/includes/builder/module/helpers/HoverOptions.php
on line
71
Deprecated
: strpos(): Passing null to parameter #1 ($haystack) of type string is deprecated in
/home/dh_zcawna/maydayglow.com/wp-content/themes/Divi/includes/builder/module/helpers/HoverOptions.php
on line
71
Deprecated
: strpos(): Passing null to parameter #1 ($haystack) of type string is deprecated in
/home/dh_zcawna/maydayglow.com/wp-content/themes/Divi/includes/builder/module/helpers/HoverOptions.php
on line
71
Deprecated
: strpos(): Passing null to parameter #1 ($haystack) of type string is deprecated in
/home/dh_zcawna/maydayglow.com/wp-content/themes/Divi/includes/builder/module/helpers/HoverOptions.php
on line
71
Deprecated
: strpos(): Passing null to parameter #1 ($haystack) of type string is deprecated in
/home/dh_zcawna/maydayglow.com/wp-content/themes/Divi/includes/builder/module/helpers/HoverOptions.php
on line
71
Deprecated
: strpos(): Passing null to parameter #1 ($haystack) of type string is deprecated in
/home/dh_zcawna/maydayglow.com/wp-content/themes/Divi/includes/builder/module/helpers/HoverOptions.php
on line
71
Deprecated
: strpos(): Passing null to parameter #1 ($haystack) of type string is deprecated in
/home/dh_zcawna/maydayglow.com/wp-content/themes/Divi/includes/builder/module/helpers/HoverOptions.php
on line
71
Deprecated
: strpos(): Passing null to parameter #1 ($haystack) of type string is deprecated in
/home/dh_zcawna/maydayglow.com/wp-content/themes/Divi/includes/builder/module/helpers/HoverOptions.php
on line
71
Deprecated
: strpos(): Passing null to parameter #1 ($haystack) of type string is deprecated in
/home/dh_zcawna/maydayglow.com/wp-content/themes/Divi/includes/builder/module/helpers/HoverOptions.php
on line
71
Deprecated
: strpos(): Passing null to parameter #1 ($haystack) of type string is deprecated in
/home/dh_zcawna/maydayglow.com/wp-content/themes/Divi/includes/builder/module/helpers/HoverOptions.php
on line
71
Deprecated
: strpos(): Passing null to parameter #1 ($haystack) of type string is deprecated in
/home/dh_zcawna/maydayglow.com/wp-content/themes/Divi/includes/builder/module/helpers/HoverOptions.php
on line
71
Deprecated
: strpos(): Passing null to parameter #1 ($haystack) of type string is deprecated in
/home/dh_zcawna/maydayglow.com/wp-content/themes/Divi/includes/builder/module/helpers/HoverOptions.php
on line
71
Deprecated
: strpos(): Passing null to parameter #1 ($haystack) of type string is deprecated in
/home/dh_zcawna/maydayglow.com/wp-content/themes/Divi/includes/builder/module/helpers/HoverOptions.php
on line
71
Deprecated
: strpos(): Passing null to parameter #1 ($haystack) of type string is deprecated in
/home/dh_zcawna/maydayglow.com/wp-content/themes/Divi/includes/builder/module/helpers/HoverOptions.php
on line
71
Deprecated
: strpos(): Passing null to parameter #1 ($haystack) of type string is deprecated in
/home/dh_zcawna/maydayglow.com/wp-content/themes/Divi/includes/builder/module/helpers/HoverOptions.php
on line
71
Deprecated
: strpos(): Passing null to parameter #1 ($haystack) of type string is deprecated in
/home/dh_zcawna/maydayglow.com/wp-content/themes/Divi/includes/builder/module/helpers/HoverOptions.php
on line
71
Deprecated
: strpos(): Passing null to parameter #1 ($haystack) of type string is deprecated in
/home/dh_zcawna/maydayglow.com/wp-content/themes/Divi/includes/builder/module/helpers/HoverOptions.php
on line
71
Deprecated
: strpos(): Passing null to parameter #1 ($haystack) of type string is deprecated in
/home/dh_zcawna/maydayglow.com/wp-content/themes/Divi/includes/builder/module/helpers/HoverOptions.php
on line
71
Deprecated
: strpos(): Passing null to parameter #1 ($haystack) of type string is deprecated in
/home/dh_zcawna/maydayglow.com/wp-content/themes/Divi/includes/builder/module/helpers/HoverOptions.php
on line
71
Deprecated
: strpos(): Passing null to parameter #1 ($haystack) of type string is deprecated in
/home/dh_zcawna/maydayglow.com/wp-content/themes/Divi/includes/builder/module/helpers/HoverOptions.php
on line
71
Deprecated
: strpos(): Passing null to parameter #1 ($haystack) of type string is deprecated in
/home/dh_zcawna/maydayglow.com/wp-content/themes/Divi/includes/builder/module/helpers/HoverOptions.php
on line
71
Deprecated
: strpos(): Passing null to parameter #1 ($haystack) of type string is deprecated in
/home/dh_zcawna/maydayglow.com/wp-content/themes/Divi/includes/builder/module/helpers/HoverOptions.php
on line
71
Deprecated
: strpos(): Passing null to parameter #1 ($haystack) of type string is deprecated in
/home/dh_zcawna/maydayglow.com/wp-content/themes/Divi/includes/builder/module/helpers/HoverOptions.php
on line
71
Deprecated
: strpos(): Passing null to parameter #1 ($haystack) of type string is deprecated in
/home/dh_zcawna/maydayglow.com/wp-content/themes/Divi/includes/builder/module/helpers/HoverOptions.php
on line
71
Deprecated
: strpos(): Passing null to parameter #1 ($haystack) of type string is deprecated in
/home/dh_zcawna/maydayglow.com/wp-content/themes/Divi/includes/builder/module/helpers/HoverOptions.php
on line
71
Deprecated
: strpos(): Passing null to parameter #1 ($haystack) of type string is deprecated in
/home/dh_zcawna/maydayglow.com/wp-content/themes/Divi/includes/builder/module/helpers/HoverOptions.php
on line
71
Deprecated
: strpos(): Passing null to parameter #1 ($haystack) of type string is deprecated in
/home/dh_zcawna/maydayglow.com/wp-content/themes/Divi/includes/builder/module/helpers/HoverOptions.php
on line
71
Deprecated
: strpos(): Passing null to parameter #1 ($haystack) of type string is deprecated in
/home/dh_zcawna/maydayglow.com/wp-content/themes/Divi/includes/builder/module/helpers/HoverOptions.php
on line
71
Deprecated
: strpos(): Passing null to parameter #1 ($haystack) of type string is deprecated in
/home/dh_zcawna/maydayglow.com/wp-content/themes/Divi/includes/builder/module/helpers/HoverOptions.php
on line
71
Deprecated
: strpos(): Passing null to parameter #1 ($haystack) of type string is deprecated in
/home/dh_zcawna/maydayglow.com/wp-content/themes/Divi/includes/builder/module/helpers/HoverOptions.php
on line
71
Deprecated
: strpos(): Passing null to parameter #1 ($haystack) of type string is deprecated in
/home/dh_zcawna/maydayglow.com/wp-content/themes/Divi/includes/builder/module/helpers/HoverOptions.php
on line
71
Deprecated
: strpos(): Passing null to parameter #1 ($haystack) of type string is deprecated in
/home/dh_zcawna/maydayglow.com/wp-content/themes/Divi/includes/builder/module/helpers/HoverOptions.php
on line
71
Deprecated
: strpos(): Passing null to parameter #1 ($haystack) of type string is deprecated in
/home/dh_zcawna/maydayglow.com/wp-content/themes/Divi/includes/builder/module/helpers/HoverOptions.php
on line
71
Deprecated
: strpos(): Passing null to parameter #1 ($haystack) of type string is deprecated in
/home/dh_zcawna/maydayglow.com/wp-content/themes/Divi/includes/builder/module/helpers/HoverOptions.php
on line
71
Deprecated
: strpos(): Passing null to parameter #1 ($haystack) of type string is deprecated in
/home/dh_zcawna/maydayglow.com/wp-content/themes/Divi/includes/builder/module/helpers/HoverOptions.php
on line
71
Deprecated
: strpos(): Passing null to parameter #1 ($haystack) of type string is deprecated in
/home/dh_zcawna/maydayglow.com/wp-content/themes/Divi/includes/builder/module/helpers/HoverOptions.php
on line
71
Deprecated
: strpos(): Passing null to parameter #1 ($haystack) of type string is deprecated in
/home/dh_zcawna/maydayglow.com/wp-content/themes/Divi/includes/builder/module/helpers/HoverOptions.php
on line
71
Deprecated
: strpos(): Passing null to parameter #1 ($haystack) of type string is deprecated in
/home/dh_zcawna/maydayglow.com/wp-content/themes/Divi/includes/builder/module/helpers/HoverOptions.php
on line
71
Deprecated
: strpos(): Passing null to parameter #1 ($haystack) of type string is deprecated in
/home/dh_zcawna/maydayglow.com/wp-content/themes/Divi/includes/builder/module/helpers/HoverOptions.php
on line
71
Deprecated
: strpos(): Passing null to parameter #1 ($haystack) of type string is deprecated in
/home/dh_zcawna/maydayglow.com/wp-content/themes/Divi/includes/builder/module/helpers/HoverOptions.php
on line
71
Deprecated
: strpos(): Passing null to parameter #1 ($haystack) of type string is deprecated in
/home/dh_zcawna/maydayglow.com/wp-content/themes/Divi/includes/builder/module/helpers/HoverOptions.php
on line
71
Deprecated
: strpos(): Passing null to parameter #1 ($haystack) of type string is deprecated in
/home/dh_zcawna/maydayglow.com/wp-content/themes/Divi/includes/builder/module/helpers/HoverOptions.php
on line
71
Deprecated
: strpos(): Passing null to parameter #1 ($haystack) of type string is deprecated in
/home/dh_zcawna/maydayglow.com/wp-content/themes/Divi/includes/builder/module/helpers/HoverOptions.php
on line
71
Deprecated
: strpos(): Passing null to parameter #1 ($haystack) of type string is deprecated in
/home/dh_zcawna/maydayglow.com/wp-content/themes/Divi/includes/builder/module/helpers/HoverOptions.php
on line
71
Deprecated
: strpos(): Passing null to parameter #1 ($haystack) of type string is deprecated in
/home/dh_zcawna/maydayglow.com/wp-content/themes/Divi/includes/builder/module/helpers/HoverOptions.php
on line
71
Deprecated
: strpos(): Passing null to parameter #1 ($haystack) of type string is deprecated in
/home/dh_zcawna/maydayglow.com/wp-content/themes/Divi/includes/builder/module/helpers/HoverOptions.php
on line
71
Deprecated
: strpos(): Passing null to parameter #1 ($haystack) of type string is deprecated in
/home/dh_zcawna/maydayglow.com/wp-content/themes/Divi/includes/builder/module/helpers/HoverOptions.php
on line
71
Deprecated
: strpos(): Passing null to parameter #1 ($haystack) of type string is deprecated in
/home/dh_zcawna/maydayglow.com/wp-content/themes/Divi/includes/builder/module/helpers/HoverOptions.php
on line
71
Deprecated
: strpos(): Passing null to parameter #1 ($haystack) of type string is deprecated in
/home/dh_zcawna/maydayglow.com/wp-content/themes/Divi/includes/builder/module/helpers/HoverOptions.php
on line
71
Deprecated
: strpos(): Passing null to parameter #1 ($haystack) of type string is deprecated in
/home/dh_zcawna/maydayglow.com/wp-content/themes/Divi/includes/builder/module/helpers/HoverOptions.php
on line
71
Deprecated
: strpos(): Passing null to parameter #1 ($haystack) of type string is deprecated in
/home/dh_zcawna/maydayglow.com/wp-content/themes/Divi/includes/builder/module/helpers/HoverOptions.php
on line
71
Deprecated
: strpos(): Passing null to parameter #1 ($haystack) of type string is deprecated in
/home/dh_zcawna/maydayglow.com/wp-content/themes/Divi/includes/builder/module/helpers/HoverOptions.php
on line
71
Deprecated
: strpos(): Passing null to parameter #1 ($haystack) of type string is deprecated in
/home/dh_zcawna/maydayglow.com/wp-content/themes/Divi/includes/builder/module/helpers/HoverOptions.php
on line
71
Deprecated
: strpos(): Passing null to parameter #1 ($haystack) of type string is deprecated in
/home/dh_zcawna/maydayglow.com/wp-content/themes/Divi/includes/builder/module/helpers/HoverOptions.php
on line
71
Deprecated
: strpos(): Passing null to parameter #1 ($haystack) of type string is deprecated in
/home/dh_zcawna/maydayglow.com/wp-content/themes/Divi/includes/builder/module/helpers/HoverOptions.php
on line
71
Deprecated
: strpos(): Passing null to parameter #1 ($haystack) of type string is deprecated in
/home/dh_zcawna/maydayglow.com/wp-content/themes/Divi/includes/builder/module/helpers/HoverOptions.php
on line
71
Deprecated
: strpos(): Passing null to parameter #1 ($haystack) of type string is deprecated in
/home/dh_zcawna/maydayglow.com/wp-content/themes/Divi/includes/builder/module/helpers/HoverOptions.php
on line
71
Deprecated
: strpos(): Passing null to parameter #1 ($haystack) of type string is deprecated in
/home/dh_zcawna/maydayglow.com/wp-content/themes/Divi/includes/builder/module/helpers/HoverOptions.php
on line
71
Deprecated
: strpos(): Passing null to parameter #1 ($haystack) of type string is deprecated in
/home/dh_zcawna/maydayglow.com/wp-content/themes/Divi/includes/builder/module/helpers/HoverOptions.php
on line
71
Deprecated
: strpos(): Passing null to parameter #1 ($haystack) of type string is deprecated in
/home/dh_zcawna/maydayglow.com/wp-content/themes/Divi/includes/builder/module/helpers/HoverOptions.php
on line
71
Deprecated
: strpos(): Passing null to parameter #1 ($haystack) of type string is deprecated in
/home/dh_zcawna/maydayglow.com/wp-content/themes/Divi/includes/builder/module/helpers/HoverOptions.php
on line
71
Deprecated
: strpos(): Passing null to parameter #1 ($haystack) of type string is deprecated in
/home/dh_zcawna/maydayglow.com/wp-content/themes/Divi/includes/builder/module/helpers/HoverOptions.php
on line
71
Deprecated
: strpos(): Passing null to parameter #1 ($haystack) of type string is deprecated in
/home/dh_zcawna/maydayglow.com/wp-content/themes/Divi/includes/builder/module/helpers/HoverOptions.php
on line
71
Deprecated
: strpos(): Passing null to parameter #1 ($haystack) of type string is deprecated in
/home/dh_zcawna/maydayglow.com/wp-content/themes/Divi/includes/builder/module/helpers/HoverOptions.php
on line
71
Deprecated
: strpos(): Passing null to parameter #1 ($haystack) of type string is deprecated in
/home/dh_zcawna/maydayglow.com/wp-content/themes/Divi/includes/builder/module/helpers/HoverOptions.php
on line
71
Deprecated
: strpos(): Passing null to parameter #1 ($haystack) of type string is deprecated in
/home/dh_zcawna/maydayglow.com/wp-content/themes/Divi/includes/builder/module/helpers/HoverOptions.php
on line
71
Deprecated
: strpos(): Passing null to parameter #1 ($haystack) of type string is deprecated in
/home/dh_zcawna/maydayglow.com/wp-content/themes/Divi/includes/builder/module/helpers/HoverOptions.php
on line
71
Deprecated
: strpos(): Passing null to parameter #1 ($haystack) of type string is deprecated in
/home/dh_zcawna/maydayglow.com/wp-content/themes/Divi/includes/builder/module/helpers/HoverOptions.php
on line
71
Deprecated
: strpos(): Passing null to parameter #1 ($haystack) of type string is deprecated in
/home/dh_zcawna/maydayglow.com/wp-content/themes/Divi/includes/builder/module/helpers/HoverOptions.php
on line
71
Deprecated
: strpos(): Passing null to parameter #1 ($haystack) of type string is deprecated in
/home/dh_zcawna/maydayglow.com/wp-content/themes/Divi/includes/builder/module/helpers/HoverOptions.php
on line
71
Deprecated
: strpos(): Passing null to parameter #1 ($haystack) of type string is deprecated in
/home/dh_zcawna/maydayglow.com/wp-content/themes/Divi/includes/builder/module/helpers/HoverOptions.php
on line
71
Deprecated
: strpos(): Passing null to parameter #1 ($haystack) of type string is deprecated in
/home/dh_zcawna/maydayglow.com/wp-content/themes/Divi/includes/builder/module/helpers/HoverOptions.php
on line
71
Deprecated
: strpos(): Passing null to parameter #1 ($haystack) of type string is deprecated in
/home/dh_zcawna/maydayglow.com/wp-content/themes/Divi/includes/builder/module/helpers/HoverOptions.php
on line
71
Deprecated
: strpos(): Passing null to parameter #1 ($haystack) of type string is deprecated in
/home/dh_zcawna/maydayglow.com/wp-content/themes/Divi/includes/builder/module/helpers/HoverOptions.php
on line
71
Deprecated
: strpos(): Passing null to parameter #1 ($haystack) of type string is deprecated in
/home/dh_zcawna/maydayglow.com/wp-content/themes/Divi/includes/builder/module/helpers/HoverOptions.php
on line
71
Deprecated
: strpos(): Passing null to parameter #1 ($haystack) of type string is deprecated in
/home/dh_zcawna/maydayglow.com/wp-content/themes/Divi/includes/builder/module/helpers/HoverOptions.php
on line
71
Deprecated
: strpos(): Passing null to parameter #1 ($haystack) of type string is deprecated in
/home/dh_zcawna/maydayglow.com/wp-content/themes/Divi/includes/builder/module/helpers/HoverOptions.php
on line
71
Deprecated
: strpos(): Passing null to parameter #1 ($haystack) of type string is deprecated in
/home/dh_zcawna/maydayglow.com/wp-content/themes/Divi/includes/builder/module/helpers/HoverOptions.php
on line
71
Deprecated
: strpos(): Passing null to parameter #1 ($haystack) of type string is deprecated in
/home/dh_zcawna/maydayglow.com/wp-content/themes/Divi/includes/builder/module/helpers/HoverOptions.php
on line
71
Deprecated
: strpos(): Passing null to parameter #1 ($haystack) of type string is deprecated in
/home/dh_zcawna/maydayglow.com/wp-content/themes/Divi/includes/builder/module/helpers/HoverOptions.php
on line
71
Deprecated
: rtrim(): Passing null to parameter #1 ($string) of type string is deprecated in
/home/dh_zcawna/maydayglow.com/wp-content/themes/Divi/includes/builder/class-et-builder-element.php
on line
15982
Deprecated
: strpos(): Passing null to parameter #1 ($haystack) of type string is deprecated in
/home/dh_zcawna/maydayglow.com/wp-content/themes/Divi/includes/builder/module/helpers/HoverOptions.php
on line
71
Deprecated
: strpos(): Passing null to parameter #1 ($haystack) of type string is deprecated in
/home/dh_zcawna/maydayglow.com/wp-content/themes/Divi/includes/builder/module/helpers/HoverOptions.php
on line
71
Deprecated
: strpos(): Passing null to parameter #1 ($haystack) of type string is deprecated in
/home/dh_zcawna/maydayglow.com/wp-content/themes/Divi/includes/builder/module/helpers/HoverOptions.php
on line
71
Deprecated
: strpos(): Passing null to parameter #1 ($haystack) of type string is deprecated in
/home/dh_zcawna/maydayglow.com/wp-content/themes/Divi/includes/builder/module/helpers/HoverOptions.php
on line
71
Deprecated
: strpos(): Passing null to parameter #1 ($haystack) of type string is deprecated in
/home/dh_zcawna/maydayglow.com/wp-content/themes/Divi/includes/builder/module/helpers/HoverOptions.php
on line
71
Deprecated
: strpos(): Passing null to parameter #1 ($haystack) of type string is deprecated in
/home/dh_zcawna/maydayglow.com/wp-content/themes/Divi/includes/builder/module/helpers/HoverOptions.php
on line
71
Deprecated
: strpos(): Passing null to parameter #1 ($haystack) of type string is deprecated in
/home/dh_zcawna/maydayglow.com/wp-content/themes/Divi/includes/builder/module/helpers/HoverOptions.php
on line
71
Deprecated
: strpos(): Passing null to parameter #1 ($haystack) of type string is deprecated in
/home/dh_zcawna/maydayglow.com/wp-content/themes/Divi/includes/builder/module/helpers/HoverOptions.php
on line
71
Deprecated
: strpos(): Passing null to parameter #1 ($haystack) of type string is deprecated in
/home/dh_zcawna/maydayglow.com/wp-content/themes/Divi/includes/builder/module/helpers/HoverOptions.php
on line
71
Deprecated
: strpos(): Passing null to parameter #1 ($haystack) of type string is deprecated in
/home/dh_zcawna/maydayglow.com/wp-content/themes/Divi/includes/builder/module/helpers/HoverOptions.php
on line
71
Deprecated
: strpos(): Passing null to parameter #1 ($haystack) of type string is deprecated in
/home/dh_zcawna/maydayglow.com/wp-content/themes/Divi/includes/builder/module/helpers/HoverOptions.php
on line
71
Deprecated
: strpos(): Passing null to parameter #1 ($haystack) of type string is deprecated in
/home/dh_zcawna/maydayglow.com/wp-content/themes/Divi/includes/builder/module/helpers/HoverOptions.php
on line
71
Deprecated
: strpos(): Passing null to parameter #1 ($haystack) of type string is deprecated in
/home/dh_zcawna/maydayglow.com/wp-content/themes/Divi/includes/builder/module/helpers/HoverOptions.php
on line
71
Deprecated
: strpos(): Passing null to parameter #1 ($haystack) of type string is deprecated in
/home/dh_zcawna/maydayglow.com/wp-content/themes/Divi/includes/builder/module/helpers/HoverOptions.php
on line
71
Deprecated
: strpos(): Passing null to parameter #1 ($haystack) of type string is deprecated in
/home/dh_zcawna/maydayglow.com/wp-content/themes/Divi/includes/builder/module/helpers/HoverOptions.php
on line
71
Deprecated
: strpos(): Passing null to parameter #1 ($haystack) of type string is deprecated in
/home/dh_zcawna/maydayglow.com/wp-content/themes/Divi/includes/builder/module/helpers/HoverOptions.php
on line
71
Deprecated
: strpos(): Passing null to parameter #1 ($haystack) of type string is deprecated in
/home/dh_zcawna/maydayglow.com/wp-content/themes/Divi/includes/builder/module/helpers/HoverOptions.php
on line
71
Deprecated
: strpos(): Passing null to parameter #1 ($haystack) of type string is deprecated in
/home/dh_zcawna/maydayglow.com/wp-content/themes/Divi/includes/builder/module/helpers/HoverOptions.php
on line
71
Deprecated
: strpos(): Passing null to parameter #1 ($haystack) of type string is deprecated in
/home/dh_zcawna/maydayglow.com/wp-content/themes/Divi/includes/builder/module/helpers/HoverOptions.php
on line
71
Deprecated
: strpos(): Passing null to parameter #1 ($haystack) of type string is deprecated in
/home/dh_zcawna/maydayglow.com/wp-content/themes/Divi/includes/builder/module/helpers/HoverOptions.php
on line
71
Deprecated
: strpos(): Passing null to parameter #1 ($haystack) of type string is deprecated in
/home/dh_zcawna/maydayglow.com/wp-content/themes/Divi/includes/builder/module/helpers/HoverOptions.php
on line
71
Deprecated
: strpos(): Passing null to parameter #1 ($haystack) of type string is deprecated in
/home/dh_zcawna/maydayglow.com/wp-content/themes/Divi/includes/builder/module/helpers/HoverOptions.php
on line
71
Deprecated
: strpos(): Passing null to parameter #1 ($haystack) of type string is deprecated in
/home/dh_zcawna/maydayglow.com/wp-content/themes/Divi/includes/builder/module/helpers/HoverOptions.php
on line
71
Deprecated
: strpos(): Passing null to parameter #1 ($haystack) of type string is deprecated in
/home/dh_zcawna/maydayglow.com/wp-content/themes/Divi/includes/builder/module/helpers/HoverOptions.php
on line
71
Deprecated
: strpos(): Passing null to parameter #1 ($haystack) of type string is deprecated in
/home/dh_zcawna/maydayglow.com/wp-content/themes/Divi/includes/builder/module/helpers/HoverOptions.php
on line
71
Deprecated
: strpos(): Passing null to parameter #1 ($haystack) of type string is deprecated in
/home/dh_zcawna/maydayglow.com/wp-content/themes/Divi/includes/builder/module/helpers/HoverOptions.php
on line
71
Deprecated
: strpos(): Passing null to parameter #1 ($haystack) of type string is deprecated in
/home/dh_zcawna/maydayglow.com/wp-content/themes/Divi/includes/builder/module/helpers/HoverOptions.php
on line
71
Deprecated
: strpos(): Passing null to parameter #1 ($haystack) of type string is deprecated in
/home/dh_zcawna/maydayglow.com/wp-content/themes/Divi/includes/builder/module/helpers/HoverOptions.php
on line
71
Deprecated
: strpos(): Passing null to parameter #1 ($haystack) of type string is deprecated in
/home/dh_zcawna/maydayglow.com/wp-content/themes/Divi/includes/builder/module/helpers/HoverOptions.php
on line
71
Deprecated
: strpos(): Passing null to parameter #1 ($haystack) of type string is deprecated in
/home/dh_zcawna/maydayglow.com/wp-content/themes/Divi/includes/builder/module/helpers/HoverOptions.php
on line
71
Deprecated
: strpos(): Passing null to parameter #1 ($haystack) of type string is deprecated in
/home/dh_zcawna/maydayglow.com/wp-content/themes/Divi/includes/builder/module/helpers/HoverOptions.php
on line
71
Deprecated
: strpos(): Passing null to parameter #1 ($haystack) of type string is deprecated in
/home/dh_zcawna/maydayglow.com/wp-content/themes/Divi/includes/builder/module/helpers/HoverOptions.php
on line
71
Deprecated
: strpos(): Passing null to parameter #1 ($haystack) of type string is deprecated in
/home/dh_zcawna/maydayglow.com/wp-content/themes/Divi/includes/builder/module/helpers/HoverOptions.php
on line
71
Deprecated
: strpos(): Passing null to parameter #1 ($haystack) of type string is deprecated in
/home/dh_zcawna/maydayglow.com/wp-content/themes/Divi/includes/builder/module/helpers/HoverOptions.php
on line
71
Deprecated
: strpos(): Passing null to parameter #1 ($haystack) of type string is deprecated in
/home/dh_zcawna/maydayglow.com/wp-content/themes/Divi/includes/builder/module/helpers/HoverOptions.php
on line
71
Deprecated
: strpos(): Passing null to parameter #1 ($haystack) of type string is deprecated in
/home/dh_zcawna/maydayglow.com/wp-content/themes/Divi/includes/builder/module/helpers/HoverOptions.php
on line
71
Deprecated
: strpos(): Passing null to parameter #1 ($haystack) of type string is deprecated in
/home/dh_zcawna/maydayglow.com/wp-content/themes/Divi/includes/builder/module/helpers/HoverOptions.php
on line
71
Deprecated
: strpos(): Passing null to parameter #1 ($haystack) of type string is deprecated in
/home/dh_zcawna/maydayglow.com/wp-content/themes/Divi/includes/builder/module/helpers/HoverOptions.php
on line
71
Deprecated
: strpos(): Passing null to parameter #1 ($haystack) of type string is deprecated in
/home/dh_zcawna/maydayglow.com/wp-content/themes/Divi/includes/builder/module/helpers/HoverOptions.php
on line
71
Deprecated
: strpos(): Passing null to parameter #1 ($haystack) of type string is deprecated in
/home/dh_zcawna/maydayglow.com/wp-content/themes/Divi/includes/builder/module/helpers/HoverOptions.php
on line
71
Deprecated
: strpos(): Passing null to parameter #1 ($haystack) of type string is deprecated in
/home/dh_zcawna/maydayglow.com/wp-content/themes/Divi/includes/builder/module/helpers/HoverOptions.php
on line
71
Deprecated
: strpos(): Passing null to parameter #1 ($haystack) of type string is deprecated in
/home/dh_zcawna/maydayglow.com/wp-content/themes/Divi/includes/builder/module/helpers/HoverOptions.php
on line
71
Deprecated
: strpos(): Passing null to parameter #1 ($haystack) of type string is deprecated in
/home/dh_zcawna/maydayglow.com/wp-content/themes/Divi/includes/builder/module/helpers/HoverOptions.php
on line
71
Deprecated
: strpos(): Passing null to parameter #1 ($haystack) of type string is deprecated in
/home/dh_zcawna/maydayglow.com/wp-content/themes/Divi/includes/builder/module/helpers/HoverOptions.php
on line
71
Deprecated
: strpos(): Passing null to parameter #1 ($haystack) of type string is deprecated in
/home/dh_zcawna/maydayglow.com/wp-content/themes/Divi/includes/builder/module/helpers/HoverOptions.php
on line
71
Deprecated
: strpos(): Passing null to parameter #1 ($haystack) of type string is deprecated in
/home/dh_zcawna/maydayglow.com/wp-content/themes/Divi/includes/builder/module/helpers/HoverOptions.php
on line
71
Deprecated
: strpos(): Passing null to parameter #1 ($haystack) of type string is deprecated in
/home/dh_zcawna/maydayglow.com/wp-content/themes/Divi/includes/builder/module/helpers/HoverOptions.php
on line
71
Deprecated
: strpos(): Passing null to parameter #1 ($haystack) of type string is deprecated in
/home/dh_zcawna/maydayglow.com/wp-content/themes/Divi/includes/builder/module/helpers/HoverOptions.php
on line
71
Deprecated
: strpos(): Passing null to parameter #1 ($haystack) of type string is deprecated in
/home/dh_zcawna/maydayglow.com/wp-content/themes/Divi/includes/builder/module/helpers/HoverOptions.php
on line
71
Deprecated
: strpos(): Passing null to parameter #1 ($haystack) of type string is deprecated in
/home/dh_zcawna/maydayglow.com/wp-content/themes/Divi/includes/builder/module/helpers/HoverOptions.php
on line
71
Deprecated
: strpos(): Passing null to parameter #1 ($haystack) of type string is deprecated in
/home/dh_zcawna/maydayglow.com/wp-content/themes/Divi/includes/builder/module/helpers/HoverOptions.php
on line
71
Deprecated
: strpos(): Passing null to parameter #1 ($haystack) of type string is deprecated in
/home/dh_zcawna/maydayglow.com/wp-content/themes/Divi/includes/builder/module/helpers/HoverOptions.php
on line
71
Deprecated
: strpos(): Passing null to parameter #1 ($haystack) of type string is deprecated in
/home/dh_zcawna/maydayglow.com/wp-content/themes/Divi/includes/builder/module/helpers/HoverOptions.php
on line
71
Deprecated
: strpos(): Passing null to parameter #1 ($haystack) of type string is deprecated in
/home/dh_zcawna/maydayglow.com/wp-content/themes/Divi/includes/builder/module/helpers/HoverOptions.php
on line
71
Deprecated
: strpos(): Passing null to parameter #1 ($haystack) of type string is deprecated in
/home/dh_zcawna/maydayglow.com/wp-content/themes/Divi/includes/builder/module/helpers/HoverOptions.php
on line
71
Deprecated
: strpos(): Passing null to parameter #1 ($haystack) of type string is deprecated in
/home/dh_zcawna/maydayglow.com/wp-content/themes/Divi/includes/builder/module/helpers/HoverOptions.php
on line
71
Deprecated
: strpos(): Passing null to parameter #1 ($haystack) of type string is deprecated in
/home/dh_zcawna/maydayglow.com/wp-content/themes/Divi/includes/builder/module/helpers/HoverOptions.php
on line
71
Deprecated
: strpos(): Passing null to parameter #1 ($haystack) of type string is deprecated in
/home/dh_zcawna/maydayglow.com/wp-content/themes/Divi/includes/builder/module/helpers/HoverOptions.php
on line
71
Deprecated
: strpos(): Passing null to parameter #1 ($haystack) of type string is deprecated in
/home/dh_zcawna/maydayglow.com/wp-content/themes/Divi/includes/builder/module/helpers/HoverOptions.php
on line
71
Deprecated
: strpos(): Passing null to parameter #1 ($haystack) of type string is deprecated in
/home/dh_zcawna/maydayglow.com/wp-content/themes/Divi/includes/builder/module/helpers/HoverOptions.php
on line
71
Deprecated
: strpos(): Passing null to parameter #1 ($haystack) of type string is deprecated in
/home/dh_zcawna/maydayglow.com/wp-content/themes/Divi/includes/builder/module/helpers/HoverOptions.php
on line
71
Deprecated
: strpos(): Passing null to parameter #1 ($haystack) of type string is deprecated in
/home/dh_zcawna/maydayglow.com/wp-content/themes/Divi/includes/builder/module/helpers/HoverOptions.php
on line
71
Deprecated
: strpos(): Passing null to parameter #1 ($haystack) of type string is deprecated in
/home/dh_zcawna/maydayglow.com/wp-content/themes/Divi/includes/builder/module/helpers/HoverOptions.php
on line
71
Deprecated
: strpos(): Passing null to parameter #1 ($haystack) of type string is deprecated in
/home/dh_zcawna/maydayglow.com/wp-content/themes/Divi/includes/builder/module/helpers/HoverOptions.php
on line
71
Deprecated
: strpos(): Passing null to parameter #1 ($haystack) of type string is deprecated in
/home/dh_zcawna/maydayglow.com/wp-content/themes/Divi/includes/builder/module/helpers/HoverOptions.php
on line
71
Deprecated
: strpos(): Passing null to parameter #1 ($haystack) of type string is deprecated in
/home/dh_zcawna/maydayglow.com/wp-content/themes/Divi/includes/builder/module/helpers/HoverOptions.php
on line
71
Deprecated
: strpos(): Passing null to parameter #1 ($haystack) of type string is deprecated in
/home/dh_zcawna/maydayglow.com/wp-content/themes/Divi/includes/builder/module/helpers/HoverOptions.php
on line
71
Deprecated
: strpos(): Passing null to parameter #1 ($haystack) of type string is deprecated in
/home/dh_zcawna/maydayglow.com/wp-content/themes/Divi/includes/builder/module/helpers/HoverOptions.php
on line
71
Deprecated
: strpos(): Passing null to parameter #1 ($haystack) of type string is deprecated in
/home/dh_zcawna/maydayglow.com/wp-content/themes/Divi/includes/builder/module/helpers/HoverOptions.php
on line
71
Deprecated
: strpos(): Passing null to parameter #1 ($haystack) of type string is deprecated in
/home/dh_zcawna/maydayglow.com/wp-content/themes/Divi/includes/builder/module/helpers/HoverOptions.php
on line
71
Deprecated
: strpos(): Passing null to parameter #1 ($haystack) of type string is deprecated in
/home/dh_zcawna/maydayglow.com/wp-content/themes/Divi/includes/builder/module/helpers/HoverOptions.php
on line
71
Deprecated
: strpos(): Passing null to parameter #1 ($haystack) of type string is deprecated in
/home/dh_zcawna/maydayglow.com/wp-content/themes/Divi/includes/builder/module/helpers/HoverOptions.php
on line
71
Deprecated
: strpos(): Passing null to parameter #1 ($haystack) of type string is deprecated in
/home/dh_zcawna/maydayglow.com/wp-content/themes/Divi/includes/builder/module/helpers/HoverOptions.php
on line
71
Deprecated
: strpos(): Passing null to parameter #1 ($haystack) of type string is deprecated in
/home/dh_zcawna/maydayglow.com/wp-content/themes/Divi/includes/builder/module/helpers/HoverOptions.php
on line
71
Deprecated
: strpos(): Passing null to parameter #1 ($haystack) of type string is deprecated in
/home/dh_zcawna/maydayglow.com/wp-content/themes/Divi/includes/builder/module/helpers/HoverOptions.php
on line
71
Deprecated
: strpos(): Passing null to parameter #1 ($haystack) of type string is deprecated in
/home/dh_zcawna/maydayglow.com/wp-content/themes/Divi/includes/builder/module/helpers/HoverOptions.php
on line
71
Deprecated
: strpos(): Passing null to parameter #1 ($haystack) of type string is deprecated in
/home/dh_zcawna/maydayglow.com/wp-content/themes/Divi/includes/builder/module/helpers/HoverOptions.php
on line
71
Deprecated
: strpos(): Passing null to parameter #1 ($haystack) of type string is deprecated in
/home/dh_zcawna/maydayglow.com/wp-content/themes/Divi/includes/builder/module/helpers/HoverOptions.php
on line
71
Deprecated
: strpos(): Passing null to parameter #1 ($haystack) of type string is deprecated in
/home/dh_zcawna/maydayglow.com/wp-content/themes/Divi/includes/builder/module/helpers/HoverOptions.php
on line
71
Deprecated
: strpos(): Passing null to parameter #1 ($haystack) of type string is deprecated in
/home/dh_zcawna/maydayglow.com/wp-content/themes/Divi/includes/builder/module/helpers/HoverOptions.php
on line
71
Deprecated
: strpos(): Passing null to parameter #1 ($haystack) of type string is deprecated in
/home/dh_zcawna/maydayglow.com/wp-content/themes/Divi/includes/builder/module/helpers/HoverOptions.php
on line
71
Deprecated
: strpos(): Passing null to parameter #1 ($haystack) of type string is deprecated in
/home/dh_zcawna/maydayglow.com/wp-content/themes/Divi/includes/builder/module/helpers/HoverOptions.php
on line
71
Deprecated
: strpos(): Passing null to parameter #1 ($haystack) of type string is deprecated in
/home/dh_zcawna/maydayglow.com/wp-content/themes/Divi/includes/builder/module/helpers/HoverOptions.php
on line
71
Deprecated
: strpos(): Passing null to parameter #1 ($haystack) of type string is deprecated in
/home/dh_zcawna/maydayglow.com/wp-content/themes/Divi/includes/builder/module/helpers/HoverOptions.php
on line
71
Deprecated
: strpos(): Passing null to parameter #1 ($haystack) of type string is deprecated in
/home/dh_zcawna/maydayglow.com/wp-content/themes/Divi/includes/builder/module/helpers/HoverOptions.php
on line
71
Deprecated
: strpos(): Passing null to parameter #1 ($haystack) of type string is deprecated in
/home/dh_zcawna/maydayglow.com/wp-content/themes/Divi/includes/builder/module/helpers/HoverOptions.php
on line
71
Deprecated
: strpos(): Passing null to parameter #1 ($haystack) of type string is deprecated in
/home/dh_zcawna/maydayglow.com/wp-content/themes/Divi/includes/builder/module/helpers/HoverOptions.php
on line
71
Deprecated
: strpos(): Passing null to parameter #1 ($haystack) of type string is deprecated in
/home/dh_zcawna/maydayglow.com/wp-content/themes/Divi/includes/builder/module/helpers/HoverOptions.php
on line
71
Deprecated
: strpos(): Passing null to parameter #1 ($haystack) of type string is deprecated in
/home/dh_zcawna/maydayglow.com/wp-content/themes/Divi/includes/builder/module/helpers/HoverOptions.php
on line
71
Deprecated
: strpos(): Passing null to parameter #1 ($haystack) of type string is deprecated in
/home/dh_zcawna/maydayglow.com/wp-content/themes/Divi/includes/builder/module/helpers/HoverOptions.php
on line
71
Deprecated
: strpos(): Passing null to parameter #1 ($haystack) of type string is deprecated in
/home/dh_zcawna/maydayglow.com/wp-content/themes/Divi/includes/builder/module/helpers/HoverOptions.php
on line
71
Deprecated
: strpos(): Passing null to parameter #1 ($haystack) of type string is deprecated in
/home/dh_zcawna/maydayglow.com/wp-content/themes/Divi/includes/builder/module/helpers/HoverOptions.php
on line
71
Deprecated
: rtrim(): Passing null to parameter #1 ($string) of type string is deprecated in
/home/dh_zcawna/maydayglow.com/wp-content/themes/Divi/includes/builder/class-et-builder-element.php
on line
15982
Deprecated
: strpos(): Passing null to parameter #1 ($haystack) of type string is deprecated in
/home/dh_zcawna/maydayglow.com/wp-content/themes/Divi/includes/builder/module/helpers/HoverOptions.php
on line
71
Deprecated
: strpos(): Passing null to parameter #1 ($haystack) of type string is deprecated in
/home/dh_zcawna/maydayglow.com/wp-content/themes/Divi/includes/builder/module/helpers/HoverOptions.php
on line
71
Deprecated
: strpos(): Passing null to parameter #1 ($haystack) of type string is deprecated in
/home/dh_zcawna/maydayglow.com/wp-content/themes/Divi/includes/builder/module/helpers/HoverOptions.php
on line
71
Deprecated
: strpos(): Passing null to parameter #1 ($haystack) of type string is deprecated in
/home/dh_zcawna/maydayglow.com/wp-content/themes/Divi/includes/builder/module/helpers/HoverOptions.php
on line
71
Deprecated
: strpos(): Passing null to parameter #1 ($haystack) of type string is deprecated in
/home/dh_zcawna/maydayglow.com/wp-content/themes/Divi/includes/builder/module/helpers/HoverOptions.php
on line
71
Deprecated
: strpos(): Passing null to parameter #1 ($haystack) of type string is deprecated in
/home/dh_zcawna/maydayglow.com/wp-content/themes/Divi/includes/builder/module/helpers/HoverOptions.php
on line
71
Deprecated
: strpos(): Passing null to parameter #1 ($haystack) of type string is deprecated in
/home/dh_zcawna/maydayglow.com/wp-content/themes/Divi/includes/builder/module/helpers/HoverOptions.php
on line
71
Deprecated
: strpos(): Passing null to parameter #1 ($haystack) of type string is deprecated in
/home/dh_zcawna/maydayglow.com/wp-content/themes/Divi/includes/builder/module/helpers/HoverOptions.php
on line
71
Deprecated
: strpos(): Passing null to parameter #1 ($haystack) of type string is deprecated in
/home/dh_zcawna/maydayglow.com/wp-content/themes/Divi/includes/builder/module/helpers/HoverOptions.php
on line
71
Deprecated
: strpos(): Passing null to parameter #1 ($haystack) of type string is deprecated in
/home/dh_zcawna/maydayglow.com/wp-content/themes/Divi/includes/builder/module/helpers/HoverOptions.php
on line
71
Deprecated
: strpos(): Passing null to parameter #1 ($haystack) of type string is deprecated in
/home/dh_zcawna/maydayglow.com/wp-content/themes/Divi/includes/builder/module/helpers/HoverOptions.php
on line
71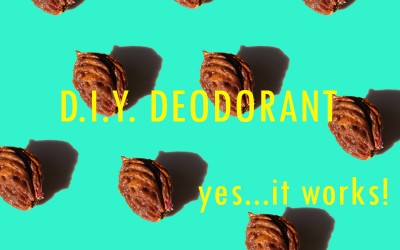 Deprecated
: strpos(): Passing null to parameter #1 ($haystack) of type string is deprecated in
/home/dh_zcawna/maydayglow.com/wp-content/themes/Divi/includes/builder/module/helpers/HoverOptions.php
on line
71
It just kills me when I have to spend money on gas, laundry, or deodorant. And while I did find an effective natural deodorant, Soapwalla, (read about this and the danger of most deos here) it's $14 bucks a pop and I've been trying to balance my beauty splurges...
Deprecated
: strpos(): Passing null to parameter #1 ($haystack) of type string is deprecated in
/home/dh_zcawna/maydayglow.com/wp-content/themes/Divi/includes/builder/module/helpers/HoverOptions.php
on line
71
read more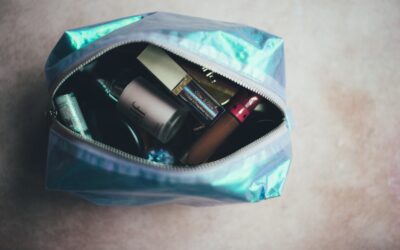 The chemicals that we are exposed to over a lifetime can accumulate in the blood and breast tissue, affecting everything from hormone levels to reproductive wellness, and is especially harmful to children. Clean cosmetic advocates are concerned about what the...
read more
Deprecated
: strpos(): Passing null to parameter #1 ($haystack) of type string is deprecated in
/home/dh_zcawna/maydayglow.com/wp-content/themes/Divi/includes/builder/module/helpers/HoverOptions.php
on line
71