Deprecated
: strpos(): Passing null to parameter #1 ($haystack) of type string is deprecated in
/home/dh_zcawna/maydayglow.com/wp-content/themes/Divi/includes/builder/module/helpers/HoverOptions.php
on line
71
Deprecated
: strpos(): Passing null to parameter #1 ($haystack) of type string is deprecated in
/home/dh_zcawna/maydayglow.com/wp-content/themes/Divi/includes/builder/module/helpers/HoverOptions.php
on line
71
Deprecated
: strpos(): Passing null to parameter #1 ($haystack) of type string is deprecated in
/home/dh_zcawna/maydayglow.com/wp-content/themes/Divi/includes/builder/module/helpers/HoverOptions.php
on line
71
Deprecated
: strpos(): Passing null to parameter #1 ($haystack) of type string is deprecated in
/home/dh_zcawna/maydayglow.com/wp-content/themes/Divi/includes/builder/module/helpers/HoverOptions.php
on line
71
Deprecated
: strpos(): Passing null to parameter #1 ($haystack) of type string is deprecated in
/home/dh_zcawna/maydayglow.com/wp-content/themes/Divi/includes/builder/module/helpers/HoverOptions.php
on line
71
Deprecated
: strpos(): Passing null to parameter #1 ($haystack) of type string is deprecated in
/home/dh_zcawna/maydayglow.com/wp-content/themes/Divi/includes/builder/module/helpers/HoverOptions.php
on line
71
Deprecated
: strpos(): Passing null to parameter #1 ($haystack) of type string is deprecated in
/home/dh_zcawna/maydayglow.com/wp-content/themes/Divi/includes/builder/module/helpers/HoverOptions.php
on line
71
Deprecated
: strpos(): Passing null to parameter #1 ($haystack) of type string is deprecated in
/home/dh_zcawna/maydayglow.com/wp-content/themes/Divi/includes/builder/module/helpers/HoverOptions.php
on line
71
Deprecated
: strpos(): Passing null to parameter #1 ($haystack) of type string is deprecated in
/home/dh_zcawna/maydayglow.com/wp-content/themes/Divi/includes/builder/module/helpers/HoverOptions.php
on line
71
Deprecated
: strpos(): Passing null to parameter #1 ($haystack) of type string is deprecated in
/home/dh_zcawna/maydayglow.com/wp-content/themes/Divi/includes/builder/module/helpers/HoverOptions.php
on line
71
Deprecated
: strpos(): Passing null to parameter #1 ($haystack) of type string is deprecated in
/home/dh_zcawna/maydayglow.com/wp-content/themes/Divi/includes/builder/module/helpers/HoverOptions.php
on line
71
Deprecated
: strpos(): Passing null to parameter #1 ($haystack) of type string is deprecated in
/home/dh_zcawna/maydayglow.com/wp-content/themes/Divi/includes/builder/module/helpers/HoverOptions.php
on line
71
Deprecated
: strpos(): Passing null to parameter #1 ($haystack) of type string is deprecated in
/home/dh_zcawna/maydayglow.com/wp-content/themes/Divi/includes/builder/module/helpers/HoverOptions.php
on line
71
Deprecated
: strpos(): Passing null to parameter #1 ($haystack) of type string is deprecated in
/home/dh_zcawna/maydayglow.com/wp-content/themes/Divi/includes/builder/module/helpers/HoverOptions.php
on line
71
Deprecated
: strpos(): Passing null to parameter #1 ($haystack) of type string is deprecated in
/home/dh_zcawna/maydayglow.com/wp-content/themes/Divi/includes/builder/module/helpers/HoverOptions.php
on line
71
Deprecated
: strpos(): Passing null to parameter #1 ($haystack) of type string is deprecated in
/home/dh_zcawna/maydayglow.com/wp-content/themes/Divi/includes/builder/module/helpers/HoverOptions.php
on line
71
Deprecated
: strpos(): Passing null to parameter #1 ($haystack) of type string is deprecated in
/home/dh_zcawna/maydayglow.com/wp-content/themes/Divi/includes/builder/module/helpers/HoverOptions.php
on line
71
Deprecated
: strpos(): Passing null to parameter #1 ($haystack) of type string is deprecated in
/home/dh_zcawna/maydayglow.com/wp-content/themes/Divi/includes/builder/module/helpers/HoverOptions.php
on line
71
Deprecated
: strpos(): Passing null to parameter #1 ($haystack) of type string is deprecated in
/home/dh_zcawna/maydayglow.com/wp-content/themes/Divi/includes/builder/module/helpers/HoverOptions.php
on line
71
Deprecated
: strpos(): Passing null to parameter #1 ($haystack) of type string is deprecated in
/home/dh_zcawna/maydayglow.com/wp-content/themes/Divi/includes/builder/module/helpers/HoverOptions.php
on line
71
Deprecated
: strpos(): Passing null to parameter #1 ($haystack) of type string is deprecated in
/home/dh_zcawna/maydayglow.com/wp-content/themes/Divi/includes/builder/module/helpers/HoverOptions.php
on line
71
Deprecated
: strpos(): Passing null to parameter #1 ($haystack) of type string is deprecated in
/home/dh_zcawna/maydayglow.com/wp-content/themes/Divi/includes/builder/module/helpers/HoverOptions.php
on line
71
Deprecated
: strpos(): Passing null to parameter #1 ($haystack) of type string is deprecated in
/home/dh_zcawna/maydayglow.com/wp-content/themes/Divi/includes/builder/module/helpers/HoverOptions.php
on line
71
Deprecated
: strpos(): Passing null to parameter #1 ($haystack) of type string is deprecated in
/home/dh_zcawna/maydayglow.com/wp-content/themes/Divi/includes/builder/module/helpers/HoverOptions.php
on line
71
Deprecated
: strpos(): Passing null to parameter #1 ($haystack) of type string is deprecated in
/home/dh_zcawna/maydayglow.com/wp-content/themes/Divi/includes/builder/module/helpers/HoverOptions.php
on line
71
Deprecated
: strpos(): Passing null to parameter #1 ($haystack) of type string is deprecated in
/home/dh_zcawna/maydayglow.com/wp-content/themes/Divi/includes/builder/module/helpers/HoverOptions.php
on line
71
Deprecated
: strpos(): Passing null to parameter #1 ($haystack) of type string is deprecated in
/home/dh_zcawna/maydayglow.com/wp-content/themes/Divi/includes/builder/module/helpers/HoverOptions.php
on line
71
Deprecated
: strpos(): Passing null to parameter #1 ($haystack) of type string is deprecated in
/home/dh_zcawna/maydayglow.com/wp-content/themes/Divi/includes/builder/module/helpers/HoverOptions.php
on line
71
Deprecated
: strpos(): Passing null to parameter #1 ($haystack) of type string is deprecated in
/home/dh_zcawna/maydayglow.com/wp-content/themes/Divi/includes/builder/module/helpers/HoverOptions.php
on line
71
Deprecated
: strpos(): Passing null to parameter #1 ($haystack) of type string is deprecated in
/home/dh_zcawna/maydayglow.com/wp-content/themes/Divi/includes/builder/module/helpers/HoverOptions.php
on line
71
Deprecated
: strpos(): Passing null to parameter #1 ($haystack) of type string is deprecated in
/home/dh_zcawna/maydayglow.com/wp-content/themes/Divi/includes/builder/module/helpers/HoverOptions.php
on line
71
Deprecated
: strpos(): Passing null to parameter #1 ($haystack) of type string is deprecated in
/home/dh_zcawna/maydayglow.com/wp-content/themes/Divi/includes/builder/module/helpers/HoverOptions.php
on line
71
Deprecated
: strpos(): Passing null to parameter #1 ($haystack) of type string is deprecated in
/home/dh_zcawna/maydayglow.com/wp-content/themes/Divi/includes/builder/module/helpers/HoverOptions.php
on line
71
Deprecated
: strpos(): Passing null to parameter #1 ($haystack) of type string is deprecated in
/home/dh_zcawna/maydayglow.com/wp-content/themes/Divi/includes/builder/module/helpers/HoverOptions.php
on line
71
Deprecated
: strpos(): Passing null to parameter #1 ($haystack) of type string is deprecated in
/home/dh_zcawna/maydayglow.com/wp-content/themes/Divi/includes/builder/module/helpers/HoverOptions.php
on line
71
Deprecated
: strpos(): Passing null to parameter #1 ($haystack) of type string is deprecated in
/home/dh_zcawna/maydayglow.com/wp-content/themes/Divi/includes/builder/module/helpers/HoverOptions.php
on line
71
Deprecated
: strpos(): Passing null to parameter #1 ($haystack) of type string is deprecated in
/home/dh_zcawna/maydayglow.com/wp-content/themes/Divi/includes/builder/module/helpers/HoverOptions.php
on line
71
Deprecated
: strpos(): Passing null to parameter #1 ($haystack) of type string is deprecated in
/home/dh_zcawna/maydayglow.com/wp-content/themes/Divi/includes/builder/module/helpers/HoverOptions.php
on line
71
Deprecated
: strpos(): Passing null to parameter #1 ($haystack) of type string is deprecated in
/home/dh_zcawna/maydayglow.com/wp-content/themes/Divi/includes/builder/module/helpers/HoverOptions.php
on line
71
Deprecated
: strpos(): Passing null to parameter #1 ($haystack) of type string is deprecated in
/home/dh_zcawna/maydayglow.com/wp-content/themes/Divi/includes/builder/module/helpers/HoverOptions.php
on line
71
Deprecated
: strpos(): Passing null to parameter #1 ($haystack) of type string is deprecated in
/home/dh_zcawna/maydayglow.com/wp-content/themes/Divi/includes/builder/module/helpers/HoverOptions.php
on line
71
Deprecated
: strpos(): Passing null to parameter #1 ($haystack) of type string is deprecated in
/home/dh_zcawna/maydayglow.com/wp-content/themes/Divi/includes/builder/module/helpers/HoverOptions.php
on line
71
Deprecated
: strpos(): Passing null to parameter #1 ($haystack) of type string is deprecated in
/home/dh_zcawna/maydayglow.com/wp-content/themes/Divi/includes/builder/module/helpers/HoverOptions.php
on line
71
Deprecated
: strpos(): Passing null to parameter #1 ($haystack) of type string is deprecated in
/home/dh_zcawna/maydayglow.com/wp-content/themes/Divi/includes/builder/module/helpers/HoverOptions.php
on line
71
Deprecated
: strpos(): Passing null to parameter #1 ($haystack) of type string is deprecated in
/home/dh_zcawna/maydayglow.com/wp-content/themes/Divi/includes/builder/module/helpers/HoverOptions.php
on line
71
Deprecated
: strpos(): Passing null to parameter #1 ($haystack) of type string is deprecated in
/home/dh_zcawna/maydayglow.com/wp-content/themes/Divi/includes/builder/module/helpers/HoverOptions.php
on line
71
Deprecated
: strpos(): Passing null to parameter #1 ($haystack) of type string is deprecated in
/home/dh_zcawna/maydayglow.com/wp-content/themes/Divi/includes/builder/module/helpers/HoverOptions.php
on line
71
Deprecated
: strpos(): Passing null to parameter #1 ($haystack) of type string is deprecated in
/home/dh_zcawna/maydayglow.com/wp-content/themes/Divi/includes/builder/module/helpers/HoverOptions.php
on line
71
Deprecated
: strpos(): Passing null to parameter #1 ($haystack) of type string is deprecated in
/home/dh_zcawna/maydayglow.com/wp-content/themes/Divi/includes/builder/module/helpers/HoverOptions.php
on line
71
Deprecated
: strpos(): Passing null to parameter #1 ($haystack) of type string is deprecated in
/home/dh_zcawna/maydayglow.com/wp-content/themes/Divi/includes/builder/module/helpers/HoverOptions.php
on line
71
Deprecated
: strpos(): Passing null to parameter #1 ($haystack) of type string is deprecated in
/home/dh_zcawna/maydayglow.com/wp-content/themes/Divi/includes/builder/module/helpers/HoverOptions.php
on line
71
Deprecated
: strpos(): Passing null to parameter #1 ($haystack) of type string is deprecated in
/home/dh_zcawna/maydayglow.com/wp-content/themes/Divi/includes/builder/module/helpers/HoverOptions.php
on line
71
Deprecated
: strpos(): Passing null to parameter #1 ($haystack) of type string is deprecated in
/home/dh_zcawna/maydayglow.com/wp-content/themes/Divi/includes/builder/module/helpers/HoverOptions.php
on line
71
Deprecated
: strpos(): Passing null to parameter #1 ($haystack) of type string is deprecated in
/home/dh_zcawna/maydayglow.com/wp-content/themes/Divi/includes/builder/module/helpers/HoverOptions.php
on line
71
Deprecated
: strpos(): Passing null to parameter #1 ($haystack) of type string is deprecated in
/home/dh_zcawna/maydayglow.com/wp-content/themes/Divi/includes/builder/module/helpers/HoverOptions.php
on line
71
Deprecated
: strpos(): Passing null to parameter #1 ($haystack) of type string is deprecated in
/home/dh_zcawna/maydayglow.com/wp-content/themes/Divi/includes/builder/module/helpers/HoverOptions.php
on line
71
Deprecated
: strpos(): Passing null to parameter #1 ($haystack) of type string is deprecated in
/home/dh_zcawna/maydayglow.com/wp-content/themes/Divi/includes/builder/module/helpers/HoverOptions.php
on line
71
Deprecated
: strpos(): Passing null to parameter #1 ($haystack) of type string is deprecated in
/home/dh_zcawna/maydayglow.com/wp-content/themes/Divi/includes/builder/module/helpers/HoverOptions.php
on line
71
Deprecated
: strpos(): Passing null to parameter #1 ($haystack) of type string is deprecated in
/home/dh_zcawna/maydayglow.com/wp-content/themes/Divi/includes/builder/module/helpers/HoverOptions.php
on line
71
Deprecated
: strpos(): Passing null to parameter #1 ($haystack) of type string is deprecated in
/home/dh_zcawna/maydayglow.com/wp-content/themes/Divi/includes/builder/module/helpers/HoverOptions.php
on line
71
Deprecated
: rtrim(): Passing null to parameter #1 ($string) of type string is deprecated in
/home/dh_zcawna/maydayglow.com/wp-content/themes/Divi/includes/builder/class-et-builder-element.php
on line
15982
Deprecated
: strpos(): Passing null to parameter #1 ($haystack) of type string is deprecated in
/home/dh_zcawna/maydayglow.com/wp-content/themes/Divi/includes/builder/module/helpers/HoverOptions.php
on line
71
Deprecated
: strpos(): Passing null to parameter #1 ($haystack) of type string is deprecated in
/home/dh_zcawna/maydayglow.com/wp-content/themes/Divi/includes/builder/module/helpers/HoverOptions.php
on line
71
Deprecated
: strpos(): Passing null to parameter #1 ($haystack) of type string is deprecated in
/home/dh_zcawna/maydayglow.com/wp-content/themes/Divi/includes/builder/module/helpers/HoverOptions.php
on line
71
Deprecated
: strpos(): Passing null to parameter #1 ($haystack) of type string is deprecated in
/home/dh_zcawna/maydayglow.com/wp-content/themes/Divi/includes/builder/module/helpers/HoverOptions.php
on line
71
Deprecated
: strpos(): Passing null to parameter #1 ($haystack) of type string is deprecated in
/home/dh_zcawna/maydayglow.com/wp-content/themes/Divi/includes/builder/module/helpers/HoverOptions.php
on line
71
Deprecated
: strpos(): Passing null to parameter #1 ($haystack) of type string is deprecated in
/home/dh_zcawna/maydayglow.com/wp-content/themes/Divi/includes/builder/module/helpers/HoverOptions.php
on line
71
Deprecated
: strpos(): Passing null to parameter #1 ($haystack) of type string is deprecated in
/home/dh_zcawna/maydayglow.com/wp-content/themes/Divi/includes/builder/module/helpers/HoverOptions.php
on line
71
Deprecated
: strpos(): Passing null to parameter #1 ($haystack) of type string is deprecated in
/home/dh_zcawna/maydayglow.com/wp-content/themes/Divi/includes/builder/module/helpers/HoverOptions.php
on line
71
Deprecated
: strpos(): Passing null to parameter #1 ($haystack) of type string is deprecated in
/home/dh_zcawna/maydayglow.com/wp-content/themes/Divi/includes/builder/module/helpers/HoverOptions.php
on line
71
Deprecated
: strpos(): Passing null to parameter #1 ($haystack) of type string is deprecated in
/home/dh_zcawna/maydayglow.com/wp-content/themes/Divi/includes/builder/module/helpers/HoverOptions.php
on line
71
Deprecated
: strpos(): Passing null to parameter #1 ($haystack) of type string is deprecated in
/home/dh_zcawna/maydayglow.com/wp-content/themes/Divi/includes/builder/module/helpers/HoverOptions.php
on line
71
Deprecated
: strpos(): Passing null to parameter #1 ($haystack) of type string is deprecated in
/home/dh_zcawna/maydayglow.com/wp-content/themes/Divi/includes/builder/module/helpers/HoverOptions.php
on line
71
Deprecated
: strpos(): Passing null to parameter #1 ($haystack) of type string is deprecated in
/home/dh_zcawna/maydayglow.com/wp-content/themes/Divi/includes/builder/module/helpers/HoverOptions.php
on line
71
Deprecated
: strpos(): Passing null to parameter #1 ($haystack) of type string is deprecated in
/home/dh_zcawna/maydayglow.com/wp-content/themes/Divi/includes/builder/module/helpers/HoverOptions.php
on line
71
Deprecated
: strpos(): Passing null to parameter #1 ($haystack) of type string is deprecated in
/home/dh_zcawna/maydayglow.com/wp-content/themes/Divi/includes/builder/module/helpers/HoverOptions.php
on line
71
Deprecated
: strpos(): Passing null to parameter #1 ($haystack) of type string is deprecated in
/home/dh_zcawna/maydayglow.com/wp-content/themes/Divi/includes/builder/module/helpers/HoverOptions.php
on line
71
Deprecated
: strpos(): Passing null to parameter #1 ($haystack) of type string is deprecated in
/home/dh_zcawna/maydayglow.com/wp-content/themes/Divi/includes/builder/module/helpers/HoverOptions.php
on line
71
Deprecated
: strpos(): Passing null to parameter #1 ($haystack) of type string is deprecated in
/home/dh_zcawna/maydayglow.com/wp-content/themes/Divi/includes/builder/module/helpers/HoverOptions.php
on line
71
Deprecated
: strpos(): Passing null to parameter #1 ($haystack) of type string is deprecated in
/home/dh_zcawna/maydayglow.com/wp-content/themes/Divi/includes/builder/module/helpers/HoverOptions.php
on line
71
Deprecated
: strpos(): Passing null to parameter #1 ($haystack) of type string is deprecated in
/home/dh_zcawna/maydayglow.com/wp-content/themes/Divi/includes/builder/module/helpers/HoverOptions.php
on line
71
Deprecated
: strpos(): Passing null to parameter #1 ($haystack) of type string is deprecated in
/home/dh_zcawna/maydayglow.com/wp-content/themes/Divi/includes/builder/module/helpers/HoverOptions.php
on line
71
Deprecated
: strpos(): Passing null to parameter #1 ($haystack) of type string is deprecated in
/home/dh_zcawna/maydayglow.com/wp-content/themes/Divi/includes/builder/module/helpers/HoverOptions.php
on line
71
Deprecated
: strpos(): Passing null to parameter #1 ($haystack) of type string is deprecated in
/home/dh_zcawna/maydayglow.com/wp-content/themes/Divi/includes/builder/module/helpers/HoverOptions.php
on line
71
Deprecated
: strpos(): Passing null to parameter #1 ($haystack) of type string is deprecated in
/home/dh_zcawna/maydayglow.com/wp-content/themes/Divi/includes/builder/module/helpers/HoverOptions.php
on line
71
Deprecated
: strpos(): Passing null to parameter #1 ($haystack) of type string is deprecated in
/home/dh_zcawna/maydayglow.com/wp-content/themes/Divi/includes/builder/module/helpers/HoverOptions.php
on line
71
Deprecated
: strpos(): Passing null to parameter #1 ($haystack) of type string is deprecated in
/home/dh_zcawna/maydayglow.com/wp-content/themes/Divi/includes/builder/module/helpers/HoverOptions.php
on line
71
Deprecated
: strpos(): Passing null to parameter #1 ($haystack) of type string is deprecated in
/home/dh_zcawna/maydayglow.com/wp-content/themes/Divi/includes/builder/module/helpers/HoverOptions.php
on line
71
Deprecated
: strpos(): Passing null to parameter #1 ($haystack) of type string is deprecated in
/home/dh_zcawna/maydayglow.com/wp-content/themes/Divi/includes/builder/module/helpers/HoverOptions.php
on line
71
Deprecated
: strpos(): Passing null to parameter #1 ($haystack) of type string is deprecated in
/home/dh_zcawna/maydayglow.com/wp-content/themes/Divi/includes/builder/module/helpers/HoverOptions.php
on line
71
Deprecated
: strpos(): Passing null to parameter #1 ($haystack) of type string is deprecated in
/home/dh_zcawna/maydayglow.com/wp-content/themes/Divi/includes/builder/module/helpers/HoverOptions.php
on line
71
Deprecated
: strpos(): Passing null to parameter #1 ($haystack) of type string is deprecated in
/home/dh_zcawna/maydayglow.com/wp-content/themes/Divi/includes/builder/module/helpers/HoverOptions.php
on line
71
Deprecated
: strpos(): Passing null to parameter #1 ($haystack) of type string is deprecated in
/home/dh_zcawna/maydayglow.com/wp-content/themes/Divi/includes/builder/module/helpers/HoverOptions.php
on line
71
Deprecated
: strpos(): Passing null to parameter #1 ($haystack) of type string is deprecated in
/home/dh_zcawna/maydayglow.com/wp-content/themes/Divi/includes/builder/module/helpers/HoverOptions.php
on line
71
Deprecated
: strpos(): Passing null to parameter #1 ($haystack) of type string is deprecated in
/home/dh_zcawna/maydayglow.com/wp-content/themes/Divi/includes/builder/module/helpers/HoverOptions.php
on line
71
Deprecated
: strpos(): Passing null to parameter #1 ($haystack) of type string is deprecated in
/home/dh_zcawna/maydayglow.com/wp-content/themes/Divi/includes/builder/module/helpers/HoverOptions.php
on line
71
Deprecated
: strpos(): Passing null to parameter #1 ($haystack) of type string is deprecated in
/home/dh_zcawna/maydayglow.com/wp-content/themes/Divi/includes/builder/module/helpers/HoverOptions.php
on line
71
Deprecated
: strpos(): Passing null to parameter #1 ($haystack) of type string is deprecated in
/home/dh_zcawna/maydayglow.com/wp-content/themes/Divi/includes/builder/module/helpers/HoverOptions.php
on line
71
Deprecated
: strpos(): Passing null to parameter #1 ($haystack) of type string is deprecated in
/home/dh_zcawna/maydayglow.com/wp-content/themes/Divi/includes/builder/module/helpers/HoverOptions.php
on line
71
Deprecated
: strpos(): Passing null to parameter #1 ($haystack) of type string is deprecated in
/home/dh_zcawna/maydayglow.com/wp-content/themes/Divi/includes/builder/module/helpers/HoverOptions.php
on line
71
Deprecated
: strpos(): Passing null to parameter #1 ($haystack) of type string is deprecated in
/home/dh_zcawna/maydayglow.com/wp-content/themes/Divi/includes/builder/module/helpers/HoverOptions.php
on line
71
Deprecated
: strpos(): Passing null to parameter #1 ($haystack) of type string is deprecated in
/home/dh_zcawna/maydayglow.com/wp-content/themes/Divi/includes/builder/module/helpers/HoverOptions.php
on line
71
Deprecated
: strpos(): Passing null to parameter #1 ($haystack) of type string is deprecated in
/home/dh_zcawna/maydayglow.com/wp-content/themes/Divi/includes/builder/module/helpers/HoverOptions.php
on line
71
Deprecated
: strpos(): Passing null to parameter #1 ($haystack) of type string is deprecated in
/home/dh_zcawna/maydayglow.com/wp-content/themes/Divi/includes/builder/module/helpers/HoverOptions.php
on line
71
Deprecated
: strpos(): Passing null to parameter #1 ($haystack) of type string is deprecated in
/home/dh_zcawna/maydayglow.com/wp-content/themes/Divi/includes/builder/module/helpers/HoverOptions.php
on line
71
Deprecated
: strpos(): Passing null to parameter #1 ($haystack) of type string is deprecated in
/home/dh_zcawna/maydayglow.com/wp-content/themes/Divi/includes/builder/module/helpers/HoverOptions.php
on line
71
Deprecated
: strpos(): Passing null to parameter #1 ($haystack) of type string is deprecated in
/home/dh_zcawna/maydayglow.com/wp-content/themes/Divi/includes/builder/module/helpers/HoverOptions.php
on line
71
Deprecated
: strpos(): Passing null to parameter #1 ($haystack) of type string is deprecated in
/home/dh_zcawna/maydayglow.com/wp-content/themes/Divi/includes/builder/module/helpers/HoverOptions.php
on line
71
Deprecated
: strpos(): Passing null to parameter #1 ($haystack) of type string is deprecated in
/home/dh_zcawna/maydayglow.com/wp-content/themes/Divi/includes/builder/module/helpers/HoverOptions.php
on line
71
Deprecated
: strpos(): Passing null to parameter #1 ($haystack) of type string is deprecated in
/home/dh_zcawna/maydayglow.com/wp-content/themes/Divi/includes/builder/module/helpers/HoverOptions.php
on line
71
Deprecated
: strpos(): Passing null to parameter #1 ($haystack) of type string is deprecated in
/home/dh_zcawna/maydayglow.com/wp-content/themes/Divi/includes/builder/module/helpers/HoverOptions.php
on line
71
Deprecated
: strpos(): Passing null to parameter #1 ($haystack) of type string is deprecated in
/home/dh_zcawna/maydayglow.com/wp-content/themes/Divi/includes/builder/module/helpers/HoverOptions.php
on line
71
Deprecated
: strpos(): Passing null to parameter #1 ($haystack) of type string is deprecated in
/home/dh_zcawna/maydayglow.com/wp-content/themes/Divi/includes/builder/module/helpers/HoverOptions.php
on line
71
Deprecated
: strpos(): Passing null to parameter #1 ($haystack) of type string is deprecated in
/home/dh_zcawna/maydayglow.com/wp-content/themes/Divi/includes/builder/module/helpers/HoverOptions.php
on line
71
Deprecated
: strpos(): Passing null to parameter #1 ($haystack) of type string is deprecated in
/home/dh_zcawna/maydayglow.com/wp-content/themes/Divi/includes/builder/module/helpers/HoverOptions.php
on line
71
Deprecated
: strpos(): Passing null to parameter #1 ($haystack) of type string is deprecated in
/home/dh_zcawna/maydayglow.com/wp-content/themes/Divi/includes/builder/module/helpers/HoverOptions.php
on line
71
Deprecated
: strpos(): Passing null to parameter #1 ($haystack) of type string is deprecated in
/home/dh_zcawna/maydayglow.com/wp-content/themes/Divi/includes/builder/module/helpers/HoverOptions.php
on line
71
Deprecated
: strpos(): Passing null to parameter #1 ($haystack) of type string is deprecated in
/home/dh_zcawna/maydayglow.com/wp-content/themes/Divi/includes/builder/module/helpers/HoverOptions.php
on line
71
Deprecated
: strpos(): Passing null to parameter #1 ($haystack) of type string is deprecated in
/home/dh_zcawna/maydayglow.com/wp-content/themes/Divi/includes/builder/module/helpers/HoverOptions.php
on line
71
Deprecated
: strpos(): Passing null to parameter #1 ($haystack) of type string is deprecated in
/home/dh_zcawna/maydayglow.com/wp-content/themes/Divi/includes/builder/module/helpers/HoverOptions.php
on line
71
Deprecated
: strpos(): Passing null to parameter #1 ($haystack) of type string is deprecated in
/home/dh_zcawna/maydayglow.com/wp-content/themes/Divi/includes/builder/module/helpers/HoverOptions.php
on line
71
Deprecated
: strpos(): Passing null to parameter #1 ($haystack) of type string is deprecated in
/home/dh_zcawna/maydayglow.com/wp-content/themes/Divi/includes/builder/module/helpers/HoverOptions.php
on line
71
Deprecated
: strpos(): Passing null to parameter #1 ($haystack) of type string is deprecated in
/home/dh_zcawna/maydayglow.com/wp-content/themes/Divi/includes/builder/module/helpers/HoverOptions.php
on line
71
Deprecated
: strpos(): Passing null to parameter #1 ($haystack) of type string is deprecated in
/home/dh_zcawna/maydayglow.com/wp-content/themes/Divi/includes/builder/module/helpers/HoverOptions.php
on line
71
Deprecated
: strpos(): Passing null to parameter #1 ($haystack) of type string is deprecated in
/home/dh_zcawna/maydayglow.com/wp-content/themes/Divi/includes/builder/module/helpers/HoverOptions.php
on line
71
Deprecated
: strpos(): Passing null to parameter #1 ($haystack) of type string is deprecated in
/home/dh_zcawna/maydayglow.com/wp-content/themes/Divi/includes/builder/module/helpers/HoverOptions.php
on line
71
Deprecated
: strpos(): Passing null to parameter #1 ($haystack) of type string is deprecated in
/home/dh_zcawna/maydayglow.com/wp-content/themes/Divi/includes/builder/module/helpers/HoverOptions.php
on line
71
Deprecated
: strpos(): Passing null to parameter #1 ($haystack) of type string is deprecated in
/home/dh_zcawna/maydayglow.com/wp-content/themes/Divi/includes/builder/module/helpers/HoverOptions.php
on line
71
Deprecated
: strpos(): Passing null to parameter #1 ($haystack) of type string is deprecated in
/home/dh_zcawna/maydayglow.com/wp-content/themes/Divi/includes/builder/module/helpers/HoverOptions.php
on line
71
Deprecated
: strpos(): Passing null to parameter #1 ($haystack) of type string is deprecated in
/home/dh_zcawna/maydayglow.com/wp-content/themes/Divi/includes/builder/module/helpers/HoverOptions.php
on line
71
Deprecated
: strpos(): Passing null to parameter #1 ($haystack) of type string is deprecated in
/home/dh_zcawna/maydayglow.com/wp-content/themes/Divi/includes/builder/module/helpers/HoverOptions.php
on line
71
Deprecated
: strpos(): Passing null to parameter #1 ($haystack) of type string is deprecated in
/home/dh_zcawna/maydayglow.com/wp-content/themes/Divi/includes/builder/module/helpers/HoverOptions.php
on line
71
Deprecated
: strpos(): Passing null to parameter #1 ($haystack) of type string is deprecated in
/home/dh_zcawna/maydayglow.com/wp-content/themes/Divi/includes/builder/module/helpers/HoverOptions.php
on line
71
Deprecated
: strpos(): Passing null to parameter #1 ($haystack) of type string is deprecated in
/home/dh_zcawna/maydayglow.com/wp-content/themes/Divi/includes/builder/module/helpers/HoverOptions.php
on line
71
Deprecated
: strpos(): Passing null to parameter #1 ($haystack) of type string is deprecated in
/home/dh_zcawna/maydayglow.com/wp-content/themes/Divi/includes/builder/module/helpers/HoverOptions.php
on line
71
Deprecated
: strpos(): Passing null to parameter #1 ($haystack) of type string is deprecated in
/home/dh_zcawna/maydayglow.com/wp-content/themes/Divi/includes/builder/module/helpers/HoverOptions.php
on line
71
Deprecated
: strpos(): Passing null to parameter #1 ($haystack) of type string is deprecated in
/home/dh_zcawna/maydayglow.com/wp-content/themes/Divi/includes/builder/module/helpers/HoverOptions.php
on line
71
Deprecated
: strpos(): Passing null to parameter #1 ($haystack) of type string is deprecated in
/home/dh_zcawna/maydayglow.com/wp-content/themes/Divi/includes/builder/module/helpers/HoverOptions.php
on line
71
Deprecated
: strpos(): Passing null to parameter #1 ($haystack) of type string is deprecated in
/home/dh_zcawna/maydayglow.com/wp-content/themes/Divi/includes/builder/module/helpers/HoverOptions.php
on line
71
Deprecated
: strpos(): Passing null to parameter #1 ($haystack) of type string is deprecated in
/home/dh_zcawna/maydayglow.com/wp-content/themes/Divi/includes/builder/module/helpers/HoverOptions.php
on line
71
Deprecated
: strpos(): Passing null to parameter #1 ($haystack) of type string is deprecated in
/home/dh_zcawna/maydayglow.com/wp-content/themes/Divi/includes/builder/module/helpers/HoverOptions.php
on line
71
Deprecated
: strpos(): Passing null to parameter #1 ($haystack) of type string is deprecated in
/home/dh_zcawna/maydayglow.com/wp-content/themes/Divi/includes/builder/module/helpers/HoverOptions.php
on line
71
Deprecated
: strpos(): Passing null to parameter #1 ($haystack) of type string is deprecated in
/home/dh_zcawna/maydayglow.com/wp-content/themes/Divi/includes/builder/module/helpers/HoverOptions.php
on line
71
Deprecated
: strpos(): Passing null to parameter #1 ($haystack) of type string is deprecated in
/home/dh_zcawna/maydayglow.com/wp-content/themes/Divi/includes/builder/module/helpers/HoverOptions.php
on line
71
Deprecated
: strpos(): Passing null to parameter #1 ($haystack) of type string is deprecated in
/home/dh_zcawna/maydayglow.com/wp-content/themes/Divi/includes/builder/module/helpers/HoverOptions.php
on line
71
Deprecated
: strpos(): Passing null to parameter #1 ($haystack) of type string is deprecated in
/home/dh_zcawna/maydayglow.com/wp-content/themes/Divi/includes/builder/module/helpers/HoverOptions.php
on line
71
Deprecated
: strpos(): Passing null to parameter #1 ($haystack) of type string is deprecated in
/home/dh_zcawna/maydayglow.com/wp-content/themes/Divi/includes/builder/module/helpers/HoverOptions.php
on line
71
Deprecated
: strpos(): Passing null to parameter #1 ($haystack) of type string is deprecated in
/home/dh_zcawna/maydayglow.com/wp-content/themes/Divi/includes/builder/module/helpers/HoverOptions.php
on line
71
Deprecated
: strpos(): Passing null to parameter #1 ($haystack) of type string is deprecated in
/home/dh_zcawna/maydayglow.com/wp-content/themes/Divi/includes/builder/module/helpers/HoverOptions.php
on line
71
Deprecated
: strpos(): Passing null to parameter #1 ($haystack) of type string is deprecated in
/home/dh_zcawna/maydayglow.com/wp-content/themes/Divi/includes/builder/module/helpers/HoverOptions.php
on line
71
Deprecated
: strpos(): Passing null to parameter #1 ($haystack) of type string is deprecated in
/home/dh_zcawna/maydayglow.com/wp-content/themes/Divi/includes/builder/module/helpers/HoverOptions.php
on line
71
Deprecated
: rtrim(): Passing null to parameter #1 ($string) of type string is deprecated in
/home/dh_zcawna/maydayglow.com/wp-content/themes/Divi/includes/builder/class-et-builder-element.php
on line
15982
Deprecated
: strpos(): Passing null to parameter #1 ($haystack) of type string is deprecated in
/home/dh_zcawna/maydayglow.com/wp-content/themes/Divi/includes/builder/module/helpers/HoverOptions.php
on line
71
Deprecated
: strpos(): Passing null to parameter #1 ($haystack) of type string is deprecated in
/home/dh_zcawna/maydayglow.com/wp-content/themes/Divi/includes/builder/module/helpers/HoverOptions.php
on line
71
Deprecated
: strpos(): Passing null to parameter #1 ($haystack) of type string is deprecated in
/home/dh_zcawna/maydayglow.com/wp-content/themes/Divi/includes/builder/module/helpers/HoverOptions.php
on line
71
Deprecated
: strpos(): Passing null to parameter #1 ($haystack) of type string is deprecated in
/home/dh_zcawna/maydayglow.com/wp-content/themes/Divi/includes/builder/module/helpers/HoverOptions.php
on line
71
Deprecated
: strpos(): Passing null to parameter #1 ($haystack) of type string is deprecated in
/home/dh_zcawna/maydayglow.com/wp-content/themes/Divi/includes/builder/module/helpers/HoverOptions.php
on line
71
Deprecated
: strpos(): Passing null to parameter #1 ($haystack) of type string is deprecated in
/home/dh_zcawna/maydayglow.com/wp-content/themes/Divi/includes/builder/module/helpers/HoverOptions.php
on line
71
Deprecated
: strpos(): Passing null to parameter #1 ($haystack) of type string is deprecated in
/home/dh_zcawna/maydayglow.com/wp-content/themes/Divi/includes/builder/module/helpers/HoverOptions.php
on line
71
Deprecated
: strpos(): Passing null to parameter #1 ($haystack) of type string is deprecated in
/home/dh_zcawna/maydayglow.com/wp-content/themes/Divi/includes/builder/module/helpers/HoverOptions.php
on line
71
Deprecated
: strpos(): Passing null to parameter #1 ($haystack) of type string is deprecated in
/home/dh_zcawna/maydayglow.com/wp-content/themes/Divi/includes/builder/module/helpers/HoverOptions.php
on line
71
Deprecated
: strpos(): Passing null to parameter #1 ($haystack) of type string is deprecated in
/home/dh_zcawna/maydayglow.com/wp-content/themes/Divi/includes/builder/module/helpers/HoverOptions.php
on line
71
Deprecated
: strpos(): Passing null to parameter #1 ($haystack) of type string is deprecated in
/home/dh_zcawna/maydayglow.com/wp-content/themes/Divi/includes/builder/module/helpers/HoverOptions.php
on line
71
Deprecated
: strpos(): Passing null to parameter #1 ($haystack) of type string is deprecated in
/home/dh_zcawna/maydayglow.com/wp-content/themes/Divi/includes/builder/module/helpers/HoverOptions.php
on line
71
Deprecated
: strpos(): Passing null to parameter #1 ($haystack) of type string is deprecated in
/home/dh_zcawna/maydayglow.com/wp-content/themes/Divi/includes/builder/module/helpers/HoverOptions.php
on line
71
Deprecated
: strpos(): Passing null to parameter #1 ($haystack) of type string is deprecated in
/home/dh_zcawna/maydayglow.com/wp-content/themes/Divi/includes/builder/module/helpers/HoverOptions.php
on line
71
Deprecated
: strpos(): Passing null to parameter #1 ($haystack) of type string is deprecated in
/home/dh_zcawna/maydayglow.com/wp-content/themes/Divi/includes/builder/module/helpers/HoverOptions.php
on line
71
Deprecated
: strpos(): Passing null to parameter #1 ($haystack) of type string is deprecated in
/home/dh_zcawna/maydayglow.com/wp-content/themes/Divi/includes/builder/module/helpers/HoverOptions.php
on line
71
Deprecated
: strpos(): Passing null to parameter #1 ($haystack) of type string is deprecated in
/home/dh_zcawna/maydayglow.com/wp-content/themes/Divi/includes/builder/module/helpers/HoverOptions.php
on line
71
Deprecated
: strpos(): Passing null to parameter #1 ($haystack) of type string is deprecated in
/home/dh_zcawna/maydayglow.com/wp-content/themes/Divi/includes/builder/module/helpers/HoverOptions.php
on line
71
Deprecated
: strpos(): Passing null to parameter #1 ($haystack) of type string is deprecated in
/home/dh_zcawna/maydayglow.com/wp-content/themes/Divi/includes/builder/module/helpers/HoverOptions.php
on line
71
Deprecated
: strpos(): Passing null to parameter #1 ($haystack) of type string is deprecated in
/home/dh_zcawna/maydayglow.com/wp-content/themes/Divi/includes/builder/module/helpers/HoverOptions.php
on line
71
Deprecated
: strpos(): Passing null to parameter #1 ($haystack) of type string is deprecated in
/home/dh_zcawna/maydayglow.com/wp-content/themes/Divi/includes/builder/module/helpers/HoverOptions.php
on line
71
Deprecated
: strpos(): Passing null to parameter #1 ($haystack) of type string is deprecated in
/home/dh_zcawna/maydayglow.com/wp-content/themes/Divi/includes/builder/module/helpers/HoverOptions.php
on line
71
Deprecated
: strpos(): Passing null to parameter #1 ($haystack) of type string is deprecated in
/home/dh_zcawna/maydayglow.com/wp-content/themes/Divi/includes/builder/module/helpers/HoverOptions.php
on line
71
Deprecated
: strpos(): Passing null to parameter #1 ($haystack) of type string is deprecated in
/home/dh_zcawna/maydayglow.com/wp-content/themes/Divi/includes/builder/module/helpers/HoverOptions.php
on line
71
Deprecated
: strpos(): Passing null to parameter #1 ($haystack) of type string is deprecated in
/home/dh_zcawna/maydayglow.com/wp-content/themes/Divi/includes/builder/module/helpers/HoverOptions.php
on line
71
Deprecated
: strpos(): Passing null to parameter #1 ($haystack) of type string is deprecated in
/home/dh_zcawna/maydayglow.com/wp-content/themes/Divi/includes/builder/module/helpers/HoverOptions.php
on line
71
Deprecated
: strpos(): Passing null to parameter #1 ($haystack) of type string is deprecated in
/home/dh_zcawna/maydayglow.com/wp-content/themes/Divi/includes/builder/module/helpers/HoverOptions.php
on line
71
Deprecated
: strpos(): Passing null to parameter #1 ($haystack) of type string is deprecated in
/home/dh_zcawna/maydayglow.com/wp-content/themes/Divi/includes/builder/module/helpers/HoverOptions.php
on line
71
Deprecated
: strpos(): Passing null to parameter #1 ($haystack) of type string is deprecated in
/home/dh_zcawna/maydayglow.com/wp-content/themes/Divi/includes/builder/module/helpers/HoverOptions.php
on line
71
Deprecated
: strpos(): Passing null to parameter #1 ($haystack) of type string is deprecated in
/home/dh_zcawna/maydayglow.com/wp-content/themes/Divi/includes/builder/module/helpers/HoverOptions.php
on line
71
Deprecated
: strpos(): Passing null to parameter #1 ($haystack) of type string is deprecated in
/home/dh_zcawna/maydayglow.com/wp-content/themes/Divi/includes/builder/module/helpers/HoverOptions.php
on line
71
Deprecated
: strpos(): Passing null to parameter #1 ($haystack) of type string is deprecated in
/home/dh_zcawna/maydayglow.com/wp-content/themes/Divi/includes/builder/module/helpers/HoverOptions.php
on line
71
Deprecated
: strpos(): Passing null to parameter #1 ($haystack) of type string is deprecated in
/home/dh_zcawna/maydayglow.com/wp-content/themes/Divi/includes/builder/module/helpers/HoverOptions.php
on line
71
Deprecated
: strpos(): Passing null to parameter #1 ($haystack) of type string is deprecated in
/home/dh_zcawna/maydayglow.com/wp-content/themes/Divi/includes/builder/module/helpers/HoverOptions.php
on line
71
Deprecated
: strpos(): Passing null to parameter #1 ($haystack) of type string is deprecated in
/home/dh_zcawna/maydayglow.com/wp-content/themes/Divi/includes/builder/module/helpers/HoverOptions.php
on line
71
Deprecated
: strpos(): Passing null to parameter #1 ($haystack) of type string is deprecated in
/home/dh_zcawna/maydayglow.com/wp-content/themes/Divi/includes/builder/module/helpers/HoverOptions.php
on line
71
Deprecated
: strpos(): Passing null to parameter #1 ($haystack) of type string is deprecated in
/home/dh_zcawna/maydayglow.com/wp-content/themes/Divi/includes/builder/module/helpers/HoverOptions.php
on line
71
Deprecated
: strpos(): Passing null to parameter #1 ($haystack) of type string is deprecated in
/home/dh_zcawna/maydayglow.com/wp-content/themes/Divi/includes/builder/module/helpers/HoverOptions.php
on line
71
Deprecated
: strpos(): Passing null to parameter #1 ($haystack) of type string is deprecated in
/home/dh_zcawna/maydayglow.com/wp-content/themes/Divi/includes/builder/module/helpers/HoverOptions.php
on line
71
Deprecated
: strpos(): Passing null to parameter #1 ($haystack) of type string is deprecated in
/home/dh_zcawna/maydayglow.com/wp-content/themes/Divi/includes/builder/module/helpers/HoverOptions.php
on line
71
Deprecated
: strpos(): Passing null to parameter #1 ($haystack) of type string is deprecated in
/home/dh_zcawna/maydayglow.com/wp-content/themes/Divi/includes/builder/module/helpers/HoverOptions.php
on line
71
Deprecated
: strpos(): Passing null to parameter #1 ($haystack) of type string is deprecated in
/home/dh_zcawna/maydayglow.com/wp-content/themes/Divi/includes/builder/module/helpers/HoverOptions.php
on line
71
Deprecated
: strpos(): Passing null to parameter #1 ($haystack) of type string is deprecated in
/home/dh_zcawna/maydayglow.com/wp-content/themes/Divi/includes/builder/module/helpers/HoverOptions.php
on line
71
Deprecated
: strpos(): Passing null to parameter #1 ($haystack) of type string is deprecated in
/home/dh_zcawna/maydayglow.com/wp-content/themes/Divi/includes/builder/module/helpers/HoverOptions.php
on line
71
Deprecated
: strpos(): Passing null to parameter #1 ($haystack) of type string is deprecated in
/home/dh_zcawna/maydayglow.com/wp-content/themes/Divi/includes/builder/module/helpers/HoverOptions.php
on line
71
Deprecated
: strpos(): Passing null to parameter #1 ($haystack) of type string is deprecated in
/home/dh_zcawna/maydayglow.com/wp-content/themes/Divi/includes/builder/module/helpers/HoverOptions.php
on line
71
Deprecated
: strpos(): Passing null to parameter #1 ($haystack) of type string is deprecated in
/home/dh_zcawna/maydayglow.com/wp-content/themes/Divi/includes/builder/module/helpers/HoverOptions.php
on line
71
Deprecated
: strpos(): Passing null to parameter #1 ($haystack) of type string is deprecated in
/home/dh_zcawna/maydayglow.com/wp-content/themes/Divi/includes/builder/module/helpers/HoverOptions.php
on line
71
Deprecated
: strpos(): Passing null to parameter #1 ($haystack) of type string is deprecated in
/home/dh_zcawna/maydayglow.com/wp-content/themes/Divi/includes/builder/module/helpers/HoverOptions.php
on line
71
Deprecated
: strpos(): Passing null to parameter #1 ($haystack) of type string is deprecated in
/home/dh_zcawna/maydayglow.com/wp-content/themes/Divi/includes/builder/module/helpers/HoverOptions.php
on line
71
Deprecated
: strpos(): Passing null to parameter #1 ($haystack) of type string is deprecated in
/home/dh_zcawna/maydayglow.com/wp-content/themes/Divi/includes/builder/module/helpers/HoverOptions.php
on line
71
Deprecated
: strpos(): Passing null to parameter #1 ($haystack) of type string is deprecated in
/home/dh_zcawna/maydayglow.com/wp-content/themes/Divi/includes/builder/module/helpers/HoverOptions.php
on line
71
Deprecated
: strpos(): Passing null to parameter #1 ($haystack) of type string is deprecated in
/home/dh_zcawna/maydayglow.com/wp-content/themes/Divi/includes/builder/module/helpers/HoverOptions.php
on line
71
Deprecated
: strpos(): Passing null to parameter #1 ($haystack) of type string is deprecated in
/home/dh_zcawna/maydayglow.com/wp-content/themes/Divi/includes/builder/module/helpers/HoverOptions.php
on line
71
Deprecated
: strpos(): Passing null to parameter #1 ($haystack) of type string is deprecated in
/home/dh_zcawna/maydayglow.com/wp-content/themes/Divi/includes/builder/module/helpers/HoverOptions.php
on line
71
Deprecated
: strpos(): Passing null to parameter #1 ($haystack) of type string is deprecated in
/home/dh_zcawna/maydayglow.com/wp-content/themes/Divi/includes/builder/module/helpers/HoverOptions.php
on line
71
Deprecated
: strpos(): Passing null to parameter #1 ($haystack) of type string is deprecated in
/home/dh_zcawna/maydayglow.com/wp-content/themes/Divi/includes/builder/module/helpers/HoverOptions.php
on line
71
Deprecated
: strpos(): Passing null to parameter #1 ($haystack) of type string is deprecated in
/home/dh_zcawna/maydayglow.com/wp-content/themes/Divi/includes/builder/module/helpers/HoverOptions.php
on line
71
Deprecated
: strpos(): Passing null to parameter #1 ($haystack) of type string is deprecated in
/home/dh_zcawna/maydayglow.com/wp-content/themes/Divi/includes/builder/module/helpers/HoverOptions.php
on line
71
Deprecated
: strpos(): Passing null to parameter #1 ($haystack) of type string is deprecated in
/home/dh_zcawna/maydayglow.com/wp-content/themes/Divi/includes/builder/module/helpers/HoverOptions.php
on line
71
Deprecated
: strpos(): Passing null to parameter #1 ($haystack) of type string is deprecated in
/home/dh_zcawna/maydayglow.com/wp-content/themes/Divi/includes/builder/module/helpers/HoverOptions.php
on line
71
Deprecated
: strpos(): Passing null to parameter #1 ($haystack) of type string is deprecated in
/home/dh_zcawna/maydayglow.com/wp-content/themes/Divi/includes/builder/module/helpers/HoverOptions.php
on line
71
Deprecated
: strpos(): Passing null to parameter #1 ($haystack) of type string is deprecated in
/home/dh_zcawna/maydayglow.com/wp-content/themes/Divi/includes/builder/module/helpers/HoverOptions.php
on line
71
Deprecated
: strpos(): Passing null to parameter #1 ($haystack) of type string is deprecated in
/home/dh_zcawna/maydayglow.com/wp-content/themes/Divi/includes/builder/module/helpers/HoverOptions.php
on line
71
Deprecated
: strpos(): Passing null to parameter #1 ($haystack) of type string is deprecated in
/home/dh_zcawna/maydayglow.com/wp-content/themes/Divi/includes/builder/module/helpers/HoverOptions.php
on line
71
Deprecated
: strpos(): Passing null to parameter #1 ($haystack) of type string is deprecated in
/home/dh_zcawna/maydayglow.com/wp-content/themes/Divi/includes/builder/module/helpers/HoverOptions.php
on line
71
Deprecated
: rtrim(): Passing null to parameter #1 ($string) of type string is deprecated in
/home/dh_zcawna/maydayglow.com/wp-content/themes/Divi/includes/builder/class-et-builder-element.php
on line
15982
Deprecated
: strpos(): Passing null to parameter #1 ($haystack) of type string is deprecated in
/home/dh_zcawna/maydayglow.com/wp-content/themes/Divi/includes/builder/module/helpers/HoverOptions.php
on line
71
Deprecated
: strpos(): Passing null to parameter #1 ($haystack) of type string is deprecated in
/home/dh_zcawna/maydayglow.com/wp-content/themes/Divi/includes/builder/module/helpers/HoverOptions.php
on line
71
Deprecated
: strpos(): Passing null to parameter #1 ($haystack) of type string is deprecated in
/home/dh_zcawna/maydayglow.com/wp-content/themes/Divi/includes/builder/module/helpers/HoverOptions.php
on line
71
Deprecated
: strpos(): Passing null to parameter #1 ($haystack) of type string is deprecated in
/home/dh_zcawna/maydayglow.com/wp-content/themes/Divi/includes/builder/module/helpers/HoverOptions.php
on line
71
Deprecated
: strpos(): Passing null to parameter #1 ($haystack) of type string is deprecated in
/home/dh_zcawna/maydayglow.com/wp-content/themes/Divi/includes/builder/module/helpers/HoverOptions.php
on line
71
Deprecated
: strpos(): Passing null to parameter #1 ($haystack) of type string is deprecated in
/home/dh_zcawna/maydayglow.com/wp-content/themes/Divi/includes/builder/module/helpers/HoverOptions.php
on line
71
Deprecated
: strpos(): Passing null to parameter #1 ($haystack) of type string is deprecated in
/home/dh_zcawna/maydayglow.com/wp-content/themes/Divi/includes/builder/module/helpers/HoverOptions.php
on line
71
Deprecated
: strpos(): Passing null to parameter #1 ($haystack) of type string is deprecated in
/home/dh_zcawna/maydayglow.com/wp-content/themes/Divi/includes/builder/module/helpers/HoverOptions.php
on line
71
Deprecated
: strpos(): Passing null to parameter #1 ($haystack) of type string is deprecated in
/home/dh_zcawna/maydayglow.com/wp-content/themes/Divi/includes/builder/module/helpers/HoverOptions.php
on line
71
Deprecated
: strpos(): Passing null to parameter #1 ($haystack) of type string is deprecated in
/home/dh_zcawna/maydayglow.com/wp-content/themes/Divi/includes/builder/module/helpers/HoverOptions.php
on line
71
Deprecated
: strpos(): Passing null to parameter #1 ($haystack) of type string is deprecated in
/home/dh_zcawna/maydayglow.com/wp-content/themes/Divi/includes/builder/module/helpers/HoverOptions.php
on line
71
Deprecated
: strpos(): Passing null to parameter #1 ($haystack) of type string is deprecated in
/home/dh_zcawna/maydayglow.com/wp-content/themes/Divi/includes/builder/module/helpers/HoverOptions.php
on line
71
Deprecated
: strpos(): Passing null to parameter #1 ($haystack) of type string is deprecated in
/home/dh_zcawna/maydayglow.com/wp-content/themes/Divi/includes/builder/module/helpers/HoverOptions.php
on line
71
Deprecated
: strpos(): Passing null to parameter #1 ($haystack) of type string is deprecated in
/home/dh_zcawna/maydayglow.com/wp-content/themes/Divi/includes/builder/module/helpers/HoverOptions.php
on line
71
Deprecated
: strpos(): Passing null to parameter #1 ($haystack) of type string is deprecated in
/home/dh_zcawna/maydayglow.com/wp-content/themes/Divi/includes/builder/module/helpers/HoverOptions.php
on line
71
Deprecated
: strpos(): Passing null to parameter #1 ($haystack) of type string is deprecated in
/home/dh_zcawna/maydayglow.com/wp-content/themes/Divi/includes/builder/module/helpers/HoverOptions.php
on line
71
Deprecated
: strpos(): Passing null to parameter #1 ($haystack) of type string is deprecated in
/home/dh_zcawna/maydayglow.com/wp-content/themes/Divi/includes/builder/module/helpers/HoverOptions.php
on line
71
Deprecated
: strpos(): Passing null to parameter #1 ($haystack) of type string is deprecated in
/home/dh_zcawna/maydayglow.com/wp-content/themes/Divi/includes/builder/module/helpers/HoverOptions.php
on line
71
Deprecated
: strpos(): Passing null to parameter #1 ($haystack) of type string is deprecated in
/home/dh_zcawna/maydayglow.com/wp-content/themes/Divi/includes/builder/module/helpers/HoverOptions.php
on line
71
Deprecated
: strpos(): Passing null to parameter #1 ($haystack) of type string is deprecated in
/home/dh_zcawna/maydayglow.com/wp-content/themes/Divi/includes/builder/module/helpers/HoverOptions.php
on line
71
Deprecated
: strpos(): Passing null to parameter #1 ($haystack) of type string is deprecated in
/home/dh_zcawna/maydayglow.com/wp-content/themes/Divi/includes/builder/module/helpers/HoverOptions.php
on line
71
Deprecated
: strpos(): Passing null to parameter #1 ($haystack) of type string is deprecated in
/home/dh_zcawna/maydayglow.com/wp-content/themes/Divi/includes/builder/module/helpers/HoverOptions.php
on line
71
Deprecated
: strpos(): Passing null to parameter #1 ($haystack) of type string is deprecated in
/home/dh_zcawna/maydayglow.com/wp-content/themes/Divi/includes/builder/module/helpers/HoverOptions.php
on line
71
Deprecated
: strpos(): Passing null to parameter #1 ($haystack) of type string is deprecated in
/home/dh_zcawna/maydayglow.com/wp-content/themes/Divi/includes/builder/module/helpers/HoverOptions.php
on line
71
Deprecated
: strpos(): Passing null to parameter #1 ($haystack) of type string is deprecated in
/home/dh_zcawna/maydayglow.com/wp-content/themes/Divi/includes/builder/module/helpers/HoverOptions.php
on line
71
Deprecated
: strpos(): Passing null to parameter #1 ($haystack) of type string is deprecated in
/home/dh_zcawna/maydayglow.com/wp-content/themes/Divi/includes/builder/module/helpers/HoverOptions.php
on line
71
Deprecated
: strpos(): Passing null to parameter #1 ($haystack) of type string is deprecated in
/home/dh_zcawna/maydayglow.com/wp-content/themes/Divi/includes/builder/module/helpers/HoverOptions.php
on line
71
Deprecated
: strpos(): Passing null to parameter #1 ($haystack) of type string is deprecated in
/home/dh_zcawna/maydayglow.com/wp-content/themes/Divi/includes/builder/module/helpers/HoverOptions.php
on line
71
Deprecated
: strpos(): Passing null to parameter #1 ($haystack) of type string is deprecated in
/home/dh_zcawna/maydayglow.com/wp-content/themes/Divi/includes/builder/module/helpers/HoverOptions.php
on line
71
Deprecated
: strpos(): Passing null to parameter #1 ($haystack) of type string is deprecated in
/home/dh_zcawna/maydayglow.com/wp-content/themes/Divi/includes/builder/module/helpers/HoverOptions.php
on line
71
Deprecated
: strpos(): Passing null to parameter #1 ($haystack) of type string is deprecated in
/home/dh_zcawna/maydayglow.com/wp-content/themes/Divi/includes/builder/module/helpers/HoverOptions.php
on line
71
Deprecated
: strpos(): Passing null to parameter #1 ($haystack) of type string is deprecated in
/home/dh_zcawna/maydayglow.com/wp-content/themes/Divi/includes/builder/module/helpers/HoverOptions.php
on line
71
Deprecated
: strpos(): Passing null to parameter #1 ($haystack) of type string is deprecated in
/home/dh_zcawna/maydayglow.com/wp-content/themes/Divi/includes/builder/module/helpers/HoverOptions.php
on line
71
Deprecated
: strpos(): Passing null to parameter #1 ($haystack) of type string is deprecated in
/home/dh_zcawna/maydayglow.com/wp-content/themes/Divi/includes/builder/module/helpers/HoverOptions.php
on line
71
Deprecated
: strpos(): Passing null to parameter #1 ($haystack) of type string is deprecated in
/home/dh_zcawna/maydayglow.com/wp-content/themes/Divi/includes/builder/module/helpers/HoverOptions.php
on line
71
Deprecated
: strpos(): Passing null to parameter #1 ($haystack) of type string is deprecated in
/home/dh_zcawna/maydayglow.com/wp-content/themes/Divi/includes/builder/module/helpers/HoverOptions.php
on line
71
Deprecated
: strpos(): Passing null to parameter #1 ($haystack) of type string is deprecated in
/home/dh_zcawna/maydayglow.com/wp-content/themes/Divi/includes/builder/module/helpers/HoverOptions.php
on line
71
Deprecated
: strpos(): Passing null to parameter #1 ($haystack) of type string is deprecated in
/home/dh_zcawna/maydayglow.com/wp-content/themes/Divi/includes/builder/module/helpers/HoverOptions.php
on line
71
Deprecated
: strpos(): Passing null to parameter #1 ($haystack) of type string is deprecated in
/home/dh_zcawna/maydayglow.com/wp-content/themes/Divi/includes/builder/module/helpers/HoverOptions.php
on line
71
Deprecated
: strpos(): Passing null to parameter #1 ($haystack) of type string is deprecated in
/home/dh_zcawna/maydayglow.com/wp-content/themes/Divi/includes/builder/module/helpers/HoverOptions.php
on line
71
Deprecated
: strpos(): Passing null to parameter #1 ($haystack) of type string is deprecated in
/home/dh_zcawna/maydayglow.com/wp-content/themes/Divi/includes/builder/module/helpers/HoverOptions.php
on line
71
Deprecated
: strpos(): Passing null to parameter #1 ($haystack) of type string is deprecated in
/home/dh_zcawna/maydayglow.com/wp-content/themes/Divi/includes/builder/module/helpers/HoverOptions.php
on line
71
Deprecated
: strpos(): Passing null to parameter #1 ($haystack) of type string is deprecated in
/home/dh_zcawna/maydayglow.com/wp-content/themes/Divi/includes/builder/module/helpers/HoverOptions.php
on line
71
Deprecated
: strpos(): Passing null to parameter #1 ($haystack) of type string is deprecated in
/home/dh_zcawna/maydayglow.com/wp-content/themes/Divi/includes/builder/module/helpers/HoverOptions.php
on line
71
Deprecated
: strpos(): Passing null to parameter #1 ($haystack) of type string is deprecated in
/home/dh_zcawna/maydayglow.com/wp-content/themes/Divi/includes/builder/module/helpers/HoverOptions.php
on line
71
Deprecated
: strpos(): Passing null to parameter #1 ($haystack) of type string is deprecated in
/home/dh_zcawna/maydayglow.com/wp-content/themes/Divi/includes/builder/module/helpers/HoverOptions.php
on line
71
Deprecated
: strpos(): Passing null to parameter #1 ($haystack) of type string is deprecated in
/home/dh_zcawna/maydayglow.com/wp-content/themes/Divi/includes/builder/module/helpers/HoverOptions.php
on line
71
Deprecated
: strpos(): Passing null to parameter #1 ($haystack) of type string is deprecated in
/home/dh_zcawna/maydayglow.com/wp-content/themes/Divi/includes/builder/module/helpers/HoverOptions.php
on line
71
Deprecated
: strpos(): Passing null to parameter #1 ($haystack) of type string is deprecated in
/home/dh_zcawna/maydayglow.com/wp-content/themes/Divi/includes/builder/module/helpers/HoverOptions.php
on line
71
Deprecated
: strpos(): Passing null to parameter #1 ($haystack) of type string is deprecated in
/home/dh_zcawna/maydayglow.com/wp-content/themes/Divi/includes/builder/module/helpers/HoverOptions.php
on line
71
Deprecated
: strpos(): Passing null to parameter #1 ($haystack) of type string is deprecated in
/home/dh_zcawna/maydayglow.com/wp-content/themes/Divi/includes/builder/module/helpers/HoverOptions.php
on line
71
Deprecated
: strpos(): Passing null to parameter #1 ($haystack) of type string is deprecated in
/home/dh_zcawna/maydayglow.com/wp-content/themes/Divi/includes/builder/module/helpers/HoverOptions.php
on line
71
Deprecated
: strpos(): Passing null to parameter #1 ($haystack) of type string is deprecated in
/home/dh_zcawna/maydayglow.com/wp-content/themes/Divi/includes/builder/module/helpers/HoverOptions.php
on line
71
Deprecated
: strpos(): Passing null to parameter #1 ($haystack) of type string is deprecated in
/home/dh_zcawna/maydayglow.com/wp-content/themes/Divi/includes/builder/module/helpers/HoverOptions.php
on line
71
Deprecated
: strpos(): Passing null to parameter #1 ($haystack) of type string is deprecated in
/home/dh_zcawna/maydayglow.com/wp-content/themes/Divi/includes/builder/module/helpers/HoverOptions.php
on line
71
Deprecated
: strpos(): Passing null to parameter #1 ($haystack) of type string is deprecated in
/home/dh_zcawna/maydayglow.com/wp-content/themes/Divi/includes/builder/module/helpers/HoverOptions.php
on line
71
Deprecated
: strpos(): Passing null to parameter #1 ($haystack) of type string is deprecated in
/home/dh_zcawna/maydayglow.com/wp-content/themes/Divi/includes/builder/module/helpers/HoverOptions.php
on line
71
Deprecated
: strpos(): Passing null to parameter #1 ($haystack) of type string is deprecated in
/home/dh_zcawna/maydayglow.com/wp-content/themes/Divi/includes/builder/module/helpers/HoverOptions.php
on line
71
Deprecated
: strpos(): Passing null to parameter #1 ($haystack) of type string is deprecated in
/home/dh_zcawna/maydayglow.com/wp-content/themes/Divi/includes/builder/module/helpers/HoverOptions.php
on line
71
Deprecated
: strpos(): Passing null to parameter #1 ($haystack) of type string is deprecated in
/home/dh_zcawna/maydayglow.com/wp-content/themes/Divi/includes/builder/module/helpers/HoverOptions.php
on line
71
Deprecated
: strpos(): Passing null to parameter #1 ($haystack) of type string is deprecated in
/home/dh_zcawna/maydayglow.com/wp-content/themes/Divi/includes/builder/module/helpers/HoverOptions.php
on line
71
Deprecated
: strpos(): Passing null to parameter #1 ($haystack) of type string is deprecated in
/home/dh_zcawna/maydayglow.com/wp-content/themes/Divi/includes/builder/module/helpers/HoverOptions.php
on line
71
Deprecated
: strpos(): Passing null to parameter #1 ($haystack) of type string is deprecated in
/home/dh_zcawna/maydayglow.com/wp-content/themes/Divi/includes/builder/module/helpers/HoverOptions.php
on line
71
Deprecated
: strpos(): Passing null to parameter #1 ($haystack) of type string is deprecated in
/home/dh_zcawna/maydayglow.com/wp-content/themes/Divi/includes/builder/module/helpers/HoverOptions.php
on line
71
Deprecated
: strpos(): Passing null to parameter #1 ($haystack) of type string is deprecated in
/home/dh_zcawna/maydayglow.com/wp-content/themes/Divi/includes/builder/module/helpers/HoverOptions.php
on line
71
Deprecated
: strpos(): Passing null to parameter #1 ($haystack) of type string is deprecated in
/home/dh_zcawna/maydayglow.com/wp-content/themes/Divi/includes/builder/module/helpers/HoverOptions.php
on line
71
Deprecated
: strpos(): Passing null to parameter #1 ($haystack) of type string is deprecated in
/home/dh_zcawna/maydayglow.com/wp-content/themes/Divi/includes/builder/module/helpers/HoverOptions.php
on line
71
Deprecated
: strpos(): Passing null to parameter #1 ($haystack) of type string is deprecated in
/home/dh_zcawna/maydayglow.com/wp-content/themes/Divi/includes/builder/module/helpers/HoverOptions.php
on line
71
Deprecated
: strpos(): Passing null to parameter #1 ($haystack) of type string is deprecated in
/home/dh_zcawna/maydayglow.com/wp-content/themes/Divi/includes/builder/module/helpers/HoverOptions.php
on line
71
Deprecated
: strpos(): Passing null to parameter #1 ($haystack) of type string is deprecated in
/home/dh_zcawna/maydayglow.com/wp-content/themes/Divi/includes/builder/module/helpers/HoverOptions.php
on line
71
Deprecated
: strpos(): Passing null to parameter #1 ($haystack) of type string is deprecated in
/home/dh_zcawna/maydayglow.com/wp-content/themes/Divi/includes/builder/module/helpers/HoverOptions.php
on line
71
Deprecated
: strpos(): Passing null to parameter #1 ($haystack) of type string is deprecated in
/home/dh_zcawna/maydayglow.com/wp-content/themes/Divi/includes/builder/module/helpers/HoverOptions.php
on line
71
Deprecated
: strpos(): Passing null to parameter #1 ($haystack) of type string is deprecated in
/home/dh_zcawna/maydayglow.com/wp-content/themes/Divi/includes/builder/module/helpers/HoverOptions.php
on line
71
Deprecated
: strpos(): Passing null to parameter #1 ($haystack) of type string is deprecated in
/home/dh_zcawna/maydayglow.com/wp-content/themes/Divi/includes/builder/module/helpers/HoverOptions.php
on line
71
Deprecated
: strpos(): Passing null to parameter #1 ($haystack) of type string is deprecated in
/home/dh_zcawna/maydayglow.com/wp-content/themes/Divi/includes/builder/module/helpers/HoverOptions.php
on line
71
Deprecated
: strpos(): Passing null to parameter #1 ($haystack) of type string is deprecated in
/home/dh_zcawna/maydayglow.com/wp-content/themes/Divi/includes/builder/module/helpers/HoverOptions.php
on line
71
Deprecated
: strpos(): Passing null to parameter #1 ($haystack) of type string is deprecated in
/home/dh_zcawna/maydayglow.com/wp-content/themes/Divi/includes/builder/module/helpers/HoverOptions.php
on line
71
Deprecated
: strpos(): Passing null to parameter #1 ($haystack) of type string is deprecated in
/home/dh_zcawna/maydayglow.com/wp-content/themes/Divi/includes/builder/module/helpers/HoverOptions.php
on line
71
Deprecated
: strpos(): Passing null to parameter #1 ($haystack) of type string is deprecated in
/home/dh_zcawna/maydayglow.com/wp-content/themes/Divi/includes/builder/module/helpers/HoverOptions.php
on line
71
Deprecated
: strpos(): Passing null to parameter #1 ($haystack) of type string is deprecated in
/home/dh_zcawna/maydayglow.com/wp-content/themes/Divi/includes/builder/module/helpers/HoverOptions.php
on line
71
Deprecated
: strpos(): Passing null to parameter #1 ($haystack) of type string is deprecated in
/home/dh_zcawna/maydayglow.com/wp-content/themes/Divi/includes/builder/module/helpers/HoverOptions.php
on line
71
Deprecated
: strpos(): Passing null to parameter #1 ($haystack) of type string is deprecated in
/home/dh_zcawna/maydayglow.com/wp-content/themes/Divi/includes/builder/module/helpers/HoverOptions.php
on line
71
Deprecated
: strpos(): Passing null to parameter #1 ($haystack) of type string is deprecated in
/home/dh_zcawna/maydayglow.com/wp-content/themes/Divi/includes/builder/module/helpers/HoverOptions.php
on line
71
Deprecated
: strpos(): Passing null to parameter #1 ($haystack) of type string is deprecated in
/home/dh_zcawna/maydayglow.com/wp-content/themes/Divi/includes/builder/module/helpers/HoverOptions.php
on line
71
Deprecated
: strpos(): Passing null to parameter #1 ($haystack) of type string is deprecated in
/home/dh_zcawna/maydayglow.com/wp-content/themes/Divi/includes/builder/module/helpers/HoverOptions.php
on line
71
Deprecated
: strpos(): Passing null to parameter #1 ($haystack) of type string is deprecated in
/home/dh_zcawna/maydayglow.com/wp-content/themes/Divi/includes/builder/module/helpers/HoverOptions.php
on line
71
Deprecated
: strpos(): Passing null to parameter #1 ($haystack) of type string is deprecated in
/home/dh_zcawna/maydayglow.com/wp-content/themes/Divi/includes/builder/module/helpers/HoverOptions.php
on line
71
Deprecated
: strpos(): Passing null to parameter #1 ($haystack) of type string is deprecated in
/home/dh_zcawna/maydayglow.com/wp-content/themes/Divi/includes/builder/module/helpers/HoverOptions.php
on line
71
Deprecated
: strpos(): Passing null to parameter #1 ($haystack) of type string is deprecated in
/home/dh_zcawna/maydayglow.com/wp-content/themes/Divi/includes/builder/module/helpers/HoverOptions.php
on line
71
Deprecated
: strpos(): Passing null to parameter #1 ($haystack) of type string is deprecated in
/home/dh_zcawna/maydayglow.com/wp-content/themes/Divi/includes/builder/module/helpers/HoverOptions.php
on line
71
Deprecated
: strpos(): Passing null to parameter #1 ($haystack) of type string is deprecated in
/home/dh_zcawna/maydayglow.com/wp-content/themes/Divi/includes/builder/module/helpers/HoverOptions.php
on line
71
Deprecated
: strpos(): Passing null to parameter #1 ($haystack) of type string is deprecated in
/home/dh_zcawna/maydayglow.com/wp-content/themes/Divi/includes/builder/module/helpers/HoverOptions.php
on line
71
Deprecated
: strpos(): Passing null to parameter #1 ($haystack) of type string is deprecated in
/home/dh_zcawna/maydayglow.com/wp-content/themes/Divi/includes/builder/module/helpers/HoverOptions.php
on line
71
Deprecated
: strpos(): Passing null to parameter #1 ($haystack) of type string is deprecated in
/home/dh_zcawna/maydayglow.com/wp-content/themes/Divi/includes/builder/module/helpers/HoverOptions.php
on line
71
Deprecated
: strpos(): Passing null to parameter #1 ($haystack) of type string is deprecated in
/home/dh_zcawna/maydayglow.com/wp-content/themes/Divi/includes/builder/module/helpers/HoverOptions.php
on line
71
Deprecated
: strpos(): Passing null to parameter #1 ($haystack) of type string is deprecated in
/home/dh_zcawna/maydayglow.com/wp-content/themes/Divi/includes/builder/module/helpers/HoverOptions.php
on line
71
Deprecated
: strpos(): Passing null to parameter #1 ($haystack) of type string is deprecated in
/home/dh_zcawna/maydayglow.com/wp-content/themes/Divi/includes/builder/module/helpers/HoverOptions.php
on line
71
Deprecated
: strpos(): Passing null to parameter #1 ($haystack) of type string is deprecated in
/home/dh_zcawna/maydayglow.com/wp-content/themes/Divi/includes/builder/module/helpers/HoverOptions.php
on line
71
Deprecated
: strpos(): Passing null to parameter #1 ($haystack) of type string is deprecated in
/home/dh_zcawna/maydayglow.com/wp-content/themes/Divi/includes/builder/module/helpers/HoverOptions.php
on line
71
Deprecated
: strpos(): Passing null to parameter #1 ($haystack) of type string is deprecated in
/home/dh_zcawna/maydayglow.com/wp-content/themes/Divi/includes/builder/module/helpers/HoverOptions.php
on line
71
Deprecated
: strpos(): Passing null to parameter #1 ($haystack) of type string is deprecated in
/home/dh_zcawna/maydayglow.com/wp-content/themes/Divi/includes/builder/module/helpers/HoverOptions.php
on line
71
Deprecated
: strpos(): Passing null to parameter #1 ($haystack) of type string is deprecated in
/home/dh_zcawna/maydayglow.com/wp-content/themes/Divi/includes/builder/module/helpers/HoverOptions.php
on line
71
Deprecated
: strpos(): Passing null to parameter #1 ($haystack) of type string is deprecated in
/home/dh_zcawna/maydayglow.com/wp-content/themes/Divi/includes/builder/module/helpers/HoverOptions.php
on line
71
Deprecated
: strpos(): Passing null to parameter #1 ($haystack) of type string is deprecated in
/home/dh_zcawna/maydayglow.com/wp-content/themes/Divi/includes/builder/module/helpers/HoverOptions.php
on line
71
Deprecated
: strpos(): Passing null to parameter #1 ($haystack) of type string is deprecated in
/home/dh_zcawna/maydayglow.com/wp-content/themes/Divi/includes/builder/module/helpers/HoverOptions.php
on line
71
Deprecated
: strpos(): Passing null to parameter #1 ($haystack) of type string is deprecated in
/home/dh_zcawna/maydayglow.com/wp-content/themes/Divi/includes/builder/module/helpers/HoverOptions.php
on line
71
Deprecated
: strpos(): Passing null to parameter #1 ($haystack) of type string is deprecated in
/home/dh_zcawna/maydayglow.com/wp-content/themes/Divi/includes/builder/module/helpers/HoverOptions.php
on line
71
Deprecated
: strpos(): Passing null to parameter #1 ($haystack) of type string is deprecated in
/home/dh_zcawna/maydayglow.com/wp-content/themes/Divi/includes/builder/module/helpers/HoverOptions.php
on line
71
Deprecated
: strpos(): Passing null to parameter #1 ($haystack) of type string is deprecated in
/home/dh_zcawna/maydayglow.com/wp-content/themes/Divi/includes/builder/module/helpers/HoverOptions.php
on line
71
Deprecated
: strpos(): Passing null to parameter #1 ($haystack) of type string is deprecated in
/home/dh_zcawna/maydayglow.com/wp-content/themes/Divi/includes/builder/module/helpers/HoverOptions.php
on line
71
Deprecated
: strpos(): Passing null to parameter #1 ($haystack) of type string is deprecated in
/home/dh_zcawna/maydayglow.com/wp-content/themes/Divi/includes/builder/module/helpers/HoverOptions.php
on line
71
Deprecated
: strpos(): Passing null to parameter #1 ($haystack) of type string is deprecated in
/home/dh_zcawna/maydayglow.com/wp-content/themes/Divi/includes/builder/module/helpers/HoverOptions.php
on line
71
Deprecated
: strpos(): Passing null to parameter #1 ($haystack) of type string is deprecated in
/home/dh_zcawna/maydayglow.com/wp-content/themes/Divi/includes/builder/module/helpers/HoverOptions.php
on line
71
Deprecated
: strpos(): Passing null to parameter #1 ($haystack) of type string is deprecated in
/home/dh_zcawna/maydayglow.com/wp-content/themes/Divi/includes/builder/module/helpers/HoverOptions.php
on line
71
Deprecated
: strpos(): Passing null to parameter #1 ($haystack) of type string is deprecated in
/home/dh_zcawna/maydayglow.com/wp-content/themes/Divi/includes/builder/module/helpers/HoverOptions.php
on line
71
Deprecated
: strpos(): Passing null to parameter #1 ($haystack) of type string is deprecated in
/home/dh_zcawna/maydayglow.com/wp-content/themes/Divi/includes/builder/module/helpers/HoverOptions.php
on line
71
Deprecated
: strpos(): Passing null to parameter #1 ($haystack) of type string is deprecated in
/home/dh_zcawna/maydayglow.com/wp-content/themes/Divi/includes/builder/module/helpers/HoverOptions.php
on line
71
Deprecated
: strpos(): Passing null to parameter #1 ($haystack) of type string is deprecated in
/home/dh_zcawna/maydayglow.com/wp-content/themes/Divi/includes/builder/module/helpers/HoverOptions.php
on line
71
Deprecated
: strpos(): Passing null to parameter #1 ($haystack) of type string is deprecated in
/home/dh_zcawna/maydayglow.com/wp-content/themes/Divi/includes/builder/module/helpers/HoverOptions.php
on line
71
Deprecated
: strpos(): Passing null to parameter #1 ($haystack) of type string is deprecated in
/home/dh_zcawna/maydayglow.com/wp-content/themes/Divi/includes/builder/module/helpers/HoverOptions.php
on line
71
Deprecated
: strpos(): Passing null to parameter #1 ($haystack) of type string is deprecated in
/home/dh_zcawna/maydayglow.com/wp-content/themes/Divi/includes/builder/module/helpers/HoverOptions.php
on line
71
Deprecated
: strpos(): Passing null to parameter #1 ($haystack) of type string is deprecated in
/home/dh_zcawna/maydayglow.com/wp-content/themes/Divi/includes/builder/module/helpers/HoverOptions.php
on line
71
Deprecated
: strpos(): Passing null to parameter #1 ($haystack) of type string is deprecated in
/home/dh_zcawna/maydayglow.com/wp-content/themes/Divi/includes/builder/module/helpers/HoverOptions.php
on line
71
Deprecated
: strpos(): Passing null to parameter #1 ($haystack) of type string is deprecated in
/home/dh_zcawna/maydayglow.com/wp-content/themes/Divi/includes/builder/module/helpers/HoverOptions.php
on line
71
Deprecated
: strpos(): Passing null to parameter #1 ($haystack) of type string is deprecated in
/home/dh_zcawna/maydayglow.com/wp-content/themes/Divi/includes/builder/module/helpers/HoverOptions.php
on line
71
Deprecated
: strpos(): Passing null to parameter #1 ($haystack) of type string is deprecated in
/home/dh_zcawna/maydayglow.com/wp-content/themes/Divi/includes/builder/module/helpers/HoverOptions.php
on line
71
Deprecated
: strpos(): Passing null to parameter #1 ($haystack) of type string is deprecated in
/home/dh_zcawna/maydayglow.com/wp-content/themes/Divi/includes/builder/module/helpers/HoverOptions.php
on line
71
Deprecated
: strpos(): Passing null to parameter #1 ($haystack) of type string is deprecated in
/home/dh_zcawna/maydayglow.com/wp-content/themes/Divi/includes/builder/module/helpers/HoverOptions.php
on line
71
Deprecated
: strpos(): Passing null to parameter #1 ($haystack) of type string is deprecated in
/home/dh_zcawna/maydayglow.com/wp-content/themes/Divi/includes/builder/module/helpers/HoverOptions.php
on line
71
Deprecated
: strpos(): Passing null to parameter #1 ($haystack) of type string is deprecated in
/home/dh_zcawna/maydayglow.com/wp-content/themes/Divi/includes/builder/module/helpers/HoverOptions.php
on line
71
Deprecated
: strpos(): Passing null to parameter #1 ($haystack) of type string is deprecated in
/home/dh_zcawna/maydayglow.com/wp-content/themes/Divi/includes/builder/module/helpers/HoverOptions.php
on line
71
Deprecated
: strpos(): Passing null to parameter #1 ($haystack) of type string is deprecated in
/home/dh_zcawna/maydayglow.com/wp-content/themes/Divi/includes/builder/module/helpers/HoverOptions.php
on line
71
Deprecated
: strpos(): Passing null to parameter #1 ($haystack) of type string is deprecated in
/home/dh_zcawna/maydayglow.com/wp-content/themes/Divi/includes/builder/module/helpers/HoverOptions.php
on line
71
Deprecated
: strpos(): Passing null to parameter #1 ($haystack) of type string is deprecated in
/home/dh_zcawna/maydayglow.com/wp-content/themes/Divi/includes/builder/module/helpers/HoverOptions.php
on line
71
Deprecated
: strpos(): Passing null to parameter #1 ($haystack) of type string is deprecated in
/home/dh_zcawna/maydayglow.com/wp-content/themes/Divi/includes/builder/module/helpers/HoverOptions.php
on line
71
Deprecated
: strpos(): Passing null to parameter #1 ($haystack) of type string is deprecated in
/home/dh_zcawna/maydayglow.com/wp-content/themes/Divi/includes/builder/module/helpers/HoverOptions.php
on line
71
Deprecated
: strpos(): Passing null to parameter #1 ($haystack) of type string is deprecated in
/home/dh_zcawna/maydayglow.com/wp-content/themes/Divi/includes/builder/module/helpers/HoverOptions.php
on line
71
Deprecated
: strpos(): Passing null to parameter #1 ($haystack) of type string is deprecated in
/home/dh_zcawna/maydayglow.com/wp-content/themes/Divi/includes/builder/module/helpers/HoverOptions.php
on line
71
Deprecated
: strpos(): Passing null to parameter #1 ($haystack) of type string is deprecated in
/home/dh_zcawna/maydayglow.com/wp-content/themes/Divi/includes/builder/module/helpers/HoverOptions.php
on line
71
Deprecated
: strpos(): Passing null to parameter #1 ($haystack) of type string is deprecated in
/home/dh_zcawna/maydayglow.com/wp-content/themes/Divi/includes/builder/module/helpers/HoverOptions.php
on line
71
Deprecated
: strpos(): Passing null to parameter #1 ($haystack) of type string is deprecated in
/home/dh_zcawna/maydayglow.com/wp-content/themes/Divi/includes/builder/module/helpers/HoverOptions.php
on line
71
Deprecated
: strpos(): Passing null to parameter #1 ($haystack) of type string is deprecated in
/home/dh_zcawna/maydayglow.com/wp-content/themes/Divi/includes/builder/module/helpers/HoverOptions.php
on line
71
Deprecated
: strpos(): Passing null to parameter #1 ($haystack) of type string is deprecated in
/home/dh_zcawna/maydayglow.com/wp-content/themes/Divi/includes/builder/module/helpers/HoverOptions.php
on line
71
Deprecated
: strpos(): Passing null to parameter #1 ($haystack) of type string is deprecated in
/home/dh_zcawna/maydayglow.com/wp-content/themes/Divi/includes/builder/module/helpers/HoverOptions.php
on line
71
Deprecated
: strpos(): Passing null to parameter #1 ($haystack) of type string is deprecated in
/home/dh_zcawna/maydayglow.com/wp-content/themes/Divi/includes/builder/module/helpers/HoverOptions.php
on line
71
Deprecated
: strpos(): Passing null to parameter #1 ($haystack) of type string is deprecated in
/home/dh_zcawna/maydayglow.com/wp-content/themes/Divi/includes/builder/module/helpers/HoverOptions.php
on line
71
Deprecated
: strpos(): Passing null to parameter #1 ($haystack) of type string is deprecated in
/home/dh_zcawna/maydayglow.com/wp-content/themes/Divi/includes/builder/module/helpers/HoverOptions.php
on line
71
Deprecated
: strpos(): Passing null to parameter #1 ($haystack) of type string is deprecated in
/home/dh_zcawna/maydayglow.com/wp-content/themes/Divi/includes/builder/module/helpers/HoverOptions.php
on line
71
Deprecated
: strpos(): Passing null to parameter #1 ($haystack) of type string is deprecated in
/home/dh_zcawna/maydayglow.com/wp-content/themes/Divi/includes/builder/module/helpers/HoverOptions.php
on line
71
Deprecated
: strpos(): Passing null to parameter #1 ($haystack) of type string is deprecated in
/home/dh_zcawna/maydayglow.com/wp-content/themes/Divi/includes/builder/module/helpers/HoverOptions.php
on line
71
Deprecated
: strpos(): Passing null to parameter #1 ($haystack) of type string is deprecated in
/home/dh_zcawna/maydayglow.com/wp-content/themes/Divi/includes/builder/module/helpers/HoverOptions.php
on line
71
Deprecated
: strpos(): Passing null to parameter #1 ($haystack) of type string is deprecated in
/home/dh_zcawna/maydayglow.com/wp-content/themes/Divi/includes/builder/module/helpers/HoverOptions.php
on line
71
Deprecated
: strpos(): Passing null to parameter #1 ($haystack) of type string is deprecated in
/home/dh_zcawna/maydayglow.com/wp-content/themes/Divi/includes/builder/module/helpers/HoverOptions.php
on line
71
Deprecated
: strpos(): Passing null to parameter #1 ($haystack) of type string is deprecated in
/home/dh_zcawna/maydayglow.com/wp-content/themes/Divi/includes/builder/module/helpers/HoverOptions.php
on line
71
Deprecated
: strpos(): Passing null to parameter #1 ($haystack) of type string is deprecated in
/home/dh_zcawna/maydayglow.com/wp-content/themes/Divi/includes/builder/module/helpers/HoverOptions.php
on line
71
Deprecated
: strpos(): Passing null to parameter #1 ($haystack) of type string is deprecated in
/home/dh_zcawna/maydayglow.com/wp-content/themes/Divi/includes/builder/module/helpers/HoverOptions.php
on line
71
Deprecated
: strpos(): Passing null to parameter #1 ($haystack) of type string is deprecated in
/home/dh_zcawna/maydayglow.com/wp-content/themes/Divi/includes/builder/module/helpers/HoverOptions.php
on line
71
Deprecated
: strpos(): Passing null to parameter #1 ($haystack) of type string is deprecated in
/home/dh_zcawna/maydayglow.com/wp-content/themes/Divi/includes/builder/module/helpers/HoverOptions.php
on line
71
Deprecated
: rtrim(): Passing null to parameter #1 ($string) of type string is deprecated in
/home/dh_zcawna/maydayglow.com/wp-content/themes/Divi/includes/builder/class-et-builder-element.php
on line
15982
Deprecated
: rtrim(): Passing null to parameter #1 ($string) of type string is deprecated in
/home/dh_zcawna/maydayglow.com/wp-content/themes/Divi/includes/builder/class-et-builder-element.php
on line
15982
Deprecated
: strpos(): Passing null to parameter #1 ($haystack) of type string is deprecated in
/home/dh_zcawna/maydayglow.com/wp-content/themes/Divi/includes/builder/module/helpers/HoverOptions.php
on line
71
Deprecated
: strpos(): Passing null to parameter #1 ($haystack) of type string is deprecated in
/home/dh_zcawna/maydayglow.com/wp-content/themes/Divi/includes/builder/module/helpers/HoverOptions.php
on line
71
Deprecated
: strpos(): Passing null to parameter #1 ($haystack) of type string is deprecated in
/home/dh_zcawna/maydayglow.com/wp-content/themes/Divi/includes/builder/module/helpers/HoverOptions.php
on line
71
Deprecated
: strpos(): Passing null to parameter #1 ($haystack) of type string is deprecated in
/home/dh_zcawna/maydayglow.com/wp-content/themes/Divi/includes/builder/module/helpers/HoverOptions.php
on line
71
Deprecated
: strpos(): Passing null to parameter #1 ($haystack) of type string is deprecated in
/home/dh_zcawna/maydayglow.com/wp-content/themes/Divi/includes/builder/module/helpers/HoverOptions.php
on line
71
Deprecated
: strpos(): Passing null to parameter #1 ($haystack) of type string is deprecated in
/home/dh_zcawna/maydayglow.com/wp-content/themes/Divi/includes/builder/module/helpers/HoverOptions.php
on line
71
Deprecated
: strpos(): Passing null to parameter #1 ($haystack) of type string is deprecated in
/home/dh_zcawna/maydayglow.com/wp-content/themes/Divi/includes/builder/module/helpers/HoverOptions.php
on line
71
Deprecated
: strpos(): Passing null to parameter #1 ($haystack) of type string is deprecated in
/home/dh_zcawna/maydayglow.com/wp-content/themes/Divi/includes/builder/module/helpers/HoverOptions.php
on line
71
Deprecated
: strpos(): Passing null to parameter #1 ($haystack) of type string is deprecated in
/home/dh_zcawna/maydayglow.com/wp-content/themes/Divi/includes/builder/module/helpers/HoverOptions.php
on line
71
Deprecated
: strpos(): Passing null to parameter #1 ($haystack) of type string is deprecated in
/home/dh_zcawna/maydayglow.com/wp-content/themes/Divi/includes/builder/module/helpers/HoverOptions.php
on line
71
Deprecated
: strpos(): Passing null to parameter #1 ($haystack) of type string is deprecated in
/home/dh_zcawna/maydayglow.com/wp-content/themes/Divi/includes/builder/module/helpers/HoverOptions.php
on line
71
Deprecated
: strpos(): Passing null to parameter #1 ($haystack) of type string is deprecated in
/home/dh_zcawna/maydayglow.com/wp-content/themes/Divi/includes/builder/module/helpers/HoverOptions.php
on line
71
Deprecated
: strpos(): Passing null to parameter #1 ($haystack) of type string is deprecated in
/home/dh_zcawna/maydayglow.com/wp-content/themes/Divi/includes/builder/module/helpers/HoverOptions.php
on line
71
Deprecated
: strpos(): Passing null to parameter #1 ($haystack) of type string is deprecated in
/home/dh_zcawna/maydayglow.com/wp-content/themes/Divi/includes/builder/module/helpers/HoverOptions.php
on line
71
Deprecated
: strpos(): Passing null to parameter #1 ($haystack) of type string is deprecated in
/home/dh_zcawna/maydayglow.com/wp-content/themes/Divi/includes/builder/module/helpers/HoverOptions.php
on line
71
Deprecated
: strpos(): Passing null to parameter #1 ($haystack) of type string is deprecated in
/home/dh_zcawna/maydayglow.com/wp-content/themes/Divi/includes/builder/module/helpers/HoverOptions.php
on line
71
Deprecated
: strpos(): Passing null to parameter #1 ($haystack) of type string is deprecated in
/home/dh_zcawna/maydayglow.com/wp-content/themes/Divi/includes/builder/module/helpers/HoverOptions.php
on line
71
Deprecated
: strpos(): Passing null to parameter #1 ($haystack) of type string is deprecated in
/home/dh_zcawna/maydayglow.com/wp-content/themes/Divi/includes/builder/module/helpers/HoverOptions.php
on line
71
Deprecated
: strpos(): Passing null to parameter #1 ($haystack) of type string is deprecated in
/home/dh_zcawna/maydayglow.com/wp-content/themes/Divi/includes/builder/module/helpers/HoverOptions.php
on line
71
Deprecated
: strpos(): Passing null to parameter #1 ($haystack) of type string is deprecated in
/home/dh_zcawna/maydayglow.com/wp-content/themes/Divi/includes/builder/module/helpers/HoverOptions.php
on line
71
Deprecated
: strpos(): Passing null to parameter #1 ($haystack) of type string is deprecated in
/home/dh_zcawna/maydayglow.com/wp-content/themes/Divi/includes/builder/module/helpers/HoverOptions.php
on line
71
Deprecated
: strpos(): Passing null to parameter #1 ($haystack) of type string is deprecated in
/home/dh_zcawna/maydayglow.com/wp-content/themes/Divi/includes/builder/module/helpers/HoverOptions.php
on line
71
Deprecated
: strpos(): Passing null to parameter #1 ($haystack) of type string is deprecated in
/home/dh_zcawna/maydayglow.com/wp-content/themes/Divi/includes/builder/module/helpers/HoverOptions.php
on line
71
Deprecated
: strpos(): Passing null to parameter #1 ($haystack) of type string is deprecated in
/home/dh_zcawna/maydayglow.com/wp-content/themes/Divi/includes/builder/module/helpers/HoverOptions.php
on line
71
Deprecated
: strpos(): Passing null to parameter #1 ($haystack) of type string is deprecated in
/home/dh_zcawna/maydayglow.com/wp-content/themes/Divi/includes/builder/module/helpers/HoverOptions.php
on line
71
Deprecated
: strpos(): Passing null to parameter #1 ($haystack) of type string is deprecated in
/home/dh_zcawna/maydayglow.com/wp-content/themes/Divi/includes/builder/module/helpers/HoverOptions.php
on line
71
Deprecated
: strpos(): Passing null to parameter #1 ($haystack) of type string is deprecated in
/home/dh_zcawna/maydayglow.com/wp-content/themes/Divi/includes/builder/module/helpers/HoverOptions.php
on line
71
Deprecated
: strpos(): Passing null to parameter #1 ($haystack) of type string is deprecated in
/home/dh_zcawna/maydayglow.com/wp-content/themes/Divi/includes/builder/module/helpers/HoverOptions.php
on line
71
Deprecated
: strpos(): Passing null to parameter #1 ($haystack) of type string is deprecated in
/home/dh_zcawna/maydayglow.com/wp-content/themes/Divi/includes/builder/module/helpers/HoverOptions.php
on line
71
Deprecated
: strpos(): Passing null to parameter #1 ($haystack) of type string is deprecated in
/home/dh_zcawna/maydayglow.com/wp-content/themes/Divi/includes/builder/module/helpers/HoverOptions.php
on line
71
Deprecated
: strpos(): Passing null to parameter #1 ($haystack) of type string is deprecated in
/home/dh_zcawna/maydayglow.com/wp-content/themes/Divi/includes/builder/module/helpers/HoverOptions.php
on line
71
Deprecated
: strpos(): Passing null to parameter #1 ($haystack) of type string is deprecated in
/home/dh_zcawna/maydayglow.com/wp-content/themes/Divi/includes/builder/module/helpers/HoverOptions.php
on line
71
Deprecated
: strpos(): Passing null to parameter #1 ($haystack) of type string is deprecated in
/home/dh_zcawna/maydayglow.com/wp-content/themes/Divi/includes/builder/module/helpers/HoverOptions.php
on line
71
Deprecated
: strpos(): Passing null to parameter #1 ($haystack) of type string is deprecated in
/home/dh_zcawna/maydayglow.com/wp-content/themes/Divi/includes/builder/module/helpers/HoverOptions.php
on line
71
Deprecated
: strpos(): Passing null to parameter #1 ($haystack) of type string is deprecated in
/home/dh_zcawna/maydayglow.com/wp-content/themes/Divi/includes/builder/module/helpers/HoverOptions.php
on line
71
Deprecated
: strpos(): Passing null to parameter #1 ($haystack) of type string is deprecated in
/home/dh_zcawna/maydayglow.com/wp-content/themes/Divi/includes/builder/module/helpers/HoverOptions.php
on line
71
Deprecated
: strpos(): Passing null to parameter #1 ($haystack) of type string is deprecated in
/home/dh_zcawna/maydayglow.com/wp-content/themes/Divi/includes/builder/module/helpers/HoverOptions.php
on line
71
Deprecated
: strpos(): Passing null to parameter #1 ($haystack) of type string is deprecated in
/home/dh_zcawna/maydayglow.com/wp-content/themes/Divi/includes/builder/module/helpers/HoverOptions.php
on line
71
Deprecated
: strpos(): Passing null to parameter #1 ($haystack) of type string is deprecated in
/home/dh_zcawna/maydayglow.com/wp-content/themes/Divi/includes/builder/module/helpers/HoverOptions.php
on line
71
Deprecated
: strpos(): Passing null to parameter #1 ($haystack) of type string is deprecated in
/home/dh_zcawna/maydayglow.com/wp-content/themes/Divi/includes/builder/module/helpers/HoverOptions.php
on line
71
Deprecated
: strpos(): Passing null to parameter #1 ($haystack) of type string is deprecated in
/home/dh_zcawna/maydayglow.com/wp-content/themes/Divi/includes/builder/module/helpers/HoverOptions.php
on line
71
Deprecated
: strpos(): Passing null to parameter #1 ($haystack) of type string is deprecated in
/home/dh_zcawna/maydayglow.com/wp-content/themes/Divi/includes/builder/module/helpers/HoverOptions.php
on line
71
Deprecated
: strpos(): Passing null to parameter #1 ($haystack) of type string is deprecated in
/home/dh_zcawna/maydayglow.com/wp-content/themes/Divi/includes/builder/module/helpers/HoverOptions.php
on line
71
Deprecated
: strpos(): Passing null to parameter #1 ($haystack) of type string is deprecated in
/home/dh_zcawna/maydayglow.com/wp-content/themes/Divi/includes/builder/module/helpers/HoverOptions.php
on line
71
Deprecated
: strpos(): Passing null to parameter #1 ($haystack) of type string is deprecated in
/home/dh_zcawna/maydayglow.com/wp-content/themes/Divi/includes/builder/module/helpers/HoverOptions.php
on line
71
Deprecated
: strpos(): Passing null to parameter #1 ($haystack) of type string is deprecated in
/home/dh_zcawna/maydayglow.com/wp-content/themes/Divi/includes/builder/module/helpers/HoverOptions.php
on line
71
Deprecated
: strpos(): Passing null to parameter #1 ($haystack) of type string is deprecated in
/home/dh_zcawna/maydayglow.com/wp-content/themes/Divi/includes/builder/module/helpers/HoverOptions.php
on line
71
Deprecated
: strpos(): Passing null to parameter #1 ($haystack) of type string is deprecated in
/home/dh_zcawna/maydayglow.com/wp-content/themes/Divi/includes/builder/module/helpers/HoverOptions.php
on line
71
Deprecated
: strpos(): Passing null to parameter #1 ($haystack) of type string is deprecated in
/home/dh_zcawna/maydayglow.com/wp-content/themes/Divi/includes/builder/module/helpers/HoverOptions.php
on line
71
Deprecated
: strpos(): Passing null to parameter #1 ($haystack) of type string is deprecated in
/home/dh_zcawna/maydayglow.com/wp-content/themes/Divi/includes/builder/module/helpers/HoverOptions.php
on line
71
Deprecated
: strpos(): Passing null to parameter #1 ($haystack) of type string is deprecated in
/home/dh_zcawna/maydayglow.com/wp-content/themes/Divi/includes/builder/module/helpers/HoverOptions.php
on line
71
Deprecated
: strpos(): Passing null to parameter #1 ($haystack) of type string is deprecated in
/home/dh_zcawna/maydayglow.com/wp-content/themes/Divi/includes/builder/module/helpers/HoverOptions.php
on line
71
Deprecated
: strpos(): Passing null to parameter #1 ($haystack) of type string is deprecated in
/home/dh_zcawna/maydayglow.com/wp-content/themes/Divi/includes/builder/module/helpers/HoverOptions.php
on line
71
Deprecated
: strpos(): Passing null to parameter #1 ($haystack) of type string is deprecated in
/home/dh_zcawna/maydayglow.com/wp-content/themes/Divi/includes/builder/module/helpers/HoverOptions.php
on line
71
Deprecated
: strpos(): Passing null to parameter #1 ($haystack) of type string is deprecated in
/home/dh_zcawna/maydayglow.com/wp-content/themes/Divi/includes/builder/module/helpers/HoverOptions.php
on line
71
Deprecated
: strpos(): Passing null to parameter #1 ($haystack) of type string is deprecated in
/home/dh_zcawna/maydayglow.com/wp-content/themes/Divi/includes/builder/module/helpers/HoverOptions.php
on line
71
Deprecated
: strpos(): Passing null to parameter #1 ($haystack) of type string is deprecated in
/home/dh_zcawna/maydayglow.com/wp-content/themes/Divi/includes/builder/module/helpers/HoverOptions.php
on line
71
Deprecated
: strpos(): Passing null to parameter #1 ($haystack) of type string is deprecated in
/home/dh_zcawna/maydayglow.com/wp-content/themes/Divi/includes/builder/module/helpers/HoverOptions.php
on line
71
Deprecated
: strpos(): Passing null to parameter #1 ($haystack) of type string is deprecated in
/home/dh_zcawna/maydayglow.com/wp-content/themes/Divi/includes/builder/module/helpers/HoverOptions.php
on line
71
Deprecated
: strpos(): Passing null to parameter #1 ($haystack) of type string is deprecated in
/home/dh_zcawna/maydayglow.com/wp-content/themes/Divi/includes/builder/module/helpers/HoverOptions.php
on line
71
Deprecated
: strpos(): Passing null to parameter #1 ($haystack) of type string is deprecated in
/home/dh_zcawna/maydayglow.com/wp-content/themes/Divi/includes/builder/module/helpers/HoverOptions.php
on line
71
Deprecated
: strpos(): Passing null to parameter #1 ($haystack) of type string is deprecated in
/home/dh_zcawna/maydayglow.com/wp-content/themes/Divi/includes/builder/module/helpers/HoverOptions.php
on line
71
Deprecated
: strpos(): Passing null to parameter #1 ($haystack) of type string is deprecated in
/home/dh_zcawna/maydayglow.com/wp-content/themes/Divi/includes/builder/module/helpers/HoverOptions.php
on line
71
Deprecated
: strpos(): Passing null to parameter #1 ($haystack) of type string is deprecated in
/home/dh_zcawna/maydayglow.com/wp-content/themes/Divi/includes/builder/module/helpers/HoverOptions.php
on line
71
Deprecated
: strpos(): Passing null to parameter #1 ($haystack) of type string is deprecated in
/home/dh_zcawna/maydayglow.com/wp-content/themes/Divi/includes/builder/module/helpers/HoverOptions.php
on line
71
Deprecated
: strpos(): Passing null to parameter #1 ($haystack) of type string is deprecated in
/home/dh_zcawna/maydayglow.com/wp-content/themes/Divi/includes/builder/module/helpers/HoverOptions.php
on line
71
Deprecated
: strpos(): Passing null to parameter #1 ($haystack) of type string is deprecated in
/home/dh_zcawna/maydayglow.com/wp-content/themes/Divi/includes/builder/module/helpers/HoverOptions.php
on line
71
Deprecated
: strpos(): Passing null to parameter #1 ($haystack) of type string is deprecated in
/home/dh_zcawna/maydayglow.com/wp-content/themes/Divi/includes/builder/module/helpers/HoverOptions.php
on line
71
Deprecated
: strpos(): Passing null to parameter #1 ($haystack) of type string is deprecated in
/home/dh_zcawna/maydayglow.com/wp-content/themes/Divi/includes/builder/module/helpers/HoverOptions.php
on line
71
Deprecated
: strpos(): Passing null to parameter #1 ($haystack) of type string is deprecated in
/home/dh_zcawna/maydayglow.com/wp-content/themes/Divi/includes/builder/module/helpers/HoverOptions.php
on line
71
Deprecated
: strpos(): Passing null to parameter #1 ($haystack) of type string is deprecated in
/home/dh_zcawna/maydayglow.com/wp-content/themes/Divi/includes/builder/module/helpers/HoverOptions.php
on line
71
Deprecated
: strpos(): Passing null to parameter #1 ($haystack) of type string is deprecated in
/home/dh_zcawna/maydayglow.com/wp-content/themes/Divi/includes/builder/module/helpers/HoverOptions.php
on line
71
Deprecated
: strpos(): Passing null to parameter #1 ($haystack) of type string is deprecated in
/home/dh_zcawna/maydayglow.com/wp-content/themes/Divi/includes/builder/module/helpers/HoverOptions.php
on line
71
Deprecated
: strpos(): Passing null to parameter #1 ($haystack) of type string is deprecated in
/home/dh_zcawna/maydayglow.com/wp-content/themes/Divi/includes/builder/module/helpers/HoverOptions.php
on line
71
Deprecated
: strpos(): Passing null to parameter #1 ($haystack) of type string is deprecated in
/home/dh_zcawna/maydayglow.com/wp-content/themes/Divi/includes/builder/module/helpers/HoverOptions.php
on line
71
Deprecated
: strpos(): Passing null to parameter #1 ($haystack) of type string is deprecated in
/home/dh_zcawna/maydayglow.com/wp-content/themes/Divi/includes/builder/module/helpers/HoverOptions.php
on line
71
Deprecated
: strpos(): Passing null to parameter #1 ($haystack) of type string is deprecated in
/home/dh_zcawna/maydayglow.com/wp-content/themes/Divi/includes/builder/module/helpers/HoverOptions.php
on line
71
Deprecated
: strpos(): Passing null to parameter #1 ($haystack) of type string is deprecated in
/home/dh_zcawna/maydayglow.com/wp-content/themes/Divi/includes/builder/module/helpers/HoverOptions.php
on line
71
Deprecated
: strpos(): Passing null to parameter #1 ($haystack) of type string is deprecated in
/home/dh_zcawna/maydayglow.com/wp-content/themes/Divi/includes/builder/module/helpers/HoverOptions.php
on line
71
Deprecated
: strpos(): Passing null to parameter #1 ($haystack) of type string is deprecated in
/home/dh_zcawna/maydayglow.com/wp-content/themes/Divi/includes/builder/module/helpers/HoverOptions.php
on line
71
Deprecated
: strpos(): Passing null to parameter #1 ($haystack) of type string is deprecated in
/home/dh_zcawna/maydayglow.com/wp-content/themes/Divi/includes/builder/module/helpers/HoverOptions.php
on line
71
Deprecated
: strpos(): Passing null to parameter #1 ($haystack) of type string is deprecated in
/home/dh_zcawna/maydayglow.com/wp-content/themes/Divi/includes/builder/module/helpers/HoverOptions.php
on line
71
Deprecated
: strpos(): Passing null to parameter #1 ($haystack) of type string is deprecated in
/home/dh_zcawna/maydayglow.com/wp-content/themes/Divi/includes/builder/module/helpers/HoverOptions.php
on line
71
Deprecated
: rtrim(): Passing null to parameter #1 ($string) of type string is deprecated in
/home/dh_zcawna/maydayglow.com/wp-content/themes/Divi/includes/builder/class-et-builder-element.php
on line
15982
Deprecated
: strpos(): Passing null to parameter #1 ($haystack) of type string is deprecated in
/home/dh_zcawna/maydayglow.com/wp-content/themes/Divi/includes/builder/module/helpers/HoverOptions.php
on line
71
Deprecated
: strpos(): Passing null to parameter #1 ($haystack) of type string is deprecated in
/home/dh_zcawna/maydayglow.com/wp-content/themes/Divi/includes/builder/module/helpers/HoverOptions.php
on line
71
Deprecated
: strpos(): Passing null to parameter #1 ($haystack) of type string is deprecated in
/home/dh_zcawna/maydayglow.com/wp-content/themes/Divi/includes/builder/module/helpers/HoverOptions.php
on line
71
Deprecated
: strpos(): Passing null to parameter #1 ($haystack) of type string is deprecated in
/home/dh_zcawna/maydayglow.com/wp-content/themes/Divi/includes/builder/module/helpers/HoverOptions.php
on line
71
Deprecated
: strpos(): Passing null to parameter #1 ($haystack) of type string is deprecated in
/home/dh_zcawna/maydayglow.com/wp-content/themes/Divi/includes/builder/module/helpers/HoverOptions.php
on line
71
Deprecated
: strpos(): Passing null to parameter #1 ($haystack) of type string is deprecated in
/home/dh_zcawna/maydayglow.com/wp-content/themes/Divi/includes/builder/module/helpers/HoverOptions.php
on line
71
Deprecated
: strpos(): Passing null to parameter #1 ($haystack) of type string is deprecated in
/home/dh_zcawna/maydayglow.com/wp-content/themes/Divi/includes/builder/module/helpers/HoverOptions.php
on line
71
Deprecated
: strpos(): Passing null to parameter #1 ($haystack) of type string is deprecated in
/home/dh_zcawna/maydayglow.com/wp-content/themes/Divi/includes/builder/module/helpers/HoverOptions.php
on line
71
Deprecated
: strpos(): Passing null to parameter #1 ($haystack) of type string is deprecated in
/home/dh_zcawna/maydayglow.com/wp-content/themes/Divi/includes/builder/module/helpers/HoverOptions.php
on line
71
Deprecated
: strpos(): Passing null to parameter #1 ($haystack) of type string is deprecated in
/home/dh_zcawna/maydayglow.com/wp-content/themes/Divi/includes/builder/module/helpers/HoverOptions.php
on line
71
Deprecated
: strpos(): Passing null to parameter #1 ($haystack) of type string is deprecated in
/home/dh_zcawna/maydayglow.com/wp-content/themes/Divi/includes/builder/module/helpers/HoverOptions.php
on line
71
Deprecated
: strpos(): Passing null to parameter #1 ($haystack) of type string is deprecated in
/home/dh_zcawna/maydayglow.com/wp-content/themes/Divi/includes/builder/module/helpers/HoverOptions.php
on line
71
Deprecated
: strpos(): Passing null to parameter #1 ($haystack) of type string is deprecated in
/home/dh_zcawna/maydayglow.com/wp-content/themes/Divi/includes/builder/module/helpers/HoverOptions.php
on line
71
Deprecated
: strpos(): Passing null to parameter #1 ($haystack) of type string is deprecated in
/home/dh_zcawna/maydayglow.com/wp-content/themes/Divi/includes/builder/module/helpers/HoverOptions.php
on line
71
Deprecated
: strpos(): Passing null to parameter #1 ($haystack) of type string is deprecated in
/home/dh_zcawna/maydayglow.com/wp-content/themes/Divi/includes/builder/module/helpers/HoverOptions.php
on line
71
Deprecated
: strpos(): Passing null to parameter #1 ($haystack) of type string is deprecated in
/home/dh_zcawna/maydayglow.com/wp-content/themes/Divi/includes/builder/module/helpers/HoverOptions.php
on line
71
Deprecated
: strpos(): Passing null to parameter #1 ($haystack) of type string is deprecated in
/home/dh_zcawna/maydayglow.com/wp-content/themes/Divi/includes/builder/module/helpers/HoverOptions.php
on line
71
Deprecated
: strpos(): Passing null to parameter #1 ($haystack) of type string is deprecated in
/home/dh_zcawna/maydayglow.com/wp-content/themes/Divi/includes/builder/module/helpers/HoverOptions.php
on line
71
Deprecated
: strpos(): Passing null to parameter #1 ($haystack) of type string is deprecated in
/home/dh_zcawna/maydayglow.com/wp-content/themes/Divi/includes/builder/module/helpers/HoverOptions.php
on line
71
Deprecated
: strpos(): Passing null to parameter #1 ($haystack) of type string is deprecated in
/home/dh_zcawna/maydayglow.com/wp-content/themes/Divi/includes/builder/module/helpers/HoverOptions.php
on line
71
Deprecated
: strpos(): Passing null to parameter #1 ($haystack) of type string is deprecated in
/home/dh_zcawna/maydayglow.com/wp-content/themes/Divi/includes/builder/module/helpers/HoverOptions.php
on line
71
Deprecated
: strpos(): Passing null to parameter #1 ($haystack) of type string is deprecated in
/home/dh_zcawna/maydayglow.com/wp-content/themes/Divi/includes/builder/module/helpers/HoverOptions.php
on line
71
Deprecated
: strpos(): Passing null to parameter #1 ($haystack) of type string is deprecated in
/home/dh_zcawna/maydayglow.com/wp-content/themes/Divi/includes/builder/module/helpers/HoverOptions.php
on line
71
Deprecated
: strpos(): Passing null to parameter #1 ($haystack) of type string is deprecated in
/home/dh_zcawna/maydayglow.com/wp-content/themes/Divi/includes/builder/module/helpers/HoverOptions.php
on line
71
Deprecated
: strpos(): Passing null to parameter #1 ($haystack) of type string is deprecated in
/home/dh_zcawna/maydayglow.com/wp-content/themes/Divi/includes/builder/module/helpers/HoverOptions.php
on line
71
Deprecated
: strpos(): Passing null to parameter #1 ($haystack) of type string is deprecated in
/home/dh_zcawna/maydayglow.com/wp-content/themes/Divi/includes/builder/module/helpers/HoverOptions.php
on line
71
Deprecated
: strpos(): Passing null to parameter #1 ($haystack) of type string is deprecated in
/home/dh_zcawna/maydayglow.com/wp-content/themes/Divi/includes/builder/module/helpers/HoverOptions.php
on line
71
Deprecated
: strpos(): Passing null to parameter #1 ($haystack) of type string is deprecated in
/home/dh_zcawna/maydayglow.com/wp-content/themes/Divi/includes/builder/module/helpers/HoverOptions.php
on line
71
Deprecated
: strpos(): Passing null to parameter #1 ($haystack) of type string is deprecated in
/home/dh_zcawna/maydayglow.com/wp-content/themes/Divi/includes/builder/module/helpers/HoverOptions.php
on line
71
Deprecated
: strpos(): Passing null to parameter #1 ($haystack) of type string is deprecated in
/home/dh_zcawna/maydayglow.com/wp-content/themes/Divi/includes/builder/module/helpers/HoverOptions.php
on line
71
Deprecated
: strpos(): Passing null to parameter #1 ($haystack) of type string is deprecated in
/home/dh_zcawna/maydayglow.com/wp-content/themes/Divi/includes/builder/module/helpers/HoverOptions.php
on line
71
Deprecated
: strpos(): Passing null to parameter #1 ($haystack) of type string is deprecated in
/home/dh_zcawna/maydayglow.com/wp-content/themes/Divi/includes/builder/module/helpers/HoverOptions.php
on line
71
Deprecated
: strpos(): Passing null to parameter #1 ($haystack) of type string is deprecated in
/home/dh_zcawna/maydayglow.com/wp-content/themes/Divi/includes/builder/module/helpers/HoverOptions.php
on line
71
Deprecated
: strpos(): Passing null to parameter #1 ($haystack) of type string is deprecated in
/home/dh_zcawna/maydayglow.com/wp-content/themes/Divi/includes/builder/module/helpers/HoverOptions.php
on line
71
Deprecated
: strpos(): Passing null to parameter #1 ($haystack) of type string is deprecated in
/home/dh_zcawna/maydayglow.com/wp-content/themes/Divi/includes/builder/module/helpers/HoverOptions.php
on line
71
Deprecated
: strpos(): Passing null to parameter #1 ($haystack) of type string is deprecated in
/home/dh_zcawna/maydayglow.com/wp-content/themes/Divi/includes/builder/module/helpers/HoverOptions.php
on line
71
Deprecated
: strpos(): Passing null to parameter #1 ($haystack) of type string is deprecated in
/home/dh_zcawna/maydayglow.com/wp-content/themes/Divi/includes/builder/module/helpers/HoverOptions.php
on line
71
Deprecated
: strpos(): Passing null to parameter #1 ($haystack) of type string is deprecated in
/home/dh_zcawna/maydayglow.com/wp-content/themes/Divi/includes/builder/module/helpers/HoverOptions.php
on line
71
Deprecated
: strpos(): Passing null to parameter #1 ($haystack) of type string is deprecated in
/home/dh_zcawna/maydayglow.com/wp-content/themes/Divi/includes/builder/module/helpers/HoverOptions.php
on line
71
Deprecated
: strpos(): Passing null to parameter #1 ($haystack) of type string is deprecated in
/home/dh_zcawna/maydayglow.com/wp-content/themes/Divi/includes/builder/module/helpers/HoverOptions.php
on line
71
Deprecated
: strpos(): Passing null to parameter #1 ($haystack) of type string is deprecated in
/home/dh_zcawna/maydayglow.com/wp-content/themes/Divi/includes/builder/module/helpers/HoverOptions.php
on line
71
Deprecated
: strpos(): Passing null to parameter #1 ($haystack) of type string is deprecated in
/home/dh_zcawna/maydayglow.com/wp-content/themes/Divi/includes/builder/module/helpers/HoverOptions.php
on line
71
Deprecated
: strpos(): Passing null to parameter #1 ($haystack) of type string is deprecated in
/home/dh_zcawna/maydayglow.com/wp-content/themes/Divi/includes/builder/module/helpers/HoverOptions.php
on line
71
Deprecated
: strpos(): Passing null to parameter #1 ($haystack) of type string is deprecated in
/home/dh_zcawna/maydayglow.com/wp-content/themes/Divi/includes/builder/module/helpers/HoverOptions.php
on line
71
Deprecated
: strpos(): Passing null to parameter #1 ($haystack) of type string is deprecated in
/home/dh_zcawna/maydayglow.com/wp-content/themes/Divi/includes/builder/module/helpers/HoverOptions.php
on line
71
Deprecated
: strpos(): Passing null to parameter #1 ($haystack) of type string is deprecated in
/home/dh_zcawna/maydayglow.com/wp-content/themes/Divi/includes/builder/module/helpers/HoverOptions.php
on line
71
Deprecated
: strpos(): Passing null to parameter #1 ($haystack) of type string is deprecated in
/home/dh_zcawna/maydayglow.com/wp-content/themes/Divi/includes/builder/module/helpers/HoverOptions.php
on line
71
Deprecated
: strpos(): Passing null to parameter #1 ($haystack) of type string is deprecated in
/home/dh_zcawna/maydayglow.com/wp-content/themes/Divi/includes/builder/module/helpers/HoverOptions.php
on line
71
Deprecated
: strpos(): Passing null to parameter #1 ($haystack) of type string is deprecated in
/home/dh_zcawna/maydayglow.com/wp-content/themes/Divi/includes/builder/module/helpers/HoverOptions.php
on line
71
Deprecated
: strpos(): Passing null to parameter #1 ($haystack) of type string is deprecated in
/home/dh_zcawna/maydayglow.com/wp-content/themes/Divi/includes/builder/module/helpers/HoverOptions.php
on line
71
Deprecated
: strpos(): Passing null to parameter #1 ($haystack) of type string is deprecated in
/home/dh_zcawna/maydayglow.com/wp-content/themes/Divi/includes/builder/module/helpers/HoverOptions.php
on line
71
Deprecated
: strpos(): Passing null to parameter #1 ($haystack) of type string is deprecated in
/home/dh_zcawna/maydayglow.com/wp-content/themes/Divi/includes/builder/module/helpers/HoverOptions.php
on line
71
Deprecated
: strpos(): Passing null to parameter #1 ($haystack) of type string is deprecated in
/home/dh_zcawna/maydayglow.com/wp-content/themes/Divi/includes/builder/module/helpers/HoverOptions.php
on line
71
Deprecated
: strpos(): Passing null to parameter #1 ($haystack) of type string is deprecated in
/home/dh_zcawna/maydayglow.com/wp-content/themes/Divi/includes/builder/module/helpers/HoverOptions.php
on line
71
Deprecated
: strpos(): Passing null to parameter #1 ($haystack) of type string is deprecated in
/home/dh_zcawna/maydayglow.com/wp-content/themes/Divi/includes/builder/module/helpers/HoverOptions.php
on line
71
Deprecated
: strpos(): Passing null to parameter #1 ($haystack) of type string is deprecated in
/home/dh_zcawna/maydayglow.com/wp-content/themes/Divi/includes/builder/module/helpers/HoverOptions.php
on line
71
Deprecated
: strpos(): Passing null to parameter #1 ($haystack) of type string is deprecated in
/home/dh_zcawna/maydayglow.com/wp-content/themes/Divi/includes/builder/module/helpers/HoverOptions.php
on line
71
Deprecated
: strpos(): Passing null to parameter #1 ($haystack) of type string is deprecated in
/home/dh_zcawna/maydayglow.com/wp-content/themes/Divi/includes/builder/module/helpers/HoverOptions.php
on line
71
Deprecated
: strpos(): Passing null to parameter #1 ($haystack) of type string is deprecated in
/home/dh_zcawna/maydayglow.com/wp-content/themes/Divi/includes/builder/module/helpers/HoverOptions.php
on line
71
Deprecated
: strpos(): Passing null to parameter #1 ($haystack) of type string is deprecated in
/home/dh_zcawna/maydayglow.com/wp-content/themes/Divi/includes/builder/module/helpers/HoverOptions.php
on line
71
Deprecated
: strpos(): Passing null to parameter #1 ($haystack) of type string is deprecated in
/home/dh_zcawna/maydayglow.com/wp-content/themes/Divi/includes/builder/module/helpers/HoverOptions.php
on line
71
Deprecated
: strpos(): Passing null to parameter #1 ($haystack) of type string is deprecated in
/home/dh_zcawna/maydayglow.com/wp-content/themes/Divi/includes/builder/module/helpers/HoverOptions.php
on line
71
Deprecated
: strpos(): Passing null to parameter #1 ($haystack) of type string is deprecated in
/home/dh_zcawna/maydayglow.com/wp-content/themes/Divi/includes/builder/module/helpers/HoverOptions.php
on line
71
Deprecated
: strpos(): Passing null to parameter #1 ($haystack) of type string is deprecated in
/home/dh_zcawna/maydayglow.com/wp-content/themes/Divi/includes/builder/module/helpers/HoverOptions.php
on line
71
Deprecated
: strpos(): Passing null to parameter #1 ($haystack) of type string is deprecated in
/home/dh_zcawna/maydayglow.com/wp-content/themes/Divi/includes/builder/module/helpers/HoverOptions.php
on line
71
Deprecated
: strpos(): Passing null to parameter #1 ($haystack) of type string is deprecated in
/home/dh_zcawna/maydayglow.com/wp-content/themes/Divi/includes/builder/module/helpers/HoverOptions.php
on line
71
Deprecated
: strpos(): Passing null to parameter #1 ($haystack) of type string is deprecated in
/home/dh_zcawna/maydayglow.com/wp-content/themes/Divi/includes/builder/module/helpers/HoverOptions.php
on line
71
Deprecated
: strpos(): Passing null to parameter #1 ($haystack) of type string is deprecated in
/home/dh_zcawna/maydayglow.com/wp-content/themes/Divi/includes/builder/module/helpers/HoverOptions.php
on line
71
Deprecated
: strpos(): Passing null to parameter #1 ($haystack) of type string is deprecated in
/home/dh_zcawna/maydayglow.com/wp-content/themes/Divi/includes/builder/module/helpers/HoverOptions.php
on line
71
Deprecated
: strpos(): Passing null to parameter #1 ($haystack) of type string is deprecated in
/home/dh_zcawna/maydayglow.com/wp-content/themes/Divi/includes/builder/module/helpers/HoverOptions.php
on line
71
Deprecated
: strpos(): Passing null to parameter #1 ($haystack) of type string is deprecated in
/home/dh_zcawna/maydayglow.com/wp-content/themes/Divi/includes/builder/module/helpers/HoverOptions.php
on line
71
Deprecated
: strpos(): Passing null to parameter #1 ($haystack) of type string is deprecated in
/home/dh_zcawna/maydayglow.com/wp-content/themes/Divi/includes/builder/module/helpers/HoverOptions.php
on line
71
Deprecated
: strpos(): Passing null to parameter #1 ($haystack) of type string is deprecated in
/home/dh_zcawna/maydayglow.com/wp-content/themes/Divi/includes/builder/module/helpers/HoverOptions.php
on line
71
Deprecated
: strpos(): Passing null to parameter #1 ($haystack) of type string is deprecated in
/home/dh_zcawna/maydayglow.com/wp-content/themes/Divi/includes/builder/module/helpers/HoverOptions.php
on line
71
Deprecated
: strpos(): Passing null to parameter #1 ($haystack) of type string is deprecated in
/home/dh_zcawna/maydayglow.com/wp-content/themes/Divi/includes/builder/module/helpers/HoverOptions.php
on line
71
Deprecated
: strpos(): Passing null to parameter #1 ($haystack) of type string is deprecated in
/home/dh_zcawna/maydayglow.com/wp-content/themes/Divi/includes/builder/module/helpers/HoverOptions.php
on line
71
Deprecated
: strpos(): Passing null to parameter #1 ($haystack) of type string is deprecated in
/home/dh_zcawna/maydayglow.com/wp-content/themes/Divi/includes/builder/module/helpers/HoverOptions.php
on line
71
Deprecated
: rtrim(): Passing null to parameter #1 ($string) of type string is deprecated in
/home/dh_zcawna/maydayglow.com/wp-content/themes/Divi/includes/builder/class-et-builder-element.php
on line
15982
Deprecated
: strpos(): Passing null to parameter #1 ($haystack) of type string is deprecated in
/home/dh_zcawna/maydayglow.com/wp-content/themes/Divi/includes/builder/module/helpers/HoverOptions.php
on line
71
Deprecated
: strpos(): Passing null to parameter #1 ($haystack) of type string is deprecated in
/home/dh_zcawna/maydayglow.com/wp-content/themes/Divi/includes/builder/module/helpers/HoverOptions.php
on line
71
Deprecated
: strpos(): Passing null to parameter #1 ($haystack) of type string is deprecated in
/home/dh_zcawna/maydayglow.com/wp-content/themes/Divi/includes/builder/module/helpers/HoverOptions.php
on line
71
Deprecated
: strpos(): Passing null to parameter #1 ($haystack) of type string is deprecated in
/home/dh_zcawna/maydayglow.com/wp-content/themes/Divi/includes/builder/module/helpers/HoverOptions.php
on line
71
Deprecated
: strpos(): Passing null to parameter #1 ($haystack) of type string is deprecated in
/home/dh_zcawna/maydayglow.com/wp-content/themes/Divi/includes/builder/module/helpers/HoverOptions.php
on line
71
Deprecated
: strpos(): Passing null to parameter #1 ($haystack) of type string is deprecated in
/home/dh_zcawna/maydayglow.com/wp-content/themes/Divi/includes/builder/module/helpers/HoverOptions.php
on line
71
Deprecated
: strpos(): Passing null to parameter #1 ($haystack) of type string is deprecated in
/home/dh_zcawna/maydayglow.com/wp-content/themes/Divi/includes/builder/module/helpers/HoverOptions.php
on line
71
Deprecated
: strpos(): Passing null to parameter #1 ($haystack) of type string is deprecated in
/home/dh_zcawna/maydayglow.com/wp-content/themes/Divi/includes/builder/module/helpers/HoverOptions.php
on line
71
Deprecated
: strpos(): Passing null to parameter #1 ($haystack) of type string is deprecated in
/home/dh_zcawna/maydayglow.com/wp-content/themes/Divi/includes/builder/module/helpers/HoverOptions.php
on line
71
Deprecated
: strpos(): Passing null to parameter #1 ($haystack) of type string is deprecated in
/home/dh_zcawna/maydayglow.com/wp-content/themes/Divi/includes/builder/module/helpers/HoverOptions.php
on line
71
Deprecated
: strpos(): Passing null to parameter #1 ($haystack) of type string is deprecated in
/home/dh_zcawna/maydayglow.com/wp-content/themes/Divi/includes/builder/module/helpers/HoverOptions.php
on line
71
Deprecated
: strpos(): Passing null to parameter #1 ($haystack) of type string is deprecated in
/home/dh_zcawna/maydayglow.com/wp-content/themes/Divi/includes/builder/module/helpers/HoverOptions.php
on line
71
Deprecated
: strpos(): Passing null to parameter #1 ($haystack) of type string is deprecated in
/home/dh_zcawna/maydayglow.com/wp-content/themes/Divi/includes/builder/module/helpers/HoverOptions.php
on line
71
Deprecated
: strpos(): Passing null to parameter #1 ($haystack) of type string is deprecated in
/home/dh_zcawna/maydayglow.com/wp-content/themes/Divi/includes/builder/module/helpers/HoverOptions.php
on line
71
Deprecated
: strpos(): Passing null to parameter #1 ($haystack) of type string is deprecated in
/home/dh_zcawna/maydayglow.com/wp-content/themes/Divi/includes/builder/module/helpers/HoverOptions.php
on line
71
Deprecated
: strpos(): Passing null to parameter #1 ($haystack) of type string is deprecated in
/home/dh_zcawna/maydayglow.com/wp-content/themes/Divi/includes/builder/module/helpers/HoverOptions.php
on line
71
Deprecated
: strpos(): Passing null to parameter #1 ($haystack) of type string is deprecated in
/home/dh_zcawna/maydayglow.com/wp-content/themes/Divi/includes/builder/module/helpers/HoverOptions.php
on line
71
Deprecated
: strpos(): Passing null to parameter #1 ($haystack) of type string is deprecated in
/home/dh_zcawna/maydayglow.com/wp-content/themes/Divi/includes/builder/module/helpers/HoverOptions.php
on line
71
Deprecated
: strpos(): Passing null to parameter #1 ($haystack) of type string is deprecated in
/home/dh_zcawna/maydayglow.com/wp-content/themes/Divi/includes/builder/module/helpers/HoverOptions.php
on line
71
Deprecated
: strpos(): Passing null to parameter #1 ($haystack) of type string is deprecated in
/home/dh_zcawna/maydayglow.com/wp-content/themes/Divi/includes/builder/module/helpers/HoverOptions.php
on line
71
Deprecated
: strpos(): Passing null to parameter #1 ($haystack) of type string is deprecated in
/home/dh_zcawna/maydayglow.com/wp-content/themes/Divi/includes/builder/module/helpers/HoverOptions.php
on line
71
Deprecated
: strpos(): Passing null to parameter #1 ($haystack) of type string is deprecated in
/home/dh_zcawna/maydayglow.com/wp-content/themes/Divi/includes/builder/module/helpers/HoverOptions.php
on line
71
Deprecated
: strpos(): Passing null to parameter #1 ($haystack) of type string is deprecated in
/home/dh_zcawna/maydayglow.com/wp-content/themes/Divi/includes/builder/module/helpers/HoverOptions.php
on line
71
Deprecated
: strpos(): Passing null to parameter #1 ($haystack) of type string is deprecated in
/home/dh_zcawna/maydayglow.com/wp-content/themes/Divi/includes/builder/module/helpers/HoverOptions.php
on line
71
Deprecated
: strpos(): Passing null to parameter #1 ($haystack) of type string is deprecated in
/home/dh_zcawna/maydayglow.com/wp-content/themes/Divi/includes/builder/module/helpers/HoverOptions.php
on line
71
Deprecated
: strpos(): Passing null to parameter #1 ($haystack) of type string is deprecated in
/home/dh_zcawna/maydayglow.com/wp-content/themes/Divi/includes/builder/module/helpers/HoverOptions.php
on line
71
Deprecated
: strpos(): Passing null to parameter #1 ($haystack) of type string is deprecated in
/home/dh_zcawna/maydayglow.com/wp-content/themes/Divi/includes/builder/module/helpers/HoverOptions.php
on line
71
Deprecated
: strpos(): Passing null to parameter #1 ($haystack) of type string is deprecated in
/home/dh_zcawna/maydayglow.com/wp-content/themes/Divi/includes/builder/module/helpers/HoverOptions.php
on line
71
Deprecated
: strpos(): Passing null to parameter #1 ($haystack) of type string is deprecated in
/home/dh_zcawna/maydayglow.com/wp-content/themes/Divi/includes/builder/module/helpers/HoverOptions.php
on line
71
Deprecated
: strpos(): Passing null to parameter #1 ($haystack) of type string is deprecated in
/home/dh_zcawna/maydayglow.com/wp-content/themes/Divi/includes/builder/module/helpers/HoverOptions.php
on line
71
Deprecated
: strpos(): Passing null to parameter #1 ($haystack) of type string is deprecated in
/home/dh_zcawna/maydayglow.com/wp-content/themes/Divi/includes/builder/module/helpers/HoverOptions.php
on line
71
Deprecated
: strpos(): Passing null to parameter #1 ($haystack) of type string is deprecated in
/home/dh_zcawna/maydayglow.com/wp-content/themes/Divi/includes/builder/module/helpers/HoverOptions.php
on line
71
Deprecated
: strpos(): Passing null to parameter #1 ($haystack) of type string is deprecated in
/home/dh_zcawna/maydayglow.com/wp-content/themes/Divi/includes/builder/module/helpers/HoverOptions.php
on line
71
Deprecated
: strpos(): Passing null to parameter #1 ($haystack) of type string is deprecated in
/home/dh_zcawna/maydayglow.com/wp-content/themes/Divi/includes/builder/module/helpers/HoverOptions.php
on line
71
Deprecated
: strpos(): Passing null to parameter #1 ($haystack) of type string is deprecated in
/home/dh_zcawna/maydayglow.com/wp-content/themes/Divi/includes/builder/module/helpers/HoverOptions.php
on line
71
Deprecated
: strpos(): Passing null to parameter #1 ($haystack) of type string is deprecated in
/home/dh_zcawna/maydayglow.com/wp-content/themes/Divi/includes/builder/module/helpers/HoverOptions.php
on line
71
Deprecated
: strpos(): Passing null to parameter #1 ($haystack) of type string is deprecated in
/home/dh_zcawna/maydayglow.com/wp-content/themes/Divi/includes/builder/module/helpers/HoverOptions.php
on line
71
Deprecated
: strpos(): Passing null to parameter #1 ($haystack) of type string is deprecated in
/home/dh_zcawna/maydayglow.com/wp-content/themes/Divi/includes/builder/module/helpers/HoverOptions.php
on line
71
Deprecated
: strpos(): Passing null to parameter #1 ($haystack) of type string is deprecated in
/home/dh_zcawna/maydayglow.com/wp-content/themes/Divi/includes/builder/module/helpers/HoverOptions.php
on line
71
Deprecated
: strpos(): Passing null to parameter #1 ($haystack) of type string is deprecated in
/home/dh_zcawna/maydayglow.com/wp-content/themes/Divi/includes/builder/module/helpers/HoverOptions.php
on line
71
Deprecated
: strpos(): Passing null to parameter #1 ($haystack) of type string is deprecated in
/home/dh_zcawna/maydayglow.com/wp-content/themes/Divi/includes/builder/module/helpers/HoverOptions.php
on line
71
Deprecated
: strpos(): Passing null to parameter #1 ($haystack) of type string is deprecated in
/home/dh_zcawna/maydayglow.com/wp-content/themes/Divi/includes/builder/module/helpers/HoverOptions.php
on line
71
Deprecated
: strpos(): Passing null to parameter #1 ($haystack) of type string is deprecated in
/home/dh_zcawna/maydayglow.com/wp-content/themes/Divi/includes/builder/module/helpers/HoverOptions.php
on line
71
Deprecated
: strpos(): Passing null to parameter #1 ($haystack) of type string is deprecated in
/home/dh_zcawna/maydayglow.com/wp-content/themes/Divi/includes/builder/module/helpers/HoverOptions.php
on line
71
Deprecated
: strpos(): Passing null to parameter #1 ($haystack) of type string is deprecated in
/home/dh_zcawna/maydayglow.com/wp-content/themes/Divi/includes/builder/module/helpers/HoverOptions.php
on line
71
Deprecated
: strpos(): Passing null to parameter #1 ($haystack) of type string is deprecated in
/home/dh_zcawna/maydayglow.com/wp-content/themes/Divi/includes/builder/module/helpers/HoverOptions.php
on line
71
Deprecated
: strpos(): Passing null to parameter #1 ($haystack) of type string is deprecated in
/home/dh_zcawna/maydayglow.com/wp-content/themes/Divi/includes/builder/module/helpers/HoverOptions.php
on line
71
Deprecated
: strpos(): Passing null to parameter #1 ($haystack) of type string is deprecated in
/home/dh_zcawna/maydayglow.com/wp-content/themes/Divi/includes/builder/module/helpers/HoverOptions.php
on line
71
Deprecated
: strpos(): Passing null to parameter #1 ($haystack) of type string is deprecated in
/home/dh_zcawna/maydayglow.com/wp-content/themes/Divi/includes/builder/module/helpers/HoverOptions.php
on line
71
Deprecated
: strpos(): Passing null to parameter #1 ($haystack) of type string is deprecated in
/home/dh_zcawna/maydayglow.com/wp-content/themes/Divi/includes/builder/module/helpers/HoverOptions.php
on line
71
Deprecated
: strpos(): Passing null to parameter #1 ($haystack) of type string is deprecated in
/home/dh_zcawna/maydayglow.com/wp-content/themes/Divi/includes/builder/module/helpers/HoverOptions.php
on line
71
Deprecated
: strpos(): Passing null to parameter #1 ($haystack) of type string is deprecated in
/home/dh_zcawna/maydayglow.com/wp-content/themes/Divi/includes/builder/module/helpers/HoverOptions.php
on line
71
Deprecated
: strpos(): Passing null to parameter #1 ($haystack) of type string is deprecated in
/home/dh_zcawna/maydayglow.com/wp-content/themes/Divi/includes/builder/module/helpers/HoverOptions.php
on line
71
Deprecated
: strpos(): Passing null to parameter #1 ($haystack) of type string is deprecated in
/home/dh_zcawna/maydayglow.com/wp-content/themes/Divi/includes/builder/module/helpers/HoverOptions.php
on line
71
Deprecated
: strpos(): Passing null to parameter #1 ($haystack) of type string is deprecated in
/home/dh_zcawna/maydayglow.com/wp-content/themes/Divi/includes/builder/module/helpers/HoverOptions.php
on line
71
Deprecated
: strpos(): Passing null to parameter #1 ($haystack) of type string is deprecated in
/home/dh_zcawna/maydayglow.com/wp-content/themes/Divi/includes/builder/module/helpers/HoverOptions.php
on line
71
Deprecated
: strpos(): Passing null to parameter #1 ($haystack) of type string is deprecated in
/home/dh_zcawna/maydayglow.com/wp-content/themes/Divi/includes/builder/module/helpers/HoverOptions.php
on line
71
Deprecated
: strpos(): Passing null to parameter #1 ($haystack) of type string is deprecated in
/home/dh_zcawna/maydayglow.com/wp-content/themes/Divi/includes/builder/module/helpers/HoverOptions.php
on line
71
Deprecated
: strpos(): Passing null to parameter #1 ($haystack) of type string is deprecated in
/home/dh_zcawna/maydayglow.com/wp-content/themes/Divi/includes/builder/module/helpers/HoverOptions.php
on line
71
Deprecated
: strpos(): Passing null to parameter #1 ($haystack) of type string is deprecated in
/home/dh_zcawna/maydayglow.com/wp-content/themes/Divi/includes/builder/module/helpers/HoverOptions.php
on line
71
Deprecated
: strpos(): Passing null to parameter #1 ($haystack) of type string is deprecated in
/home/dh_zcawna/maydayglow.com/wp-content/themes/Divi/includes/builder/module/helpers/HoverOptions.php
on line
71
Deprecated
: strpos(): Passing null to parameter #1 ($haystack) of type string is deprecated in
/home/dh_zcawna/maydayglow.com/wp-content/themes/Divi/includes/builder/module/helpers/HoverOptions.php
on line
71
Deprecated
: strpos(): Passing null to parameter #1 ($haystack) of type string is deprecated in
/home/dh_zcawna/maydayglow.com/wp-content/themes/Divi/includes/builder/module/helpers/HoverOptions.php
on line
71
Deprecated
: strpos(): Passing null to parameter #1 ($haystack) of type string is deprecated in
/home/dh_zcawna/maydayglow.com/wp-content/themes/Divi/includes/builder/module/helpers/HoverOptions.php
on line
71
Deprecated
: strpos(): Passing null to parameter #1 ($haystack) of type string is deprecated in
/home/dh_zcawna/maydayglow.com/wp-content/themes/Divi/includes/builder/module/helpers/HoverOptions.php
on line
71
Deprecated
: strpos(): Passing null to parameter #1 ($haystack) of type string is deprecated in
/home/dh_zcawna/maydayglow.com/wp-content/themes/Divi/includes/builder/module/helpers/HoverOptions.php
on line
71
Deprecated
: strpos(): Passing null to parameter #1 ($haystack) of type string is deprecated in
/home/dh_zcawna/maydayglow.com/wp-content/themes/Divi/includes/builder/module/helpers/HoverOptions.php
on line
71
Deprecated
: strpos(): Passing null to parameter #1 ($haystack) of type string is deprecated in
/home/dh_zcawna/maydayglow.com/wp-content/themes/Divi/includes/builder/module/helpers/HoverOptions.php
on line
71
Deprecated
: strpos(): Passing null to parameter #1 ($haystack) of type string is deprecated in
/home/dh_zcawna/maydayglow.com/wp-content/themes/Divi/includes/builder/module/helpers/HoverOptions.php
on line
71
Deprecated
: strpos(): Passing null to parameter #1 ($haystack) of type string is deprecated in
/home/dh_zcawna/maydayglow.com/wp-content/themes/Divi/includes/builder/module/helpers/HoverOptions.php
on line
71
Deprecated
: strpos(): Passing null to parameter #1 ($haystack) of type string is deprecated in
/home/dh_zcawna/maydayglow.com/wp-content/themes/Divi/includes/builder/module/helpers/HoverOptions.php
on line
71
Deprecated
: strpos(): Passing null to parameter #1 ($haystack) of type string is deprecated in
/home/dh_zcawna/maydayglow.com/wp-content/themes/Divi/includes/builder/module/helpers/HoverOptions.php
on line
71
Deprecated
: strpos(): Passing null to parameter #1 ($haystack) of type string is deprecated in
/home/dh_zcawna/maydayglow.com/wp-content/themes/Divi/includes/builder/module/helpers/HoverOptions.php
on line
71
Deprecated
: strpos(): Passing null to parameter #1 ($haystack) of type string is deprecated in
/home/dh_zcawna/maydayglow.com/wp-content/themes/Divi/includes/builder/module/helpers/HoverOptions.php
on line
71
Deprecated
: strpos(): Passing null to parameter #1 ($haystack) of type string is deprecated in
/home/dh_zcawna/maydayglow.com/wp-content/themes/Divi/includes/builder/module/helpers/HoverOptions.php
on line
71
Deprecated
: strpos(): Passing null to parameter #1 ($haystack) of type string is deprecated in
/home/dh_zcawna/maydayglow.com/wp-content/themes/Divi/includes/builder/module/helpers/HoverOptions.php
on line
71
Deprecated
: strpos(): Passing null to parameter #1 ($haystack) of type string is deprecated in
/home/dh_zcawna/maydayglow.com/wp-content/themes/Divi/includes/builder/module/helpers/HoverOptions.php
on line
71
Deprecated
: strpos(): Passing null to parameter #1 ($haystack) of type string is deprecated in
/home/dh_zcawna/maydayglow.com/wp-content/themes/Divi/includes/builder/module/helpers/HoverOptions.php
on line
71
Deprecated
: strpos(): Passing null to parameter #1 ($haystack) of type string is deprecated in
/home/dh_zcawna/maydayglow.com/wp-content/themes/Divi/includes/builder/module/helpers/HoverOptions.php
on line
71
Deprecated
: strpos(): Passing null to parameter #1 ($haystack) of type string is deprecated in
/home/dh_zcawna/maydayglow.com/wp-content/themes/Divi/includes/builder/module/helpers/HoverOptions.php
on line
71
Deprecated
: strpos(): Passing null to parameter #1 ($haystack) of type string is deprecated in
/home/dh_zcawna/maydayglow.com/wp-content/themes/Divi/includes/builder/module/helpers/HoverOptions.php
on line
71
Deprecated
: strpos(): Passing null to parameter #1 ($haystack) of type string is deprecated in
/home/dh_zcawna/maydayglow.com/wp-content/themes/Divi/includes/builder/module/helpers/HoverOptions.php
on line
71
Deprecated
: rtrim(): Passing null to parameter #1 ($string) of type string is deprecated in
/home/dh_zcawna/maydayglow.com/wp-content/themes/Divi/includes/builder/class-et-builder-element.php
on line
15982
Deprecated
: strpos(): Passing null to parameter #1 ($haystack) of type string is deprecated in
/home/dh_zcawna/maydayglow.com/wp-content/themes/Divi/includes/builder/module/helpers/HoverOptions.php
on line
71
Deprecated
: strpos(): Passing null to parameter #1 ($haystack) of type string is deprecated in
/home/dh_zcawna/maydayglow.com/wp-content/themes/Divi/includes/builder/module/helpers/HoverOptions.php
on line
71
Deprecated
: strpos(): Passing null to parameter #1 ($haystack) of type string is deprecated in
/home/dh_zcawna/maydayglow.com/wp-content/themes/Divi/includes/builder/module/helpers/HoverOptions.php
on line
71
Deprecated
: strpos(): Passing null to parameter #1 ($haystack) of type string is deprecated in
/home/dh_zcawna/maydayglow.com/wp-content/themes/Divi/includes/builder/module/helpers/HoverOptions.php
on line
71
Deprecated
: strpos(): Passing null to parameter #1 ($haystack) of type string is deprecated in
/home/dh_zcawna/maydayglow.com/wp-content/themes/Divi/includes/builder/module/helpers/HoverOptions.php
on line
71
Deprecated
: strpos(): Passing null to parameter #1 ($haystack) of type string is deprecated in
/home/dh_zcawna/maydayglow.com/wp-content/themes/Divi/includes/builder/module/helpers/HoverOptions.php
on line
71
Deprecated
: strpos(): Passing null to parameter #1 ($haystack) of type string is deprecated in
/home/dh_zcawna/maydayglow.com/wp-content/themes/Divi/includes/builder/module/helpers/HoverOptions.php
on line
71
Deprecated
: strpos(): Passing null to parameter #1 ($haystack) of type string is deprecated in
/home/dh_zcawna/maydayglow.com/wp-content/themes/Divi/includes/builder/module/helpers/HoverOptions.php
on line
71
Deprecated
: strpos(): Passing null to parameter #1 ($haystack) of type string is deprecated in
/home/dh_zcawna/maydayglow.com/wp-content/themes/Divi/includes/builder/module/helpers/HoverOptions.php
on line
71
Deprecated
: strpos(): Passing null to parameter #1 ($haystack) of type string is deprecated in
/home/dh_zcawna/maydayglow.com/wp-content/themes/Divi/includes/builder/module/helpers/HoverOptions.php
on line
71
Deprecated
: strpos(): Passing null to parameter #1 ($haystack) of type string is deprecated in
/home/dh_zcawna/maydayglow.com/wp-content/themes/Divi/includes/builder/module/helpers/HoverOptions.php
on line
71
Deprecated
: strpos(): Passing null to parameter #1 ($haystack) of type string is deprecated in
/home/dh_zcawna/maydayglow.com/wp-content/themes/Divi/includes/builder/module/helpers/HoverOptions.php
on line
71
Deprecated
: strpos(): Passing null to parameter #1 ($haystack) of type string is deprecated in
/home/dh_zcawna/maydayglow.com/wp-content/themes/Divi/includes/builder/module/helpers/HoverOptions.php
on line
71
Deprecated
: strpos(): Passing null to parameter #1 ($haystack) of type string is deprecated in
/home/dh_zcawna/maydayglow.com/wp-content/themes/Divi/includes/builder/module/helpers/HoverOptions.php
on line
71
Deprecated
: strpos(): Passing null to parameter #1 ($haystack) of type string is deprecated in
/home/dh_zcawna/maydayglow.com/wp-content/themes/Divi/includes/builder/module/helpers/HoverOptions.php
on line
71
Deprecated
: strpos(): Passing null to parameter #1 ($haystack) of type string is deprecated in
/home/dh_zcawna/maydayglow.com/wp-content/themes/Divi/includes/builder/module/helpers/HoverOptions.php
on line
71
Deprecated
: strpos(): Passing null to parameter #1 ($haystack) of type string is deprecated in
/home/dh_zcawna/maydayglow.com/wp-content/themes/Divi/includes/builder/module/helpers/HoverOptions.php
on line
71
Deprecated
: strpos(): Passing null to parameter #1 ($haystack) of type string is deprecated in
/home/dh_zcawna/maydayglow.com/wp-content/themes/Divi/includes/builder/module/helpers/HoverOptions.php
on line
71
Deprecated
: strpos(): Passing null to parameter #1 ($haystack) of type string is deprecated in
/home/dh_zcawna/maydayglow.com/wp-content/themes/Divi/includes/builder/module/helpers/HoverOptions.php
on line
71
Deprecated
: strpos(): Passing null to parameter #1 ($haystack) of type string is deprecated in
/home/dh_zcawna/maydayglow.com/wp-content/themes/Divi/includes/builder/module/helpers/HoverOptions.php
on line
71
Deprecated
: strpos(): Passing null to parameter #1 ($haystack) of type string is deprecated in
/home/dh_zcawna/maydayglow.com/wp-content/themes/Divi/includes/builder/module/helpers/HoverOptions.php
on line
71
Deprecated
: strpos(): Passing null to parameter #1 ($haystack) of type string is deprecated in
/home/dh_zcawna/maydayglow.com/wp-content/themes/Divi/includes/builder/module/helpers/HoverOptions.php
on line
71
Deprecated
: strpos(): Passing null to parameter #1 ($haystack) of type string is deprecated in
/home/dh_zcawna/maydayglow.com/wp-content/themes/Divi/includes/builder/module/helpers/HoverOptions.php
on line
71
Deprecated
: strpos(): Passing null to parameter #1 ($haystack) of type string is deprecated in
/home/dh_zcawna/maydayglow.com/wp-content/themes/Divi/includes/builder/module/helpers/HoverOptions.php
on line
71
Deprecated
: strpos(): Passing null to parameter #1 ($haystack) of type string is deprecated in
/home/dh_zcawna/maydayglow.com/wp-content/themes/Divi/includes/builder/module/helpers/HoverOptions.php
on line
71
Deprecated
: strpos(): Passing null to parameter #1 ($haystack) of type string is deprecated in
/home/dh_zcawna/maydayglow.com/wp-content/themes/Divi/includes/builder/module/helpers/HoverOptions.php
on line
71
Deprecated
: strpos(): Passing null to parameter #1 ($haystack) of type string is deprecated in
/home/dh_zcawna/maydayglow.com/wp-content/themes/Divi/includes/builder/module/helpers/HoverOptions.php
on line
71
Deprecated
: strpos(): Passing null to parameter #1 ($haystack) of type string is deprecated in
/home/dh_zcawna/maydayglow.com/wp-content/themes/Divi/includes/builder/module/helpers/HoverOptions.php
on line
71
Deprecated
: strpos(): Passing null to parameter #1 ($haystack) of type string is deprecated in
/home/dh_zcawna/maydayglow.com/wp-content/themes/Divi/includes/builder/module/helpers/HoverOptions.php
on line
71
Deprecated
: strpos(): Passing null to parameter #1 ($haystack) of type string is deprecated in
/home/dh_zcawna/maydayglow.com/wp-content/themes/Divi/includes/builder/module/helpers/HoverOptions.php
on line
71
Deprecated
: strpos(): Passing null to parameter #1 ($haystack) of type string is deprecated in
/home/dh_zcawna/maydayglow.com/wp-content/themes/Divi/includes/builder/module/helpers/HoverOptions.php
on line
71
Deprecated
: strpos(): Passing null to parameter #1 ($haystack) of type string is deprecated in
/home/dh_zcawna/maydayglow.com/wp-content/themes/Divi/includes/builder/module/helpers/HoverOptions.php
on line
71
Deprecated
: strpos(): Passing null to parameter #1 ($haystack) of type string is deprecated in
/home/dh_zcawna/maydayglow.com/wp-content/themes/Divi/includes/builder/module/helpers/HoverOptions.php
on line
71
Deprecated
: strpos(): Passing null to parameter #1 ($haystack) of type string is deprecated in
/home/dh_zcawna/maydayglow.com/wp-content/themes/Divi/includes/builder/module/helpers/HoverOptions.php
on line
71
Deprecated
: strpos(): Passing null to parameter #1 ($haystack) of type string is deprecated in
/home/dh_zcawna/maydayglow.com/wp-content/themes/Divi/includes/builder/module/helpers/HoverOptions.php
on line
71
Deprecated
: strpos(): Passing null to parameter #1 ($haystack) of type string is deprecated in
/home/dh_zcawna/maydayglow.com/wp-content/themes/Divi/includes/builder/module/helpers/HoverOptions.php
on line
71
Deprecated
: strpos(): Passing null to parameter #1 ($haystack) of type string is deprecated in
/home/dh_zcawna/maydayglow.com/wp-content/themes/Divi/includes/builder/module/helpers/HoverOptions.php
on line
71
Deprecated
: strpos(): Passing null to parameter #1 ($haystack) of type string is deprecated in
/home/dh_zcawna/maydayglow.com/wp-content/themes/Divi/includes/builder/module/helpers/HoverOptions.php
on line
71
Deprecated
: strpos(): Passing null to parameter #1 ($haystack) of type string is deprecated in
/home/dh_zcawna/maydayglow.com/wp-content/themes/Divi/includes/builder/module/helpers/HoverOptions.php
on line
71
Deprecated
: strpos(): Passing null to parameter #1 ($haystack) of type string is deprecated in
/home/dh_zcawna/maydayglow.com/wp-content/themes/Divi/includes/builder/module/helpers/HoverOptions.php
on line
71
Deprecated
: strpos(): Passing null to parameter #1 ($haystack) of type string is deprecated in
/home/dh_zcawna/maydayglow.com/wp-content/themes/Divi/includes/builder/module/helpers/HoverOptions.php
on line
71
Deprecated
: strpos(): Passing null to parameter #1 ($haystack) of type string is deprecated in
/home/dh_zcawna/maydayglow.com/wp-content/themes/Divi/includes/builder/module/helpers/HoverOptions.php
on line
71
Deprecated
: strpos(): Passing null to parameter #1 ($haystack) of type string is deprecated in
/home/dh_zcawna/maydayglow.com/wp-content/themes/Divi/includes/builder/module/helpers/HoverOptions.php
on line
71
Deprecated
: strpos(): Passing null to parameter #1 ($haystack) of type string is deprecated in
/home/dh_zcawna/maydayglow.com/wp-content/themes/Divi/includes/builder/module/helpers/HoverOptions.php
on line
71
Deprecated
: strpos(): Passing null to parameter #1 ($haystack) of type string is deprecated in
/home/dh_zcawna/maydayglow.com/wp-content/themes/Divi/includes/builder/module/helpers/HoverOptions.php
on line
71
Deprecated
: strpos(): Passing null to parameter #1 ($haystack) of type string is deprecated in
/home/dh_zcawna/maydayglow.com/wp-content/themes/Divi/includes/builder/module/helpers/HoverOptions.php
on line
71
Deprecated
: strpos(): Passing null to parameter #1 ($haystack) of type string is deprecated in
/home/dh_zcawna/maydayglow.com/wp-content/themes/Divi/includes/builder/module/helpers/HoverOptions.php
on line
71
Deprecated
: strpos(): Passing null to parameter #1 ($haystack) of type string is deprecated in
/home/dh_zcawna/maydayglow.com/wp-content/themes/Divi/includes/builder/module/helpers/HoverOptions.php
on line
71
Deprecated
: strpos(): Passing null to parameter #1 ($haystack) of type string is deprecated in
/home/dh_zcawna/maydayglow.com/wp-content/themes/Divi/includes/builder/module/helpers/HoverOptions.php
on line
71
Deprecated
: strpos(): Passing null to parameter #1 ($haystack) of type string is deprecated in
/home/dh_zcawna/maydayglow.com/wp-content/themes/Divi/includes/builder/module/helpers/HoverOptions.php
on line
71
Deprecated
: strpos(): Passing null to parameter #1 ($haystack) of type string is deprecated in
/home/dh_zcawna/maydayglow.com/wp-content/themes/Divi/includes/builder/module/helpers/HoverOptions.php
on line
71
Deprecated
: strpos(): Passing null to parameter #1 ($haystack) of type string is deprecated in
/home/dh_zcawna/maydayglow.com/wp-content/themes/Divi/includes/builder/module/helpers/HoverOptions.php
on line
71
Deprecated
: strpos(): Passing null to parameter #1 ($haystack) of type string is deprecated in
/home/dh_zcawna/maydayglow.com/wp-content/themes/Divi/includes/builder/module/helpers/HoverOptions.php
on line
71
Deprecated
: strpos(): Passing null to parameter #1 ($haystack) of type string is deprecated in
/home/dh_zcawna/maydayglow.com/wp-content/themes/Divi/includes/builder/module/helpers/HoverOptions.php
on line
71
Deprecated
: strpos(): Passing null to parameter #1 ($haystack) of type string is deprecated in
/home/dh_zcawna/maydayglow.com/wp-content/themes/Divi/includes/builder/module/helpers/HoverOptions.php
on line
71
Deprecated
: strpos(): Passing null to parameter #1 ($haystack) of type string is deprecated in
/home/dh_zcawna/maydayglow.com/wp-content/themes/Divi/includes/builder/module/helpers/HoverOptions.php
on line
71
Deprecated
: strpos(): Passing null to parameter #1 ($haystack) of type string is deprecated in
/home/dh_zcawna/maydayglow.com/wp-content/themes/Divi/includes/builder/module/helpers/HoverOptions.php
on line
71
Deprecated
: strpos(): Passing null to parameter #1 ($haystack) of type string is deprecated in
/home/dh_zcawna/maydayglow.com/wp-content/themes/Divi/includes/builder/module/helpers/HoverOptions.php
on line
71
Deprecated
: strpos(): Passing null to parameter #1 ($haystack) of type string is deprecated in
/home/dh_zcawna/maydayglow.com/wp-content/themes/Divi/includes/builder/module/helpers/HoverOptions.php
on line
71
Deprecated
: strpos(): Passing null to parameter #1 ($haystack) of type string is deprecated in
/home/dh_zcawna/maydayglow.com/wp-content/themes/Divi/includes/builder/module/helpers/HoverOptions.php
on line
71
Deprecated
: strpos(): Passing null to parameter #1 ($haystack) of type string is deprecated in
/home/dh_zcawna/maydayglow.com/wp-content/themes/Divi/includes/builder/module/helpers/HoverOptions.php
on line
71
Deprecated
: strpos(): Passing null to parameter #1 ($haystack) of type string is deprecated in
/home/dh_zcawna/maydayglow.com/wp-content/themes/Divi/includes/builder/module/helpers/HoverOptions.php
on line
71
Deprecated
: strpos(): Passing null to parameter #1 ($haystack) of type string is deprecated in
/home/dh_zcawna/maydayglow.com/wp-content/themes/Divi/includes/builder/module/helpers/HoverOptions.php
on line
71
Deprecated
: strpos(): Passing null to parameter #1 ($haystack) of type string is deprecated in
/home/dh_zcawna/maydayglow.com/wp-content/themes/Divi/includes/builder/module/helpers/HoverOptions.php
on line
71
Deprecated
: strpos(): Passing null to parameter #1 ($haystack) of type string is deprecated in
/home/dh_zcawna/maydayglow.com/wp-content/themes/Divi/includes/builder/module/helpers/HoverOptions.php
on line
71
Deprecated
: strpos(): Passing null to parameter #1 ($haystack) of type string is deprecated in
/home/dh_zcawna/maydayglow.com/wp-content/themes/Divi/includes/builder/module/helpers/HoverOptions.php
on line
71
Deprecated
: strpos(): Passing null to parameter #1 ($haystack) of type string is deprecated in
/home/dh_zcawna/maydayglow.com/wp-content/themes/Divi/includes/builder/module/helpers/HoverOptions.php
on line
71
Deprecated
: strpos(): Passing null to parameter #1 ($haystack) of type string is deprecated in
/home/dh_zcawna/maydayglow.com/wp-content/themes/Divi/includes/builder/module/helpers/HoverOptions.php
on line
71
Deprecated
: strpos(): Passing null to parameter #1 ($haystack) of type string is deprecated in
/home/dh_zcawna/maydayglow.com/wp-content/themes/Divi/includes/builder/module/helpers/HoverOptions.php
on line
71
Deprecated
: strpos(): Passing null to parameter #1 ($haystack) of type string is deprecated in
/home/dh_zcawna/maydayglow.com/wp-content/themes/Divi/includes/builder/module/helpers/HoverOptions.php
on line
71
Deprecated
: strpos(): Passing null to parameter #1 ($haystack) of type string is deprecated in
/home/dh_zcawna/maydayglow.com/wp-content/themes/Divi/includes/builder/module/helpers/HoverOptions.php
on line
71
Deprecated
: strpos(): Passing null to parameter #1 ($haystack) of type string is deprecated in
/home/dh_zcawna/maydayglow.com/wp-content/themes/Divi/includes/builder/module/helpers/HoverOptions.php
on line
71
Deprecated
: strpos(): Passing null to parameter #1 ($haystack) of type string is deprecated in
/home/dh_zcawna/maydayglow.com/wp-content/themes/Divi/includes/builder/module/helpers/HoverOptions.php
on line
71
Deprecated
: strpos(): Passing null to parameter #1 ($haystack) of type string is deprecated in
/home/dh_zcawna/maydayglow.com/wp-content/themes/Divi/includes/builder/module/helpers/HoverOptions.php
on line
71
Deprecated
: strpos(): Passing null to parameter #1 ($haystack) of type string is deprecated in
/home/dh_zcawna/maydayglow.com/wp-content/themes/Divi/includes/builder/module/helpers/HoverOptions.php
on line
71
Deprecated
: strpos(): Passing null to parameter #1 ($haystack) of type string is deprecated in
/home/dh_zcawna/maydayglow.com/wp-content/themes/Divi/includes/builder/module/helpers/HoverOptions.php
on line
71
Deprecated
: strpos(): Passing null to parameter #1 ($haystack) of type string is deprecated in
/home/dh_zcawna/maydayglow.com/wp-content/themes/Divi/includes/builder/module/helpers/HoverOptions.php
on line
71
Deprecated
: strpos(): Passing null to parameter #1 ($haystack) of type string is deprecated in
/home/dh_zcawna/maydayglow.com/wp-content/themes/Divi/includes/builder/module/helpers/HoverOptions.php
on line
71
Deprecated
: strpos(): Passing null to parameter #1 ($haystack) of type string is deprecated in
/home/dh_zcawna/maydayglow.com/wp-content/themes/Divi/includes/builder/module/helpers/HoverOptions.php
on line
71
Deprecated
: strpos(): Passing null to parameter #1 ($haystack) of type string is deprecated in
/home/dh_zcawna/maydayglow.com/wp-content/themes/Divi/includes/builder/module/helpers/HoverOptions.php
on line
71
Deprecated
: strpos(): Passing null to parameter #1 ($haystack) of type string is deprecated in
/home/dh_zcawna/maydayglow.com/wp-content/themes/Divi/includes/builder/module/helpers/HoverOptions.php
on line
71
Deprecated
: strpos(): Passing null to parameter #1 ($haystack) of type string is deprecated in
/home/dh_zcawna/maydayglow.com/wp-content/themes/Divi/includes/builder/module/helpers/HoverOptions.php
on line
71
Deprecated
: strpos(): Passing null to parameter #1 ($haystack) of type string is deprecated in
/home/dh_zcawna/maydayglow.com/wp-content/themes/Divi/includes/builder/module/helpers/HoverOptions.php
on line
71
Deprecated
: strpos(): Passing null to parameter #1 ($haystack) of type string is deprecated in
/home/dh_zcawna/maydayglow.com/wp-content/themes/Divi/includes/builder/module/helpers/HoverOptions.php
on line
71
Deprecated
: strpos(): Passing null to parameter #1 ($haystack) of type string is deprecated in
/home/dh_zcawna/maydayglow.com/wp-content/themes/Divi/includes/builder/module/helpers/HoverOptions.php
on line
71
Deprecated
: strpos(): Passing null to parameter #1 ($haystack) of type string is deprecated in
/home/dh_zcawna/maydayglow.com/wp-content/themes/Divi/includes/builder/module/helpers/HoverOptions.php
on line
71
Deprecated
: rtrim(): Passing null to parameter #1 ($string) of type string is deprecated in
/home/dh_zcawna/maydayglow.com/wp-content/themes/Divi/includes/builder/class-et-builder-element.php
on line
15982
Deprecated
: strpos(): Passing null to parameter #1 ($haystack) of type string is deprecated in
/home/dh_zcawna/maydayglow.com/wp-content/themes/Divi/includes/builder/module/helpers/HoverOptions.php
on line
71
Deprecated
: strpos(): Passing null to parameter #1 ($haystack) of type string is deprecated in
/home/dh_zcawna/maydayglow.com/wp-content/themes/Divi/includes/builder/module/helpers/HoverOptions.php
on line
71
Deprecated
: strpos(): Passing null to parameter #1 ($haystack) of type string is deprecated in
/home/dh_zcawna/maydayglow.com/wp-content/themes/Divi/includes/builder/module/helpers/HoverOptions.php
on line
71
Deprecated
: strpos(): Passing null to parameter #1 ($haystack) of type string is deprecated in
/home/dh_zcawna/maydayglow.com/wp-content/themes/Divi/includes/builder/module/helpers/HoverOptions.php
on line
71
Deprecated
: strpos(): Passing null to parameter #1 ($haystack) of type string is deprecated in
/home/dh_zcawna/maydayglow.com/wp-content/themes/Divi/includes/builder/module/helpers/HoverOptions.php
on line
71
Deprecated
: strpos(): Passing null to parameter #1 ($haystack) of type string is deprecated in
/home/dh_zcawna/maydayglow.com/wp-content/themes/Divi/includes/builder/module/helpers/HoverOptions.php
on line
71
Deprecated
: strpos(): Passing null to parameter #1 ($haystack) of type string is deprecated in
/home/dh_zcawna/maydayglow.com/wp-content/themes/Divi/includes/builder/module/helpers/HoverOptions.php
on line
71
Deprecated
: strpos(): Passing null to parameter #1 ($haystack) of type string is deprecated in
/home/dh_zcawna/maydayglow.com/wp-content/themes/Divi/includes/builder/module/helpers/HoverOptions.php
on line
71
Deprecated
: strpos(): Passing null to parameter #1 ($haystack) of type string is deprecated in
/home/dh_zcawna/maydayglow.com/wp-content/themes/Divi/includes/builder/module/helpers/HoverOptions.php
on line
71
Deprecated
: strpos(): Passing null to parameter #1 ($haystack) of type string is deprecated in
/home/dh_zcawna/maydayglow.com/wp-content/themes/Divi/includes/builder/module/helpers/HoverOptions.php
on line
71
Deprecated
: strpos(): Passing null to parameter #1 ($haystack) of type string is deprecated in
/home/dh_zcawna/maydayglow.com/wp-content/themes/Divi/includes/builder/module/helpers/HoverOptions.php
on line
71
Deprecated
: strpos(): Passing null to parameter #1 ($haystack) of type string is deprecated in
/home/dh_zcawna/maydayglow.com/wp-content/themes/Divi/includes/builder/module/helpers/HoverOptions.php
on line
71
Deprecated
: strpos(): Passing null to parameter #1 ($haystack) of type string is deprecated in
/home/dh_zcawna/maydayglow.com/wp-content/themes/Divi/includes/builder/module/helpers/HoverOptions.php
on line
71
Deprecated
: strpos(): Passing null to parameter #1 ($haystack) of type string is deprecated in
/home/dh_zcawna/maydayglow.com/wp-content/themes/Divi/includes/builder/module/helpers/HoverOptions.php
on line
71
Deprecated
: strpos(): Passing null to parameter #1 ($haystack) of type string is deprecated in
/home/dh_zcawna/maydayglow.com/wp-content/themes/Divi/includes/builder/module/helpers/HoverOptions.php
on line
71
Deprecated
: strpos(): Passing null to parameter #1 ($haystack) of type string is deprecated in
/home/dh_zcawna/maydayglow.com/wp-content/themes/Divi/includes/builder/module/helpers/HoverOptions.php
on line
71
Deprecated
: strpos(): Passing null to parameter #1 ($haystack) of type string is deprecated in
/home/dh_zcawna/maydayglow.com/wp-content/themes/Divi/includes/builder/module/helpers/HoverOptions.php
on line
71
Deprecated
: strpos(): Passing null to parameter #1 ($haystack) of type string is deprecated in
/home/dh_zcawna/maydayglow.com/wp-content/themes/Divi/includes/builder/module/helpers/HoverOptions.php
on line
71
Deprecated
: strpos(): Passing null to parameter #1 ($haystack) of type string is deprecated in
/home/dh_zcawna/maydayglow.com/wp-content/themes/Divi/includes/builder/module/helpers/HoverOptions.php
on line
71
Deprecated
: strpos(): Passing null to parameter #1 ($haystack) of type string is deprecated in
/home/dh_zcawna/maydayglow.com/wp-content/themes/Divi/includes/builder/module/helpers/HoverOptions.php
on line
71
Deprecated
: strpos(): Passing null to parameter #1 ($haystack) of type string is deprecated in
/home/dh_zcawna/maydayglow.com/wp-content/themes/Divi/includes/builder/module/helpers/HoverOptions.php
on line
71
Deprecated
: strpos(): Passing null to parameter #1 ($haystack) of type string is deprecated in
/home/dh_zcawna/maydayglow.com/wp-content/themes/Divi/includes/builder/module/helpers/HoverOptions.php
on line
71
Deprecated
: strpos(): Passing null to parameter #1 ($haystack) of type string is deprecated in
/home/dh_zcawna/maydayglow.com/wp-content/themes/Divi/includes/builder/module/helpers/HoverOptions.php
on line
71
Deprecated
: strpos(): Passing null to parameter #1 ($haystack) of type string is deprecated in
/home/dh_zcawna/maydayglow.com/wp-content/themes/Divi/includes/builder/module/helpers/HoverOptions.php
on line
71
Deprecated
: strpos(): Passing null to parameter #1 ($haystack) of type string is deprecated in
/home/dh_zcawna/maydayglow.com/wp-content/themes/Divi/includes/builder/module/helpers/HoverOptions.php
on line
71
Deprecated
: strpos(): Passing null to parameter #1 ($haystack) of type string is deprecated in
/home/dh_zcawna/maydayglow.com/wp-content/themes/Divi/includes/builder/module/helpers/HoverOptions.php
on line
71
Deprecated
: strpos(): Passing null to parameter #1 ($haystack) of type string is deprecated in
/home/dh_zcawna/maydayglow.com/wp-content/themes/Divi/includes/builder/module/helpers/HoverOptions.php
on line
71
Deprecated
: strpos(): Passing null to parameter #1 ($haystack) of type string is deprecated in
/home/dh_zcawna/maydayglow.com/wp-content/themes/Divi/includes/builder/module/helpers/HoverOptions.php
on line
71
Deprecated
: strpos(): Passing null to parameter #1 ($haystack) of type string is deprecated in
/home/dh_zcawna/maydayglow.com/wp-content/themes/Divi/includes/builder/module/helpers/HoverOptions.php
on line
71
Deprecated
: strpos(): Passing null to parameter #1 ($haystack) of type string is deprecated in
/home/dh_zcawna/maydayglow.com/wp-content/themes/Divi/includes/builder/module/helpers/HoverOptions.php
on line
71
Deprecated
: strpos(): Passing null to parameter #1 ($haystack) of type string is deprecated in
/home/dh_zcawna/maydayglow.com/wp-content/themes/Divi/includes/builder/module/helpers/HoverOptions.php
on line
71
Deprecated
: strpos(): Passing null to parameter #1 ($haystack) of type string is deprecated in
/home/dh_zcawna/maydayglow.com/wp-content/themes/Divi/includes/builder/module/helpers/HoverOptions.php
on line
71
Deprecated
: strpos(): Passing null to parameter #1 ($haystack) of type string is deprecated in
/home/dh_zcawna/maydayglow.com/wp-content/themes/Divi/includes/builder/module/helpers/HoverOptions.php
on line
71
Deprecated
: strpos(): Passing null to parameter #1 ($haystack) of type string is deprecated in
/home/dh_zcawna/maydayglow.com/wp-content/themes/Divi/includes/builder/module/helpers/HoverOptions.php
on line
71
Deprecated
: strpos(): Passing null to parameter #1 ($haystack) of type string is deprecated in
/home/dh_zcawna/maydayglow.com/wp-content/themes/Divi/includes/builder/module/helpers/HoverOptions.php
on line
71
Deprecated
: strpos(): Passing null to parameter #1 ($haystack) of type string is deprecated in
/home/dh_zcawna/maydayglow.com/wp-content/themes/Divi/includes/builder/module/helpers/HoverOptions.php
on line
71
Deprecated
: strpos(): Passing null to parameter #1 ($haystack) of type string is deprecated in
/home/dh_zcawna/maydayglow.com/wp-content/themes/Divi/includes/builder/module/helpers/HoverOptions.php
on line
71
Deprecated
: strpos(): Passing null to parameter #1 ($haystack) of type string is deprecated in
/home/dh_zcawna/maydayglow.com/wp-content/themes/Divi/includes/builder/module/helpers/HoverOptions.php
on line
71
Deprecated
: strpos(): Passing null to parameter #1 ($haystack) of type string is deprecated in
/home/dh_zcawna/maydayglow.com/wp-content/themes/Divi/includes/builder/module/helpers/HoverOptions.php
on line
71
Deprecated
: strpos(): Passing null to parameter #1 ($haystack) of type string is deprecated in
/home/dh_zcawna/maydayglow.com/wp-content/themes/Divi/includes/builder/module/helpers/HoverOptions.php
on line
71
Deprecated
: strpos(): Passing null to parameter #1 ($haystack) of type string is deprecated in
/home/dh_zcawna/maydayglow.com/wp-content/themes/Divi/includes/builder/module/helpers/HoverOptions.php
on line
71
Deprecated
: strpos(): Passing null to parameter #1 ($haystack) of type string is deprecated in
/home/dh_zcawna/maydayglow.com/wp-content/themes/Divi/includes/builder/module/helpers/HoverOptions.php
on line
71
Deprecated
: strpos(): Passing null to parameter #1 ($haystack) of type string is deprecated in
/home/dh_zcawna/maydayglow.com/wp-content/themes/Divi/includes/builder/module/helpers/HoverOptions.php
on line
71
Deprecated
: strpos(): Passing null to parameter #1 ($haystack) of type string is deprecated in
/home/dh_zcawna/maydayglow.com/wp-content/themes/Divi/includes/builder/module/helpers/HoverOptions.php
on line
71
Deprecated
: strpos(): Passing null to parameter #1 ($haystack) of type string is deprecated in
/home/dh_zcawna/maydayglow.com/wp-content/themes/Divi/includes/builder/module/helpers/HoverOptions.php
on line
71
Deprecated
: strpos(): Passing null to parameter #1 ($haystack) of type string is deprecated in
/home/dh_zcawna/maydayglow.com/wp-content/themes/Divi/includes/builder/module/helpers/HoverOptions.php
on line
71
Deprecated
: strpos(): Passing null to parameter #1 ($haystack) of type string is deprecated in
/home/dh_zcawna/maydayglow.com/wp-content/themes/Divi/includes/builder/module/helpers/HoverOptions.php
on line
71
Deprecated
: strpos(): Passing null to parameter #1 ($haystack) of type string is deprecated in
/home/dh_zcawna/maydayglow.com/wp-content/themes/Divi/includes/builder/module/helpers/HoverOptions.php
on line
71
Deprecated
: strpos(): Passing null to parameter #1 ($haystack) of type string is deprecated in
/home/dh_zcawna/maydayglow.com/wp-content/themes/Divi/includes/builder/module/helpers/HoverOptions.php
on line
71
Deprecated
: strpos(): Passing null to parameter #1 ($haystack) of type string is deprecated in
/home/dh_zcawna/maydayglow.com/wp-content/themes/Divi/includes/builder/module/helpers/HoverOptions.php
on line
71
Deprecated
: strpos(): Passing null to parameter #1 ($haystack) of type string is deprecated in
/home/dh_zcawna/maydayglow.com/wp-content/themes/Divi/includes/builder/module/helpers/HoverOptions.php
on line
71
Deprecated
: strpos(): Passing null to parameter #1 ($haystack) of type string is deprecated in
/home/dh_zcawna/maydayglow.com/wp-content/themes/Divi/includes/builder/module/helpers/HoverOptions.php
on line
71
Deprecated
: strpos(): Passing null to parameter #1 ($haystack) of type string is deprecated in
/home/dh_zcawna/maydayglow.com/wp-content/themes/Divi/includes/builder/module/helpers/HoverOptions.php
on line
71
Deprecated
: strpos(): Passing null to parameter #1 ($haystack) of type string is deprecated in
/home/dh_zcawna/maydayglow.com/wp-content/themes/Divi/includes/builder/module/helpers/HoverOptions.php
on line
71
Deprecated
: strpos(): Passing null to parameter #1 ($haystack) of type string is deprecated in
/home/dh_zcawna/maydayglow.com/wp-content/themes/Divi/includes/builder/module/helpers/HoverOptions.php
on line
71
Deprecated
: strpos(): Passing null to parameter #1 ($haystack) of type string is deprecated in
/home/dh_zcawna/maydayglow.com/wp-content/themes/Divi/includes/builder/module/helpers/HoverOptions.php
on line
71
Deprecated
: strpos(): Passing null to parameter #1 ($haystack) of type string is deprecated in
/home/dh_zcawna/maydayglow.com/wp-content/themes/Divi/includes/builder/module/helpers/HoverOptions.php
on line
71
Deprecated
: strpos(): Passing null to parameter #1 ($haystack) of type string is deprecated in
/home/dh_zcawna/maydayglow.com/wp-content/themes/Divi/includes/builder/module/helpers/HoverOptions.php
on line
71
Deprecated
: strpos(): Passing null to parameter #1 ($haystack) of type string is deprecated in
/home/dh_zcawna/maydayglow.com/wp-content/themes/Divi/includes/builder/module/helpers/HoverOptions.php
on line
71
Deprecated
: strpos(): Passing null to parameter #1 ($haystack) of type string is deprecated in
/home/dh_zcawna/maydayglow.com/wp-content/themes/Divi/includes/builder/module/helpers/HoverOptions.php
on line
71
Deprecated
: strpos(): Passing null to parameter #1 ($haystack) of type string is deprecated in
/home/dh_zcawna/maydayglow.com/wp-content/themes/Divi/includes/builder/module/helpers/HoverOptions.php
on line
71
Deprecated
: strpos(): Passing null to parameter #1 ($haystack) of type string is deprecated in
/home/dh_zcawna/maydayglow.com/wp-content/themes/Divi/includes/builder/module/helpers/HoverOptions.php
on line
71
Deprecated
: strpos(): Passing null to parameter #1 ($haystack) of type string is deprecated in
/home/dh_zcawna/maydayglow.com/wp-content/themes/Divi/includes/builder/module/helpers/HoverOptions.php
on line
71
Deprecated
: strpos(): Passing null to parameter #1 ($haystack) of type string is deprecated in
/home/dh_zcawna/maydayglow.com/wp-content/themes/Divi/includes/builder/module/helpers/HoverOptions.php
on line
71
Deprecated
: strpos(): Passing null to parameter #1 ($haystack) of type string is deprecated in
/home/dh_zcawna/maydayglow.com/wp-content/themes/Divi/includes/builder/module/helpers/HoverOptions.php
on line
71
Deprecated
: strpos(): Passing null to parameter #1 ($haystack) of type string is deprecated in
/home/dh_zcawna/maydayglow.com/wp-content/themes/Divi/includes/builder/module/helpers/HoverOptions.php
on line
71
Deprecated
: strpos(): Passing null to parameter #1 ($haystack) of type string is deprecated in
/home/dh_zcawna/maydayglow.com/wp-content/themes/Divi/includes/builder/module/helpers/HoverOptions.php
on line
71
Deprecated
: strpos(): Passing null to parameter #1 ($haystack) of type string is deprecated in
/home/dh_zcawna/maydayglow.com/wp-content/themes/Divi/includes/builder/module/helpers/HoverOptions.php
on line
71
Deprecated
: strpos(): Passing null to parameter #1 ($haystack) of type string is deprecated in
/home/dh_zcawna/maydayglow.com/wp-content/themes/Divi/includes/builder/module/helpers/HoverOptions.php
on line
71
Deprecated
: strpos(): Passing null to parameter #1 ($haystack) of type string is deprecated in
/home/dh_zcawna/maydayglow.com/wp-content/themes/Divi/includes/builder/module/helpers/HoverOptions.php
on line
71
Deprecated
: strpos(): Passing null to parameter #1 ($haystack) of type string is deprecated in
/home/dh_zcawna/maydayglow.com/wp-content/themes/Divi/includes/builder/module/helpers/HoverOptions.php
on line
71
Deprecated
: strpos(): Passing null to parameter #1 ($haystack) of type string is deprecated in
/home/dh_zcawna/maydayglow.com/wp-content/themes/Divi/includes/builder/module/helpers/HoverOptions.php
on line
71
Deprecated
: strpos(): Passing null to parameter #1 ($haystack) of type string is deprecated in
/home/dh_zcawna/maydayglow.com/wp-content/themes/Divi/includes/builder/module/helpers/HoverOptions.php
on line
71
Deprecated
: strpos(): Passing null to parameter #1 ($haystack) of type string is deprecated in
/home/dh_zcawna/maydayglow.com/wp-content/themes/Divi/includes/builder/module/helpers/HoverOptions.php
on line
71
Deprecated
: strpos(): Passing null to parameter #1 ($haystack) of type string is deprecated in
/home/dh_zcawna/maydayglow.com/wp-content/themes/Divi/includes/builder/module/helpers/HoverOptions.php
on line
71
Deprecated
: strpos(): Passing null to parameter #1 ($haystack) of type string is deprecated in
/home/dh_zcawna/maydayglow.com/wp-content/themes/Divi/includes/builder/module/helpers/HoverOptions.php
on line
71
Deprecated
: strpos(): Passing null to parameter #1 ($haystack) of type string is deprecated in
/home/dh_zcawna/maydayglow.com/wp-content/themes/Divi/includes/builder/module/helpers/HoverOptions.php
on line
71
Deprecated
: strpos(): Passing null to parameter #1 ($haystack) of type string is deprecated in
/home/dh_zcawna/maydayglow.com/wp-content/themes/Divi/includes/builder/module/helpers/HoverOptions.php
on line
71
Deprecated
: strpos(): Passing null to parameter #1 ($haystack) of type string is deprecated in
/home/dh_zcawna/maydayglow.com/wp-content/themes/Divi/includes/builder/module/helpers/HoverOptions.php
on line
71
Deprecated
: strpos(): Passing null to parameter #1 ($haystack) of type string is deprecated in
/home/dh_zcawna/maydayglow.com/wp-content/themes/Divi/includes/builder/module/helpers/HoverOptions.php
on line
71
Deprecated
: strpos(): Passing null to parameter #1 ($haystack) of type string is deprecated in
/home/dh_zcawna/maydayglow.com/wp-content/themes/Divi/includes/builder/module/helpers/HoverOptions.php
on line
71
Deprecated
: strpos(): Passing null to parameter #1 ($haystack) of type string is deprecated in
/home/dh_zcawna/maydayglow.com/wp-content/themes/Divi/includes/builder/module/helpers/HoverOptions.php
on line
71
Deprecated
: strpos(): Passing null to parameter #1 ($haystack) of type string is deprecated in
/home/dh_zcawna/maydayglow.com/wp-content/themes/Divi/includes/builder/module/helpers/HoverOptions.php
on line
71
Deprecated
: strpos(): Passing null to parameter #1 ($haystack) of type string is deprecated in
/home/dh_zcawna/maydayglow.com/wp-content/themes/Divi/includes/builder/module/helpers/HoverOptions.php
on line
71
Deprecated
: strpos(): Passing null to parameter #1 ($haystack) of type string is deprecated in
/home/dh_zcawna/maydayglow.com/wp-content/themes/Divi/includes/builder/module/helpers/HoverOptions.php
on line
71
Deprecated
: strpos(): Passing null to parameter #1 ($haystack) of type string is deprecated in
/home/dh_zcawna/maydayglow.com/wp-content/themes/Divi/includes/builder/module/helpers/HoverOptions.php
on line
71
Deprecated
: strpos(): Passing null to parameter #1 ($haystack) of type string is deprecated in
/home/dh_zcawna/maydayglow.com/wp-content/themes/Divi/includes/builder/module/helpers/HoverOptions.php
on line
71
Deprecated
: strpos(): Passing null to parameter #1 ($haystack) of type string is deprecated in
/home/dh_zcawna/maydayglow.com/wp-content/themes/Divi/includes/builder/module/helpers/HoverOptions.php
on line
71
Deprecated
: strpos(): Passing null to parameter #1 ($haystack) of type string is deprecated in
/home/dh_zcawna/maydayglow.com/wp-content/themes/Divi/includes/builder/module/helpers/HoverOptions.php
on line
71
Deprecated
: strpos(): Passing null to parameter #1 ($haystack) of type string is deprecated in
/home/dh_zcawna/maydayglow.com/wp-content/themes/Divi/includes/builder/module/helpers/HoverOptions.php
on line
71
Deprecated
: strpos(): Passing null to parameter #1 ($haystack) of type string is deprecated in
/home/dh_zcawna/maydayglow.com/wp-content/themes/Divi/includes/builder/module/helpers/HoverOptions.php
on line
71
Deprecated
: rtrim(): Passing null to parameter #1 ($string) of type string is deprecated in
/home/dh_zcawna/maydayglow.com/wp-content/themes/Divi/includes/builder/class-et-builder-element.php
on line
15982
Deprecated
: strpos(): Passing null to parameter #1 ($haystack) of type string is deprecated in
/home/dh_zcawna/maydayglow.com/wp-content/themes/Divi/includes/builder/module/helpers/HoverOptions.php
on line
71
Deprecated
: strpos(): Passing null to parameter #1 ($haystack) of type string is deprecated in
/home/dh_zcawna/maydayglow.com/wp-content/themes/Divi/includes/builder/module/helpers/HoverOptions.php
on line
71
Deprecated
: strpos(): Passing null to parameter #1 ($haystack) of type string is deprecated in
/home/dh_zcawna/maydayglow.com/wp-content/themes/Divi/includes/builder/module/helpers/HoverOptions.php
on line
71
Deprecated
: strpos(): Passing null to parameter #1 ($haystack) of type string is deprecated in
/home/dh_zcawna/maydayglow.com/wp-content/themes/Divi/includes/builder/module/helpers/HoverOptions.php
on line
71
Deprecated
: strpos(): Passing null to parameter #1 ($haystack) of type string is deprecated in
/home/dh_zcawna/maydayglow.com/wp-content/themes/Divi/includes/builder/module/helpers/HoverOptions.php
on line
71
Deprecated
: strpos(): Passing null to parameter #1 ($haystack) of type string is deprecated in
/home/dh_zcawna/maydayglow.com/wp-content/themes/Divi/includes/builder/module/helpers/HoverOptions.php
on line
71
Deprecated
: strpos(): Passing null to parameter #1 ($haystack) of type string is deprecated in
/home/dh_zcawna/maydayglow.com/wp-content/themes/Divi/includes/builder/module/helpers/HoverOptions.php
on line
71
Deprecated
: strpos(): Passing null to parameter #1 ($haystack) of type string is deprecated in
/home/dh_zcawna/maydayglow.com/wp-content/themes/Divi/includes/builder/module/helpers/HoverOptions.php
on line
71
Deprecated
: strpos(): Passing null to parameter #1 ($haystack) of type string is deprecated in
/home/dh_zcawna/maydayglow.com/wp-content/themes/Divi/includes/builder/module/helpers/HoverOptions.php
on line
71
Deprecated
: strpos(): Passing null to parameter #1 ($haystack) of type string is deprecated in
/home/dh_zcawna/maydayglow.com/wp-content/themes/Divi/includes/builder/module/helpers/HoverOptions.php
on line
71
Deprecated
: strpos(): Passing null to parameter #1 ($haystack) of type string is deprecated in
/home/dh_zcawna/maydayglow.com/wp-content/themes/Divi/includes/builder/module/helpers/HoverOptions.php
on line
71
Deprecated
: strpos(): Passing null to parameter #1 ($haystack) of type string is deprecated in
/home/dh_zcawna/maydayglow.com/wp-content/themes/Divi/includes/builder/module/helpers/HoverOptions.php
on line
71
Deprecated
: strpos(): Passing null to parameter #1 ($haystack) of type string is deprecated in
/home/dh_zcawna/maydayglow.com/wp-content/themes/Divi/includes/builder/module/helpers/HoverOptions.php
on line
71
Deprecated
: strpos(): Passing null to parameter #1 ($haystack) of type string is deprecated in
/home/dh_zcawna/maydayglow.com/wp-content/themes/Divi/includes/builder/module/helpers/HoverOptions.php
on line
71
Deprecated
: strpos(): Passing null to parameter #1 ($haystack) of type string is deprecated in
/home/dh_zcawna/maydayglow.com/wp-content/themes/Divi/includes/builder/module/helpers/HoverOptions.php
on line
71
Deprecated
: strpos(): Passing null to parameter #1 ($haystack) of type string is deprecated in
/home/dh_zcawna/maydayglow.com/wp-content/themes/Divi/includes/builder/module/helpers/HoverOptions.php
on line
71
Deprecated
: strpos(): Passing null to parameter #1 ($haystack) of type string is deprecated in
/home/dh_zcawna/maydayglow.com/wp-content/themes/Divi/includes/builder/module/helpers/HoverOptions.php
on line
71
Deprecated
: strpos(): Passing null to parameter #1 ($haystack) of type string is deprecated in
/home/dh_zcawna/maydayglow.com/wp-content/themes/Divi/includes/builder/module/helpers/HoverOptions.php
on line
71
Deprecated
: strpos(): Passing null to parameter #1 ($haystack) of type string is deprecated in
/home/dh_zcawna/maydayglow.com/wp-content/themes/Divi/includes/builder/module/helpers/HoverOptions.php
on line
71
Deprecated
: strpos(): Passing null to parameter #1 ($haystack) of type string is deprecated in
/home/dh_zcawna/maydayglow.com/wp-content/themes/Divi/includes/builder/module/helpers/HoverOptions.php
on line
71
Deprecated
: strpos(): Passing null to parameter #1 ($haystack) of type string is deprecated in
/home/dh_zcawna/maydayglow.com/wp-content/themes/Divi/includes/builder/module/helpers/HoverOptions.php
on line
71
Deprecated
: strpos(): Passing null to parameter #1 ($haystack) of type string is deprecated in
/home/dh_zcawna/maydayglow.com/wp-content/themes/Divi/includes/builder/module/helpers/HoverOptions.php
on line
71
Deprecated
: strpos(): Passing null to parameter #1 ($haystack) of type string is deprecated in
/home/dh_zcawna/maydayglow.com/wp-content/themes/Divi/includes/builder/module/helpers/HoverOptions.php
on line
71
Deprecated
: strpos(): Passing null to parameter #1 ($haystack) of type string is deprecated in
/home/dh_zcawna/maydayglow.com/wp-content/themes/Divi/includes/builder/module/helpers/HoverOptions.php
on line
71
Deprecated
: strpos(): Passing null to parameter #1 ($haystack) of type string is deprecated in
/home/dh_zcawna/maydayglow.com/wp-content/themes/Divi/includes/builder/module/helpers/HoverOptions.php
on line
71
Deprecated
: strpos(): Passing null to parameter #1 ($haystack) of type string is deprecated in
/home/dh_zcawna/maydayglow.com/wp-content/themes/Divi/includes/builder/module/helpers/HoverOptions.php
on line
71
Deprecated
: strpos(): Passing null to parameter #1 ($haystack) of type string is deprecated in
/home/dh_zcawna/maydayglow.com/wp-content/themes/Divi/includes/builder/module/helpers/HoverOptions.php
on line
71
Deprecated
: strpos(): Passing null to parameter #1 ($haystack) of type string is deprecated in
/home/dh_zcawna/maydayglow.com/wp-content/themes/Divi/includes/builder/module/helpers/HoverOptions.php
on line
71
Deprecated
: strpos(): Passing null to parameter #1 ($haystack) of type string is deprecated in
/home/dh_zcawna/maydayglow.com/wp-content/themes/Divi/includes/builder/module/helpers/HoverOptions.php
on line
71
Deprecated
: strpos(): Passing null to parameter #1 ($haystack) of type string is deprecated in
/home/dh_zcawna/maydayglow.com/wp-content/themes/Divi/includes/builder/module/helpers/HoverOptions.php
on line
71
Deprecated
: strpos(): Passing null to parameter #1 ($haystack) of type string is deprecated in
/home/dh_zcawna/maydayglow.com/wp-content/themes/Divi/includes/builder/module/helpers/HoverOptions.php
on line
71
Deprecated
: strpos(): Passing null to parameter #1 ($haystack) of type string is deprecated in
/home/dh_zcawna/maydayglow.com/wp-content/themes/Divi/includes/builder/module/helpers/HoverOptions.php
on line
71
Deprecated
: strpos(): Passing null to parameter #1 ($haystack) of type string is deprecated in
/home/dh_zcawna/maydayglow.com/wp-content/themes/Divi/includes/builder/module/helpers/HoverOptions.php
on line
71
Deprecated
: strpos(): Passing null to parameter #1 ($haystack) of type string is deprecated in
/home/dh_zcawna/maydayglow.com/wp-content/themes/Divi/includes/builder/module/helpers/HoverOptions.php
on line
71
Deprecated
: strpos(): Passing null to parameter #1 ($haystack) of type string is deprecated in
/home/dh_zcawna/maydayglow.com/wp-content/themes/Divi/includes/builder/module/helpers/HoverOptions.php
on line
71
Deprecated
: strpos(): Passing null to parameter #1 ($haystack) of type string is deprecated in
/home/dh_zcawna/maydayglow.com/wp-content/themes/Divi/includes/builder/module/helpers/HoverOptions.php
on line
71
Deprecated
: strpos(): Passing null to parameter #1 ($haystack) of type string is deprecated in
/home/dh_zcawna/maydayglow.com/wp-content/themes/Divi/includes/builder/module/helpers/HoverOptions.php
on line
71
Deprecated
: strpos(): Passing null to parameter #1 ($haystack) of type string is deprecated in
/home/dh_zcawna/maydayglow.com/wp-content/themes/Divi/includes/builder/module/helpers/HoverOptions.php
on line
71
Deprecated
: strpos(): Passing null to parameter #1 ($haystack) of type string is deprecated in
/home/dh_zcawna/maydayglow.com/wp-content/themes/Divi/includes/builder/module/helpers/HoverOptions.php
on line
71
Deprecated
: strpos(): Passing null to parameter #1 ($haystack) of type string is deprecated in
/home/dh_zcawna/maydayglow.com/wp-content/themes/Divi/includes/builder/module/helpers/HoverOptions.php
on line
71
Deprecated
: strpos(): Passing null to parameter #1 ($haystack) of type string is deprecated in
/home/dh_zcawna/maydayglow.com/wp-content/themes/Divi/includes/builder/module/helpers/HoverOptions.php
on line
71
Deprecated
: strpos(): Passing null to parameter #1 ($haystack) of type string is deprecated in
/home/dh_zcawna/maydayglow.com/wp-content/themes/Divi/includes/builder/module/helpers/HoverOptions.php
on line
71
Deprecated
: strpos(): Passing null to parameter #1 ($haystack) of type string is deprecated in
/home/dh_zcawna/maydayglow.com/wp-content/themes/Divi/includes/builder/module/helpers/HoverOptions.php
on line
71
Deprecated
: strpos(): Passing null to parameter #1 ($haystack) of type string is deprecated in
/home/dh_zcawna/maydayglow.com/wp-content/themes/Divi/includes/builder/module/helpers/HoverOptions.php
on line
71
Deprecated
: strpos(): Passing null to parameter #1 ($haystack) of type string is deprecated in
/home/dh_zcawna/maydayglow.com/wp-content/themes/Divi/includes/builder/module/helpers/HoverOptions.php
on line
71
Deprecated
: strpos(): Passing null to parameter #1 ($haystack) of type string is deprecated in
/home/dh_zcawna/maydayglow.com/wp-content/themes/Divi/includes/builder/module/helpers/HoverOptions.php
on line
71
Deprecated
: strpos(): Passing null to parameter #1 ($haystack) of type string is deprecated in
/home/dh_zcawna/maydayglow.com/wp-content/themes/Divi/includes/builder/module/helpers/HoverOptions.php
on line
71
Deprecated
: strpos(): Passing null to parameter #1 ($haystack) of type string is deprecated in
/home/dh_zcawna/maydayglow.com/wp-content/themes/Divi/includes/builder/module/helpers/HoverOptions.php
on line
71
Deprecated
: strpos(): Passing null to parameter #1 ($haystack) of type string is deprecated in
/home/dh_zcawna/maydayglow.com/wp-content/themes/Divi/includes/builder/module/helpers/HoverOptions.php
on line
71
Deprecated
: strpos(): Passing null to parameter #1 ($haystack) of type string is deprecated in
/home/dh_zcawna/maydayglow.com/wp-content/themes/Divi/includes/builder/module/helpers/HoverOptions.php
on line
71
Deprecated
: strpos(): Passing null to parameter #1 ($haystack) of type string is deprecated in
/home/dh_zcawna/maydayglow.com/wp-content/themes/Divi/includes/builder/module/helpers/HoverOptions.php
on line
71
Deprecated
: strpos(): Passing null to parameter #1 ($haystack) of type string is deprecated in
/home/dh_zcawna/maydayglow.com/wp-content/themes/Divi/includes/builder/module/helpers/HoverOptions.php
on line
71
Deprecated
: strpos(): Passing null to parameter #1 ($haystack) of type string is deprecated in
/home/dh_zcawna/maydayglow.com/wp-content/themes/Divi/includes/builder/module/helpers/HoverOptions.php
on line
71
Deprecated
: strpos(): Passing null to parameter #1 ($haystack) of type string is deprecated in
/home/dh_zcawna/maydayglow.com/wp-content/themes/Divi/includes/builder/module/helpers/HoverOptions.php
on line
71
Deprecated
: strpos(): Passing null to parameter #1 ($haystack) of type string is deprecated in
/home/dh_zcawna/maydayglow.com/wp-content/themes/Divi/includes/builder/module/helpers/HoverOptions.php
on line
71
Deprecated
: strpos(): Passing null to parameter #1 ($haystack) of type string is deprecated in
/home/dh_zcawna/maydayglow.com/wp-content/themes/Divi/includes/builder/module/helpers/HoverOptions.php
on line
71
Deprecated
: strpos(): Passing null to parameter #1 ($haystack) of type string is deprecated in
/home/dh_zcawna/maydayglow.com/wp-content/themes/Divi/includes/builder/module/helpers/HoverOptions.php
on line
71
Deprecated
: strpos(): Passing null to parameter #1 ($haystack) of type string is deprecated in
/home/dh_zcawna/maydayglow.com/wp-content/themes/Divi/includes/builder/module/helpers/HoverOptions.php
on line
71
Deprecated
: strpos(): Passing null to parameter #1 ($haystack) of type string is deprecated in
/home/dh_zcawna/maydayglow.com/wp-content/themes/Divi/includes/builder/module/helpers/HoverOptions.php
on line
71
Deprecated
: strpos(): Passing null to parameter #1 ($haystack) of type string is deprecated in
/home/dh_zcawna/maydayglow.com/wp-content/themes/Divi/includes/builder/module/helpers/HoverOptions.php
on line
71
Deprecated
: strpos(): Passing null to parameter #1 ($haystack) of type string is deprecated in
/home/dh_zcawna/maydayglow.com/wp-content/themes/Divi/includes/builder/module/helpers/HoverOptions.php
on line
71
Deprecated
: strpos(): Passing null to parameter #1 ($haystack) of type string is deprecated in
/home/dh_zcawna/maydayglow.com/wp-content/themes/Divi/includes/builder/module/helpers/HoverOptions.php
on line
71
Deprecated
: strpos(): Passing null to parameter #1 ($haystack) of type string is deprecated in
/home/dh_zcawna/maydayglow.com/wp-content/themes/Divi/includes/builder/module/helpers/HoverOptions.php
on line
71
Deprecated
: strpos(): Passing null to parameter #1 ($haystack) of type string is deprecated in
/home/dh_zcawna/maydayglow.com/wp-content/themes/Divi/includes/builder/module/helpers/HoverOptions.php
on line
71
Deprecated
: strpos(): Passing null to parameter #1 ($haystack) of type string is deprecated in
/home/dh_zcawna/maydayglow.com/wp-content/themes/Divi/includes/builder/module/helpers/HoverOptions.php
on line
71
Deprecated
: strpos(): Passing null to parameter #1 ($haystack) of type string is deprecated in
/home/dh_zcawna/maydayglow.com/wp-content/themes/Divi/includes/builder/module/helpers/HoverOptions.php
on line
71
Deprecated
: strpos(): Passing null to parameter #1 ($haystack) of type string is deprecated in
/home/dh_zcawna/maydayglow.com/wp-content/themes/Divi/includes/builder/module/helpers/HoverOptions.php
on line
71
Deprecated
: strpos(): Passing null to parameter #1 ($haystack) of type string is deprecated in
/home/dh_zcawna/maydayglow.com/wp-content/themes/Divi/includes/builder/module/helpers/HoverOptions.php
on line
71
Deprecated
: strpos(): Passing null to parameter #1 ($haystack) of type string is deprecated in
/home/dh_zcawna/maydayglow.com/wp-content/themes/Divi/includes/builder/module/helpers/HoverOptions.php
on line
71
Deprecated
: strpos(): Passing null to parameter #1 ($haystack) of type string is deprecated in
/home/dh_zcawna/maydayglow.com/wp-content/themes/Divi/includes/builder/module/helpers/HoverOptions.php
on line
71
Deprecated
: strpos(): Passing null to parameter #1 ($haystack) of type string is deprecated in
/home/dh_zcawna/maydayglow.com/wp-content/themes/Divi/includes/builder/module/helpers/HoverOptions.php
on line
71
Deprecated
: strpos(): Passing null to parameter #1 ($haystack) of type string is deprecated in
/home/dh_zcawna/maydayglow.com/wp-content/themes/Divi/includes/builder/module/helpers/HoverOptions.php
on line
71
Deprecated
: strpos(): Passing null to parameter #1 ($haystack) of type string is deprecated in
/home/dh_zcawna/maydayglow.com/wp-content/themes/Divi/includes/builder/module/helpers/HoverOptions.php
on line
71
Deprecated
: strpos(): Passing null to parameter #1 ($haystack) of type string is deprecated in
/home/dh_zcawna/maydayglow.com/wp-content/themes/Divi/includes/builder/module/helpers/HoverOptions.php
on line
71
Deprecated
: strpos(): Passing null to parameter #1 ($haystack) of type string is deprecated in
/home/dh_zcawna/maydayglow.com/wp-content/themes/Divi/includes/builder/module/helpers/HoverOptions.php
on line
71
Deprecated
: strpos(): Passing null to parameter #1 ($haystack) of type string is deprecated in
/home/dh_zcawna/maydayglow.com/wp-content/themes/Divi/includes/builder/module/helpers/HoverOptions.php
on line
71
Deprecated
: strpos(): Passing null to parameter #1 ($haystack) of type string is deprecated in
/home/dh_zcawna/maydayglow.com/wp-content/themes/Divi/includes/builder/module/helpers/HoverOptions.php
on line
71
Deprecated
: strpos(): Passing null to parameter #1 ($haystack) of type string is deprecated in
/home/dh_zcawna/maydayglow.com/wp-content/themes/Divi/includes/builder/module/helpers/HoverOptions.php
on line
71
Deprecated
: strpos(): Passing null to parameter #1 ($haystack) of type string is deprecated in
/home/dh_zcawna/maydayglow.com/wp-content/themes/Divi/includes/builder/module/helpers/HoverOptions.php
on line
71
Deprecated
: strpos(): Passing null to parameter #1 ($haystack) of type string is deprecated in
/home/dh_zcawna/maydayglow.com/wp-content/themes/Divi/includes/builder/module/helpers/HoverOptions.php
on line
71
Deprecated
: strpos(): Passing null to parameter #1 ($haystack) of type string is deprecated in
/home/dh_zcawna/maydayglow.com/wp-content/themes/Divi/includes/builder/module/helpers/HoverOptions.php
on line
71
Deprecated
: rtrim(): Passing null to parameter #1 ($string) of type string is deprecated in
/home/dh_zcawna/maydayglow.com/wp-content/themes/Divi/includes/builder/class-et-builder-element.php
on line
15982
Deprecated
: strpos(): Passing null to parameter #1 ($haystack) of type string is deprecated in
/home/dh_zcawna/maydayglow.com/wp-content/themes/Divi/includes/builder/module/helpers/HoverOptions.php
on line
71
Deprecated
: strpos(): Passing null to parameter #1 ($haystack) of type string is deprecated in
/home/dh_zcawna/maydayglow.com/wp-content/themes/Divi/includes/builder/module/helpers/HoverOptions.php
on line
71
Deprecated
: strpos(): Passing null to parameter #1 ($haystack) of type string is deprecated in
/home/dh_zcawna/maydayglow.com/wp-content/themes/Divi/includes/builder/module/helpers/HoverOptions.php
on line
71
Deprecated
: strpos(): Passing null to parameter #1 ($haystack) of type string is deprecated in
/home/dh_zcawna/maydayglow.com/wp-content/themes/Divi/includes/builder/module/helpers/HoverOptions.php
on line
71
Deprecated
: strpos(): Passing null to parameter #1 ($haystack) of type string is deprecated in
/home/dh_zcawna/maydayglow.com/wp-content/themes/Divi/includes/builder/module/helpers/HoverOptions.php
on line
71
Deprecated
: strpos(): Passing null to parameter #1 ($haystack) of type string is deprecated in
/home/dh_zcawna/maydayglow.com/wp-content/themes/Divi/includes/builder/module/helpers/HoverOptions.php
on line
71
Deprecated
: strpos(): Passing null to parameter #1 ($haystack) of type string is deprecated in
/home/dh_zcawna/maydayglow.com/wp-content/themes/Divi/includes/builder/module/helpers/HoverOptions.php
on line
71
Deprecated
: strpos(): Passing null to parameter #1 ($haystack) of type string is deprecated in
/home/dh_zcawna/maydayglow.com/wp-content/themes/Divi/includes/builder/module/helpers/HoverOptions.php
on line
71
Deprecated
: strpos(): Passing null to parameter #1 ($haystack) of type string is deprecated in
/home/dh_zcawna/maydayglow.com/wp-content/themes/Divi/includes/builder/module/helpers/HoverOptions.php
on line
71
Deprecated
: strpos(): Passing null to parameter #1 ($haystack) of type string is deprecated in
/home/dh_zcawna/maydayglow.com/wp-content/themes/Divi/includes/builder/module/helpers/HoverOptions.php
on line
71
Deprecated
: strpos(): Passing null to parameter #1 ($haystack) of type string is deprecated in
/home/dh_zcawna/maydayglow.com/wp-content/themes/Divi/includes/builder/module/helpers/HoverOptions.php
on line
71
Deprecated
: strpos(): Passing null to parameter #1 ($haystack) of type string is deprecated in
/home/dh_zcawna/maydayglow.com/wp-content/themes/Divi/includes/builder/module/helpers/HoverOptions.php
on line
71
Deprecated
: strpos(): Passing null to parameter #1 ($haystack) of type string is deprecated in
/home/dh_zcawna/maydayglow.com/wp-content/themes/Divi/includes/builder/module/helpers/HoverOptions.php
on line
71
Deprecated
: strpos(): Passing null to parameter #1 ($haystack) of type string is deprecated in
/home/dh_zcawna/maydayglow.com/wp-content/themes/Divi/includes/builder/module/helpers/HoverOptions.php
on line
71
Deprecated
: strpos(): Passing null to parameter #1 ($haystack) of type string is deprecated in
/home/dh_zcawna/maydayglow.com/wp-content/themes/Divi/includes/builder/module/helpers/HoverOptions.php
on line
71
Deprecated
: strpos(): Passing null to parameter #1 ($haystack) of type string is deprecated in
/home/dh_zcawna/maydayglow.com/wp-content/themes/Divi/includes/builder/module/helpers/HoverOptions.php
on line
71
Deprecated
: strpos(): Passing null to parameter #1 ($haystack) of type string is deprecated in
/home/dh_zcawna/maydayglow.com/wp-content/themes/Divi/includes/builder/module/helpers/HoverOptions.php
on line
71
Deprecated
: strpos(): Passing null to parameter #1 ($haystack) of type string is deprecated in
/home/dh_zcawna/maydayglow.com/wp-content/themes/Divi/includes/builder/module/helpers/HoverOptions.php
on line
71
Deprecated
: strpos(): Passing null to parameter #1 ($haystack) of type string is deprecated in
/home/dh_zcawna/maydayglow.com/wp-content/themes/Divi/includes/builder/module/helpers/HoverOptions.php
on line
71
Deprecated
: strpos(): Passing null to parameter #1 ($haystack) of type string is deprecated in
/home/dh_zcawna/maydayglow.com/wp-content/themes/Divi/includes/builder/module/helpers/HoverOptions.php
on line
71
Deprecated
: strpos(): Passing null to parameter #1 ($haystack) of type string is deprecated in
/home/dh_zcawna/maydayglow.com/wp-content/themes/Divi/includes/builder/module/helpers/HoverOptions.php
on line
71
Deprecated
: strpos(): Passing null to parameter #1 ($haystack) of type string is deprecated in
/home/dh_zcawna/maydayglow.com/wp-content/themes/Divi/includes/builder/module/helpers/HoverOptions.php
on line
71
Deprecated
: strpos(): Passing null to parameter #1 ($haystack) of type string is deprecated in
/home/dh_zcawna/maydayglow.com/wp-content/themes/Divi/includes/builder/module/helpers/HoverOptions.php
on line
71
Deprecated
: strpos(): Passing null to parameter #1 ($haystack) of type string is deprecated in
/home/dh_zcawna/maydayglow.com/wp-content/themes/Divi/includes/builder/module/helpers/HoverOptions.php
on line
71
Deprecated
: strpos(): Passing null to parameter #1 ($haystack) of type string is deprecated in
/home/dh_zcawna/maydayglow.com/wp-content/themes/Divi/includes/builder/module/helpers/HoverOptions.php
on line
71
Deprecated
: strpos(): Passing null to parameter #1 ($haystack) of type string is deprecated in
/home/dh_zcawna/maydayglow.com/wp-content/themes/Divi/includes/builder/module/helpers/HoverOptions.php
on line
71
Deprecated
: strpos(): Passing null to parameter #1 ($haystack) of type string is deprecated in
/home/dh_zcawna/maydayglow.com/wp-content/themes/Divi/includes/builder/module/helpers/HoverOptions.php
on line
71
Deprecated
: strpos(): Passing null to parameter #1 ($haystack) of type string is deprecated in
/home/dh_zcawna/maydayglow.com/wp-content/themes/Divi/includes/builder/module/helpers/HoverOptions.php
on line
71
Deprecated
: strpos(): Passing null to parameter #1 ($haystack) of type string is deprecated in
/home/dh_zcawna/maydayglow.com/wp-content/themes/Divi/includes/builder/module/helpers/HoverOptions.php
on line
71
Deprecated
: strpos(): Passing null to parameter #1 ($haystack) of type string is deprecated in
/home/dh_zcawna/maydayglow.com/wp-content/themes/Divi/includes/builder/module/helpers/HoverOptions.php
on line
71
Deprecated
: strpos(): Passing null to parameter #1 ($haystack) of type string is deprecated in
/home/dh_zcawna/maydayglow.com/wp-content/themes/Divi/includes/builder/module/helpers/HoverOptions.php
on line
71
Deprecated
: strpos(): Passing null to parameter #1 ($haystack) of type string is deprecated in
/home/dh_zcawna/maydayglow.com/wp-content/themes/Divi/includes/builder/module/helpers/HoverOptions.php
on line
71
Deprecated
: strpos(): Passing null to parameter #1 ($haystack) of type string is deprecated in
/home/dh_zcawna/maydayglow.com/wp-content/themes/Divi/includes/builder/module/helpers/HoverOptions.php
on line
71
Deprecated
: strpos(): Passing null to parameter #1 ($haystack) of type string is deprecated in
/home/dh_zcawna/maydayglow.com/wp-content/themes/Divi/includes/builder/module/helpers/HoverOptions.php
on line
71
Deprecated
: strpos(): Passing null to parameter #1 ($haystack) of type string is deprecated in
/home/dh_zcawna/maydayglow.com/wp-content/themes/Divi/includes/builder/module/helpers/HoverOptions.php
on line
71
Deprecated
: strpos(): Passing null to parameter #1 ($haystack) of type string is deprecated in
/home/dh_zcawna/maydayglow.com/wp-content/themes/Divi/includes/builder/module/helpers/HoverOptions.php
on line
71
Deprecated
: strpos(): Passing null to parameter #1 ($haystack) of type string is deprecated in
/home/dh_zcawna/maydayglow.com/wp-content/themes/Divi/includes/builder/module/helpers/HoverOptions.php
on line
71
Deprecated
: strpos(): Passing null to parameter #1 ($haystack) of type string is deprecated in
/home/dh_zcawna/maydayglow.com/wp-content/themes/Divi/includes/builder/module/helpers/HoverOptions.php
on line
71
Deprecated
: strpos(): Passing null to parameter #1 ($haystack) of type string is deprecated in
/home/dh_zcawna/maydayglow.com/wp-content/themes/Divi/includes/builder/module/helpers/HoverOptions.php
on line
71
Deprecated
: strpos(): Passing null to parameter #1 ($haystack) of type string is deprecated in
/home/dh_zcawna/maydayglow.com/wp-content/themes/Divi/includes/builder/module/helpers/HoverOptions.php
on line
71
Deprecated
: strpos(): Passing null to parameter #1 ($haystack) of type string is deprecated in
/home/dh_zcawna/maydayglow.com/wp-content/themes/Divi/includes/builder/module/helpers/HoverOptions.php
on line
71
Deprecated
: strpos(): Passing null to parameter #1 ($haystack) of type string is deprecated in
/home/dh_zcawna/maydayglow.com/wp-content/themes/Divi/includes/builder/module/helpers/HoverOptions.php
on line
71
Deprecated
: strpos(): Passing null to parameter #1 ($haystack) of type string is deprecated in
/home/dh_zcawna/maydayglow.com/wp-content/themes/Divi/includes/builder/module/helpers/HoverOptions.php
on line
71
Deprecated
: strpos(): Passing null to parameter #1 ($haystack) of type string is deprecated in
/home/dh_zcawna/maydayglow.com/wp-content/themes/Divi/includes/builder/module/helpers/HoverOptions.php
on line
71
Deprecated
: strpos(): Passing null to parameter #1 ($haystack) of type string is deprecated in
/home/dh_zcawna/maydayglow.com/wp-content/themes/Divi/includes/builder/module/helpers/HoverOptions.php
on line
71
Deprecated
: strpos(): Passing null to parameter #1 ($haystack) of type string is deprecated in
/home/dh_zcawna/maydayglow.com/wp-content/themes/Divi/includes/builder/module/helpers/HoverOptions.php
on line
71
Deprecated
: strpos(): Passing null to parameter #1 ($haystack) of type string is deprecated in
/home/dh_zcawna/maydayglow.com/wp-content/themes/Divi/includes/builder/module/helpers/HoverOptions.php
on line
71
Deprecated
: strpos(): Passing null to parameter #1 ($haystack) of type string is deprecated in
/home/dh_zcawna/maydayglow.com/wp-content/themes/Divi/includes/builder/module/helpers/HoverOptions.php
on line
71
Deprecated
: strpos(): Passing null to parameter #1 ($haystack) of type string is deprecated in
/home/dh_zcawna/maydayglow.com/wp-content/themes/Divi/includes/builder/module/helpers/HoverOptions.php
on line
71
Deprecated
: strpos(): Passing null to parameter #1 ($haystack) of type string is deprecated in
/home/dh_zcawna/maydayglow.com/wp-content/themes/Divi/includes/builder/module/helpers/HoverOptions.php
on line
71
Deprecated
: strpos(): Passing null to parameter #1 ($haystack) of type string is deprecated in
/home/dh_zcawna/maydayglow.com/wp-content/themes/Divi/includes/builder/module/helpers/HoverOptions.php
on line
71
Deprecated
: strpos(): Passing null to parameter #1 ($haystack) of type string is deprecated in
/home/dh_zcawna/maydayglow.com/wp-content/themes/Divi/includes/builder/module/helpers/HoverOptions.php
on line
71
Deprecated
: strpos(): Passing null to parameter #1 ($haystack) of type string is deprecated in
/home/dh_zcawna/maydayglow.com/wp-content/themes/Divi/includes/builder/module/helpers/HoverOptions.php
on line
71
Deprecated
: strpos(): Passing null to parameter #1 ($haystack) of type string is deprecated in
/home/dh_zcawna/maydayglow.com/wp-content/themes/Divi/includes/builder/module/helpers/HoverOptions.php
on line
71
Deprecated
: strpos(): Passing null to parameter #1 ($haystack) of type string is deprecated in
/home/dh_zcawna/maydayglow.com/wp-content/themes/Divi/includes/builder/module/helpers/HoverOptions.php
on line
71
Deprecated
: strpos(): Passing null to parameter #1 ($haystack) of type string is deprecated in
/home/dh_zcawna/maydayglow.com/wp-content/themes/Divi/includes/builder/module/helpers/HoverOptions.php
on line
71
Deprecated
: strpos(): Passing null to parameter #1 ($haystack) of type string is deprecated in
/home/dh_zcawna/maydayglow.com/wp-content/themes/Divi/includes/builder/module/helpers/HoverOptions.php
on line
71
Deprecated
: strpos(): Passing null to parameter #1 ($haystack) of type string is deprecated in
/home/dh_zcawna/maydayglow.com/wp-content/themes/Divi/includes/builder/module/helpers/HoverOptions.php
on line
71
Deprecated
: strpos(): Passing null to parameter #1 ($haystack) of type string is deprecated in
/home/dh_zcawna/maydayglow.com/wp-content/themes/Divi/includes/builder/module/helpers/HoverOptions.php
on line
71
Deprecated
: strpos(): Passing null to parameter #1 ($haystack) of type string is deprecated in
/home/dh_zcawna/maydayglow.com/wp-content/themes/Divi/includes/builder/module/helpers/HoverOptions.php
on line
71
Deprecated
: strpos(): Passing null to parameter #1 ($haystack) of type string is deprecated in
/home/dh_zcawna/maydayglow.com/wp-content/themes/Divi/includes/builder/module/helpers/HoverOptions.php
on line
71
Deprecated
: strpos(): Passing null to parameter #1 ($haystack) of type string is deprecated in
/home/dh_zcawna/maydayglow.com/wp-content/themes/Divi/includes/builder/module/helpers/HoverOptions.php
on line
71
Deprecated
: strpos(): Passing null to parameter #1 ($haystack) of type string is deprecated in
/home/dh_zcawna/maydayglow.com/wp-content/themes/Divi/includes/builder/module/helpers/HoverOptions.php
on line
71
Deprecated
: strpos(): Passing null to parameter #1 ($haystack) of type string is deprecated in
/home/dh_zcawna/maydayglow.com/wp-content/themes/Divi/includes/builder/module/helpers/HoverOptions.php
on line
71
Deprecated
: strpos(): Passing null to parameter #1 ($haystack) of type string is deprecated in
/home/dh_zcawna/maydayglow.com/wp-content/themes/Divi/includes/builder/module/helpers/HoverOptions.php
on line
71
Deprecated
: strpos(): Passing null to parameter #1 ($haystack) of type string is deprecated in
/home/dh_zcawna/maydayglow.com/wp-content/themes/Divi/includes/builder/module/helpers/HoverOptions.php
on line
71
Deprecated
: strpos(): Passing null to parameter #1 ($haystack) of type string is deprecated in
/home/dh_zcawna/maydayglow.com/wp-content/themes/Divi/includes/builder/module/helpers/HoverOptions.php
on line
71
Deprecated
: strpos(): Passing null to parameter #1 ($haystack) of type string is deprecated in
/home/dh_zcawna/maydayglow.com/wp-content/themes/Divi/includes/builder/module/helpers/HoverOptions.php
on line
71
Deprecated
: strpos(): Passing null to parameter #1 ($haystack) of type string is deprecated in
/home/dh_zcawna/maydayglow.com/wp-content/themes/Divi/includes/builder/module/helpers/HoverOptions.php
on line
71
Deprecated
: strpos(): Passing null to parameter #1 ($haystack) of type string is deprecated in
/home/dh_zcawna/maydayglow.com/wp-content/themes/Divi/includes/builder/module/helpers/HoverOptions.php
on line
71
Deprecated
: strpos(): Passing null to parameter #1 ($haystack) of type string is deprecated in
/home/dh_zcawna/maydayglow.com/wp-content/themes/Divi/includes/builder/module/helpers/HoverOptions.php
on line
71
Deprecated
: strpos(): Passing null to parameter #1 ($haystack) of type string is deprecated in
/home/dh_zcawna/maydayglow.com/wp-content/themes/Divi/includes/builder/module/helpers/HoverOptions.php
on line
71
Deprecated
: strpos(): Passing null to parameter #1 ($haystack) of type string is deprecated in
/home/dh_zcawna/maydayglow.com/wp-content/themes/Divi/includes/builder/module/helpers/HoverOptions.php
on line
71
Deprecated
: strpos(): Passing null to parameter #1 ($haystack) of type string is deprecated in
/home/dh_zcawna/maydayglow.com/wp-content/themes/Divi/includes/builder/module/helpers/HoverOptions.php
on line
71
Deprecated
: strpos(): Passing null to parameter #1 ($haystack) of type string is deprecated in
/home/dh_zcawna/maydayglow.com/wp-content/themes/Divi/includes/builder/module/helpers/HoverOptions.php
on line
71
Deprecated
: strpos(): Passing null to parameter #1 ($haystack) of type string is deprecated in
/home/dh_zcawna/maydayglow.com/wp-content/themes/Divi/includes/builder/module/helpers/HoverOptions.php
on line
71
Deprecated
: strpos(): Passing null to parameter #1 ($haystack) of type string is deprecated in
/home/dh_zcawna/maydayglow.com/wp-content/themes/Divi/includes/builder/module/helpers/HoverOptions.php
on line
71
Deprecated
: strpos(): Passing null to parameter #1 ($haystack) of type string is deprecated in
/home/dh_zcawna/maydayglow.com/wp-content/themes/Divi/includes/builder/module/helpers/HoverOptions.php
on line
71
Deprecated
: strpos(): Passing null to parameter #1 ($haystack) of type string is deprecated in
/home/dh_zcawna/maydayglow.com/wp-content/themes/Divi/includes/builder/module/helpers/HoverOptions.php
on line
71
Deprecated
: strpos(): Passing null to parameter #1 ($haystack) of type string is deprecated in
/home/dh_zcawna/maydayglow.com/wp-content/themes/Divi/includes/builder/module/helpers/HoverOptions.php
on line
71
Deprecated
: strpos(): Passing null to parameter #1 ($haystack) of type string is deprecated in
/home/dh_zcawna/maydayglow.com/wp-content/themes/Divi/includes/builder/module/helpers/HoverOptions.php
on line
71
Deprecated
: strpos(): Passing null to parameter #1 ($haystack) of type string is deprecated in
/home/dh_zcawna/maydayglow.com/wp-content/themes/Divi/includes/builder/module/helpers/HoverOptions.php
on line
71
Deprecated
: strpos(): Passing null to parameter #1 ($haystack) of type string is deprecated in
/home/dh_zcawna/maydayglow.com/wp-content/themes/Divi/includes/builder/module/helpers/HoverOptions.php
on line
71
Deprecated
: strpos(): Passing null to parameter #1 ($haystack) of type string is deprecated in
/home/dh_zcawna/maydayglow.com/wp-content/themes/Divi/includes/builder/module/helpers/HoverOptions.php
on line
71
Deprecated
: strpos(): Passing null to parameter #1 ($haystack) of type string is deprecated in
/home/dh_zcawna/maydayglow.com/wp-content/themes/Divi/includes/builder/module/helpers/HoverOptions.php
on line
71
Deprecated
: strpos(): Passing null to parameter #1 ($haystack) of type string is deprecated in
/home/dh_zcawna/maydayglow.com/wp-content/themes/Divi/includes/builder/module/helpers/HoverOptions.php
on line
71
Deprecated
: strpos(): Passing null to parameter #1 ($haystack) of type string is deprecated in
/home/dh_zcawna/maydayglow.com/wp-content/themes/Divi/includes/builder/module/helpers/HoverOptions.php
on line
71
Deprecated
: strpos(): Passing null to parameter #1 ($haystack) of type string is deprecated in
/home/dh_zcawna/maydayglow.com/wp-content/themes/Divi/includes/builder/module/helpers/HoverOptions.php
on line
71
Deprecated
: strpos(): Passing null to parameter #1 ($haystack) of type string is deprecated in
/home/dh_zcawna/maydayglow.com/wp-content/themes/Divi/includes/builder/module/helpers/HoverOptions.php
on line
71
Deprecated
: strpos(): Passing null to parameter #1 ($haystack) of type string is deprecated in
/home/dh_zcawna/maydayglow.com/wp-content/themes/Divi/includes/builder/module/helpers/HoverOptions.php
on line
71
Deprecated
: strpos(): Passing null to parameter #1 ($haystack) of type string is deprecated in
/home/dh_zcawna/maydayglow.com/wp-content/themes/Divi/includes/builder/module/helpers/HoverOptions.php
on line
71
Deprecated
: strpos(): Passing null to parameter #1 ($haystack) of type string is deprecated in
/home/dh_zcawna/maydayglow.com/wp-content/themes/Divi/includes/builder/module/helpers/HoverOptions.php
on line
71
Deprecated
: rtrim(): Passing null to parameter #1 ($string) of type string is deprecated in
/home/dh_zcawna/maydayglow.com/wp-content/themes/Divi/includes/builder/class-et-builder-element.php
on line
15982
Deprecated
: strpos(): Passing null to parameter #1 ($haystack) of type string is deprecated in
/home/dh_zcawna/maydayglow.com/wp-content/themes/Divi/includes/builder/module/helpers/HoverOptions.php
on line
71
Deprecated
: strpos(): Passing null to parameter #1 ($haystack) of type string is deprecated in
/home/dh_zcawna/maydayglow.com/wp-content/themes/Divi/includes/builder/module/helpers/HoverOptions.php
on line
71
Deprecated
: strpos(): Passing null to parameter #1 ($haystack) of type string is deprecated in
/home/dh_zcawna/maydayglow.com/wp-content/themes/Divi/includes/builder/module/helpers/HoverOptions.php
on line
71
Deprecated
: strpos(): Passing null to parameter #1 ($haystack) of type string is deprecated in
/home/dh_zcawna/maydayglow.com/wp-content/themes/Divi/includes/builder/module/helpers/HoverOptions.php
on line
71
Deprecated
: strpos(): Passing null to parameter #1 ($haystack) of type string is deprecated in
/home/dh_zcawna/maydayglow.com/wp-content/themes/Divi/includes/builder/module/helpers/HoverOptions.php
on line
71
Deprecated
: strpos(): Passing null to parameter #1 ($haystack) of type string is deprecated in
/home/dh_zcawna/maydayglow.com/wp-content/themes/Divi/includes/builder/module/helpers/HoverOptions.php
on line
71
Deprecated
: strpos(): Passing null to parameter #1 ($haystack) of type string is deprecated in
/home/dh_zcawna/maydayglow.com/wp-content/themes/Divi/includes/builder/module/helpers/HoverOptions.php
on line
71
Deprecated
: strpos(): Passing null to parameter #1 ($haystack) of type string is deprecated in
/home/dh_zcawna/maydayglow.com/wp-content/themes/Divi/includes/builder/module/helpers/HoverOptions.php
on line
71
Deprecated
: strpos(): Passing null to parameter #1 ($haystack) of type string is deprecated in
/home/dh_zcawna/maydayglow.com/wp-content/themes/Divi/includes/builder/module/helpers/HoverOptions.php
on line
71
Deprecated
: strpos(): Passing null to parameter #1 ($haystack) of type string is deprecated in
/home/dh_zcawna/maydayglow.com/wp-content/themes/Divi/includes/builder/module/helpers/HoverOptions.php
on line
71
Deprecated
: strpos(): Passing null to parameter #1 ($haystack) of type string is deprecated in
/home/dh_zcawna/maydayglow.com/wp-content/themes/Divi/includes/builder/module/helpers/HoverOptions.php
on line
71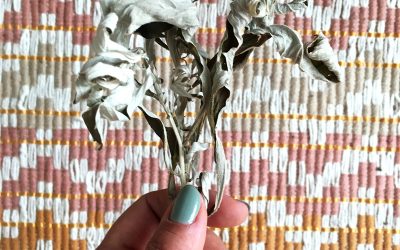 Deprecated
: strpos(): Passing null to parameter #1 ($haystack) of type string is deprecated in
/home/dh_zcawna/maydayglow.com/wp-content/themes/Divi/includes/builder/module/helpers/HoverOptions.php
on line
71
If you've ever been to a Korean spa, you might have taken a dip in the mugwort bath and wondered "what the hell kind of Harry Potter water am I sitting in?" This whimsical name is incredibly fitting for such a beautiful herb that is used for women's menstrual health...
Deprecated
: strpos(): Passing null to parameter #1 ($haystack) of type string is deprecated in
/home/dh_zcawna/maydayglow.com/wp-content/themes/Divi/includes/builder/module/helpers/HoverOptions.php
on line
71
read more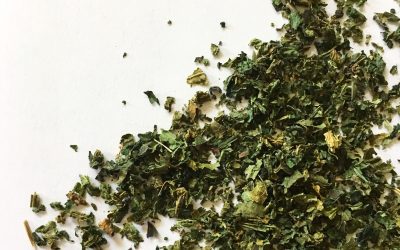 ABOUT PLANT HEALING I am beyond thrilled to share my first plant healing post. I am a student at The Gaia School of Healing in Southern California and has shifted the way I relate to the plant world and how I think about medicine. We learn in the Wise Woman Tradition...
read more
Deprecated
: strpos(): Passing null to parameter #1 ($haystack) of type string is deprecated in
/home/dh_zcawna/maydayglow.com/wp-content/themes/Divi/includes/builder/module/helpers/HoverOptions.php
on line
71