Deprecated
: strpos(): Passing null to parameter #1 ($haystack) of type string is deprecated in
/home/dh_zcawna/maydayglow.com/wp-content/themes/Divi/includes/builder/module/helpers/HoverOptions.php
on line
71
Deprecated
: strpos(): Passing null to parameter #1 ($haystack) of type string is deprecated in
/home/dh_zcawna/maydayglow.com/wp-content/themes/Divi/includes/builder/module/helpers/HoverOptions.php
on line
71
Deprecated
: strpos(): Passing null to parameter #1 ($haystack) of type string is deprecated in
/home/dh_zcawna/maydayglow.com/wp-content/themes/Divi/includes/builder/module/helpers/HoverOptions.php
on line
71
Deprecated
: strpos(): Passing null to parameter #1 ($haystack) of type string is deprecated in
/home/dh_zcawna/maydayglow.com/wp-content/themes/Divi/includes/builder/module/helpers/HoverOptions.php
on line
71
Deprecated
: strpos(): Passing null to parameter #1 ($haystack) of type string is deprecated in
/home/dh_zcawna/maydayglow.com/wp-content/themes/Divi/includes/builder/module/helpers/HoverOptions.php
on line
71
Deprecated
: strpos(): Passing null to parameter #1 ($haystack) of type string is deprecated in
/home/dh_zcawna/maydayglow.com/wp-content/themes/Divi/includes/builder/module/helpers/HoverOptions.php
on line
71
Deprecated
: strpos(): Passing null to parameter #1 ($haystack) of type string is deprecated in
/home/dh_zcawna/maydayglow.com/wp-content/themes/Divi/includes/builder/module/helpers/HoverOptions.php
on line
71
Deprecated
: strpos(): Passing null to parameter #1 ($haystack) of type string is deprecated in
/home/dh_zcawna/maydayglow.com/wp-content/themes/Divi/includes/builder/module/helpers/HoverOptions.php
on line
71
Deprecated
: strpos(): Passing null to parameter #1 ($haystack) of type string is deprecated in
/home/dh_zcawna/maydayglow.com/wp-content/themes/Divi/includes/builder/module/helpers/HoverOptions.php
on line
71
Deprecated
: strpos(): Passing null to parameter #1 ($haystack) of type string is deprecated in
/home/dh_zcawna/maydayglow.com/wp-content/themes/Divi/includes/builder/module/helpers/HoverOptions.php
on line
71
Deprecated
: strpos(): Passing null to parameter #1 ($haystack) of type string is deprecated in
/home/dh_zcawna/maydayglow.com/wp-content/themes/Divi/includes/builder/module/helpers/HoverOptions.php
on line
71
Deprecated
: strpos(): Passing null to parameter #1 ($haystack) of type string is deprecated in
/home/dh_zcawna/maydayglow.com/wp-content/themes/Divi/includes/builder/module/helpers/HoverOptions.php
on line
71
Deprecated
: strpos(): Passing null to parameter #1 ($haystack) of type string is deprecated in
/home/dh_zcawna/maydayglow.com/wp-content/themes/Divi/includes/builder/module/helpers/HoverOptions.php
on line
71
Deprecated
: strpos(): Passing null to parameter #1 ($haystack) of type string is deprecated in
/home/dh_zcawna/maydayglow.com/wp-content/themes/Divi/includes/builder/module/helpers/HoverOptions.php
on line
71
Deprecated
: strpos(): Passing null to parameter #1 ($haystack) of type string is deprecated in
/home/dh_zcawna/maydayglow.com/wp-content/themes/Divi/includes/builder/module/helpers/HoverOptions.php
on line
71
Deprecated
: strpos(): Passing null to parameter #1 ($haystack) of type string is deprecated in
/home/dh_zcawna/maydayglow.com/wp-content/themes/Divi/includes/builder/module/helpers/HoverOptions.php
on line
71
Deprecated
: strpos(): Passing null to parameter #1 ($haystack) of type string is deprecated in
/home/dh_zcawna/maydayglow.com/wp-content/themes/Divi/includes/builder/module/helpers/HoverOptions.php
on line
71
Deprecated
: strpos(): Passing null to parameter #1 ($haystack) of type string is deprecated in
/home/dh_zcawna/maydayglow.com/wp-content/themes/Divi/includes/builder/module/helpers/HoverOptions.php
on line
71
Deprecated
: strpos(): Passing null to parameter #1 ($haystack) of type string is deprecated in
/home/dh_zcawna/maydayglow.com/wp-content/themes/Divi/includes/builder/module/helpers/HoverOptions.php
on line
71
Deprecated
: strpos(): Passing null to parameter #1 ($haystack) of type string is deprecated in
/home/dh_zcawna/maydayglow.com/wp-content/themes/Divi/includes/builder/module/helpers/HoverOptions.php
on line
71
Deprecated
: strpos(): Passing null to parameter #1 ($haystack) of type string is deprecated in
/home/dh_zcawna/maydayglow.com/wp-content/themes/Divi/includes/builder/module/helpers/HoverOptions.php
on line
71
Deprecated
: strpos(): Passing null to parameter #1 ($haystack) of type string is deprecated in
/home/dh_zcawna/maydayglow.com/wp-content/themes/Divi/includes/builder/module/helpers/HoverOptions.php
on line
71
Deprecated
: strpos(): Passing null to parameter #1 ($haystack) of type string is deprecated in
/home/dh_zcawna/maydayglow.com/wp-content/themes/Divi/includes/builder/module/helpers/HoverOptions.php
on line
71
Deprecated
: strpos(): Passing null to parameter #1 ($haystack) of type string is deprecated in
/home/dh_zcawna/maydayglow.com/wp-content/themes/Divi/includes/builder/module/helpers/HoverOptions.php
on line
71
Deprecated
: strpos(): Passing null to parameter #1 ($haystack) of type string is deprecated in
/home/dh_zcawna/maydayglow.com/wp-content/themes/Divi/includes/builder/module/helpers/HoverOptions.php
on line
71
Deprecated
: strpos(): Passing null to parameter #1 ($haystack) of type string is deprecated in
/home/dh_zcawna/maydayglow.com/wp-content/themes/Divi/includes/builder/module/helpers/HoverOptions.php
on line
71
Deprecated
: strpos(): Passing null to parameter #1 ($haystack) of type string is deprecated in
/home/dh_zcawna/maydayglow.com/wp-content/themes/Divi/includes/builder/module/helpers/HoverOptions.php
on line
71
Deprecated
: strpos(): Passing null to parameter #1 ($haystack) of type string is deprecated in
/home/dh_zcawna/maydayglow.com/wp-content/themes/Divi/includes/builder/module/helpers/HoverOptions.php
on line
71
Deprecated
: strpos(): Passing null to parameter #1 ($haystack) of type string is deprecated in
/home/dh_zcawna/maydayglow.com/wp-content/themes/Divi/includes/builder/module/helpers/HoverOptions.php
on line
71
Deprecated
: strpos(): Passing null to parameter #1 ($haystack) of type string is deprecated in
/home/dh_zcawna/maydayglow.com/wp-content/themes/Divi/includes/builder/module/helpers/HoverOptions.php
on line
71
Deprecated
: strpos(): Passing null to parameter #1 ($haystack) of type string is deprecated in
/home/dh_zcawna/maydayglow.com/wp-content/themes/Divi/includes/builder/module/helpers/HoverOptions.php
on line
71
Deprecated
: strpos(): Passing null to parameter #1 ($haystack) of type string is deprecated in
/home/dh_zcawna/maydayglow.com/wp-content/themes/Divi/includes/builder/module/helpers/HoverOptions.php
on line
71
Deprecated
: strpos(): Passing null to parameter #1 ($haystack) of type string is deprecated in
/home/dh_zcawna/maydayglow.com/wp-content/themes/Divi/includes/builder/module/helpers/HoverOptions.php
on line
71
Deprecated
: strpos(): Passing null to parameter #1 ($haystack) of type string is deprecated in
/home/dh_zcawna/maydayglow.com/wp-content/themes/Divi/includes/builder/module/helpers/HoverOptions.php
on line
71
Deprecated
: strpos(): Passing null to parameter #1 ($haystack) of type string is deprecated in
/home/dh_zcawna/maydayglow.com/wp-content/themes/Divi/includes/builder/module/helpers/HoverOptions.php
on line
71
Deprecated
: strpos(): Passing null to parameter #1 ($haystack) of type string is deprecated in
/home/dh_zcawna/maydayglow.com/wp-content/themes/Divi/includes/builder/module/helpers/HoverOptions.php
on line
71
Deprecated
: strpos(): Passing null to parameter #1 ($haystack) of type string is deprecated in
/home/dh_zcawna/maydayglow.com/wp-content/themes/Divi/includes/builder/module/helpers/HoverOptions.php
on line
71
Deprecated
: strpos(): Passing null to parameter #1 ($haystack) of type string is deprecated in
/home/dh_zcawna/maydayglow.com/wp-content/themes/Divi/includes/builder/module/helpers/HoverOptions.php
on line
71
Deprecated
: strpos(): Passing null to parameter #1 ($haystack) of type string is deprecated in
/home/dh_zcawna/maydayglow.com/wp-content/themes/Divi/includes/builder/module/helpers/HoverOptions.php
on line
71
Deprecated
: strpos(): Passing null to parameter #1 ($haystack) of type string is deprecated in
/home/dh_zcawna/maydayglow.com/wp-content/themes/Divi/includes/builder/module/helpers/HoverOptions.php
on line
71
Deprecated
: strpos(): Passing null to parameter #1 ($haystack) of type string is deprecated in
/home/dh_zcawna/maydayglow.com/wp-content/themes/Divi/includes/builder/module/helpers/HoverOptions.php
on line
71
Deprecated
: strpos(): Passing null to parameter #1 ($haystack) of type string is deprecated in
/home/dh_zcawna/maydayglow.com/wp-content/themes/Divi/includes/builder/module/helpers/HoverOptions.php
on line
71
Deprecated
: strpos(): Passing null to parameter #1 ($haystack) of type string is deprecated in
/home/dh_zcawna/maydayglow.com/wp-content/themes/Divi/includes/builder/module/helpers/HoverOptions.php
on line
71
Deprecated
: strpos(): Passing null to parameter #1 ($haystack) of type string is deprecated in
/home/dh_zcawna/maydayglow.com/wp-content/themes/Divi/includes/builder/module/helpers/HoverOptions.php
on line
71
Deprecated
: strpos(): Passing null to parameter #1 ($haystack) of type string is deprecated in
/home/dh_zcawna/maydayglow.com/wp-content/themes/Divi/includes/builder/module/helpers/HoverOptions.php
on line
71
Deprecated
: strpos(): Passing null to parameter #1 ($haystack) of type string is deprecated in
/home/dh_zcawna/maydayglow.com/wp-content/themes/Divi/includes/builder/module/helpers/HoverOptions.php
on line
71
Deprecated
: strpos(): Passing null to parameter #1 ($haystack) of type string is deprecated in
/home/dh_zcawna/maydayglow.com/wp-content/themes/Divi/includes/builder/module/helpers/HoverOptions.php
on line
71
Deprecated
: strpos(): Passing null to parameter #1 ($haystack) of type string is deprecated in
/home/dh_zcawna/maydayglow.com/wp-content/themes/Divi/includes/builder/module/helpers/HoverOptions.php
on line
71
Deprecated
: strpos(): Passing null to parameter #1 ($haystack) of type string is deprecated in
/home/dh_zcawna/maydayglow.com/wp-content/themes/Divi/includes/builder/module/helpers/HoverOptions.php
on line
71
Deprecated
: strpos(): Passing null to parameter #1 ($haystack) of type string is deprecated in
/home/dh_zcawna/maydayglow.com/wp-content/themes/Divi/includes/builder/module/helpers/HoverOptions.php
on line
71
Deprecated
: strpos(): Passing null to parameter #1 ($haystack) of type string is deprecated in
/home/dh_zcawna/maydayglow.com/wp-content/themes/Divi/includes/builder/module/helpers/HoverOptions.php
on line
71
Deprecated
: strpos(): Passing null to parameter #1 ($haystack) of type string is deprecated in
/home/dh_zcawna/maydayglow.com/wp-content/themes/Divi/includes/builder/module/helpers/HoverOptions.php
on line
71
Deprecated
: strpos(): Passing null to parameter #1 ($haystack) of type string is deprecated in
/home/dh_zcawna/maydayglow.com/wp-content/themes/Divi/includes/builder/module/helpers/HoverOptions.php
on line
71
Deprecated
: strpos(): Passing null to parameter #1 ($haystack) of type string is deprecated in
/home/dh_zcawna/maydayglow.com/wp-content/themes/Divi/includes/builder/module/helpers/HoverOptions.php
on line
71
Deprecated
: strpos(): Passing null to parameter #1 ($haystack) of type string is deprecated in
/home/dh_zcawna/maydayglow.com/wp-content/themes/Divi/includes/builder/module/helpers/HoverOptions.php
on line
71
Deprecated
: strpos(): Passing null to parameter #1 ($haystack) of type string is deprecated in
/home/dh_zcawna/maydayglow.com/wp-content/themes/Divi/includes/builder/module/helpers/HoverOptions.php
on line
71
Deprecated
: strpos(): Passing null to parameter #1 ($haystack) of type string is deprecated in
/home/dh_zcawna/maydayglow.com/wp-content/themes/Divi/includes/builder/module/helpers/HoverOptions.php
on line
71
Deprecated
: strpos(): Passing null to parameter #1 ($haystack) of type string is deprecated in
/home/dh_zcawna/maydayglow.com/wp-content/themes/Divi/includes/builder/module/helpers/HoverOptions.php
on line
71
Deprecated
: strpos(): Passing null to parameter #1 ($haystack) of type string is deprecated in
/home/dh_zcawna/maydayglow.com/wp-content/themes/Divi/includes/builder/module/helpers/HoverOptions.php
on line
71
Deprecated
: strpos(): Passing null to parameter #1 ($haystack) of type string is deprecated in
/home/dh_zcawna/maydayglow.com/wp-content/themes/Divi/includes/builder/module/helpers/HoverOptions.php
on line
71
Deprecated
: rtrim(): Passing null to parameter #1 ($string) of type string is deprecated in
/home/dh_zcawna/maydayglow.com/wp-content/themes/Divi/includes/builder/class-et-builder-element.php
on line
15982
Deprecated
: strpos(): Passing null to parameter #1 ($haystack) of type string is deprecated in
/home/dh_zcawna/maydayglow.com/wp-content/themes/Divi/includes/builder/module/helpers/HoverOptions.php
on line
71
Deprecated
: strpos(): Passing null to parameter #1 ($haystack) of type string is deprecated in
/home/dh_zcawna/maydayglow.com/wp-content/themes/Divi/includes/builder/module/helpers/HoverOptions.php
on line
71
Deprecated
: strpos(): Passing null to parameter #1 ($haystack) of type string is deprecated in
/home/dh_zcawna/maydayglow.com/wp-content/themes/Divi/includes/builder/module/helpers/HoverOptions.php
on line
71
Deprecated
: strpos(): Passing null to parameter #1 ($haystack) of type string is deprecated in
/home/dh_zcawna/maydayglow.com/wp-content/themes/Divi/includes/builder/module/helpers/HoverOptions.php
on line
71
Deprecated
: strpos(): Passing null to parameter #1 ($haystack) of type string is deprecated in
/home/dh_zcawna/maydayglow.com/wp-content/themes/Divi/includes/builder/module/helpers/HoverOptions.php
on line
71
Deprecated
: strpos(): Passing null to parameter #1 ($haystack) of type string is deprecated in
/home/dh_zcawna/maydayglow.com/wp-content/themes/Divi/includes/builder/module/helpers/HoverOptions.php
on line
71
Deprecated
: strpos(): Passing null to parameter #1 ($haystack) of type string is deprecated in
/home/dh_zcawna/maydayglow.com/wp-content/themes/Divi/includes/builder/module/helpers/HoverOptions.php
on line
71
Deprecated
: strpos(): Passing null to parameter #1 ($haystack) of type string is deprecated in
/home/dh_zcawna/maydayglow.com/wp-content/themes/Divi/includes/builder/module/helpers/HoverOptions.php
on line
71
Deprecated
: strpos(): Passing null to parameter #1 ($haystack) of type string is deprecated in
/home/dh_zcawna/maydayglow.com/wp-content/themes/Divi/includes/builder/module/helpers/HoverOptions.php
on line
71
Deprecated
: strpos(): Passing null to parameter #1 ($haystack) of type string is deprecated in
/home/dh_zcawna/maydayglow.com/wp-content/themes/Divi/includes/builder/module/helpers/HoverOptions.php
on line
71
Deprecated
: strpos(): Passing null to parameter #1 ($haystack) of type string is deprecated in
/home/dh_zcawna/maydayglow.com/wp-content/themes/Divi/includes/builder/module/helpers/HoverOptions.php
on line
71
Deprecated
: strpos(): Passing null to parameter #1 ($haystack) of type string is deprecated in
/home/dh_zcawna/maydayglow.com/wp-content/themes/Divi/includes/builder/module/helpers/HoverOptions.php
on line
71
Deprecated
: strpos(): Passing null to parameter #1 ($haystack) of type string is deprecated in
/home/dh_zcawna/maydayglow.com/wp-content/themes/Divi/includes/builder/module/helpers/HoverOptions.php
on line
71
Deprecated
: strpos(): Passing null to parameter #1 ($haystack) of type string is deprecated in
/home/dh_zcawna/maydayglow.com/wp-content/themes/Divi/includes/builder/module/helpers/HoverOptions.php
on line
71
Deprecated
: strpos(): Passing null to parameter #1 ($haystack) of type string is deprecated in
/home/dh_zcawna/maydayglow.com/wp-content/themes/Divi/includes/builder/module/helpers/HoverOptions.php
on line
71
Deprecated
: strpos(): Passing null to parameter #1 ($haystack) of type string is deprecated in
/home/dh_zcawna/maydayglow.com/wp-content/themes/Divi/includes/builder/module/helpers/HoverOptions.php
on line
71
Deprecated
: strpos(): Passing null to parameter #1 ($haystack) of type string is deprecated in
/home/dh_zcawna/maydayglow.com/wp-content/themes/Divi/includes/builder/module/helpers/HoverOptions.php
on line
71
Deprecated
: strpos(): Passing null to parameter #1 ($haystack) of type string is deprecated in
/home/dh_zcawna/maydayglow.com/wp-content/themes/Divi/includes/builder/module/helpers/HoverOptions.php
on line
71
Deprecated
: strpos(): Passing null to parameter #1 ($haystack) of type string is deprecated in
/home/dh_zcawna/maydayglow.com/wp-content/themes/Divi/includes/builder/module/helpers/HoverOptions.php
on line
71
Deprecated
: strpos(): Passing null to parameter #1 ($haystack) of type string is deprecated in
/home/dh_zcawna/maydayglow.com/wp-content/themes/Divi/includes/builder/module/helpers/HoverOptions.php
on line
71
Deprecated
: strpos(): Passing null to parameter #1 ($haystack) of type string is deprecated in
/home/dh_zcawna/maydayglow.com/wp-content/themes/Divi/includes/builder/module/helpers/HoverOptions.php
on line
71
Deprecated
: strpos(): Passing null to parameter #1 ($haystack) of type string is deprecated in
/home/dh_zcawna/maydayglow.com/wp-content/themes/Divi/includes/builder/module/helpers/HoverOptions.php
on line
71
Deprecated
: strpos(): Passing null to parameter #1 ($haystack) of type string is deprecated in
/home/dh_zcawna/maydayglow.com/wp-content/themes/Divi/includes/builder/module/helpers/HoverOptions.php
on line
71
Deprecated
: strpos(): Passing null to parameter #1 ($haystack) of type string is deprecated in
/home/dh_zcawna/maydayglow.com/wp-content/themes/Divi/includes/builder/module/helpers/HoverOptions.php
on line
71
Deprecated
: strpos(): Passing null to parameter #1 ($haystack) of type string is deprecated in
/home/dh_zcawna/maydayglow.com/wp-content/themes/Divi/includes/builder/module/helpers/HoverOptions.php
on line
71
Deprecated
: strpos(): Passing null to parameter #1 ($haystack) of type string is deprecated in
/home/dh_zcawna/maydayglow.com/wp-content/themes/Divi/includes/builder/module/helpers/HoverOptions.php
on line
71
Deprecated
: strpos(): Passing null to parameter #1 ($haystack) of type string is deprecated in
/home/dh_zcawna/maydayglow.com/wp-content/themes/Divi/includes/builder/module/helpers/HoverOptions.php
on line
71
Deprecated
: strpos(): Passing null to parameter #1 ($haystack) of type string is deprecated in
/home/dh_zcawna/maydayglow.com/wp-content/themes/Divi/includes/builder/module/helpers/HoverOptions.php
on line
71
Deprecated
: strpos(): Passing null to parameter #1 ($haystack) of type string is deprecated in
/home/dh_zcawna/maydayglow.com/wp-content/themes/Divi/includes/builder/module/helpers/HoverOptions.php
on line
71
Deprecated
: strpos(): Passing null to parameter #1 ($haystack) of type string is deprecated in
/home/dh_zcawna/maydayglow.com/wp-content/themes/Divi/includes/builder/module/helpers/HoverOptions.php
on line
71
Deprecated
: strpos(): Passing null to parameter #1 ($haystack) of type string is deprecated in
/home/dh_zcawna/maydayglow.com/wp-content/themes/Divi/includes/builder/module/helpers/HoverOptions.php
on line
71
Deprecated
: strpos(): Passing null to parameter #1 ($haystack) of type string is deprecated in
/home/dh_zcawna/maydayglow.com/wp-content/themes/Divi/includes/builder/module/helpers/HoverOptions.php
on line
71
Deprecated
: strpos(): Passing null to parameter #1 ($haystack) of type string is deprecated in
/home/dh_zcawna/maydayglow.com/wp-content/themes/Divi/includes/builder/module/helpers/HoverOptions.php
on line
71
Deprecated
: strpos(): Passing null to parameter #1 ($haystack) of type string is deprecated in
/home/dh_zcawna/maydayglow.com/wp-content/themes/Divi/includes/builder/module/helpers/HoverOptions.php
on line
71
Deprecated
: strpos(): Passing null to parameter #1 ($haystack) of type string is deprecated in
/home/dh_zcawna/maydayglow.com/wp-content/themes/Divi/includes/builder/module/helpers/HoverOptions.php
on line
71
Deprecated
: strpos(): Passing null to parameter #1 ($haystack) of type string is deprecated in
/home/dh_zcawna/maydayglow.com/wp-content/themes/Divi/includes/builder/module/helpers/HoverOptions.php
on line
71
Deprecated
: strpos(): Passing null to parameter #1 ($haystack) of type string is deprecated in
/home/dh_zcawna/maydayglow.com/wp-content/themes/Divi/includes/builder/module/helpers/HoverOptions.php
on line
71
Deprecated
: strpos(): Passing null to parameter #1 ($haystack) of type string is deprecated in
/home/dh_zcawna/maydayglow.com/wp-content/themes/Divi/includes/builder/module/helpers/HoverOptions.php
on line
71
Deprecated
: strpos(): Passing null to parameter #1 ($haystack) of type string is deprecated in
/home/dh_zcawna/maydayglow.com/wp-content/themes/Divi/includes/builder/module/helpers/HoverOptions.php
on line
71
Deprecated
: strpos(): Passing null to parameter #1 ($haystack) of type string is deprecated in
/home/dh_zcawna/maydayglow.com/wp-content/themes/Divi/includes/builder/module/helpers/HoverOptions.php
on line
71
Deprecated
: strpos(): Passing null to parameter #1 ($haystack) of type string is deprecated in
/home/dh_zcawna/maydayglow.com/wp-content/themes/Divi/includes/builder/module/helpers/HoverOptions.php
on line
71
Deprecated
: strpos(): Passing null to parameter #1 ($haystack) of type string is deprecated in
/home/dh_zcawna/maydayglow.com/wp-content/themes/Divi/includes/builder/module/helpers/HoverOptions.php
on line
71
Deprecated
: strpos(): Passing null to parameter #1 ($haystack) of type string is deprecated in
/home/dh_zcawna/maydayglow.com/wp-content/themes/Divi/includes/builder/module/helpers/HoverOptions.php
on line
71
Deprecated
: strpos(): Passing null to parameter #1 ($haystack) of type string is deprecated in
/home/dh_zcawna/maydayglow.com/wp-content/themes/Divi/includes/builder/module/helpers/HoverOptions.php
on line
71
Deprecated
: strpos(): Passing null to parameter #1 ($haystack) of type string is deprecated in
/home/dh_zcawna/maydayglow.com/wp-content/themes/Divi/includes/builder/module/helpers/HoverOptions.php
on line
71
Deprecated
: strpos(): Passing null to parameter #1 ($haystack) of type string is deprecated in
/home/dh_zcawna/maydayglow.com/wp-content/themes/Divi/includes/builder/module/helpers/HoverOptions.php
on line
71
Deprecated
: strpos(): Passing null to parameter #1 ($haystack) of type string is deprecated in
/home/dh_zcawna/maydayglow.com/wp-content/themes/Divi/includes/builder/module/helpers/HoverOptions.php
on line
71
Deprecated
: strpos(): Passing null to parameter #1 ($haystack) of type string is deprecated in
/home/dh_zcawna/maydayglow.com/wp-content/themes/Divi/includes/builder/module/helpers/HoverOptions.php
on line
71
Deprecated
: strpos(): Passing null to parameter #1 ($haystack) of type string is deprecated in
/home/dh_zcawna/maydayglow.com/wp-content/themes/Divi/includes/builder/module/helpers/HoverOptions.php
on line
71
Deprecated
: strpos(): Passing null to parameter #1 ($haystack) of type string is deprecated in
/home/dh_zcawna/maydayglow.com/wp-content/themes/Divi/includes/builder/module/helpers/HoverOptions.php
on line
71
Deprecated
: strpos(): Passing null to parameter #1 ($haystack) of type string is deprecated in
/home/dh_zcawna/maydayglow.com/wp-content/themes/Divi/includes/builder/module/helpers/HoverOptions.php
on line
71
Deprecated
: strpos(): Passing null to parameter #1 ($haystack) of type string is deprecated in
/home/dh_zcawna/maydayglow.com/wp-content/themes/Divi/includes/builder/module/helpers/HoverOptions.php
on line
71
Deprecated
: strpos(): Passing null to parameter #1 ($haystack) of type string is deprecated in
/home/dh_zcawna/maydayglow.com/wp-content/themes/Divi/includes/builder/module/helpers/HoverOptions.php
on line
71
Deprecated
: strpos(): Passing null to parameter #1 ($haystack) of type string is deprecated in
/home/dh_zcawna/maydayglow.com/wp-content/themes/Divi/includes/builder/module/helpers/HoverOptions.php
on line
71
Deprecated
: strpos(): Passing null to parameter #1 ($haystack) of type string is deprecated in
/home/dh_zcawna/maydayglow.com/wp-content/themes/Divi/includes/builder/module/helpers/HoverOptions.php
on line
71
Deprecated
: strpos(): Passing null to parameter #1 ($haystack) of type string is deprecated in
/home/dh_zcawna/maydayglow.com/wp-content/themes/Divi/includes/builder/module/helpers/HoverOptions.php
on line
71
Deprecated
: strpos(): Passing null to parameter #1 ($haystack) of type string is deprecated in
/home/dh_zcawna/maydayglow.com/wp-content/themes/Divi/includes/builder/module/helpers/HoverOptions.php
on line
71
Deprecated
: strpos(): Passing null to parameter #1 ($haystack) of type string is deprecated in
/home/dh_zcawna/maydayglow.com/wp-content/themes/Divi/includes/builder/module/helpers/HoverOptions.php
on line
71
Deprecated
: strpos(): Passing null to parameter #1 ($haystack) of type string is deprecated in
/home/dh_zcawna/maydayglow.com/wp-content/themes/Divi/includes/builder/module/helpers/HoverOptions.php
on line
71
Deprecated
: strpos(): Passing null to parameter #1 ($haystack) of type string is deprecated in
/home/dh_zcawna/maydayglow.com/wp-content/themes/Divi/includes/builder/module/helpers/HoverOptions.php
on line
71
Deprecated
: strpos(): Passing null to parameter #1 ($haystack) of type string is deprecated in
/home/dh_zcawna/maydayglow.com/wp-content/themes/Divi/includes/builder/module/helpers/HoverOptions.php
on line
71
Deprecated
: strpos(): Passing null to parameter #1 ($haystack) of type string is deprecated in
/home/dh_zcawna/maydayglow.com/wp-content/themes/Divi/includes/builder/module/helpers/HoverOptions.php
on line
71
Deprecated
: strpos(): Passing null to parameter #1 ($haystack) of type string is deprecated in
/home/dh_zcawna/maydayglow.com/wp-content/themes/Divi/includes/builder/module/helpers/HoverOptions.php
on line
71
Deprecated
: strpos(): Passing null to parameter #1 ($haystack) of type string is deprecated in
/home/dh_zcawna/maydayglow.com/wp-content/themes/Divi/includes/builder/module/helpers/HoverOptions.php
on line
71
Deprecated
: strpos(): Passing null to parameter #1 ($haystack) of type string is deprecated in
/home/dh_zcawna/maydayglow.com/wp-content/themes/Divi/includes/builder/module/helpers/HoverOptions.php
on line
71
Deprecated
: strpos(): Passing null to parameter #1 ($haystack) of type string is deprecated in
/home/dh_zcawna/maydayglow.com/wp-content/themes/Divi/includes/builder/module/helpers/HoverOptions.php
on line
71
Deprecated
: strpos(): Passing null to parameter #1 ($haystack) of type string is deprecated in
/home/dh_zcawna/maydayglow.com/wp-content/themes/Divi/includes/builder/module/helpers/HoverOptions.php
on line
71
Deprecated
: strpos(): Passing null to parameter #1 ($haystack) of type string is deprecated in
/home/dh_zcawna/maydayglow.com/wp-content/themes/Divi/includes/builder/module/helpers/HoverOptions.php
on line
71
Deprecated
: strpos(): Passing null to parameter #1 ($haystack) of type string is deprecated in
/home/dh_zcawna/maydayglow.com/wp-content/themes/Divi/includes/builder/module/helpers/HoverOptions.php
on line
71
Deprecated
: strpos(): Passing null to parameter #1 ($haystack) of type string is deprecated in
/home/dh_zcawna/maydayglow.com/wp-content/themes/Divi/includes/builder/module/helpers/HoverOptions.php
on line
71
Deprecated
: strpos(): Passing null to parameter #1 ($haystack) of type string is deprecated in
/home/dh_zcawna/maydayglow.com/wp-content/themes/Divi/includes/builder/module/helpers/HoverOptions.php
on line
71
Deprecated
: strpos(): Passing null to parameter #1 ($haystack) of type string is deprecated in
/home/dh_zcawna/maydayglow.com/wp-content/themes/Divi/includes/builder/module/helpers/HoverOptions.php
on line
71
Deprecated
: strpos(): Passing null to parameter #1 ($haystack) of type string is deprecated in
/home/dh_zcawna/maydayglow.com/wp-content/themes/Divi/includes/builder/module/helpers/HoverOptions.php
on line
71
Deprecated
: strpos(): Passing null to parameter #1 ($haystack) of type string is deprecated in
/home/dh_zcawna/maydayglow.com/wp-content/themes/Divi/includes/builder/module/helpers/HoverOptions.php
on line
71
Deprecated
: strpos(): Passing null to parameter #1 ($haystack) of type string is deprecated in
/home/dh_zcawna/maydayglow.com/wp-content/themes/Divi/includes/builder/module/helpers/HoverOptions.php
on line
71
Deprecated
: strpos(): Passing null to parameter #1 ($haystack) of type string is deprecated in
/home/dh_zcawna/maydayglow.com/wp-content/themes/Divi/includes/builder/module/helpers/HoverOptions.php
on line
71
Deprecated
: strpos(): Passing null to parameter #1 ($haystack) of type string is deprecated in
/home/dh_zcawna/maydayglow.com/wp-content/themes/Divi/includes/builder/module/helpers/HoverOptions.php
on line
71
Deprecated
: strpos(): Passing null to parameter #1 ($haystack) of type string is deprecated in
/home/dh_zcawna/maydayglow.com/wp-content/themes/Divi/includes/builder/module/helpers/HoverOptions.php
on line
71
Deprecated
: strpos(): Passing null to parameter #1 ($haystack) of type string is deprecated in
/home/dh_zcawna/maydayglow.com/wp-content/themes/Divi/includes/builder/module/helpers/HoverOptions.php
on line
71
Deprecated
: strpos(): Passing null to parameter #1 ($haystack) of type string is deprecated in
/home/dh_zcawna/maydayglow.com/wp-content/themes/Divi/includes/builder/module/helpers/HoverOptions.php
on line
71
Deprecated
: strpos(): Passing null to parameter #1 ($haystack) of type string is deprecated in
/home/dh_zcawna/maydayglow.com/wp-content/themes/Divi/includes/builder/module/helpers/HoverOptions.php
on line
71
Deprecated
: strpos(): Passing null to parameter #1 ($haystack) of type string is deprecated in
/home/dh_zcawna/maydayglow.com/wp-content/themes/Divi/includes/builder/module/helpers/HoverOptions.php
on line
71
Deprecated
: strpos(): Passing null to parameter #1 ($haystack) of type string is deprecated in
/home/dh_zcawna/maydayglow.com/wp-content/themes/Divi/includes/builder/module/helpers/HoverOptions.php
on line
71
Deprecated
: strpos(): Passing null to parameter #1 ($haystack) of type string is deprecated in
/home/dh_zcawna/maydayglow.com/wp-content/themes/Divi/includes/builder/module/helpers/HoverOptions.php
on line
71
Deprecated
: strpos(): Passing null to parameter #1 ($haystack) of type string is deprecated in
/home/dh_zcawna/maydayglow.com/wp-content/themes/Divi/includes/builder/module/helpers/HoverOptions.php
on line
71
Deprecated
: strpos(): Passing null to parameter #1 ($haystack) of type string is deprecated in
/home/dh_zcawna/maydayglow.com/wp-content/themes/Divi/includes/builder/module/helpers/HoverOptions.php
on line
71
Deprecated
: strpos(): Passing null to parameter #1 ($haystack) of type string is deprecated in
/home/dh_zcawna/maydayglow.com/wp-content/themes/Divi/includes/builder/module/helpers/HoverOptions.php
on line
71
Deprecated
: strpos(): Passing null to parameter #1 ($haystack) of type string is deprecated in
/home/dh_zcawna/maydayglow.com/wp-content/themes/Divi/includes/builder/module/helpers/HoverOptions.php
on line
71
Deprecated
: strpos(): Passing null to parameter #1 ($haystack) of type string is deprecated in
/home/dh_zcawna/maydayglow.com/wp-content/themes/Divi/includes/builder/module/helpers/HoverOptions.php
on line
71
Deprecated
: strpos(): Passing null to parameter #1 ($haystack) of type string is deprecated in
/home/dh_zcawna/maydayglow.com/wp-content/themes/Divi/includes/builder/module/helpers/HoverOptions.php
on line
71
Deprecated
: strpos(): Passing null to parameter #1 ($haystack) of type string is deprecated in
/home/dh_zcawna/maydayglow.com/wp-content/themes/Divi/includes/builder/module/helpers/HoverOptions.php
on line
71
Deprecated
: strpos(): Passing null to parameter #1 ($haystack) of type string is deprecated in
/home/dh_zcawna/maydayglow.com/wp-content/themes/Divi/includes/builder/module/helpers/HoverOptions.php
on line
71
Deprecated
: rtrim(): Passing null to parameter #1 ($string) of type string is deprecated in
/home/dh_zcawna/maydayglow.com/wp-content/themes/Divi/includes/builder/class-et-builder-element.php
on line
15982
Deprecated
: strpos(): Passing null to parameter #1 ($haystack) of type string is deprecated in
/home/dh_zcawna/maydayglow.com/wp-content/themes/Divi/includes/builder/module/helpers/HoverOptions.php
on line
71
Deprecated
: strpos(): Passing null to parameter #1 ($haystack) of type string is deprecated in
/home/dh_zcawna/maydayglow.com/wp-content/themes/Divi/includes/builder/module/helpers/HoverOptions.php
on line
71
Deprecated
: strpos(): Passing null to parameter #1 ($haystack) of type string is deprecated in
/home/dh_zcawna/maydayglow.com/wp-content/themes/Divi/includes/builder/module/helpers/HoverOptions.php
on line
71
Deprecated
: strpos(): Passing null to parameter #1 ($haystack) of type string is deprecated in
/home/dh_zcawna/maydayglow.com/wp-content/themes/Divi/includes/builder/module/helpers/HoverOptions.php
on line
71
Deprecated
: strpos(): Passing null to parameter #1 ($haystack) of type string is deprecated in
/home/dh_zcawna/maydayglow.com/wp-content/themes/Divi/includes/builder/module/helpers/HoverOptions.php
on line
71
Deprecated
: strpos(): Passing null to parameter #1 ($haystack) of type string is deprecated in
/home/dh_zcawna/maydayglow.com/wp-content/themes/Divi/includes/builder/module/helpers/HoverOptions.php
on line
71
Deprecated
: strpos(): Passing null to parameter #1 ($haystack) of type string is deprecated in
/home/dh_zcawna/maydayglow.com/wp-content/themes/Divi/includes/builder/module/helpers/HoverOptions.php
on line
71
Deprecated
: strpos(): Passing null to parameter #1 ($haystack) of type string is deprecated in
/home/dh_zcawna/maydayglow.com/wp-content/themes/Divi/includes/builder/module/helpers/HoverOptions.php
on line
71
Deprecated
: strpos(): Passing null to parameter #1 ($haystack) of type string is deprecated in
/home/dh_zcawna/maydayglow.com/wp-content/themes/Divi/includes/builder/module/helpers/HoverOptions.php
on line
71
Deprecated
: strpos(): Passing null to parameter #1 ($haystack) of type string is deprecated in
/home/dh_zcawna/maydayglow.com/wp-content/themes/Divi/includes/builder/module/helpers/HoverOptions.php
on line
71
Deprecated
: strpos(): Passing null to parameter #1 ($haystack) of type string is deprecated in
/home/dh_zcawna/maydayglow.com/wp-content/themes/Divi/includes/builder/module/helpers/HoverOptions.php
on line
71
Deprecated
: strpos(): Passing null to parameter #1 ($haystack) of type string is deprecated in
/home/dh_zcawna/maydayglow.com/wp-content/themes/Divi/includes/builder/module/helpers/HoverOptions.php
on line
71
Deprecated
: strpos(): Passing null to parameter #1 ($haystack) of type string is deprecated in
/home/dh_zcawna/maydayglow.com/wp-content/themes/Divi/includes/builder/module/helpers/HoverOptions.php
on line
71
Deprecated
: strpos(): Passing null to parameter #1 ($haystack) of type string is deprecated in
/home/dh_zcawna/maydayglow.com/wp-content/themes/Divi/includes/builder/module/helpers/HoverOptions.php
on line
71
Deprecated
: strpos(): Passing null to parameter #1 ($haystack) of type string is deprecated in
/home/dh_zcawna/maydayglow.com/wp-content/themes/Divi/includes/builder/module/helpers/HoverOptions.php
on line
71
Deprecated
: strpos(): Passing null to parameter #1 ($haystack) of type string is deprecated in
/home/dh_zcawna/maydayglow.com/wp-content/themes/Divi/includes/builder/module/helpers/HoverOptions.php
on line
71
Deprecated
: strpos(): Passing null to parameter #1 ($haystack) of type string is deprecated in
/home/dh_zcawna/maydayglow.com/wp-content/themes/Divi/includes/builder/module/helpers/HoverOptions.php
on line
71
Deprecated
: strpos(): Passing null to parameter #1 ($haystack) of type string is deprecated in
/home/dh_zcawna/maydayglow.com/wp-content/themes/Divi/includes/builder/module/helpers/HoverOptions.php
on line
71
Deprecated
: strpos(): Passing null to parameter #1 ($haystack) of type string is deprecated in
/home/dh_zcawna/maydayglow.com/wp-content/themes/Divi/includes/builder/module/helpers/HoverOptions.php
on line
71
Deprecated
: strpos(): Passing null to parameter #1 ($haystack) of type string is deprecated in
/home/dh_zcawna/maydayglow.com/wp-content/themes/Divi/includes/builder/module/helpers/HoverOptions.php
on line
71
Deprecated
: strpos(): Passing null to parameter #1 ($haystack) of type string is deprecated in
/home/dh_zcawna/maydayglow.com/wp-content/themes/Divi/includes/builder/module/helpers/HoverOptions.php
on line
71
Deprecated
: strpos(): Passing null to parameter #1 ($haystack) of type string is deprecated in
/home/dh_zcawna/maydayglow.com/wp-content/themes/Divi/includes/builder/module/helpers/HoverOptions.php
on line
71
Deprecated
: strpos(): Passing null to parameter #1 ($haystack) of type string is deprecated in
/home/dh_zcawna/maydayglow.com/wp-content/themes/Divi/includes/builder/module/helpers/HoverOptions.php
on line
71
Deprecated
: strpos(): Passing null to parameter #1 ($haystack) of type string is deprecated in
/home/dh_zcawna/maydayglow.com/wp-content/themes/Divi/includes/builder/module/helpers/HoverOptions.php
on line
71
Deprecated
: strpos(): Passing null to parameter #1 ($haystack) of type string is deprecated in
/home/dh_zcawna/maydayglow.com/wp-content/themes/Divi/includes/builder/module/helpers/HoverOptions.php
on line
71
Deprecated
: strpos(): Passing null to parameter #1 ($haystack) of type string is deprecated in
/home/dh_zcawna/maydayglow.com/wp-content/themes/Divi/includes/builder/module/helpers/HoverOptions.php
on line
71
Deprecated
: strpos(): Passing null to parameter #1 ($haystack) of type string is deprecated in
/home/dh_zcawna/maydayglow.com/wp-content/themes/Divi/includes/builder/module/helpers/HoverOptions.php
on line
71
Deprecated
: strpos(): Passing null to parameter #1 ($haystack) of type string is deprecated in
/home/dh_zcawna/maydayglow.com/wp-content/themes/Divi/includes/builder/module/helpers/HoverOptions.php
on line
71
Deprecated
: strpos(): Passing null to parameter #1 ($haystack) of type string is deprecated in
/home/dh_zcawna/maydayglow.com/wp-content/themes/Divi/includes/builder/module/helpers/HoverOptions.php
on line
71
Deprecated
: strpos(): Passing null to parameter #1 ($haystack) of type string is deprecated in
/home/dh_zcawna/maydayglow.com/wp-content/themes/Divi/includes/builder/module/helpers/HoverOptions.php
on line
71
Deprecated
: strpos(): Passing null to parameter #1 ($haystack) of type string is deprecated in
/home/dh_zcawna/maydayglow.com/wp-content/themes/Divi/includes/builder/module/helpers/HoverOptions.php
on line
71
Deprecated
: strpos(): Passing null to parameter #1 ($haystack) of type string is deprecated in
/home/dh_zcawna/maydayglow.com/wp-content/themes/Divi/includes/builder/module/helpers/HoverOptions.php
on line
71
Deprecated
: strpos(): Passing null to parameter #1 ($haystack) of type string is deprecated in
/home/dh_zcawna/maydayglow.com/wp-content/themes/Divi/includes/builder/module/helpers/HoverOptions.php
on line
71
Deprecated
: strpos(): Passing null to parameter #1 ($haystack) of type string is deprecated in
/home/dh_zcawna/maydayglow.com/wp-content/themes/Divi/includes/builder/module/helpers/HoverOptions.php
on line
71
Deprecated
: strpos(): Passing null to parameter #1 ($haystack) of type string is deprecated in
/home/dh_zcawna/maydayglow.com/wp-content/themes/Divi/includes/builder/module/helpers/HoverOptions.php
on line
71
Deprecated
: strpos(): Passing null to parameter #1 ($haystack) of type string is deprecated in
/home/dh_zcawna/maydayglow.com/wp-content/themes/Divi/includes/builder/module/helpers/HoverOptions.php
on line
71
Deprecated
: strpos(): Passing null to parameter #1 ($haystack) of type string is deprecated in
/home/dh_zcawna/maydayglow.com/wp-content/themes/Divi/includes/builder/module/helpers/HoverOptions.php
on line
71
Deprecated
: strpos(): Passing null to parameter #1 ($haystack) of type string is deprecated in
/home/dh_zcawna/maydayglow.com/wp-content/themes/Divi/includes/builder/module/helpers/HoverOptions.php
on line
71
Deprecated
: strpos(): Passing null to parameter #1 ($haystack) of type string is deprecated in
/home/dh_zcawna/maydayglow.com/wp-content/themes/Divi/includes/builder/module/helpers/HoverOptions.php
on line
71
Deprecated
: strpos(): Passing null to parameter #1 ($haystack) of type string is deprecated in
/home/dh_zcawna/maydayglow.com/wp-content/themes/Divi/includes/builder/module/helpers/HoverOptions.php
on line
71
Deprecated
: strpos(): Passing null to parameter #1 ($haystack) of type string is deprecated in
/home/dh_zcawna/maydayglow.com/wp-content/themes/Divi/includes/builder/module/helpers/HoverOptions.php
on line
71
Deprecated
: strpos(): Passing null to parameter #1 ($haystack) of type string is deprecated in
/home/dh_zcawna/maydayglow.com/wp-content/themes/Divi/includes/builder/module/helpers/HoverOptions.php
on line
71
Deprecated
: strpos(): Passing null to parameter #1 ($haystack) of type string is deprecated in
/home/dh_zcawna/maydayglow.com/wp-content/themes/Divi/includes/builder/module/helpers/HoverOptions.php
on line
71
Deprecated
: strpos(): Passing null to parameter #1 ($haystack) of type string is deprecated in
/home/dh_zcawna/maydayglow.com/wp-content/themes/Divi/includes/builder/module/helpers/HoverOptions.php
on line
71
Deprecated
: strpos(): Passing null to parameter #1 ($haystack) of type string is deprecated in
/home/dh_zcawna/maydayglow.com/wp-content/themes/Divi/includes/builder/module/helpers/HoverOptions.php
on line
71
Deprecated
: strpos(): Passing null to parameter #1 ($haystack) of type string is deprecated in
/home/dh_zcawna/maydayglow.com/wp-content/themes/Divi/includes/builder/module/helpers/HoverOptions.php
on line
71
Deprecated
: strpos(): Passing null to parameter #1 ($haystack) of type string is deprecated in
/home/dh_zcawna/maydayglow.com/wp-content/themes/Divi/includes/builder/module/helpers/HoverOptions.php
on line
71
Deprecated
: strpos(): Passing null to parameter #1 ($haystack) of type string is deprecated in
/home/dh_zcawna/maydayglow.com/wp-content/themes/Divi/includes/builder/module/helpers/HoverOptions.php
on line
71
Deprecated
: strpos(): Passing null to parameter #1 ($haystack) of type string is deprecated in
/home/dh_zcawna/maydayglow.com/wp-content/themes/Divi/includes/builder/module/helpers/HoverOptions.php
on line
71
Deprecated
: strpos(): Passing null to parameter #1 ($haystack) of type string is deprecated in
/home/dh_zcawna/maydayglow.com/wp-content/themes/Divi/includes/builder/module/helpers/HoverOptions.php
on line
71
Deprecated
: strpos(): Passing null to parameter #1 ($haystack) of type string is deprecated in
/home/dh_zcawna/maydayglow.com/wp-content/themes/Divi/includes/builder/module/helpers/HoverOptions.php
on line
71
Deprecated
: strpos(): Passing null to parameter #1 ($haystack) of type string is deprecated in
/home/dh_zcawna/maydayglow.com/wp-content/themes/Divi/includes/builder/module/helpers/HoverOptions.php
on line
71
Deprecated
: strpos(): Passing null to parameter #1 ($haystack) of type string is deprecated in
/home/dh_zcawna/maydayglow.com/wp-content/themes/Divi/includes/builder/module/helpers/HoverOptions.php
on line
71
Deprecated
: strpos(): Passing null to parameter #1 ($haystack) of type string is deprecated in
/home/dh_zcawna/maydayglow.com/wp-content/themes/Divi/includes/builder/module/helpers/HoverOptions.php
on line
71
Deprecated
: strpos(): Passing null to parameter #1 ($haystack) of type string is deprecated in
/home/dh_zcawna/maydayglow.com/wp-content/themes/Divi/includes/builder/module/helpers/HoverOptions.php
on line
71
Deprecated
: strpos(): Passing null to parameter #1 ($haystack) of type string is deprecated in
/home/dh_zcawna/maydayglow.com/wp-content/themes/Divi/includes/builder/module/helpers/HoverOptions.php
on line
71
Deprecated
: strpos(): Passing null to parameter #1 ($haystack) of type string is deprecated in
/home/dh_zcawna/maydayglow.com/wp-content/themes/Divi/includes/builder/module/helpers/HoverOptions.php
on line
71
Deprecated
: strpos(): Passing null to parameter #1 ($haystack) of type string is deprecated in
/home/dh_zcawna/maydayglow.com/wp-content/themes/Divi/includes/builder/module/helpers/HoverOptions.php
on line
71
Deprecated
: strpos(): Passing null to parameter #1 ($haystack) of type string is deprecated in
/home/dh_zcawna/maydayglow.com/wp-content/themes/Divi/includes/builder/module/helpers/HoverOptions.php
on line
71
Deprecated
: strpos(): Passing null to parameter #1 ($haystack) of type string is deprecated in
/home/dh_zcawna/maydayglow.com/wp-content/themes/Divi/includes/builder/module/helpers/HoverOptions.php
on line
71
Deprecated
: strpos(): Passing null to parameter #1 ($haystack) of type string is deprecated in
/home/dh_zcawna/maydayglow.com/wp-content/themes/Divi/includes/builder/module/helpers/HoverOptions.php
on line
71
Deprecated
: strpos(): Passing null to parameter #1 ($haystack) of type string is deprecated in
/home/dh_zcawna/maydayglow.com/wp-content/themes/Divi/includes/builder/module/helpers/HoverOptions.php
on line
71
Deprecated
: strpos(): Passing null to parameter #1 ($haystack) of type string is deprecated in
/home/dh_zcawna/maydayglow.com/wp-content/themes/Divi/includes/builder/module/helpers/HoverOptions.php
on line
71
Deprecated
: strpos(): Passing null to parameter #1 ($haystack) of type string is deprecated in
/home/dh_zcawna/maydayglow.com/wp-content/themes/Divi/includes/builder/module/helpers/HoverOptions.php
on line
71
Deprecated
: strpos(): Passing null to parameter #1 ($haystack) of type string is deprecated in
/home/dh_zcawna/maydayglow.com/wp-content/themes/Divi/includes/builder/module/helpers/HoverOptions.php
on line
71
Deprecated
: strpos(): Passing null to parameter #1 ($haystack) of type string is deprecated in
/home/dh_zcawna/maydayglow.com/wp-content/themes/Divi/includes/builder/module/helpers/HoverOptions.php
on line
71
Deprecated
: rtrim(): Passing null to parameter #1 ($string) of type string is deprecated in
/home/dh_zcawna/maydayglow.com/wp-content/themes/Divi/includes/builder/class-et-builder-element.php
on line
15982
Deprecated
: strpos(): Passing null to parameter #1 ($haystack) of type string is deprecated in
/home/dh_zcawna/maydayglow.com/wp-content/themes/Divi/includes/builder/module/helpers/HoverOptions.php
on line
71
Deprecated
: strpos(): Passing null to parameter #1 ($haystack) of type string is deprecated in
/home/dh_zcawna/maydayglow.com/wp-content/themes/Divi/includes/builder/module/helpers/HoverOptions.php
on line
71
Deprecated
: strpos(): Passing null to parameter #1 ($haystack) of type string is deprecated in
/home/dh_zcawna/maydayglow.com/wp-content/themes/Divi/includes/builder/module/helpers/HoverOptions.php
on line
71
Deprecated
: strpos(): Passing null to parameter #1 ($haystack) of type string is deprecated in
/home/dh_zcawna/maydayglow.com/wp-content/themes/Divi/includes/builder/module/helpers/HoverOptions.php
on line
71
Deprecated
: strpos(): Passing null to parameter #1 ($haystack) of type string is deprecated in
/home/dh_zcawna/maydayglow.com/wp-content/themes/Divi/includes/builder/module/helpers/HoverOptions.php
on line
71
Deprecated
: strpos(): Passing null to parameter #1 ($haystack) of type string is deprecated in
/home/dh_zcawna/maydayglow.com/wp-content/themes/Divi/includes/builder/module/helpers/HoverOptions.php
on line
71
Deprecated
: strpos(): Passing null to parameter #1 ($haystack) of type string is deprecated in
/home/dh_zcawna/maydayglow.com/wp-content/themes/Divi/includes/builder/module/helpers/HoverOptions.php
on line
71
Deprecated
: strpos(): Passing null to parameter #1 ($haystack) of type string is deprecated in
/home/dh_zcawna/maydayglow.com/wp-content/themes/Divi/includes/builder/module/helpers/HoverOptions.php
on line
71
Deprecated
: strpos(): Passing null to parameter #1 ($haystack) of type string is deprecated in
/home/dh_zcawna/maydayglow.com/wp-content/themes/Divi/includes/builder/module/helpers/HoverOptions.php
on line
71
Deprecated
: strpos(): Passing null to parameter #1 ($haystack) of type string is deprecated in
/home/dh_zcawna/maydayglow.com/wp-content/themes/Divi/includes/builder/module/helpers/HoverOptions.php
on line
71
Deprecated
: strpos(): Passing null to parameter #1 ($haystack) of type string is deprecated in
/home/dh_zcawna/maydayglow.com/wp-content/themes/Divi/includes/builder/module/helpers/HoverOptions.php
on line
71
Deprecated
: strpos(): Passing null to parameter #1 ($haystack) of type string is deprecated in
/home/dh_zcawna/maydayglow.com/wp-content/themes/Divi/includes/builder/module/helpers/HoverOptions.php
on line
71
Deprecated
: strpos(): Passing null to parameter #1 ($haystack) of type string is deprecated in
/home/dh_zcawna/maydayglow.com/wp-content/themes/Divi/includes/builder/module/helpers/HoverOptions.php
on line
71
Deprecated
: strpos(): Passing null to parameter #1 ($haystack) of type string is deprecated in
/home/dh_zcawna/maydayglow.com/wp-content/themes/Divi/includes/builder/module/helpers/HoverOptions.php
on line
71
Deprecated
: strpos(): Passing null to parameter #1 ($haystack) of type string is deprecated in
/home/dh_zcawna/maydayglow.com/wp-content/themes/Divi/includes/builder/module/helpers/HoverOptions.php
on line
71
Deprecated
: strpos(): Passing null to parameter #1 ($haystack) of type string is deprecated in
/home/dh_zcawna/maydayglow.com/wp-content/themes/Divi/includes/builder/module/helpers/HoverOptions.php
on line
71
Deprecated
: strpos(): Passing null to parameter #1 ($haystack) of type string is deprecated in
/home/dh_zcawna/maydayglow.com/wp-content/themes/Divi/includes/builder/module/helpers/HoverOptions.php
on line
71
Deprecated
: strpos(): Passing null to parameter #1 ($haystack) of type string is deprecated in
/home/dh_zcawna/maydayglow.com/wp-content/themes/Divi/includes/builder/module/helpers/HoverOptions.php
on line
71
Deprecated
: strpos(): Passing null to parameter #1 ($haystack) of type string is deprecated in
/home/dh_zcawna/maydayglow.com/wp-content/themes/Divi/includes/builder/module/helpers/HoverOptions.php
on line
71
Deprecated
: strpos(): Passing null to parameter #1 ($haystack) of type string is deprecated in
/home/dh_zcawna/maydayglow.com/wp-content/themes/Divi/includes/builder/module/helpers/HoverOptions.php
on line
71
Deprecated
: strpos(): Passing null to parameter #1 ($haystack) of type string is deprecated in
/home/dh_zcawna/maydayglow.com/wp-content/themes/Divi/includes/builder/module/helpers/HoverOptions.php
on line
71
Deprecated
: strpos(): Passing null to parameter #1 ($haystack) of type string is deprecated in
/home/dh_zcawna/maydayglow.com/wp-content/themes/Divi/includes/builder/module/helpers/HoverOptions.php
on line
71
Deprecated
: strpos(): Passing null to parameter #1 ($haystack) of type string is deprecated in
/home/dh_zcawna/maydayglow.com/wp-content/themes/Divi/includes/builder/module/helpers/HoverOptions.php
on line
71
Deprecated
: strpos(): Passing null to parameter #1 ($haystack) of type string is deprecated in
/home/dh_zcawna/maydayglow.com/wp-content/themes/Divi/includes/builder/module/helpers/HoverOptions.php
on line
71
Deprecated
: strpos(): Passing null to parameter #1 ($haystack) of type string is deprecated in
/home/dh_zcawna/maydayglow.com/wp-content/themes/Divi/includes/builder/module/helpers/HoverOptions.php
on line
71
Deprecated
: strpos(): Passing null to parameter #1 ($haystack) of type string is deprecated in
/home/dh_zcawna/maydayglow.com/wp-content/themes/Divi/includes/builder/module/helpers/HoverOptions.php
on line
71
Deprecated
: strpos(): Passing null to parameter #1 ($haystack) of type string is deprecated in
/home/dh_zcawna/maydayglow.com/wp-content/themes/Divi/includes/builder/module/helpers/HoverOptions.php
on line
71
Deprecated
: strpos(): Passing null to parameter #1 ($haystack) of type string is deprecated in
/home/dh_zcawna/maydayglow.com/wp-content/themes/Divi/includes/builder/module/helpers/HoverOptions.php
on line
71
Deprecated
: strpos(): Passing null to parameter #1 ($haystack) of type string is deprecated in
/home/dh_zcawna/maydayglow.com/wp-content/themes/Divi/includes/builder/module/helpers/HoverOptions.php
on line
71
Deprecated
: strpos(): Passing null to parameter #1 ($haystack) of type string is deprecated in
/home/dh_zcawna/maydayglow.com/wp-content/themes/Divi/includes/builder/module/helpers/HoverOptions.php
on line
71
Deprecated
: strpos(): Passing null to parameter #1 ($haystack) of type string is deprecated in
/home/dh_zcawna/maydayglow.com/wp-content/themes/Divi/includes/builder/module/helpers/HoverOptions.php
on line
71
Deprecated
: strpos(): Passing null to parameter #1 ($haystack) of type string is deprecated in
/home/dh_zcawna/maydayglow.com/wp-content/themes/Divi/includes/builder/module/helpers/HoverOptions.php
on line
71
Deprecated
: strpos(): Passing null to parameter #1 ($haystack) of type string is deprecated in
/home/dh_zcawna/maydayglow.com/wp-content/themes/Divi/includes/builder/module/helpers/HoverOptions.php
on line
71
Deprecated
: strpos(): Passing null to parameter #1 ($haystack) of type string is deprecated in
/home/dh_zcawna/maydayglow.com/wp-content/themes/Divi/includes/builder/module/helpers/HoverOptions.php
on line
71
Deprecated
: strpos(): Passing null to parameter #1 ($haystack) of type string is deprecated in
/home/dh_zcawna/maydayglow.com/wp-content/themes/Divi/includes/builder/module/helpers/HoverOptions.php
on line
71
Deprecated
: strpos(): Passing null to parameter #1 ($haystack) of type string is deprecated in
/home/dh_zcawna/maydayglow.com/wp-content/themes/Divi/includes/builder/module/helpers/HoverOptions.php
on line
71
Deprecated
: strpos(): Passing null to parameter #1 ($haystack) of type string is deprecated in
/home/dh_zcawna/maydayglow.com/wp-content/themes/Divi/includes/builder/module/helpers/HoverOptions.php
on line
71
Deprecated
: strpos(): Passing null to parameter #1 ($haystack) of type string is deprecated in
/home/dh_zcawna/maydayglow.com/wp-content/themes/Divi/includes/builder/module/helpers/HoverOptions.php
on line
71
Deprecated
: strpos(): Passing null to parameter #1 ($haystack) of type string is deprecated in
/home/dh_zcawna/maydayglow.com/wp-content/themes/Divi/includes/builder/module/helpers/HoverOptions.php
on line
71
Deprecated
: strpos(): Passing null to parameter #1 ($haystack) of type string is deprecated in
/home/dh_zcawna/maydayglow.com/wp-content/themes/Divi/includes/builder/module/helpers/HoverOptions.php
on line
71
Deprecated
: strpos(): Passing null to parameter #1 ($haystack) of type string is deprecated in
/home/dh_zcawna/maydayglow.com/wp-content/themes/Divi/includes/builder/module/helpers/HoverOptions.php
on line
71
Deprecated
: strpos(): Passing null to parameter #1 ($haystack) of type string is deprecated in
/home/dh_zcawna/maydayglow.com/wp-content/themes/Divi/includes/builder/module/helpers/HoverOptions.php
on line
71
Deprecated
: strpos(): Passing null to parameter #1 ($haystack) of type string is deprecated in
/home/dh_zcawna/maydayglow.com/wp-content/themes/Divi/includes/builder/module/helpers/HoverOptions.php
on line
71
Deprecated
: strpos(): Passing null to parameter #1 ($haystack) of type string is deprecated in
/home/dh_zcawna/maydayglow.com/wp-content/themes/Divi/includes/builder/module/helpers/HoverOptions.php
on line
71
Deprecated
: strpos(): Passing null to parameter #1 ($haystack) of type string is deprecated in
/home/dh_zcawna/maydayglow.com/wp-content/themes/Divi/includes/builder/module/helpers/HoverOptions.php
on line
71
Deprecated
: strpos(): Passing null to parameter #1 ($haystack) of type string is deprecated in
/home/dh_zcawna/maydayglow.com/wp-content/themes/Divi/includes/builder/module/helpers/HoverOptions.php
on line
71
Deprecated
: strpos(): Passing null to parameter #1 ($haystack) of type string is deprecated in
/home/dh_zcawna/maydayglow.com/wp-content/themes/Divi/includes/builder/module/helpers/HoverOptions.php
on line
71
Deprecated
: strpos(): Passing null to parameter #1 ($haystack) of type string is deprecated in
/home/dh_zcawna/maydayglow.com/wp-content/themes/Divi/includes/builder/module/helpers/HoverOptions.php
on line
71
Deprecated
: strpos(): Passing null to parameter #1 ($haystack) of type string is deprecated in
/home/dh_zcawna/maydayglow.com/wp-content/themes/Divi/includes/builder/module/helpers/HoverOptions.php
on line
71
Deprecated
: strpos(): Passing null to parameter #1 ($haystack) of type string is deprecated in
/home/dh_zcawna/maydayglow.com/wp-content/themes/Divi/includes/builder/module/helpers/HoverOptions.php
on line
71
Deprecated
: strpos(): Passing null to parameter #1 ($haystack) of type string is deprecated in
/home/dh_zcawna/maydayglow.com/wp-content/themes/Divi/includes/builder/module/helpers/HoverOptions.php
on line
71
Deprecated
: strpos(): Passing null to parameter #1 ($haystack) of type string is deprecated in
/home/dh_zcawna/maydayglow.com/wp-content/themes/Divi/includes/builder/module/helpers/HoverOptions.php
on line
71
Deprecated
: strpos(): Passing null to parameter #1 ($haystack) of type string is deprecated in
/home/dh_zcawna/maydayglow.com/wp-content/themes/Divi/includes/builder/module/helpers/HoverOptions.php
on line
71
Deprecated
: strpos(): Passing null to parameter #1 ($haystack) of type string is deprecated in
/home/dh_zcawna/maydayglow.com/wp-content/themes/Divi/includes/builder/module/helpers/HoverOptions.php
on line
71
Deprecated
: strpos(): Passing null to parameter #1 ($haystack) of type string is deprecated in
/home/dh_zcawna/maydayglow.com/wp-content/themes/Divi/includes/builder/module/helpers/HoverOptions.php
on line
71
Deprecated
: strpos(): Passing null to parameter #1 ($haystack) of type string is deprecated in
/home/dh_zcawna/maydayglow.com/wp-content/themes/Divi/includes/builder/module/helpers/HoverOptions.php
on line
71
Deprecated
: strpos(): Passing null to parameter #1 ($haystack) of type string is deprecated in
/home/dh_zcawna/maydayglow.com/wp-content/themes/Divi/includes/builder/module/helpers/HoverOptions.php
on line
71
Deprecated
: strpos(): Passing null to parameter #1 ($haystack) of type string is deprecated in
/home/dh_zcawna/maydayglow.com/wp-content/themes/Divi/includes/builder/module/helpers/HoverOptions.php
on line
71
Deprecated
: strpos(): Passing null to parameter #1 ($haystack) of type string is deprecated in
/home/dh_zcawna/maydayglow.com/wp-content/themes/Divi/includes/builder/module/helpers/HoverOptions.php
on line
71
Deprecated
: strpos(): Passing null to parameter #1 ($haystack) of type string is deprecated in
/home/dh_zcawna/maydayglow.com/wp-content/themes/Divi/includes/builder/module/helpers/HoverOptions.php
on line
71
Deprecated
: strpos(): Passing null to parameter #1 ($haystack) of type string is deprecated in
/home/dh_zcawna/maydayglow.com/wp-content/themes/Divi/includes/builder/module/helpers/HoverOptions.php
on line
71
Deprecated
: strpos(): Passing null to parameter #1 ($haystack) of type string is deprecated in
/home/dh_zcawna/maydayglow.com/wp-content/themes/Divi/includes/builder/module/helpers/HoverOptions.php
on line
71
Deprecated
: strpos(): Passing null to parameter #1 ($haystack) of type string is deprecated in
/home/dh_zcawna/maydayglow.com/wp-content/themes/Divi/includes/builder/module/helpers/HoverOptions.php
on line
71
Deprecated
: strpos(): Passing null to parameter #1 ($haystack) of type string is deprecated in
/home/dh_zcawna/maydayglow.com/wp-content/themes/Divi/includes/builder/module/helpers/HoverOptions.php
on line
71
Deprecated
: strpos(): Passing null to parameter #1 ($haystack) of type string is deprecated in
/home/dh_zcawna/maydayglow.com/wp-content/themes/Divi/includes/builder/module/helpers/HoverOptions.php
on line
71
Deprecated
: strpos(): Passing null to parameter #1 ($haystack) of type string is deprecated in
/home/dh_zcawna/maydayglow.com/wp-content/themes/Divi/includes/builder/module/helpers/HoverOptions.php
on line
71
Deprecated
: strpos(): Passing null to parameter #1 ($haystack) of type string is deprecated in
/home/dh_zcawna/maydayglow.com/wp-content/themes/Divi/includes/builder/module/helpers/HoverOptions.php
on line
71
Deprecated
: strpos(): Passing null to parameter #1 ($haystack) of type string is deprecated in
/home/dh_zcawna/maydayglow.com/wp-content/themes/Divi/includes/builder/module/helpers/HoverOptions.php
on line
71
Deprecated
: strpos(): Passing null to parameter #1 ($haystack) of type string is deprecated in
/home/dh_zcawna/maydayglow.com/wp-content/themes/Divi/includes/builder/module/helpers/HoverOptions.php
on line
71
Deprecated
: rtrim(): Passing null to parameter #1 ($string) of type string is deprecated in
/home/dh_zcawna/maydayglow.com/wp-content/themes/Divi/includes/builder/class-et-builder-element.php
on line
15982
Deprecated
: strpos(): Passing null to parameter #1 ($haystack) of type string is deprecated in
/home/dh_zcawna/maydayglow.com/wp-content/themes/Divi/includes/builder/module/helpers/HoverOptions.php
on line
71
Deprecated
: strpos(): Passing null to parameter #1 ($haystack) of type string is deprecated in
/home/dh_zcawna/maydayglow.com/wp-content/themes/Divi/includes/builder/module/helpers/HoverOptions.php
on line
71
Deprecated
: strpos(): Passing null to parameter #1 ($haystack) of type string is deprecated in
/home/dh_zcawna/maydayglow.com/wp-content/themes/Divi/includes/builder/module/helpers/HoverOptions.php
on line
71
Deprecated
: strpos(): Passing null to parameter #1 ($haystack) of type string is deprecated in
/home/dh_zcawna/maydayglow.com/wp-content/themes/Divi/includes/builder/module/helpers/HoverOptions.php
on line
71
Deprecated
: strpos(): Passing null to parameter #1 ($haystack) of type string is deprecated in
/home/dh_zcawna/maydayglow.com/wp-content/themes/Divi/includes/builder/module/helpers/HoverOptions.php
on line
71
Deprecated
: strpos(): Passing null to parameter #1 ($haystack) of type string is deprecated in
/home/dh_zcawna/maydayglow.com/wp-content/themes/Divi/includes/builder/module/helpers/HoverOptions.php
on line
71
Deprecated
: strpos(): Passing null to parameter #1 ($haystack) of type string is deprecated in
/home/dh_zcawna/maydayglow.com/wp-content/themes/Divi/includes/builder/module/helpers/HoverOptions.php
on line
71
Deprecated
: strpos(): Passing null to parameter #1 ($haystack) of type string is deprecated in
/home/dh_zcawna/maydayglow.com/wp-content/themes/Divi/includes/builder/module/helpers/HoverOptions.php
on line
71
Deprecated
: strpos(): Passing null to parameter #1 ($haystack) of type string is deprecated in
/home/dh_zcawna/maydayglow.com/wp-content/themes/Divi/includes/builder/module/helpers/HoverOptions.php
on line
71
Deprecated
: strpos(): Passing null to parameter #1 ($haystack) of type string is deprecated in
/home/dh_zcawna/maydayglow.com/wp-content/themes/Divi/includes/builder/module/helpers/HoverOptions.php
on line
71
Deprecated
: strpos(): Passing null to parameter #1 ($haystack) of type string is deprecated in
/home/dh_zcawna/maydayglow.com/wp-content/themes/Divi/includes/builder/module/helpers/HoverOptions.php
on line
71
Deprecated
: strpos(): Passing null to parameter #1 ($haystack) of type string is deprecated in
/home/dh_zcawna/maydayglow.com/wp-content/themes/Divi/includes/builder/module/helpers/HoverOptions.php
on line
71
Deprecated
: strpos(): Passing null to parameter #1 ($haystack) of type string is deprecated in
/home/dh_zcawna/maydayglow.com/wp-content/themes/Divi/includes/builder/module/helpers/HoverOptions.php
on line
71
Deprecated
: strpos(): Passing null to parameter #1 ($haystack) of type string is deprecated in
/home/dh_zcawna/maydayglow.com/wp-content/themes/Divi/includes/builder/module/helpers/HoverOptions.php
on line
71
Deprecated
: strpos(): Passing null to parameter #1 ($haystack) of type string is deprecated in
/home/dh_zcawna/maydayglow.com/wp-content/themes/Divi/includes/builder/module/helpers/HoverOptions.php
on line
71
Deprecated
: strpos(): Passing null to parameter #1 ($haystack) of type string is deprecated in
/home/dh_zcawna/maydayglow.com/wp-content/themes/Divi/includes/builder/module/helpers/HoverOptions.php
on line
71
Deprecated
: strpos(): Passing null to parameter #1 ($haystack) of type string is deprecated in
/home/dh_zcawna/maydayglow.com/wp-content/themes/Divi/includes/builder/module/helpers/HoverOptions.php
on line
71
Deprecated
: strpos(): Passing null to parameter #1 ($haystack) of type string is deprecated in
/home/dh_zcawna/maydayglow.com/wp-content/themes/Divi/includes/builder/module/helpers/HoverOptions.php
on line
71
Deprecated
: strpos(): Passing null to parameter #1 ($haystack) of type string is deprecated in
/home/dh_zcawna/maydayglow.com/wp-content/themes/Divi/includes/builder/module/helpers/HoverOptions.php
on line
71
Deprecated
: strpos(): Passing null to parameter #1 ($haystack) of type string is deprecated in
/home/dh_zcawna/maydayglow.com/wp-content/themes/Divi/includes/builder/module/helpers/HoverOptions.php
on line
71
Deprecated
: strpos(): Passing null to parameter #1 ($haystack) of type string is deprecated in
/home/dh_zcawna/maydayglow.com/wp-content/themes/Divi/includes/builder/module/helpers/HoverOptions.php
on line
71
Deprecated
: strpos(): Passing null to parameter #1 ($haystack) of type string is deprecated in
/home/dh_zcawna/maydayglow.com/wp-content/themes/Divi/includes/builder/module/helpers/HoverOptions.php
on line
71
Deprecated
: strpos(): Passing null to parameter #1 ($haystack) of type string is deprecated in
/home/dh_zcawna/maydayglow.com/wp-content/themes/Divi/includes/builder/module/helpers/HoverOptions.php
on line
71
Deprecated
: strpos(): Passing null to parameter #1 ($haystack) of type string is deprecated in
/home/dh_zcawna/maydayglow.com/wp-content/themes/Divi/includes/builder/module/helpers/HoverOptions.php
on line
71
Deprecated
: strpos(): Passing null to parameter #1 ($haystack) of type string is deprecated in
/home/dh_zcawna/maydayglow.com/wp-content/themes/Divi/includes/builder/module/helpers/HoverOptions.php
on line
71
Deprecated
: strpos(): Passing null to parameter #1 ($haystack) of type string is deprecated in
/home/dh_zcawna/maydayglow.com/wp-content/themes/Divi/includes/builder/module/helpers/HoverOptions.php
on line
71
Deprecated
: strpos(): Passing null to parameter #1 ($haystack) of type string is deprecated in
/home/dh_zcawna/maydayglow.com/wp-content/themes/Divi/includes/builder/module/helpers/HoverOptions.php
on line
71
Deprecated
: strpos(): Passing null to parameter #1 ($haystack) of type string is deprecated in
/home/dh_zcawna/maydayglow.com/wp-content/themes/Divi/includes/builder/module/helpers/HoverOptions.php
on line
71
Deprecated
: strpos(): Passing null to parameter #1 ($haystack) of type string is deprecated in
/home/dh_zcawna/maydayglow.com/wp-content/themes/Divi/includes/builder/module/helpers/HoverOptions.php
on line
71
Deprecated
: strpos(): Passing null to parameter #1 ($haystack) of type string is deprecated in
/home/dh_zcawna/maydayglow.com/wp-content/themes/Divi/includes/builder/module/helpers/HoverOptions.php
on line
71
Deprecated
: strpos(): Passing null to parameter #1 ($haystack) of type string is deprecated in
/home/dh_zcawna/maydayglow.com/wp-content/themes/Divi/includes/builder/module/helpers/HoverOptions.php
on line
71
Deprecated
: strpos(): Passing null to parameter #1 ($haystack) of type string is deprecated in
/home/dh_zcawna/maydayglow.com/wp-content/themes/Divi/includes/builder/module/helpers/HoverOptions.php
on line
71
Deprecated
: strpos(): Passing null to parameter #1 ($haystack) of type string is deprecated in
/home/dh_zcawna/maydayglow.com/wp-content/themes/Divi/includes/builder/module/helpers/HoverOptions.php
on line
71
Deprecated
: strpos(): Passing null to parameter #1 ($haystack) of type string is deprecated in
/home/dh_zcawna/maydayglow.com/wp-content/themes/Divi/includes/builder/module/helpers/HoverOptions.php
on line
71
Deprecated
: strpos(): Passing null to parameter #1 ($haystack) of type string is deprecated in
/home/dh_zcawna/maydayglow.com/wp-content/themes/Divi/includes/builder/module/helpers/HoverOptions.php
on line
71
Deprecated
: strpos(): Passing null to parameter #1 ($haystack) of type string is deprecated in
/home/dh_zcawna/maydayglow.com/wp-content/themes/Divi/includes/builder/module/helpers/HoverOptions.php
on line
71
Deprecated
: strpos(): Passing null to parameter #1 ($haystack) of type string is deprecated in
/home/dh_zcawna/maydayglow.com/wp-content/themes/Divi/includes/builder/module/helpers/HoverOptions.php
on line
71
Deprecated
: strpos(): Passing null to parameter #1 ($haystack) of type string is deprecated in
/home/dh_zcawna/maydayglow.com/wp-content/themes/Divi/includes/builder/module/helpers/HoverOptions.php
on line
71
Deprecated
: strpos(): Passing null to parameter #1 ($haystack) of type string is deprecated in
/home/dh_zcawna/maydayglow.com/wp-content/themes/Divi/includes/builder/module/helpers/HoverOptions.php
on line
71
Deprecated
: strpos(): Passing null to parameter #1 ($haystack) of type string is deprecated in
/home/dh_zcawna/maydayglow.com/wp-content/themes/Divi/includes/builder/module/helpers/HoverOptions.php
on line
71
Deprecated
: strpos(): Passing null to parameter #1 ($haystack) of type string is deprecated in
/home/dh_zcawna/maydayglow.com/wp-content/themes/Divi/includes/builder/module/helpers/HoverOptions.php
on line
71
Deprecated
: strpos(): Passing null to parameter #1 ($haystack) of type string is deprecated in
/home/dh_zcawna/maydayglow.com/wp-content/themes/Divi/includes/builder/module/helpers/HoverOptions.php
on line
71
Deprecated
: strpos(): Passing null to parameter #1 ($haystack) of type string is deprecated in
/home/dh_zcawna/maydayglow.com/wp-content/themes/Divi/includes/builder/module/helpers/HoverOptions.php
on line
71
Deprecated
: strpos(): Passing null to parameter #1 ($haystack) of type string is deprecated in
/home/dh_zcawna/maydayglow.com/wp-content/themes/Divi/includes/builder/module/helpers/HoverOptions.php
on line
71
Deprecated
: strpos(): Passing null to parameter #1 ($haystack) of type string is deprecated in
/home/dh_zcawna/maydayglow.com/wp-content/themes/Divi/includes/builder/module/helpers/HoverOptions.php
on line
71
Deprecated
: strpos(): Passing null to parameter #1 ($haystack) of type string is deprecated in
/home/dh_zcawna/maydayglow.com/wp-content/themes/Divi/includes/builder/module/helpers/HoverOptions.php
on line
71
Deprecated
: strpos(): Passing null to parameter #1 ($haystack) of type string is deprecated in
/home/dh_zcawna/maydayglow.com/wp-content/themes/Divi/includes/builder/module/helpers/HoverOptions.php
on line
71
Deprecated
: strpos(): Passing null to parameter #1 ($haystack) of type string is deprecated in
/home/dh_zcawna/maydayglow.com/wp-content/themes/Divi/includes/builder/module/helpers/HoverOptions.php
on line
71
Deprecated
: strpos(): Passing null to parameter #1 ($haystack) of type string is deprecated in
/home/dh_zcawna/maydayglow.com/wp-content/themes/Divi/includes/builder/module/helpers/HoverOptions.php
on line
71
Deprecated
: strpos(): Passing null to parameter #1 ($haystack) of type string is deprecated in
/home/dh_zcawna/maydayglow.com/wp-content/themes/Divi/includes/builder/module/helpers/HoverOptions.php
on line
71
Deprecated
: strpos(): Passing null to parameter #1 ($haystack) of type string is deprecated in
/home/dh_zcawna/maydayglow.com/wp-content/themes/Divi/includes/builder/module/helpers/HoverOptions.php
on line
71
Deprecated
: strpos(): Passing null to parameter #1 ($haystack) of type string is deprecated in
/home/dh_zcawna/maydayglow.com/wp-content/themes/Divi/includes/builder/module/helpers/HoverOptions.php
on line
71
Deprecated
: strpos(): Passing null to parameter #1 ($haystack) of type string is deprecated in
/home/dh_zcawna/maydayglow.com/wp-content/themes/Divi/includes/builder/module/helpers/HoverOptions.php
on line
71
Deprecated
: strpos(): Passing null to parameter #1 ($haystack) of type string is deprecated in
/home/dh_zcawna/maydayglow.com/wp-content/themes/Divi/includes/builder/module/helpers/HoverOptions.php
on line
71
Deprecated
: strpos(): Passing null to parameter #1 ($haystack) of type string is deprecated in
/home/dh_zcawna/maydayglow.com/wp-content/themes/Divi/includes/builder/module/helpers/HoverOptions.php
on line
71
Deprecated
: strpos(): Passing null to parameter #1 ($haystack) of type string is deprecated in
/home/dh_zcawna/maydayglow.com/wp-content/themes/Divi/includes/builder/module/helpers/HoverOptions.php
on line
71
Deprecated
: strpos(): Passing null to parameter #1 ($haystack) of type string is deprecated in
/home/dh_zcawna/maydayglow.com/wp-content/themes/Divi/includes/builder/module/helpers/HoverOptions.php
on line
71
Deprecated
: strpos(): Passing null to parameter #1 ($haystack) of type string is deprecated in
/home/dh_zcawna/maydayglow.com/wp-content/themes/Divi/includes/builder/module/helpers/HoverOptions.php
on line
71
Deprecated
: strpos(): Passing null to parameter #1 ($haystack) of type string is deprecated in
/home/dh_zcawna/maydayglow.com/wp-content/themes/Divi/includes/builder/module/helpers/HoverOptions.php
on line
71
Deprecated
: strpos(): Passing null to parameter #1 ($haystack) of type string is deprecated in
/home/dh_zcawna/maydayglow.com/wp-content/themes/Divi/includes/builder/module/helpers/HoverOptions.php
on line
71
Deprecated
: strpos(): Passing null to parameter #1 ($haystack) of type string is deprecated in
/home/dh_zcawna/maydayglow.com/wp-content/themes/Divi/includes/builder/module/helpers/HoverOptions.php
on line
71
Deprecated
: strpos(): Passing null to parameter #1 ($haystack) of type string is deprecated in
/home/dh_zcawna/maydayglow.com/wp-content/themes/Divi/includes/builder/module/helpers/HoverOptions.php
on line
71
Deprecated
: strpos(): Passing null to parameter #1 ($haystack) of type string is deprecated in
/home/dh_zcawna/maydayglow.com/wp-content/themes/Divi/includes/builder/module/helpers/HoverOptions.php
on line
71
Deprecated
: strpos(): Passing null to parameter #1 ($haystack) of type string is deprecated in
/home/dh_zcawna/maydayglow.com/wp-content/themes/Divi/includes/builder/module/helpers/HoverOptions.php
on line
71
Deprecated
: strpos(): Passing null to parameter #1 ($haystack) of type string is deprecated in
/home/dh_zcawna/maydayglow.com/wp-content/themes/Divi/includes/builder/module/helpers/HoverOptions.php
on line
71
Deprecated
: strpos(): Passing null to parameter #1 ($haystack) of type string is deprecated in
/home/dh_zcawna/maydayglow.com/wp-content/themes/Divi/includes/builder/module/helpers/HoverOptions.php
on line
71
Deprecated
: strpos(): Passing null to parameter #1 ($haystack) of type string is deprecated in
/home/dh_zcawna/maydayglow.com/wp-content/themes/Divi/includes/builder/module/helpers/HoverOptions.php
on line
71
Deprecated
: strpos(): Passing null to parameter #1 ($haystack) of type string is deprecated in
/home/dh_zcawna/maydayglow.com/wp-content/themes/Divi/includes/builder/module/helpers/HoverOptions.php
on line
71
Deprecated
: strpos(): Passing null to parameter #1 ($haystack) of type string is deprecated in
/home/dh_zcawna/maydayglow.com/wp-content/themes/Divi/includes/builder/module/helpers/HoverOptions.php
on line
71
Deprecated
: strpos(): Passing null to parameter #1 ($haystack) of type string is deprecated in
/home/dh_zcawna/maydayglow.com/wp-content/themes/Divi/includes/builder/module/helpers/HoverOptions.php
on line
71
Deprecated
: rtrim(): Passing null to parameter #1 ($string) of type string is deprecated in
/home/dh_zcawna/maydayglow.com/wp-content/themes/Divi/includes/builder/class-et-builder-element.php
on line
15982
Deprecated
: strpos(): Passing null to parameter #1 ($haystack) of type string is deprecated in
/home/dh_zcawna/maydayglow.com/wp-content/themes/Divi/includes/builder/module/helpers/HoverOptions.php
on line
71
Deprecated
: strpos(): Passing null to parameter #1 ($haystack) of type string is deprecated in
/home/dh_zcawna/maydayglow.com/wp-content/themes/Divi/includes/builder/module/helpers/HoverOptions.php
on line
71
Deprecated
: strpos(): Passing null to parameter #1 ($haystack) of type string is deprecated in
/home/dh_zcawna/maydayglow.com/wp-content/themes/Divi/includes/builder/module/helpers/HoverOptions.php
on line
71
Deprecated
: strpos(): Passing null to parameter #1 ($haystack) of type string is deprecated in
/home/dh_zcawna/maydayglow.com/wp-content/themes/Divi/includes/builder/module/helpers/HoverOptions.php
on line
71
Deprecated
: strpos(): Passing null to parameter #1 ($haystack) of type string is deprecated in
/home/dh_zcawna/maydayglow.com/wp-content/themes/Divi/includes/builder/module/helpers/HoverOptions.php
on line
71
Deprecated
: strpos(): Passing null to parameter #1 ($haystack) of type string is deprecated in
/home/dh_zcawna/maydayglow.com/wp-content/themes/Divi/includes/builder/module/helpers/HoverOptions.php
on line
71
Deprecated
: strpos(): Passing null to parameter #1 ($haystack) of type string is deprecated in
/home/dh_zcawna/maydayglow.com/wp-content/themes/Divi/includes/builder/module/helpers/HoverOptions.php
on line
71
Deprecated
: strpos(): Passing null to parameter #1 ($haystack) of type string is deprecated in
/home/dh_zcawna/maydayglow.com/wp-content/themes/Divi/includes/builder/module/helpers/HoverOptions.php
on line
71
Deprecated
: strpos(): Passing null to parameter #1 ($haystack) of type string is deprecated in
/home/dh_zcawna/maydayglow.com/wp-content/themes/Divi/includes/builder/module/helpers/HoverOptions.php
on line
71
Deprecated
: strpos(): Passing null to parameter #1 ($haystack) of type string is deprecated in
/home/dh_zcawna/maydayglow.com/wp-content/themes/Divi/includes/builder/module/helpers/HoverOptions.php
on line
71
Deprecated
: strpos(): Passing null to parameter #1 ($haystack) of type string is deprecated in
/home/dh_zcawna/maydayglow.com/wp-content/themes/Divi/includes/builder/module/helpers/HoverOptions.php
on line
71
Deprecated
: strpos(): Passing null to parameter #1 ($haystack) of type string is deprecated in
/home/dh_zcawna/maydayglow.com/wp-content/themes/Divi/includes/builder/module/helpers/HoverOptions.php
on line
71
Deprecated
: strpos(): Passing null to parameter #1 ($haystack) of type string is deprecated in
/home/dh_zcawna/maydayglow.com/wp-content/themes/Divi/includes/builder/module/helpers/HoverOptions.php
on line
71
Deprecated
: strpos(): Passing null to parameter #1 ($haystack) of type string is deprecated in
/home/dh_zcawna/maydayglow.com/wp-content/themes/Divi/includes/builder/module/helpers/HoverOptions.php
on line
71
Deprecated
: strpos(): Passing null to parameter #1 ($haystack) of type string is deprecated in
/home/dh_zcawna/maydayglow.com/wp-content/themes/Divi/includes/builder/module/helpers/HoverOptions.php
on line
71
Deprecated
: strpos(): Passing null to parameter #1 ($haystack) of type string is deprecated in
/home/dh_zcawna/maydayglow.com/wp-content/themes/Divi/includes/builder/module/helpers/HoverOptions.php
on line
71
Deprecated
: strpos(): Passing null to parameter #1 ($haystack) of type string is deprecated in
/home/dh_zcawna/maydayglow.com/wp-content/themes/Divi/includes/builder/module/helpers/HoverOptions.php
on line
71
Deprecated
: strpos(): Passing null to parameter #1 ($haystack) of type string is deprecated in
/home/dh_zcawna/maydayglow.com/wp-content/themes/Divi/includes/builder/module/helpers/HoverOptions.php
on line
71
Deprecated
: strpos(): Passing null to parameter #1 ($haystack) of type string is deprecated in
/home/dh_zcawna/maydayglow.com/wp-content/themes/Divi/includes/builder/module/helpers/HoverOptions.php
on line
71
Deprecated
: strpos(): Passing null to parameter #1 ($haystack) of type string is deprecated in
/home/dh_zcawna/maydayglow.com/wp-content/themes/Divi/includes/builder/module/helpers/HoverOptions.php
on line
71
Deprecated
: strpos(): Passing null to parameter #1 ($haystack) of type string is deprecated in
/home/dh_zcawna/maydayglow.com/wp-content/themes/Divi/includes/builder/module/helpers/HoverOptions.php
on line
71
Deprecated
: strpos(): Passing null to parameter #1 ($haystack) of type string is deprecated in
/home/dh_zcawna/maydayglow.com/wp-content/themes/Divi/includes/builder/module/helpers/HoverOptions.php
on line
71
Deprecated
: strpos(): Passing null to parameter #1 ($haystack) of type string is deprecated in
/home/dh_zcawna/maydayglow.com/wp-content/themes/Divi/includes/builder/module/helpers/HoverOptions.php
on line
71
Deprecated
: strpos(): Passing null to parameter #1 ($haystack) of type string is deprecated in
/home/dh_zcawna/maydayglow.com/wp-content/themes/Divi/includes/builder/module/helpers/HoverOptions.php
on line
71
Deprecated
: strpos(): Passing null to parameter #1 ($haystack) of type string is deprecated in
/home/dh_zcawna/maydayglow.com/wp-content/themes/Divi/includes/builder/module/helpers/HoverOptions.php
on line
71
Deprecated
: strpos(): Passing null to parameter #1 ($haystack) of type string is deprecated in
/home/dh_zcawna/maydayglow.com/wp-content/themes/Divi/includes/builder/module/helpers/HoverOptions.php
on line
71
Deprecated
: strpos(): Passing null to parameter #1 ($haystack) of type string is deprecated in
/home/dh_zcawna/maydayglow.com/wp-content/themes/Divi/includes/builder/module/helpers/HoverOptions.php
on line
71
Deprecated
: strpos(): Passing null to parameter #1 ($haystack) of type string is deprecated in
/home/dh_zcawna/maydayglow.com/wp-content/themes/Divi/includes/builder/module/helpers/HoverOptions.php
on line
71
Deprecated
: strpos(): Passing null to parameter #1 ($haystack) of type string is deprecated in
/home/dh_zcawna/maydayglow.com/wp-content/themes/Divi/includes/builder/module/helpers/HoverOptions.php
on line
71
Deprecated
: strpos(): Passing null to parameter #1 ($haystack) of type string is deprecated in
/home/dh_zcawna/maydayglow.com/wp-content/themes/Divi/includes/builder/module/helpers/HoverOptions.php
on line
71
Deprecated
: strpos(): Passing null to parameter #1 ($haystack) of type string is deprecated in
/home/dh_zcawna/maydayglow.com/wp-content/themes/Divi/includes/builder/module/helpers/HoverOptions.php
on line
71
Deprecated
: strpos(): Passing null to parameter #1 ($haystack) of type string is deprecated in
/home/dh_zcawna/maydayglow.com/wp-content/themes/Divi/includes/builder/module/helpers/HoverOptions.php
on line
71
Deprecated
: strpos(): Passing null to parameter #1 ($haystack) of type string is deprecated in
/home/dh_zcawna/maydayglow.com/wp-content/themes/Divi/includes/builder/module/helpers/HoverOptions.php
on line
71
Deprecated
: strpos(): Passing null to parameter #1 ($haystack) of type string is deprecated in
/home/dh_zcawna/maydayglow.com/wp-content/themes/Divi/includes/builder/module/helpers/HoverOptions.php
on line
71
Deprecated
: strpos(): Passing null to parameter #1 ($haystack) of type string is deprecated in
/home/dh_zcawna/maydayglow.com/wp-content/themes/Divi/includes/builder/module/helpers/HoverOptions.php
on line
71
Deprecated
: strpos(): Passing null to parameter #1 ($haystack) of type string is deprecated in
/home/dh_zcawna/maydayglow.com/wp-content/themes/Divi/includes/builder/module/helpers/HoverOptions.php
on line
71
Deprecated
: strpos(): Passing null to parameter #1 ($haystack) of type string is deprecated in
/home/dh_zcawna/maydayglow.com/wp-content/themes/Divi/includes/builder/module/helpers/HoverOptions.php
on line
71
Deprecated
: strpos(): Passing null to parameter #1 ($haystack) of type string is deprecated in
/home/dh_zcawna/maydayglow.com/wp-content/themes/Divi/includes/builder/module/helpers/HoverOptions.php
on line
71
Deprecated
: strpos(): Passing null to parameter #1 ($haystack) of type string is deprecated in
/home/dh_zcawna/maydayglow.com/wp-content/themes/Divi/includes/builder/module/helpers/HoverOptions.php
on line
71
Deprecated
: strpos(): Passing null to parameter #1 ($haystack) of type string is deprecated in
/home/dh_zcawna/maydayglow.com/wp-content/themes/Divi/includes/builder/module/helpers/HoverOptions.php
on line
71
Deprecated
: strpos(): Passing null to parameter #1 ($haystack) of type string is deprecated in
/home/dh_zcawna/maydayglow.com/wp-content/themes/Divi/includes/builder/module/helpers/HoverOptions.php
on line
71
Deprecated
: strpos(): Passing null to parameter #1 ($haystack) of type string is deprecated in
/home/dh_zcawna/maydayglow.com/wp-content/themes/Divi/includes/builder/module/helpers/HoverOptions.php
on line
71
Deprecated
: strpos(): Passing null to parameter #1 ($haystack) of type string is deprecated in
/home/dh_zcawna/maydayglow.com/wp-content/themes/Divi/includes/builder/module/helpers/HoverOptions.php
on line
71
Deprecated
: strpos(): Passing null to parameter #1 ($haystack) of type string is deprecated in
/home/dh_zcawna/maydayglow.com/wp-content/themes/Divi/includes/builder/module/helpers/HoverOptions.php
on line
71
Deprecated
: strpos(): Passing null to parameter #1 ($haystack) of type string is deprecated in
/home/dh_zcawna/maydayglow.com/wp-content/themes/Divi/includes/builder/module/helpers/HoverOptions.php
on line
71
Deprecated
: strpos(): Passing null to parameter #1 ($haystack) of type string is deprecated in
/home/dh_zcawna/maydayglow.com/wp-content/themes/Divi/includes/builder/module/helpers/HoverOptions.php
on line
71
Deprecated
: strpos(): Passing null to parameter #1 ($haystack) of type string is deprecated in
/home/dh_zcawna/maydayglow.com/wp-content/themes/Divi/includes/builder/module/helpers/HoverOptions.php
on line
71
Deprecated
: strpos(): Passing null to parameter #1 ($haystack) of type string is deprecated in
/home/dh_zcawna/maydayglow.com/wp-content/themes/Divi/includes/builder/module/helpers/HoverOptions.php
on line
71
Deprecated
: strpos(): Passing null to parameter #1 ($haystack) of type string is deprecated in
/home/dh_zcawna/maydayglow.com/wp-content/themes/Divi/includes/builder/module/helpers/HoverOptions.php
on line
71
Deprecated
: strpos(): Passing null to parameter #1 ($haystack) of type string is deprecated in
/home/dh_zcawna/maydayglow.com/wp-content/themes/Divi/includes/builder/module/helpers/HoverOptions.php
on line
71
Deprecated
: strpos(): Passing null to parameter #1 ($haystack) of type string is deprecated in
/home/dh_zcawna/maydayglow.com/wp-content/themes/Divi/includes/builder/module/helpers/HoverOptions.php
on line
71
Deprecated
: strpos(): Passing null to parameter #1 ($haystack) of type string is deprecated in
/home/dh_zcawna/maydayglow.com/wp-content/themes/Divi/includes/builder/module/helpers/HoverOptions.php
on line
71
Deprecated
: strpos(): Passing null to parameter #1 ($haystack) of type string is deprecated in
/home/dh_zcawna/maydayglow.com/wp-content/themes/Divi/includes/builder/module/helpers/HoverOptions.php
on line
71
Deprecated
: strpos(): Passing null to parameter #1 ($haystack) of type string is deprecated in
/home/dh_zcawna/maydayglow.com/wp-content/themes/Divi/includes/builder/module/helpers/HoverOptions.php
on line
71
Deprecated
: strpos(): Passing null to parameter #1 ($haystack) of type string is deprecated in
/home/dh_zcawna/maydayglow.com/wp-content/themes/Divi/includes/builder/module/helpers/HoverOptions.php
on line
71
Deprecated
: strpos(): Passing null to parameter #1 ($haystack) of type string is deprecated in
/home/dh_zcawna/maydayglow.com/wp-content/themes/Divi/includes/builder/module/helpers/HoverOptions.php
on line
71
Deprecated
: strpos(): Passing null to parameter #1 ($haystack) of type string is deprecated in
/home/dh_zcawna/maydayglow.com/wp-content/themes/Divi/includes/builder/module/helpers/HoverOptions.php
on line
71
Deprecated
: strpos(): Passing null to parameter #1 ($haystack) of type string is deprecated in
/home/dh_zcawna/maydayglow.com/wp-content/themes/Divi/includes/builder/module/helpers/HoverOptions.php
on line
71
Deprecated
: strpos(): Passing null to parameter #1 ($haystack) of type string is deprecated in
/home/dh_zcawna/maydayglow.com/wp-content/themes/Divi/includes/builder/module/helpers/HoverOptions.php
on line
71
Deprecated
: strpos(): Passing null to parameter #1 ($haystack) of type string is deprecated in
/home/dh_zcawna/maydayglow.com/wp-content/themes/Divi/includes/builder/module/helpers/HoverOptions.php
on line
71
Deprecated
: strpos(): Passing null to parameter #1 ($haystack) of type string is deprecated in
/home/dh_zcawna/maydayglow.com/wp-content/themes/Divi/includes/builder/module/helpers/HoverOptions.php
on line
71
Deprecated
: strpos(): Passing null to parameter #1 ($haystack) of type string is deprecated in
/home/dh_zcawna/maydayglow.com/wp-content/themes/Divi/includes/builder/module/helpers/HoverOptions.php
on line
71
Deprecated
: strpos(): Passing null to parameter #1 ($haystack) of type string is deprecated in
/home/dh_zcawna/maydayglow.com/wp-content/themes/Divi/includes/builder/module/helpers/HoverOptions.php
on line
71
Deprecated
: strpos(): Passing null to parameter #1 ($haystack) of type string is deprecated in
/home/dh_zcawna/maydayglow.com/wp-content/themes/Divi/includes/builder/module/helpers/HoverOptions.php
on line
71
Deprecated
: strpos(): Passing null to parameter #1 ($haystack) of type string is deprecated in
/home/dh_zcawna/maydayglow.com/wp-content/themes/Divi/includes/builder/module/helpers/HoverOptions.php
on line
71
Deprecated
: strpos(): Passing null to parameter #1 ($haystack) of type string is deprecated in
/home/dh_zcawna/maydayglow.com/wp-content/themes/Divi/includes/builder/module/helpers/HoverOptions.php
on line
71
Deprecated
: rtrim(): Passing null to parameter #1 ($string) of type string is deprecated in
/home/dh_zcawna/maydayglow.com/wp-content/themes/Divi/includes/builder/class-et-builder-element.php
on line
15982
Deprecated
: strpos(): Passing null to parameter #1 ($haystack) of type string is deprecated in
/home/dh_zcawna/maydayglow.com/wp-content/themes/Divi/includes/builder/module/helpers/HoverOptions.php
on line
71
Deprecated
: strpos(): Passing null to parameter #1 ($haystack) of type string is deprecated in
/home/dh_zcawna/maydayglow.com/wp-content/themes/Divi/includes/builder/module/helpers/HoverOptions.php
on line
71
Deprecated
: strpos(): Passing null to parameter #1 ($haystack) of type string is deprecated in
/home/dh_zcawna/maydayglow.com/wp-content/themes/Divi/includes/builder/module/helpers/HoverOptions.php
on line
71
Deprecated
: strpos(): Passing null to parameter #1 ($haystack) of type string is deprecated in
/home/dh_zcawna/maydayglow.com/wp-content/themes/Divi/includes/builder/module/helpers/HoverOptions.php
on line
71
Deprecated
: strpos(): Passing null to parameter #1 ($haystack) of type string is deprecated in
/home/dh_zcawna/maydayglow.com/wp-content/themes/Divi/includes/builder/module/helpers/HoverOptions.php
on line
71
Deprecated
: strpos(): Passing null to parameter #1 ($haystack) of type string is deprecated in
/home/dh_zcawna/maydayglow.com/wp-content/themes/Divi/includes/builder/module/helpers/HoverOptions.php
on line
71
Deprecated
: strpos(): Passing null to parameter #1 ($haystack) of type string is deprecated in
/home/dh_zcawna/maydayglow.com/wp-content/themes/Divi/includes/builder/module/helpers/HoverOptions.php
on line
71
Deprecated
: strpos(): Passing null to parameter #1 ($haystack) of type string is deprecated in
/home/dh_zcawna/maydayglow.com/wp-content/themes/Divi/includes/builder/module/helpers/HoverOptions.php
on line
71
Deprecated
: strpos(): Passing null to parameter #1 ($haystack) of type string is deprecated in
/home/dh_zcawna/maydayglow.com/wp-content/themes/Divi/includes/builder/module/helpers/HoverOptions.php
on line
71
Deprecated
: strpos(): Passing null to parameter #1 ($haystack) of type string is deprecated in
/home/dh_zcawna/maydayglow.com/wp-content/themes/Divi/includes/builder/module/helpers/HoverOptions.php
on line
71
Deprecated
: strpos(): Passing null to parameter #1 ($haystack) of type string is deprecated in
/home/dh_zcawna/maydayglow.com/wp-content/themes/Divi/includes/builder/module/helpers/HoverOptions.php
on line
71
Deprecated
: strpos(): Passing null to parameter #1 ($haystack) of type string is deprecated in
/home/dh_zcawna/maydayglow.com/wp-content/themes/Divi/includes/builder/module/helpers/HoverOptions.php
on line
71
Deprecated
: strpos(): Passing null to parameter #1 ($haystack) of type string is deprecated in
/home/dh_zcawna/maydayglow.com/wp-content/themes/Divi/includes/builder/module/helpers/HoverOptions.php
on line
71
Deprecated
: strpos(): Passing null to parameter #1 ($haystack) of type string is deprecated in
/home/dh_zcawna/maydayglow.com/wp-content/themes/Divi/includes/builder/module/helpers/HoverOptions.php
on line
71
Deprecated
: strpos(): Passing null to parameter #1 ($haystack) of type string is deprecated in
/home/dh_zcawna/maydayglow.com/wp-content/themes/Divi/includes/builder/module/helpers/HoverOptions.php
on line
71
Deprecated
: strpos(): Passing null to parameter #1 ($haystack) of type string is deprecated in
/home/dh_zcawna/maydayglow.com/wp-content/themes/Divi/includes/builder/module/helpers/HoverOptions.php
on line
71
Deprecated
: strpos(): Passing null to parameter #1 ($haystack) of type string is deprecated in
/home/dh_zcawna/maydayglow.com/wp-content/themes/Divi/includes/builder/module/helpers/HoverOptions.php
on line
71
Deprecated
: strpos(): Passing null to parameter #1 ($haystack) of type string is deprecated in
/home/dh_zcawna/maydayglow.com/wp-content/themes/Divi/includes/builder/module/helpers/HoverOptions.php
on line
71
Deprecated
: strpos(): Passing null to parameter #1 ($haystack) of type string is deprecated in
/home/dh_zcawna/maydayglow.com/wp-content/themes/Divi/includes/builder/module/helpers/HoverOptions.php
on line
71
Deprecated
: strpos(): Passing null to parameter #1 ($haystack) of type string is deprecated in
/home/dh_zcawna/maydayglow.com/wp-content/themes/Divi/includes/builder/module/helpers/HoverOptions.php
on line
71
Deprecated
: strpos(): Passing null to parameter #1 ($haystack) of type string is deprecated in
/home/dh_zcawna/maydayglow.com/wp-content/themes/Divi/includes/builder/module/helpers/HoverOptions.php
on line
71
Deprecated
: strpos(): Passing null to parameter #1 ($haystack) of type string is deprecated in
/home/dh_zcawna/maydayglow.com/wp-content/themes/Divi/includes/builder/module/helpers/HoverOptions.php
on line
71
Deprecated
: strpos(): Passing null to parameter #1 ($haystack) of type string is deprecated in
/home/dh_zcawna/maydayglow.com/wp-content/themes/Divi/includes/builder/module/helpers/HoverOptions.php
on line
71
Deprecated
: strpos(): Passing null to parameter #1 ($haystack) of type string is deprecated in
/home/dh_zcawna/maydayglow.com/wp-content/themes/Divi/includes/builder/module/helpers/HoverOptions.php
on line
71
Deprecated
: strpos(): Passing null to parameter #1 ($haystack) of type string is deprecated in
/home/dh_zcawna/maydayglow.com/wp-content/themes/Divi/includes/builder/module/helpers/HoverOptions.php
on line
71
Deprecated
: strpos(): Passing null to parameter #1 ($haystack) of type string is deprecated in
/home/dh_zcawna/maydayglow.com/wp-content/themes/Divi/includes/builder/module/helpers/HoverOptions.php
on line
71
Deprecated
: strpos(): Passing null to parameter #1 ($haystack) of type string is deprecated in
/home/dh_zcawna/maydayglow.com/wp-content/themes/Divi/includes/builder/module/helpers/HoverOptions.php
on line
71
Deprecated
: strpos(): Passing null to parameter #1 ($haystack) of type string is deprecated in
/home/dh_zcawna/maydayglow.com/wp-content/themes/Divi/includes/builder/module/helpers/HoverOptions.php
on line
71
Deprecated
: strpos(): Passing null to parameter #1 ($haystack) of type string is deprecated in
/home/dh_zcawna/maydayglow.com/wp-content/themes/Divi/includes/builder/module/helpers/HoverOptions.php
on line
71
Deprecated
: strpos(): Passing null to parameter #1 ($haystack) of type string is deprecated in
/home/dh_zcawna/maydayglow.com/wp-content/themes/Divi/includes/builder/module/helpers/HoverOptions.php
on line
71
Deprecated
: strpos(): Passing null to parameter #1 ($haystack) of type string is deprecated in
/home/dh_zcawna/maydayglow.com/wp-content/themes/Divi/includes/builder/module/helpers/HoverOptions.php
on line
71
Deprecated
: strpos(): Passing null to parameter #1 ($haystack) of type string is deprecated in
/home/dh_zcawna/maydayglow.com/wp-content/themes/Divi/includes/builder/module/helpers/HoverOptions.php
on line
71
Deprecated
: strpos(): Passing null to parameter #1 ($haystack) of type string is deprecated in
/home/dh_zcawna/maydayglow.com/wp-content/themes/Divi/includes/builder/module/helpers/HoverOptions.php
on line
71
Deprecated
: strpos(): Passing null to parameter #1 ($haystack) of type string is deprecated in
/home/dh_zcawna/maydayglow.com/wp-content/themes/Divi/includes/builder/module/helpers/HoverOptions.php
on line
71
Deprecated
: strpos(): Passing null to parameter #1 ($haystack) of type string is deprecated in
/home/dh_zcawna/maydayglow.com/wp-content/themes/Divi/includes/builder/module/helpers/HoverOptions.php
on line
71
Deprecated
: strpos(): Passing null to parameter #1 ($haystack) of type string is deprecated in
/home/dh_zcawna/maydayglow.com/wp-content/themes/Divi/includes/builder/module/helpers/HoverOptions.php
on line
71
Deprecated
: strpos(): Passing null to parameter #1 ($haystack) of type string is deprecated in
/home/dh_zcawna/maydayglow.com/wp-content/themes/Divi/includes/builder/module/helpers/HoverOptions.php
on line
71
Deprecated
: strpos(): Passing null to parameter #1 ($haystack) of type string is deprecated in
/home/dh_zcawna/maydayglow.com/wp-content/themes/Divi/includes/builder/module/helpers/HoverOptions.php
on line
71
Deprecated
: strpos(): Passing null to parameter #1 ($haystack) of type string is deprecated in
/home/dh_zcawna/maydayglow.com/wp-content/themes/Divi/includes/builder/module/helpers/HoverOptions.php
on line
71
Deprecated
: strpos(): Passing null to parameter #1 ($haystack) of type string is deprecated in
/home/dh_zcawna/maydayglow.com/wp-content/themes/Divi/includes/builder/module/helpers/HoverOptions.php
on line
71
Deprecated
: strpos(): Passing null to parameter #1 ($haystack) of type string is deprecated in
/home/dh_zcawna/maydayglow.com/wp-content/themes/Divi/includes/builder/module/helpers/HoverOptions.php
on line
71
Deprecated
: strpos(): Passing null to parameter #1 ($haystack) of type string is deprecated in
/home/dh_zcawna/maydayglow.com/wp-content/themes/Divi/includes/builder/module/helpers/HoverOptions.php
on line
71
Deprecated
: strpos(): Passing null to parameter #1 ($haystack) of type string is deprecated in
/home/dh_zcawna/maydayglow.com/wp-content/themes/Divi/includes/builder/module/helpers/HoverOptions.php
on line
71
Deprecated
: strpos(): Passing null to parameter #1 ($haystack) of type string is deprecated in
/home/dh_zcawna/maydayglow.com/wp-content/themes/Divi/includes/builder/module/helpers/HoverOptions.php
on line
71
Deprecated
: strpos(): Passing null to parameter #1 ($haystack) of type string is deprecated in
/home/dh_zcawna/maydayglow.com/wp-content/themes/Divi/includes/builder/module/helpers/HoverOptions.php
on line
71
Deprecated
: strpos(): Passing null to parameter #1 ($haystack) of type string is deprecated in
/home/dh_zcawna/maydayglow.com/wp-content/themes/Divi/includes/builder/module/helpers/HoverOptions.php
on line
71
Deprecated
: strpos(): Passing null to parameter #1 ($haystack) of type string is deprecated in
/home/dh_zcawna/maydayglow.com/wp-content/themes/Divi/includes/builder/module/helpers/HoverOptions.php
on line
71
Deprecated
: strpos(): Passing null to parameter #1 ($haystack) of type string is deprecated in
/home/dh_zcawna/maydayglow.com/wp-content/themes/Divi/includes/builder/module/helpers/HoverOptions.php
on line
71
Deprecated
: strpos(): Passing null to parameter #1 ($haystack) of type string is deprecated in
/home/dh_zcawna/maydayglow.com/wp-content/themes/Divi/includes/builder/module/helpers/HoverOptions.php
on line
71
Deprecated
: strpos(): Passing null to parameter #1 ($haystack) of type string is deprecated in
/home/dh_zcawna/maydayglow.com/wp-content/themes/Divi/includes/builder/module/helpers/HoverOptions.php
on line
71
Deprecated
: strpos(): Passing null to parameter #1 ($haystack) of type string is deprecated in
/home/dh_zcawna/maydayglow.com/wp-content/themes/Divi/includes/builder/module/helpers/HoverOptions.php
on line
71
Deprecated
: strpos(): Passing null to parameter #1 ($haystack) of type string is deprecated in
/home/dh_zcawna/maydayglow.com/wp-content/themes/Divi/includes/builder/module/helpers/HoverOptions.php
on line
71
Deprecated
: strpos(): Passing null to parameter #1 ($haystack) of type string is deprecated in
/home/dh_zcawna/maydayglow.com/wp-content/themes/Divi/includes/builder/module/helpers/HoverOptions.php
on line
71
Deprecated
: strpos(): Passing null to parameter #1 ($haystack) of type string is deprecated in
/home/dh_zcawna/maydayglow.com/wp-content/themes/Divi/includes/builder/module/helpers/HoverOptions.php
on line
71
Deprecated
: strpos(): Passing null to parameter #1 ($haystack) of type string is deprecated in
/home/dh_zcawna/maydayglow.com/wp-content/themes/Divi/includes/builder/module/helpers/HoverOptions.php
on line
71
Deprecated
: strpos(): Passing null to parameter #1 ($haystack) of type string is deprecated in
/home/dh_zcawna/maydayglow.com/wp-content/themes/Divi/includes/builder/module/helpers/HoverOptions.php
on line
71
Deprecated
: strpos(): Passing null to parameter #1 ($haystack) of type string is deprecated in
/home/dh_zcawna/maydayglow.com/wp-content/themes/Divi/includes/builder/module/helpers/HoverOptions.php
on line
71
Deprecated
: strpos(): Passing null to parameter #1 ($haystack) of type string is deprecated in
/home/dh_zcawna/maydayglow.com/wp-content/themes/Divi/includes/builder/module/helpers/HoverOptions.php
on line
71
Deprecated
: strpos(): Passing null to parameter #1 ($haystack) of type string is deprecated in
/home/dh_zcawna/maydayglow.com/wp-content/themes/Divi/includes/builder/module/helpers/HoverOptions.php
on line
71
Deprecated
: strpos(): Passing null to parameter #1 ($haystack) of type string is deprecated in
/home/dh_zcawna/maydayglow.com/wp-content/themes/Divi/includes/builder/module/helpers/HoverOptions.php
on line
71
Deprecated
: strpos(): Passing null to parameter #1 ($haystack) of type string is deprecated in
/home/dh_zcawna/maydayglow.com/wp-content/themes/Divi/includes/builder/module/helpers/HoverOptions.php
on line
71
Deprecated
: strpos(): Passing null to parameter #1 ($haystack) of type string is deprecated in
/home/dh_zcawna/maydayglow.com/wp-content/themes/Divi/includes/builder/module/helpers/HoverOptions.php
on line
71
Deprecated
: strpos(): Passing null to parameter #1 ($haystack) of type string is deprecated in
/home/dh_zcawna/maydayglow.com/wp-content/themes/Divi/includes/builder/module/helpers/HoverOptions.php
on line
71
Deprecated
: strpos(): Passing null to parameter #1 ($haystack) of type string is deprecated in
/home/dh_zcawna/maydayglow.com/wp-content/themes/Divi/includes/builder/module/helpers/HoverOptions.php
on line
71
Deprecated
: strpos(): Passing null to parameter #1 ($haystack) of type string is deprecated in
/home/dh_zcawna/maydayglow.com/wp-content/themes/Divi/includes/builder/module/helpers/HoverOptions.php
on line
71
Deprecated
: strpos(): Passing null to parameter #1 ($haystack) of type string is deprecated in
/home/dh_zcawna/maydayglow.com/wp-content/themes/Divi/includes/builder/module/helpers/HoverOptions.php
on line
71
Deprecated
: strpos(): Passing null to parameter #1 ($haystack) of type string is deprecated in
/home/dh_zcawna/maydayglow.com/wp-content/themes/Divi/includes/builder/module/helpers/HoverOptions.php
on line
71
Deprecated
: strpos(): Passing null to parameter #1 ($haystack) of type string is deprecated in
/home/dh_zcawna/maydayglow.com/wp-content/themes/Divi/includes/builder/module/helpers/HoverOptions.php
on line
71
Deprecated
: strpos(): Passing null to parameter #1 ($haystack) of type string is deprecated in
/home/dh_zcawna/maydayglow.com/wp-content/themes/Divi/includes/builder/module/helpers/HoverOptions.php
on line
71
Deprecated
: strpos(): Passing null to parameter #1 ($haystack) of type string is deprecated in
/home/dh_zcawna/maydayglow.com/wp-content/themes/Divi/includes/builder/module/helpers/HoverOptions.php
on line
71
Deprecated
: strpos(): Passing null to parameter #1 ($haystack) of type string is deprecated in
/home/dh_zcawna/maydayglow.com/wp-content/themes/Divi/includes/builder/module/helpers/HoverOptions.php
on line
71
Deprecated
: strpos(): Passing null to parameter #1 ($haystack) of type string is deprecated in
/home/dh_zcawna/maydayglow.com/wp-content/themes/Divi/includes/builder/module/helpers/HoverOptions.php
on line
71
Deprecated
: strpos(): Passing null to parameter #1 ($haystack) of type string is deprecated in
/home/dh_zcawna/maydayglow.com/wp-content/themes/Divi/includes/builder/module/helpers/HoverOptions.php
on line
71
Deprecated
: strpos(): Passing null to parameter #1 ($haystack) of type string is deprecated in
/home/dh_zcawna/maydayglow.com/wp-content/themes/Divi/includes/builder/module/helpers/HoverOptions.php
on line
71
Deprecated
: strpos(): Passing null to parameter #1 ($haystack) of type string is deprecated in
/home/dh_zcawna/maydayglow.com/wp-content/themes/Divi/includes/builder/module/helpers/HoverOptions.php
on line
71
Deprecated
: strpos(): Passing null to parameter #1 ($haystack) of type string is deprecated in
/home/dh_zcawna/maydayglow.com/wp-content/themes/Divi/includes/builder/module/helpers/HoverOptions.php
on line
71
Deprecated
: strpos(): Passing null to parameter #1 ($haystack) of type string is deprecated in
/home/dh_zcawna/maydayglow.com/wp-content/themes/Divi/includes/builder/module/helpers/HoverOptions.php
on line
71
Deprecated
: strpos(): Passing null to parameter #1 ($haystack) of type string is deprecated in
/home/dh_zcawna/maydayglow.com/wp-content/themes/Divi/includes/builder/module/helpers/HoverOptions.php
on line
71
Deprecated
: strpos(): Passing null to parameter #1 ($haystack) of type string is deprecated in
/home/dh_zcawna/maydayglow.com/wp-content/themes/Divi/includes/builder/module/helpers/HoverOptions.php
on line
71
Deprecated
: strpos(): Passing null to parameter #1 ($haystack) of type string is deprecated in
/home/dh_zcawna/maydayglow.com/wp-content/themes/Divi/includes/builder/module/helpers/HoverOptions.php
on line
71
Deprecated
: strpos(): Passing null to parameter #1 ($haystack) of type string is deprecated in
/home/dh_zcawna/maydayglow.com/wp-content/themes/Divi/includes/builder/module/helpers/HoverOptions.php
on line
71
Deprecated
: strpos(): Passing null to parameter #1 ($haystack) of type string is deprecated in
/home/dh_zcawna/maydayglow.com/wp-content/themes/Divi/includes/builder/module/helpers/HoverOptions.php
on line
71
Deprecated
: strpos(): Passing null to parameter #1 ($haystack) of type string is deprecated in
/home/dh_zcawna/maydayglow.com/wp-content/themes/Divi/includes/builder/module/helpers/HoverOptions.php
on line
71
Deprecated
: strpos(): Passing null to parameter #1 ($haystack) of type string is deprecated in
/home/dh_zcawna/maydayglow.com/wp-content/themes/Divi/includes/builder/module/helpers/HoverOptions.php
on line
71
Deprecated
: strpos(): Passing null to parameter #1 ($haystack) of type string is deprecated in
/home/dh_zcawna/maydayglow.com/wp-content/themes/Divi/includes/builder/module/helpers/HoverOptions.php
on line
71
Deprecated
: strpos(): Passing null to parameter #1 ($haystack) of type string is deprecated in
/home/dh_zcawna/maydayglow.com/wp-content/themes/Divi/includes/builder/module/helpers/HoverOptions.php
on line
71
Deprecated
: strpos(): Passing null to parameter #1 ($haystack) of type string is deprecated in
/home/dh_zcawna/maydayglow.com/wp-content/themes/Divi/includes/builder/module/helpers/HoverOptions.php
on line
71
Deprecated
: strpos(): Passing null to parameter #1 ($haystack) of type string is deprecated in
/home/dh_zcawna/maydayglow.com/wp-content/themes/Divi/includes/builder/module/helpers/HoverOptions.php
on line
71
Deprecated
: strpos(): Passing null to parameter #1 ($haystack) of type string is deprecated in
/home/dh_zcawna/maydayglow.com/wp-content/themes/Divi/includes/builder/module/helpers/HoverOptions.php
on line
71
Deprecated
: strpos(): Passing null to parameter #1 ($haystack) of type string is deprecated in
/home/dh_zcawna/maydayglow.com/wp-content/themes/Divi/includes/builder/module/helpers/HoverOptions.php
on line
71
Deprecated
: strpos(): Passing null to parameter #1 ($haystack) of type string is deprecated in
/home/dh_zcawna/maydayglow.com/wp-content/themes/Divi/includes/builder/module/helpers/HoverOptions.php
on line
71
Deprecated
: strpos(): Passing null to parameter #1 ($haystack) of type string is deprecated in
/home/dh_zcawna/maydayglow.com/wp-content/themes/Divi/includes/builder/module/helpers/HoverOptions.php
on line
71
Deprecated
: strpos(): Passing null to parameter #1 ($haystack) of type string is deprecated in
/home/dh_zcawna/maydayglow.com/wp-content/themes/Divi/includes/builder/module/helpers/HoverOptions.php
on line
71
Deprecated
: strpos(): Passing null to parameter #1 ($haystack) of type string is deprecated in
/home/dh_zcawna/maydayglow.com/wp-content/themes/Divi/includes/builder/module/helpers/HoverOptions.php
on line
71
Deprecated
: strpos(): Passing null to parameter #1 ($haystack) of type string is deprecated in
/home/dh_zcawna/maydayglow.com/wp-content/themes/Divi/includes/builder/module/helpers/HoverOptions.php
on line
71
Deprecated
: strpos(): Passing null to parameter #1 ($haystack) of type string is deprecated in
/home/dh_zcawna/maydayglow.com/wp-content/themes/Divi/includes/builder/module/helpers/HoverOptions.php
on line
71
Deprecated
: strpos(): Passing null to parameter #1 ($haystack) of type string is deprecated in
/home/dh_zcawna/maydayglow.com/wp-content/themes/Divi/includes/builder/module/helpers/HoverOptions.php
on line
71
Deprecated
: strpos(): Passing null to parameter #1 ($haystack) of type string is deprecated in
/home/dh_zcawna/maydayglow.com/wp-content/themes/Divi/includes/builder/module/helpers/HoverOptions.php
on line
71
Deprecated
: strpos(): Passing null to parameter #1 ($haystack) of type string is deprecated in
/home/dh_zcawna/maydayglow.com/wp-content/themes/Divi/includes/builder/module/helpers/HoverOptions.php
on line
71
Deprecated
: strpos(): Passing null to parameter #1 ($haystack) of type string is deprecated in
/home/dh_zcawna/maydayglow.com/wp-content/themes/Divi/includes/builder/module/helpers/HoverOptions.php
on line
71
Deprecated
: strpos(): Passing null to parameter #1 ($haystack) of type string is deprecated in
/home/dh_zcawna/maydayglow.com/wp-content/themes/Divi/includes/builder/module/helpers/HoverOptions.php
on line
71
Deprecated
: strpos(): Passing null to parameter #1 ($haystack) of type string is deprecated in
/home/dh_zcawna/maydayglow.com/wp-content/themes/Divi/includes/builder/module/helpers/HoverOptions.php
on line
71
Deprecated
: strpos(): Passing null to parameter #1 ($haystack) of type string is deprecated in
/home/dh_zcawna/maydayglow.com/wp-content/themes/Divi/includes/builder/module/helpers/HoverOptions.php
on line
71
Deprecated
: strpos(): Passing null to parameter #1 ($haystack) of type string is deprecated in
/home/dh_zcawna/maydayglow.com/wp-content/themes/Divi/includes/builder/module/helpers/HoverOptions.php
on line
71
Deprecated
: strpos(): Passing null to parameter #1 ($haystack) of type string is deprecated in
/home/dh_zcawna/maydayglow.com/wp-content/themes/Divi/includes/builder/module/helpers/HoverOptions.php
on line
71
Deprecated
: strpos(): Passing null to parameter #1 ($haystack) of type string is deprecated in
/home/dh_zcawna/maydayglow.com/wp-content/themes/Divi/includes/builder/module/helpers/HoverOptions.php
on line
71
Deprecated
: strpos(): Passing null to parameter #1 ($haystack) of type string is deprecated in
/home/dh_zcawna/maydayglow.com/wp-content/themes/Divi/includes/builder/module/helpers/HoverOptions.php
on line
71
Deprecated
: strpos(): Passing null to parameter #1 ($haystack) of type string is deprecated in
/home/dh_zcawna/maydayglow.com/wp-content/themes/Divi/includes/builder/module/helpers/HoverOptions.php
on line
71
Deprecated
: strpos(): Passing null to parameter #1 ($haystack) of type string is deprecated in
/home/dh_zcawna/maydayglow.com/wp-content/themes/Divi/includes/builder/module/helpers/HoverOptions.php
on line
71
Deprecated
: strpos(): Passing null to parameter #1 ($haystack) of type string is deprecated in
/home/dh_zcawna/maydayglow.com/wp-content/themes/Divi/includes/builder/module/helpers/HoverOptions.php
on line
71
Deprecated
: strpos(): Passing null to parameter #1 ($haystack) of type string is deprecated in
/home/dh_zcawna/maydayglow.com/wp-content/themes/Divi/includes/builder/module/helpers/HoverOptions.php
on line
71
Deprecated
: strpos(): Passing null to parameter #1 ($haystack) of type string is deprecated in
/home/dh_zcawna/maydayglow.com/wp-content/themes/Divi/includes/builder/module/helpers/HoverOptions.php
on line
71
Deprecated
: strpos(): Passing null to parameter #1 ($haystack) of type string is deprecated in
/home/dh_zcawna/maydayglow.com/wp-content/themes/Divi/includes/builder/module/helpers/HoverOptions.php
on line
71
Deprecated
: rtrim(): Passing null to parameter #1 ($string) of type string is deprecated in
/home/dh_zcawna/maydayglow.com/wp-content/themes/Divi/includes/builder/class-et-builder-element.php
on line
15982
Deprecated
: strpos(): Passing null to parameter #1 ($haystack) of type string is deprecated in
/home/dh_zcawna/maydayglow.com/wp-content/themes/Divi/includes/builder/module/helpers/HoverOptions.php
on line
71
Deprecated
: strpos(): Passing null to parameter #1 ($haystack) of type string is deprecated in
/home/dh_zcawna/maydayglow.com/wp-content/themes/Divi/includes/builder/module/helpers/HoverOptions.php
on line
71
Deprecated
: strpos(): Passing null to parameter #1 ($haystack) of type string is deprecated in
/home/dh_zcawna/maydayglow.com/wp-content/themes/Divi/includes/builder/module/helpers/HoverOptions.php
on line
71
Deprecated
: strpos(): Passing null to parameter #1 ($haystack) of type string is deprecated in
/home/dh_zcawna/maydayglow.com/wp-content/themes/Divi/includes/builder/module/helpers/HoverOptions.php
on line
71
Deprecated
: strpos(): Passing null to parameter #1 ($haystack) of type string is deprecated in
/home/dh_zcawna/maydayglow.com/wp-content/themes/Divi/includes/builder/module/helpers/HoverOptions.php
on line
71
Deprecated
: strpos(): Passing null to parameter #1 ($haystack) of type string is deprecated in
/home/dh_zcawna/maydayglow.com/wp-content/themes/Divi/includes/builder/module/helpers/HoverOptions.php
on line
71
Deprecated
: strpos(): Passing null to parameter #1 ($haystack) of type string is deprecated in
/home/dh_zcawna/maydayglow.com/wp-content/themes/Divi/includes/builder/module/helpers/HoverOptions.php
on line
71
Deprecated
: strpos(): Passing null to parameter #1 ($haystack) of type string is deprecated in
/home/dh_zcawna/maydayglow.com/wp-content/themes/Divi/includes/builder/module/helpers/HoverOptions.php
on line
71
Deprecated
: strpos(): Passing null to parameter #1 ($haystack) of type string is deprecated in
/home/dh_zcawna/maydayglow.com/wp-content/themes/Divi/includes/builder/module/helpers/HoverOptions.php
on line
71
Deprecated
: strpos(): Passing null to parameter #1 ($haystack) of type string is deprecated in
/home/dh_zcawna/maydayglow.com/wp-content/themes/Divi/includes/builder/module/helpers/HoverOptions.php
on line
71
Deprecated
: strpos(): Passing null to parameter #1 ($haystack) of type string is deprecated in
/home/dh_zcawna/maydayglow.com/wp-content/themes/Divi/includes/builder/module/helpers/HoverOptions.php
on line
71
Deprecated
: strpos(): Passing null to parameter #1 ($haystack) of type string is deprecated in
/home/dh_zcawna/maydayglow.com/wp-content/themes/Divi/includes/builder/module/helpers/HoverOptions.php
on line
71
Deprecated
: strpos(): Passing null to parameter #1 ($haystack) of type string is deprecated in
/home/dh_zcawna/maydayglow.com/wp-content/themes/Divi/includes/builder/module/helpers/HoverOptions.php
on line
71
Deprecated
: strpos(): Passing null to parameter #1 ($haystack) of type string is deprecated in
/home/dh_zcawna/maydayglow.com/wp-content/themes/Divi/includes/builder/module/helpers/HoverOptions.php
on line
71
Deprecated
: strpos(): Passing null to parameter #1 ($haystack) of type string is deprecated in
/home/dh_zcawna/maydayglow.com/wp-content/themes/Divi/includes/builder/module/helpers/HoverOptions.php
on line
71
Deprecated
: strpos(): Passing null to parameter #1 ($haystack) of type string is deprecated in
/home/dh_zcawna/maydayglow.com/wp-content/themes/Divi/includes/builder/module/helpers/HoverOptions.php
on line
71
Deprecated
: strpos(): Passing null to parameter #1 ($haystack) of type string is deprecated in
/home/dh_zcawna/maydayglow.com/wp-content/themes/Divi/includes/builder/module/helpers/HoverOptions.php
on line
71
Deprecated
: strpos(): Passing null to parameter #1 ($haystack) of type string is deprecated in
/home/dh_zcawna/maydayglow.com/wp-content/themes/Divi/includes/builder/module/helpers/HoverOptions.php
on line
71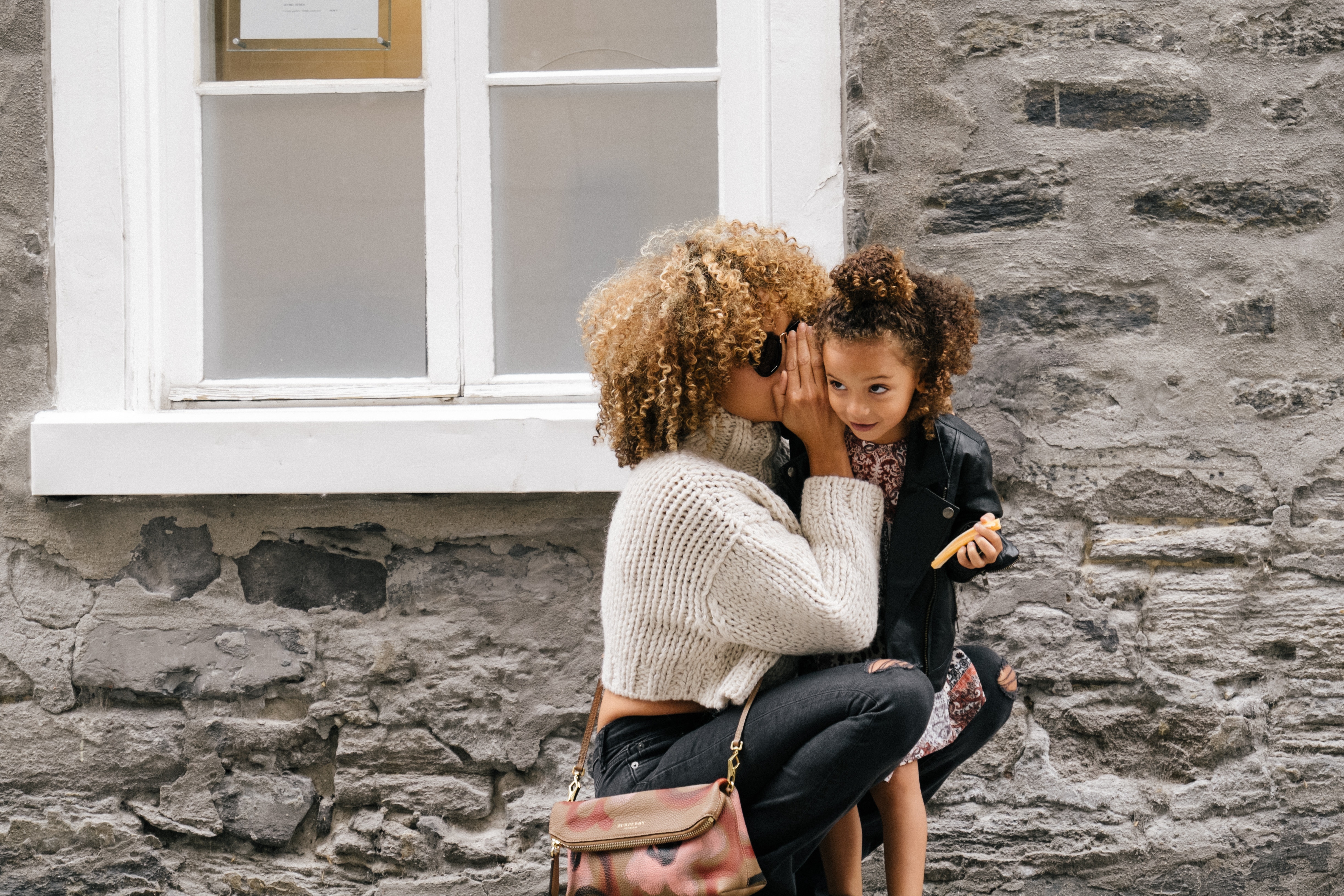 I've done my own hair for about 25 of my years on this Earth and I've got epic tales of trauma suffered by my hair: knots, awkward layers, bangs, heat, chemicals, and that one time I thought it would be great to let my friend in beauty school give me peek-a-boo highlights to be edgy; my hair fell out. I've earned these pearls of wisdom through trial & error, burns, sweat and tears. But my hair and I are finally buddies, and have been for the past eight years and these are most valuable things I've learned along the way.
The Five Curly Hair Commandments
1. Get your hair cut by a stylist that specializes in curly hair
If you follow one thing on this list, please, DO THIS!  Getting your curls properly shaped will make styling so much easier, minimizing the amount of time you need to spend on your hair.
Ask questions about their process before they take the shears to your hair. If a stylist wants to cut your hair while it's wet, or god forbid, straighten it and then cut it, save your money and walk out of that salon; they don't know what they're doing.
A curly stylist who is good at their craft will know how to layer your hair, cutting each single curl while it is dry to lay nicely while also factoring in shrinkage. Yes, you'll have to pay upwards of $100-$150, but it is so worth it.
Finding a good curly hair stylist means researching and asking around.  My stylist is certified in the Deva Cut technique, and you can find a certified stylist in your area. If you think you've found The One, look for before and after pictures of their clients. A reputable stylist should have an online portfolio their past work or post on social media. See someone in your coffee shop with great curls? Ask her where she gets her hair done! It's not weird.
2. Comb/detangle only while in the shower
Hair should be soaking wet and have conditioner applied to minimize breakage.
NEVER attempt to comb or detangle outside of the shower.
Always use a wide-tooth comb or pick, never a brush.
Set your part while detangling in the shower to minimize any fiddling you have to do to style, once outside of the shower.
Once out of the shower, immediately apply styling products to soaking wet hair.
Now, hands off until it's dry. This is the secret to minimizing frizz and getting hair to air dry in perfect corkscrew coils.
3. Do not use silicones
If you've read my post about 10 ingredients to avoid, you know how gross silicones are, but it's one of the most tempting rules to break. Yes, products with silicone initially feel great since your comb whisks through the hair, but for the next three days, my curls are limp and weighed down. Hair gets dry because strands are coated with the plastic-derived ingredient, preventing moisture from getting in. I then have to use a clarifying shampoo, which dries out my strands, creating a vicious cycle.
If you need lots of slip for detangling, try these go-to products: Innnersense Botanicals Cream Conditioner or Rare El'ements Conditioner
4. Use shampoo/clarify periodically (with sulfate-free, natural, clean and gentle products, of course)
You are probably inundated with bloggers/websites preaching the gospel of shirking shampoo for the rest of time. I tried it, but guys…there is such a thing as too much shea butter. I know, I know: blasphemy. Yes, I still co-wash, but no longer swear off shampoo.
Even natural products can build up, especially when using super moisturizing products with rich butters and oils usually incorporated into formulas for curly hair. When my hair is not responding to anything, I know it's because it needs a deep cleaning. I shampoo then spray my ACV solution from roots to ends, let it sit for about 3-5 minutes, then rinse out. While there are great D.I.Y. shampoos out there, just be careful using these if you have colored hair as ingredients like baking soda can dull color.
5. Color on curls = zero heat
I made the decision to get highlights at my wonderful organic salon, The Local, in North Hollywood. They use an organic color system (in this case, organic meaning not as harsh as traditional formulas and ammonia-free) which swayed me to switch things up. When I had virgin hair, I could get away with using a curling iron to perk up lazy curls around my face sometimes 2-3 times per week and even straighten my hair about once or twice a month.  But with this decision, I knew I would have to stop using any heat.  I'm so happy with my color and with weekly deep conditioning, my curls remain soft and healthy. I know this would not be the case if I were up to my old habits. Again, the technique for applying color to curly hair is completely different from straight, so make sure to find a colorist that has experience working with curls.
Do you have a commandment to add to the list? Leave a comment; I love learning tips from other curlies!