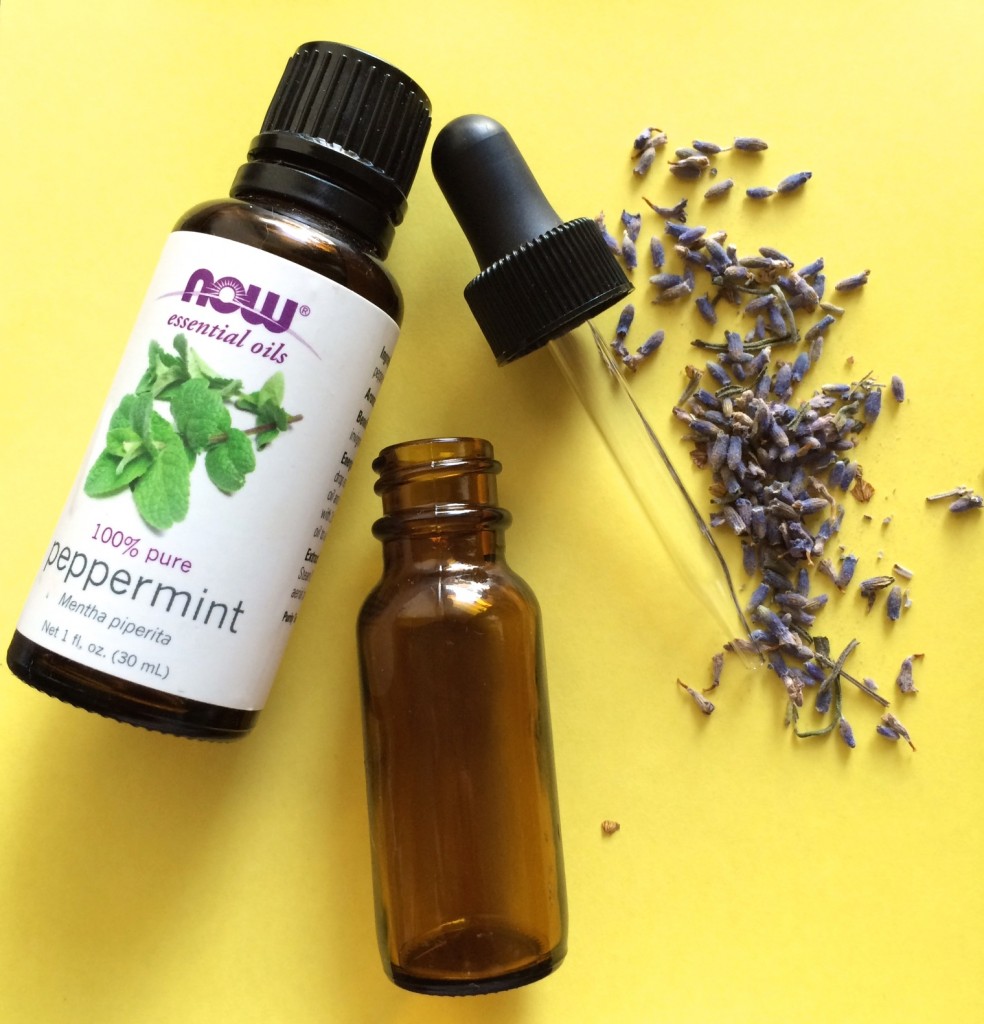 Lately, I have been carrying around a mystery vial with me and receive a lot of odd looks when I unscrew the top and sniff. To clear up any rumors, it's a very simple stress & headache relief essential oil blend that I have with me at all times. The two oils work together to instantly lift my mood and open up nasal passages. Lavender acts as a stress-whisperer, dissolving tension. Peppermint cools when applied to the skin and remedies nausea and headaches. Make this yourself with just two oils that you probably already have around the house:
Peppermint essential oil
Lavender essential oil
Optional: oil to dilute, like jojoba or almond, if this blend is too strong for you
In small glass jar/vial (make sure it's glass since you'll store the oil in it) mix 15-20 drops of lavender essential oil with 5-7 drops of peppermint essential oil. If it's too strong for your liking, dilute with a 1/2 teaspoon of jojoba or other carrier oil. Mix and you're done! You can also just mix a couple drops of each E.O. in your palms, rub your hands together and breathe in.  I like to dab this on the back of my neck and the pulse points on my wrists.
Life hack: Container Store has these little glass droppers and vials (pictured, above) that are great for concentrated DIYs!
Any other essential oil blends you'd like to share? I'm always looking for new combos!