Hyperpigmentation is the darkening of certain patches of skin caused by an increase in melanin deposits. The main cause is UVA/UVB exposure, but a combination of factors including excessive heat exposure, fluctuating hormones (like melasma during pregnancy), acne and general conditions of inflammation, can act as triggers. People with deeper skin tones and freckles (*raises both hands*) are more susceptible to hyperpigmentation.  That being said, I take common-sense precautions like wearing sunscreen and hat, but I live my life and go on long hikes and hang by the pool.  
But before you dive in we've gotta set some rules, hunny:
1. WEAR SUNSCREEN. WEAR SUNSCREEN. WEAR SUNSCREEN.
These products are designed to be active and the tradeoff is increased photosensitivity, so a zinc oxide sunscreen of SPF 30 is a must.
2. These should not be used in conjunction with any other retinol/peels/acid treatments.
3. If you are experiencing acute skin conditions like extreme acne, perioral dermatitis, or eczema, hold off on using these active products until the condition is under control. Your skin is stressed and the last thing you want to do is apply a product that stresses it out even more. Stick to nourishing, gentle products.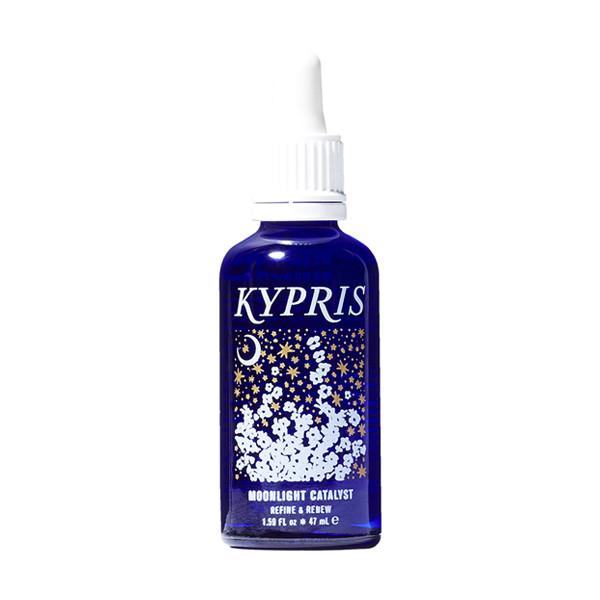 1. KYPRIS MOONLIGHT CATALYST
My maintenance mode product. This retinol alternative exfoliates and brightens, and hands down, has delivered the best results in reversing sun damage, scarring, and breaking up hyperpigmentation. The actives include fruit-derived enzymes that resurface the skin, increasing cell turnover. And like retinol, it is slightly drying, so make sure to use a rich facial oil or cream to replenish moisture in between uses. Shop here.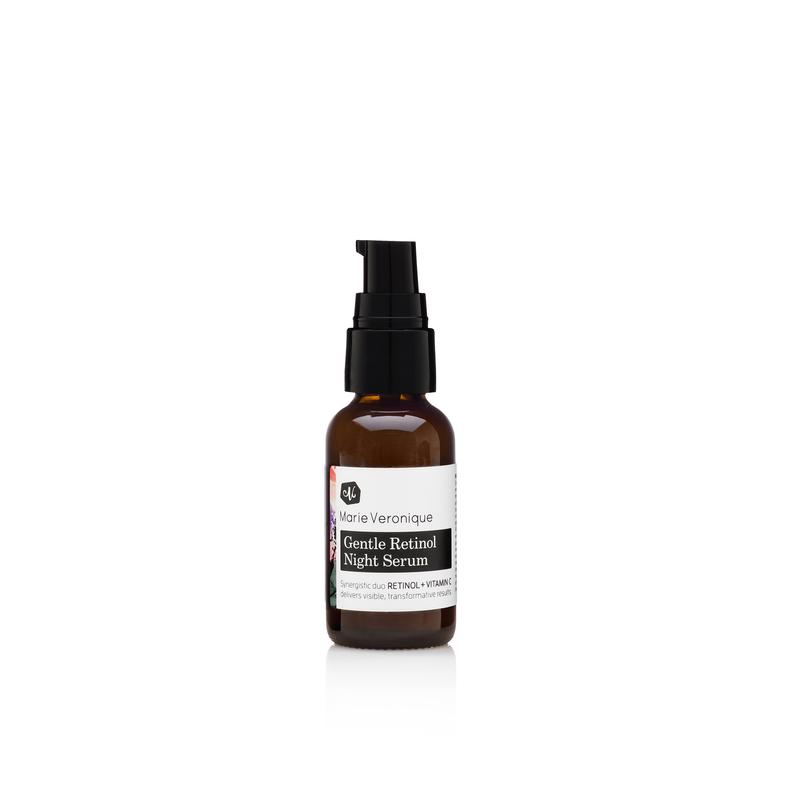 2. MARIE VERONIQUE GENTLE RETINOL NIGHT SERUM
I was nervous to use a product that has retinol in it, but after  speaking to Marie Veronique's director of education and learning the science behind retinol, (read this incredibly informative article) it's clear that there's a lot of confusion about which forms of retinol are both safe and effective. This formula includes encapsulated retinol, not to be confused with retinyl palmitate, which bioaccumulates in the liver. I'd wanted to incorporate a more active product to address photodamage and this is the most "gray-area" product I've used since switching to clean products, so if you're nervous about using a retinol, I would skip it.  Shop here.
3. NATIVE ATLAS
ZAHARA ENZYME MASK
This peel is my reset button that brightens and decongests. I was nervous to try it because it's so active, but with my first use,  I noticed a significantly brighter complexion, especially areas on my cheeks that show the most signs of hyperpigmentation. With AHAs and hyaluronic acid, it resurfaces and plumps. My face was red for about an hour, so definitely save it for bedtime. I only use this 2-3 times a month since it's really intense.  Shop here.